In:
Have you ever heard this cliché about cruise ships: "Cruises are for the newly wed and nearly dead"?
I have too, and it is completely wrong.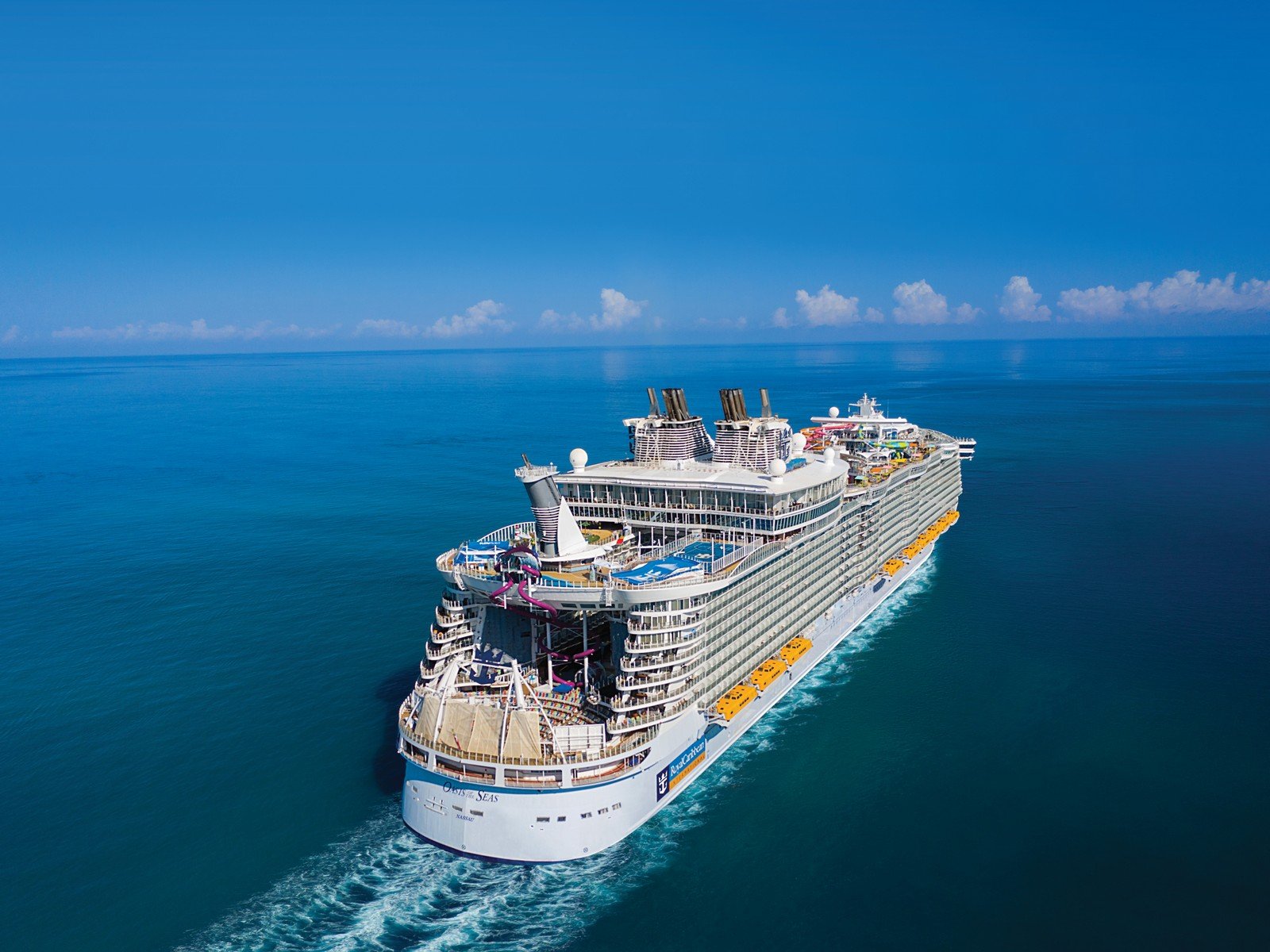 This line is often repeated as reason enough not to go on a cruise, because it infers why would you want to be associated with something that only those types of people do.
Unfortunately, clichés like this tend to permeate in our society because they are catchy and work well to quickly label something we are unfamiliar with.
That vision of what a cruise is, is very much incorrect, because a great multitude of people enjoy cruise vacations.  Here is why that cliché is totally wrong.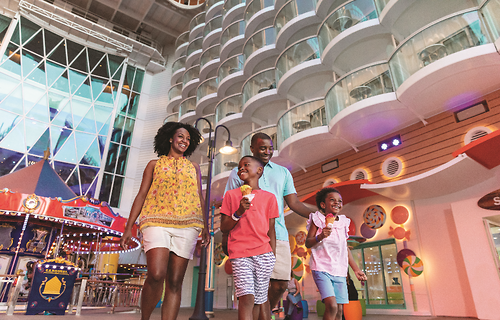 If you asked someone who went on a Royal Caribbean cruise what sort of people are onboard, they would tell you there are families, seniors, college kids, baby boomers and more.
The saying that cruises are filled with retirees and young couples simply is not true.
According to the Cruise Lines International Association (CLIA) Global Passenger Report, the average age of cruise passenger was 46.7 years old in 2019.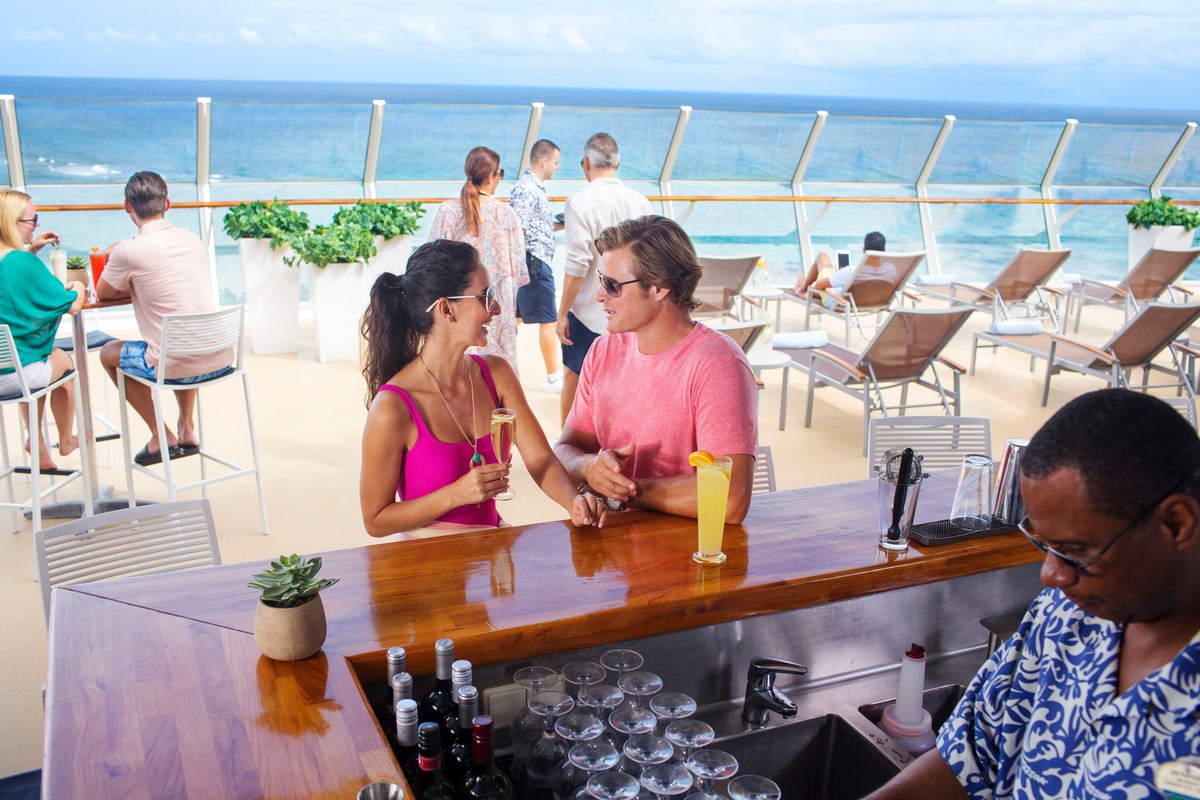 That average does not mean cruises are filled with just people in their 40s either.  The wide range of ages, skewed by children and senior citizens means you get a good mix of ages onboard.
During the peak summer season, Royal Caribbean can have as many as 1,000 kids onboard a given sailing.
In addition, Royal Caribbean designs its cruise ships to have a wide appeal so that it does not skew heavily in one direction.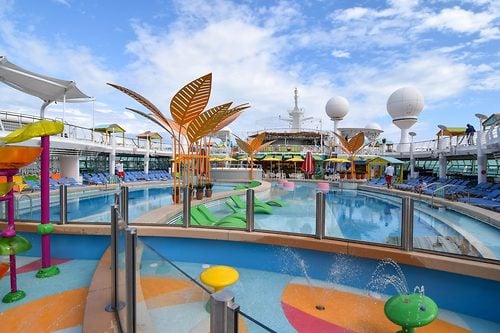 Each new ship has more space dedicated to children's programming, with expansive Adventure Ocean programs that feature supervised childcare.
Then you have mini-golf, water slides, rock climbing walls, bumper cars and more to attract, just about anyone.
Cruise ships have night clubs, Broadway shows, and comedians that ensure there is great evening entertainment.
Will I be bored?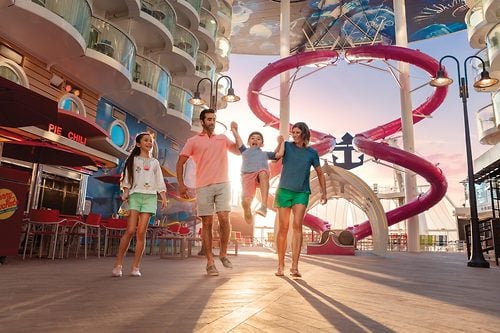 Maybe the prospect of going on a cruise ship with retirees does not bother you as much as the fear you might not have enough to do and feel trapped and bored? Likely not.
Cruises are way more than sitting around all day in a lounge chair inbetween trips to the buffet.
At the heart of a cruise vacation is the opportunity to visit some amazing places around the world. Don't forget that your ship will stop at different ports of call, where you can get off the ship and explore. That could be a beach day, visiting a cultural site, going shopping, or taking a scenic tour.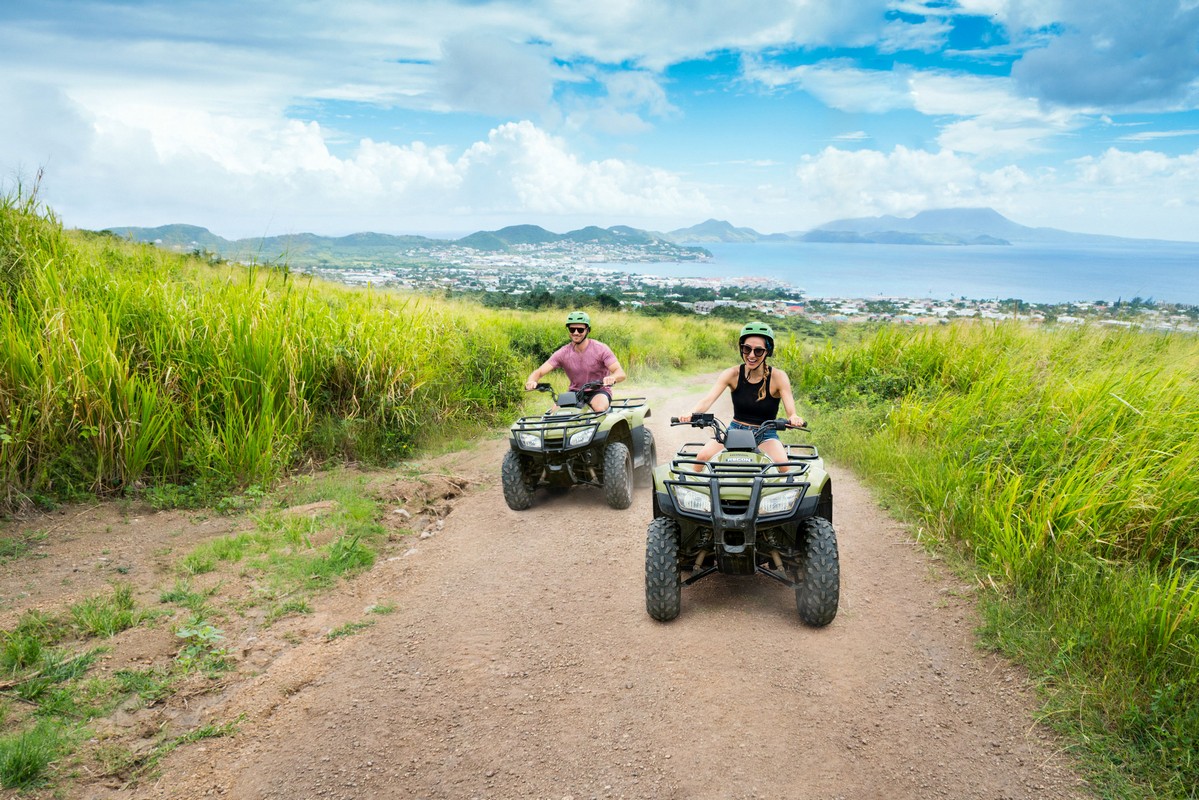 Back onboard, Royal Caribbean offers onboard surfing, ice skating, sky diving, climbing, and golfing. 
Every evening there are live musical acts, including piano singers, guitarists, classical groups and more. Don't forget about the comedy shows, musical revues, and featured acts that Royal Caribbean regularly mixes in.
Each day of your cruise you get a daily newspaper, known as a Cruise Compass, which lists all of the activities. If you are concerned there is not enough to do, read a past Cruise Compass to see just how much is going on onboard.
Cruises are too structured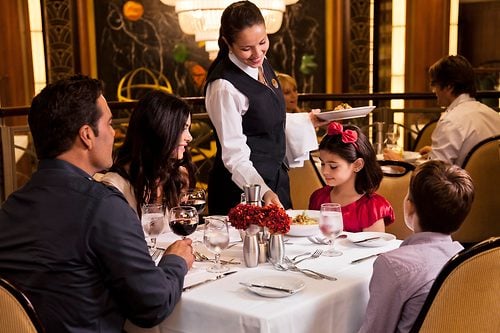 Someone who has never been on a cruise may think that the experience is more like a military operation, with designated times and rules that everyone must follow.
Cruises have changed from the "old days" of sailing.  While there are still set dining times, shows, and even dress codes, all of those are optional, and Royal Caribbean provides a great deal of alternative options to consider.
Every Royal Caribbean ship has a variety of dining choices that are in addition to the main dining room.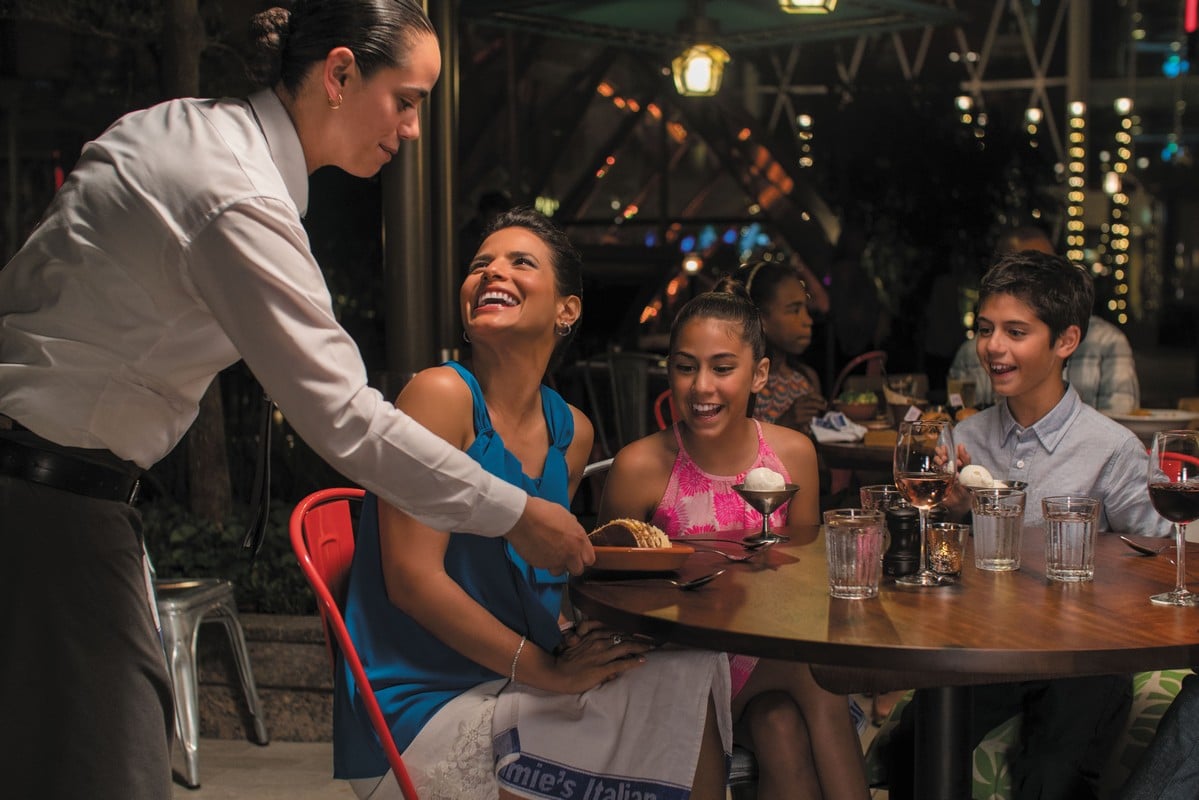 The dress codes you hear about apply to the main dining room, and if you want to stay in your bathing suit and grab food at the Windjammer buffet before hanging out with your friends, you can do that.
Read more: Why is there formal night on a Royal Caribbean cruise?
Even if you do decide to go to the main dining room, you absolutely do not need to wear a tuxedo or ballgown. Royal Caribbean's dress codes are quite vague and relaxed, so you can wear something more appropriate for a nice evening out at home, rather than a scene from Titanic.