In:
After booking a cruise, the next step in the vacation planning process often involves researching and booking amazing shore excursions around the world.
All too often, however, first-time cruisers or those who are new to a particular port can make rookie mistakes in the shore excursion planning process, which can lead to disappointment and extra money spent later on.
While everyone makes mistakes, it's easy to be better prepared and have a stress-free day in port by avoiding these 10 common pitfalls when booking a shore excursion!
Booking only through the cruise line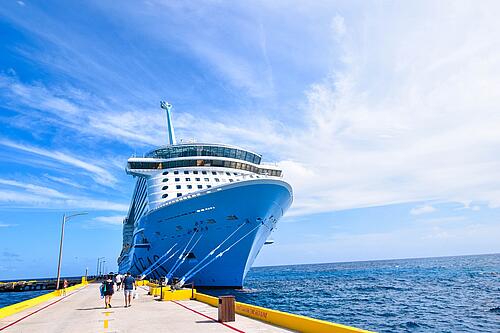 Royal Caribbean offers wonderful shore excursion opportunities, from whale watching in Alaska to guided tours of Rome and catamaran excursions in Mexico.
However, don't assume you have to book a shore excursion directly through Royal Caribbean. Royal Caribbean shore excursions are typically priced higher than tours you can find through independent tour operators due to the cruise line being the "middleman" between you and the tour company.
Take a look at local tour companies in your port of call to see which excursions are offered and if they're available at a lower cost.
Related: 5 quick and easy tips for finding a great shore excursion on your own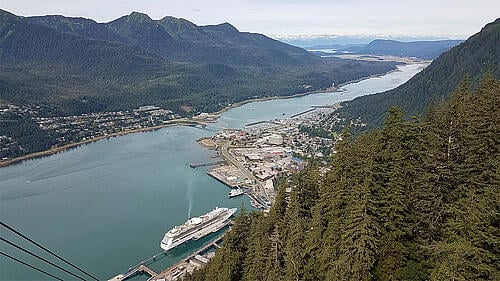 Recently I was browsing Royal Caribbean shore excursions for my upcoming Alaska cruise. I was interested in taking the Goldbelt Mount Roberts Tramway in Juneau, and found that the cost for the exact same experience was $59.99 when offered by Royal Caribbean and $45 to book directly on the Goldbelt Tram's website!
Of course, booking an excursion directly through Royal Caribbean comes with more protection if the tour runs late, so be sure to weigh the pros and cons of booking independently in your planning process.
Related: Is it better to book excursions through the cruise ship?
Assuming you have to book an excursion in the first place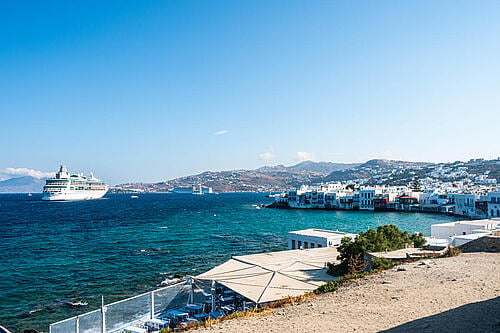 Many first-time cruisers may think they have to book an excursion in every port they visit, but there are plenty of ways to enjoy time on shore without spending extra on shore excursions!
Excursions can surely offer unique opportunities you can't do on your own, such as helicopter tours, guided ATV tours, etc., but you can have comparably fun experiences in port without breaking the bank.
Related: 7 ways to have a great time in port without a cruise ship shore excursion
Not doing research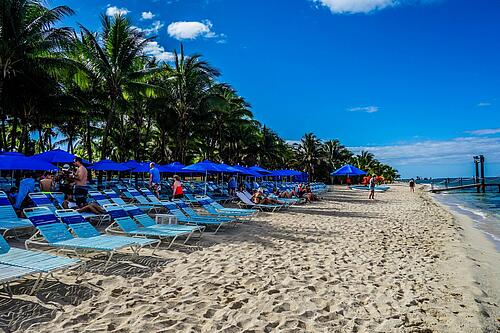 Don't book a shore excursion based solely on the title or pictures without researching what the excursion entails.
If an excursion is titled "Mexico Beach Break," for example, it will likely mean you'll be provided transport to and from the beach with no guided tour in between. If you're interested in a more in-depth sightseeing experience with a guide, this is probably not the best choice for you.
Similarly, don't book the first tour you see. Research different tour operators and prices to see which works best for your preferences and budget.
You also want to check reviews before booking a tour. While reviews should always be taken with a grain of salt, if you notice any major red flags, it's probably best to search for another excursion.
Waiting too long to book an excursion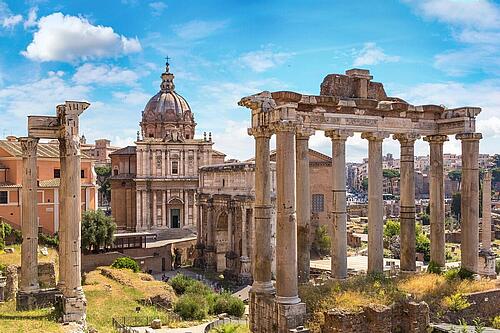 Once you're sure you want to book a particular excursion, it's best to book the tour as soon as possible to lock in the best price and ensure the tour does not sell out.
One benefit of booking tours through Royal Caribbean is that you can reprice the tour until 48 hours before the cruise. If you book a whale watching tour in Alaska for $160 and later see the price dropped to $130, you're able to cancel and rebook the excursion at the lower price without penalty.
The main benefit of booking right away, though, is to ensure a tour doesn't sell out.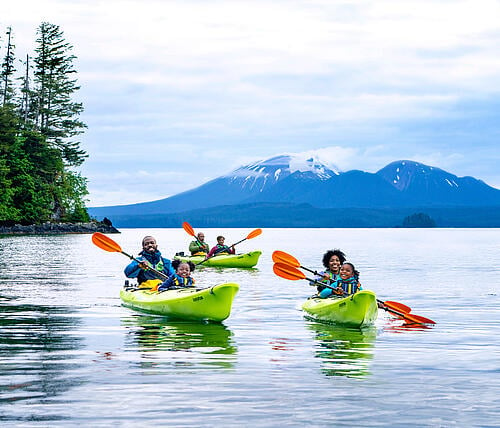 Tours are more prone to sell out on cruises to "bucket-list" destinations like Alaska or popular cities in the Mediterranean. Because passengers on these cruises are typically traveling longer to reach a destination–and likely picked the cruise solely for the ports themselves–they're more likely to book shore excursions.
Related: What to do if Royal Caribbean's shore excursions are sold out
Booking too many excursions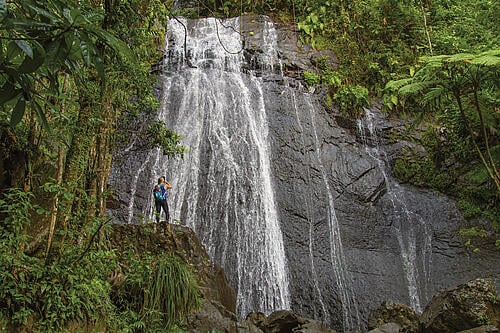 Some excursions are only 3-4 hours long, meaning that sometimes you can technically fit two excursions in one day if the times line up correctly.
While on paper this may seem like a good idea as it gives you the chance to explore more of port, it's not always the best idea for a few reasons.
If your first tour runs late, you'll risk missing the second tour. If both tours are booked through Royal Caribbean you'll receive a refund for the second tour, but this may not be the case with independent tour providers.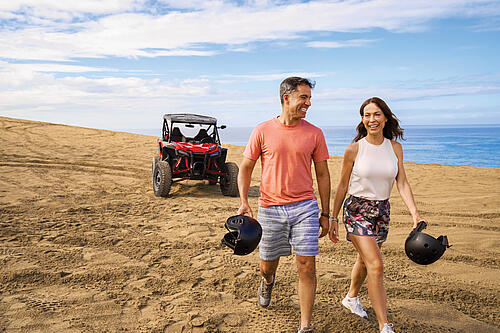 Another reason not to book multiple excursions in one port is that shore excursions can be tiring. Even if you're just laying in a beach chair in the hot sun, it's easy to be exhausted and ready to get back onboard after the tour is over.
Instead of booking multiple tours, consider booking a tour in the morning and exploring the port freely in the afternoon. After the tour, feel free to grab lunch, have a few drinks, or shop before getting back onboard.
Not checking transportation logistics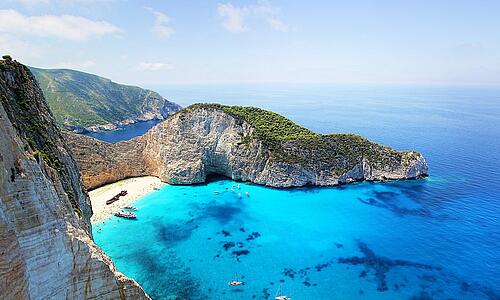 One of the most important things to do before booking a shore excursion is to research how much transportation is required to reach the destination from the ship. Depending on the excursion, transportation time can vary from ~5 minutes to over two hours!
While on a cruise to Greece earlier this year, for example, I booked a 5 hour tour to Shipwreck Beach, named one of the world's most beautiful beaches. I booked the tour from a local operator when I arrived in port, and the tour looked awesome from the brochure and photos available.
Related: Visiting Shipwreck Beach in Zakynthos, Greece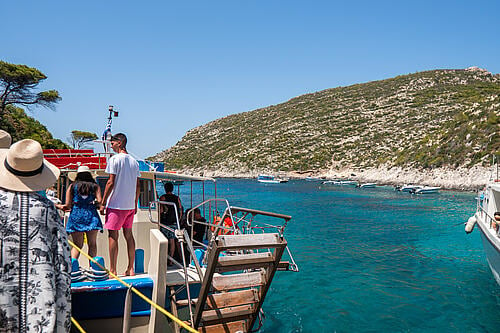 I did not ask any questions about transportation logistics before purchasing the tour, though, so you can imagine my surprise when we boarded a bus instead of a boat! The tour required a 1-hour bus journey across the island to reach the boat.
While I did not mind the bus ride as it allowed me to see more of the island of Zakynthos and the tour was fantastic overall, I realized the importance of doing more research on transportation before booking a tour!
Not checking cancellation policies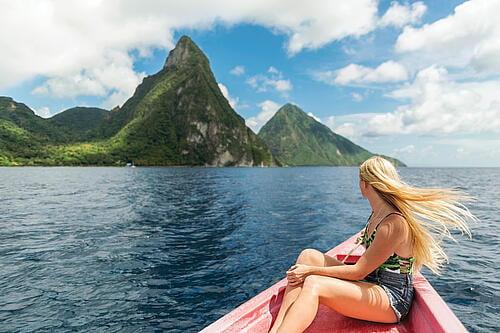 Be sure to check cancellation policies for your tour before booking, especially if you're not entirely sure you plan to do the excursion.
Most Royal Caribbean shore excursions can be cancelled up to 48 hours before arrival in port without penalty, and full refunds will be provided to guests. Royal Caribbean shore excursions involving flights, trains, overnight stays, special events, and Private Journeys must be cancelled at least 30 days prior to sail date.
Independent tours, however, can have varying cancellation policies depending on the tour operator. Read through the fine print when booking a tour independently to ensure you don't end up disappointed if you want to cancel the tour later on.
Overestimating fitness level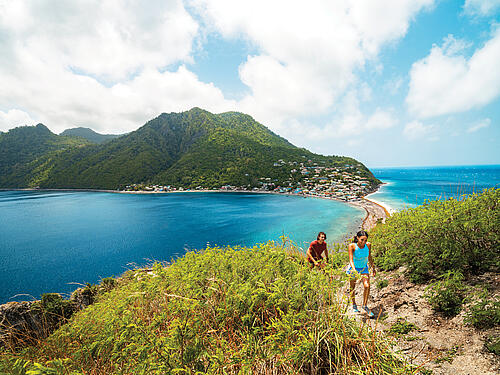 When browsing shore excursions in the Cruise Planner, you can filter tours by fitness level (mild, moderate, strenuous). Some excursions may require hiking on steep trails, kayaking for longer periods of time, etc.
Be sure to consider your fitness level (and the fitness levels of others in your group) before booking an excursion to ensure you will be able to complete the tour successfully and without too much struggle. 
Not considering others in your group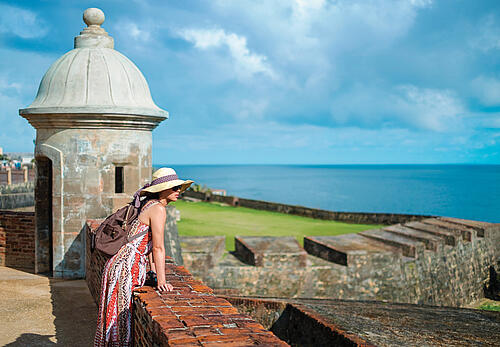 A dream excursion for one passenger can be a nightmare to another. If you're traveling with friends or family on a cruise, be sure to communicate your shore excursion interests with each other before booking.
If your idea of an amazing day in port is lounging by the beach with a drink in hand but others in your group want to go zip lining, it can lead to tension during the cruise planning process.
Be sure to communicate which types of excursions you're interested in with your group. If you cannot find something everyone wants to do, consider splitting up and meeting after separate excursions for lunch or a drink before getting back onboard!
Related: Guide to picking the perfect Royal Caribbean shore excursion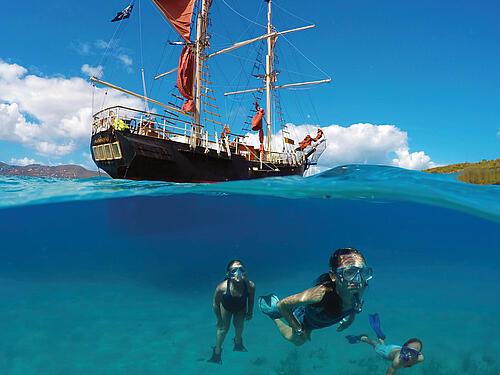 Considering others in your group is extra important if you're traveling with young kids. While you may want to book a walking tour of historic sites in port, this might not be the best option with energetic kids who want to simply run around and have fun.
Look through shore excursions to determine which work best for your family before booking to avoid problems–and tantrums–along the way.
Related: 12 must have Royal Caribbean tips & tricks for families
Not reading the fine print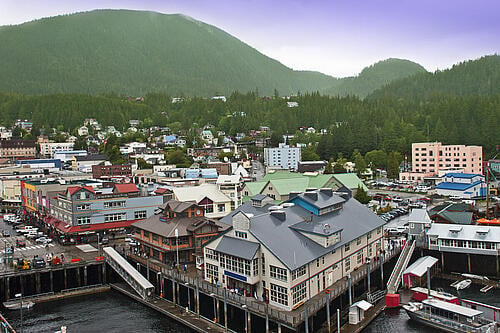 Our last mistake many cruisers make when booking a shore excursion is not reading the fine print. If you read the fine print, you'll find that many of these "mistakes" (transportation logistics, cancellation policies, etc.) are listed in the fine print.
Outside of these tips, make sure you read the fine print to check what is and is not included on a tour. Some excursions may include lunch while others may not, so you might want to pack snacks or plan to enjoy lunch in port after the tour.
The fine print may also mention what to wear and what to bring on an excursion. You won't want to show up to a hike with flip flops or a tour of a church in Rome with shorts and a tank top!
Reading the fine print is a surefire way to ensure you won't encounter any surprises on the excursion.
More shore excursion tips & tricks: