In:
If you are one of those people looking to do something different in Nassau, Bahamas, then perhaps flying a Boeing 737 may fit into that category?
You are not flying a real plane, but rather hopping into a simulator cockpit to take the controls of a 737 airliner to see if you have "the right stuff" to take off, fly, and land the jet in the same way real-world pilots do.  I had to find out for myself if I could match up.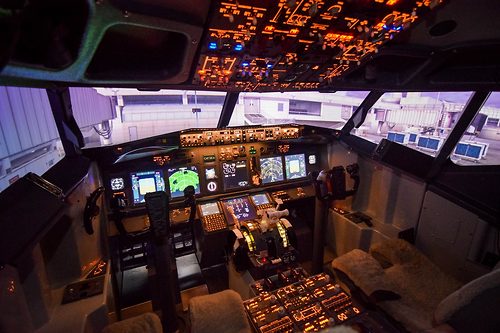 Description
Royal Caribbean recently added the Fly A Jet Experience Jetline Simulation Bahamas shore excursion to select Nassau cruises, where guests can book time in a 737 flight simulator and pick fly a Boeing 737-800NG from one of thousands of airports around the world.
Just like all Royal Caribbean shore excursions, you pick a time at booking and then meet your excursion staff.  Each session is one hour long. 
I met my tour on the pier as soon as I debarked my Royal Caribbean ship and to my surprise, it was just me.  The shore excursion is run by Jetline Simulation Bahamas, and they have one simulator that they can rent out at at time. 
My guide walked me to the office, which was about a 10 minute walk from the ship (it is located just past Senor Frogs and the British Colonial Hilton). Royal Caribbean says the walk is 0.2 miles over flat surfaces.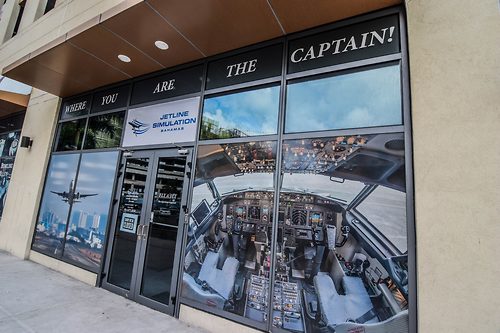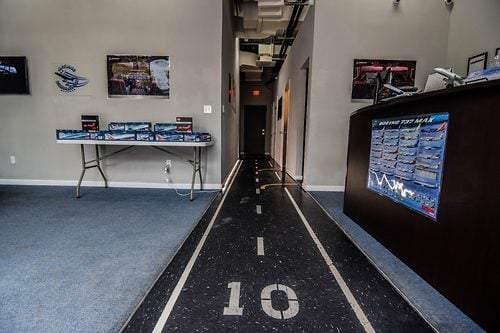 Upon arrival, I was given a choice of airports to fly to or from. I opted to pick my home airport of Orlando, Florida and fly to nearby Tampa, Florida. I did this because the flight is so short I would be able to take off and land twice.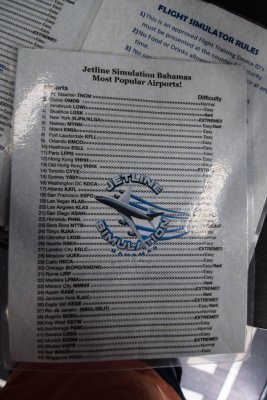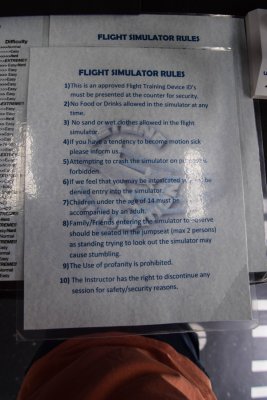 A brief introduction tells you what to expect, as you will hop into a simulator that features the same cockpit and screens around you to mimic the real thing.  The simulator runs a popular brand of flight simulation software, Prepar3D v4 by Lockheed Martin.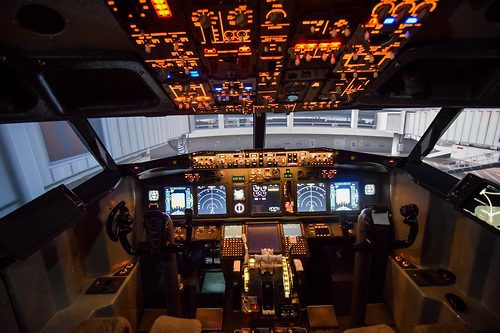 You are seated in the pilot's seat, with the flight instructor as your copilot.  The flight instructors have real-world flight experience, and in my case, one indicated this was a side job for him while he worked his way up to a real pilot's license and an opportunity to fly.
The flight instructor is your guide throughout the process, and will lead you from programming the flight computer, to assisting in push back from the gate, takeoff and landing. The instructor gets a good sense of your experience and can provide as much or as little guidance as you need.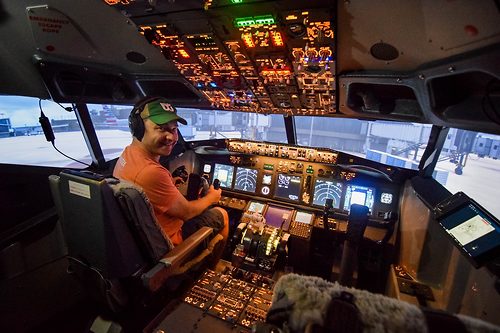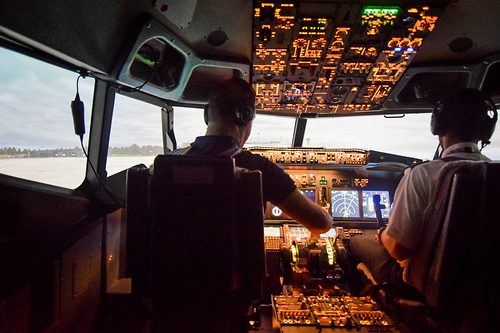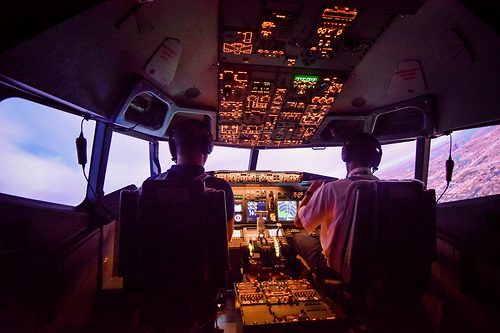 While I did two full flights, there is an option just for takeoff and landing if you want to cut out the mundane aspects of flight planning and go right to the fun.
Comments
If you have ever thought it would be fun to fly a plane, or wondered about the intricacies of flight, or are simply a geek, this is the excursion for you. Moreover, it is something completely different from the usual shore excursion options in Nassau, which involve time on a beach or water.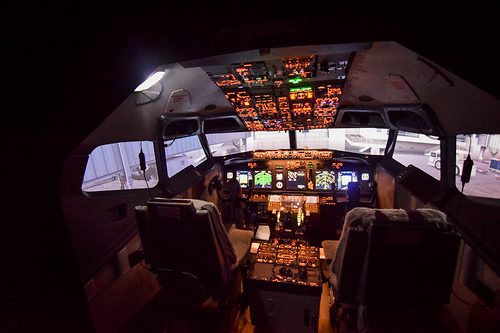 The staff at Jetline Simulation are incredibly helpful and fun to fly with.  They lead you along the way and help you from start to finish, allowing you to focus on the fun parts of the flight.  Some guests want to do this as a fun little distraction, while others truly want the challenge of flying an airliner like real-world pilots do. 
This excursion reminds me of a fantastic moment in Indiana Jones and Last Crusade, where Indiana Jones' father was surprised to hear his son knows how to fly an airplane.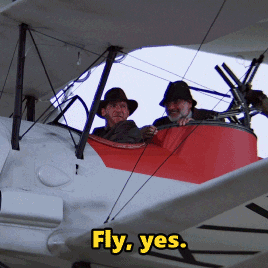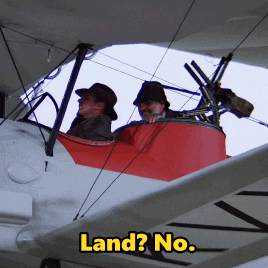 This might shock some of you, but I am a geek and have played flight simulator video games for years.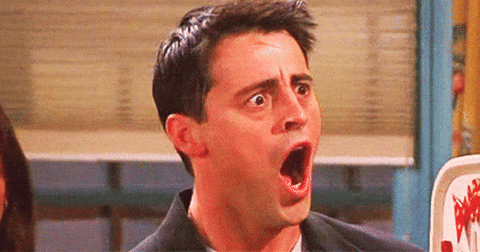 I know, it's shocking.  Having a fair amount of flight sim experience, I thought I would really ace the flights but having every control available, instead of a keyboard and mouse, proved to be quite the challenge.
I relished in having access to the knobs, dials and throttles found in a real airliner. The simulator cockpit is the real deal, with gentle vibrations as you turn the engines on, taxi and take-off or land. There is even recorded announcements from the flight attendants at specific intervals of flight. The only thing missing was the in-flight meal.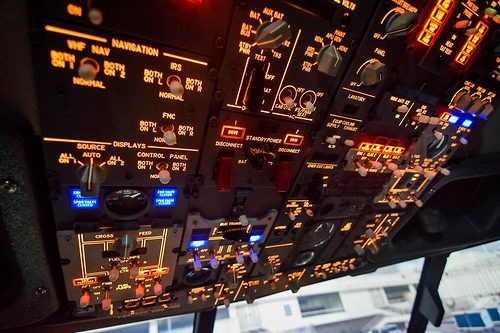 If you are a fellow geek, you will love this kind of an excursion.  At its heart, you are playing a video game. A very intricate and challenging video game.
If you are by no means as geeky as I, never played a flight sim game ever, this is still a great group excursion because just like an escape room, learning to kayak, or exploring a mountain, the point of the flight experience is to test your ability to match what pilots do every day.
This is also a very short shore excursion coming in at only one hour.  This is great for working in an additional shore excursion or just something to do in conjunction with walking around Nassau.
Cost: $139 per adult.