In:
A major component to a cruise vacation is exploring and enjoying the ports of call your cruise ship will visit. With so many great activities and tours available on shore, you will definitely want to do it all without spending a fortune.
Booking that tour that looks amazing does not mean you have to pay top dollar, so we have a few ways you can save money on Royal Caribbean shore excursions.
Make plans on your own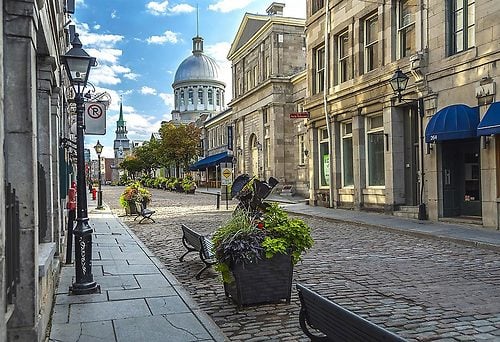 The first place cruisers look for shore excursions is to book something with the cruise line. While there is nothing wrong with booking a tour through the cruise line, often this is the most expensive option.
While booking a shore excursion through the cruise line comes with some advantages, such as the quality of the tour and guarantee to get back to the ship, booking a tour on your own provides far greater flexibility and money saving opportunities.
Booking an independent excursion or tour guide usually will cost less than with the cruise line, since you can customize where you go and there is no "middle man" taking a cut of the cost.  
You could also skip an organized tour all together and rent a car, hop on a bus, or simply walk around on your own.
Regardless of which manner you do something in port outside of the cruise line, be sure to manage your time well and do proper research into reputability of anyone you hire.
More: How to pick the perfect shore excursion
Book through shore excursion brokers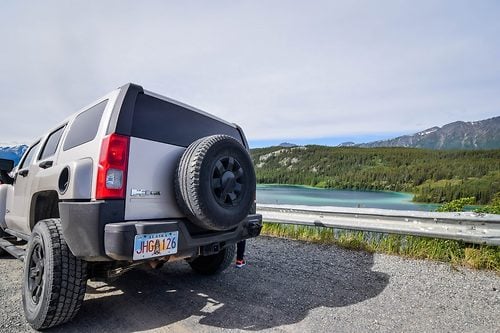 In addition to making plans on your own to tour, another option is to book tours through a third-party shore excursion provider. 
Sometimes referred to as shore excursion specialists, these providers are similar to the cruise lines in that they offer pre-packaged tours with reputable operators, but are often priced much less. Exact savings will vary, so be sure to shop around and compare prices.
Besides price, they offer certain guarantees in what is offered, refunds, and assurances that may put your mind at ease when it comes to doing something outside of Royal Caribbean.
There are many different excursion brokers out there, but here are a few of the ones we have heard good things about:
Resort For A Day [Note, this link contains an affiliate link. I earn from qualifying purchases that costs you nothing extra]
Book excursions in advance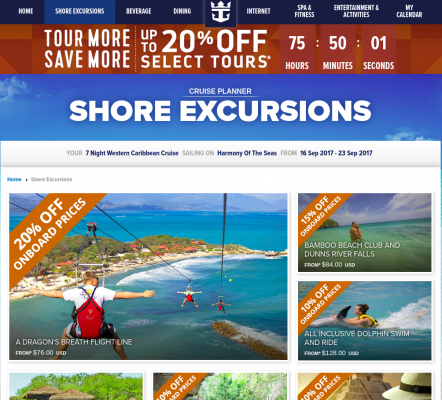 If you are looking to book a shore excursion through Royal Caribbean, take advantage of pre-cruise discounts offered by the cruise line in the months leading up the cruise.
Every few weeks, Royal Caribbean offers sales via its Cruise Planner site that discount select shore excursions.  These may not be giant sales, but every dollar saved adds up.
Head over to Royal Caribbean's site to book shore excursions and see if any discounts apply to you. Be sure to check back periodically to see if there is has been a price drop.
Save on excursions at NextCruise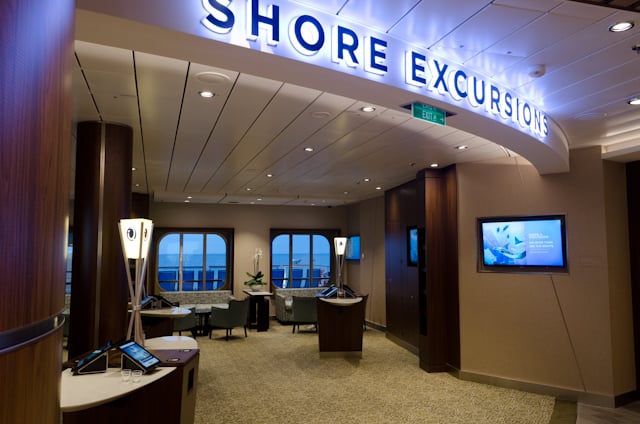 If you happen to book another cruise while onboard a Royal Caribbean cruise at the NextCruise office, you can qualify for up to 10% off future shore excursions when you pre-plan them onboard.
You can talk to the NextCruise staff member about details, but usually it offers 5% off the first two excursions and 10% off three or more excursions.
Take the bus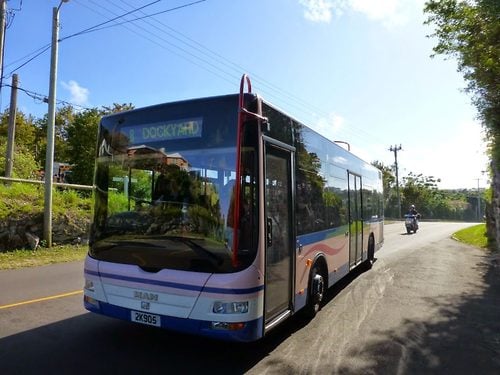 One of the largest sources of cost in any excursion is the transportation to get to and from an area. While many guests opt for taxis, do not overlook public buses.
The "chariot of the people" is available in many ports you will visit, and will cost a fraction of private transportation. 
Prior to the cruise, look up bus schedules and pick up locations.  Be sure to have proper bus fare, as well as return service.  The bottom line is, a bus ride can save a ton of money.
Great value: hop on, hop off buses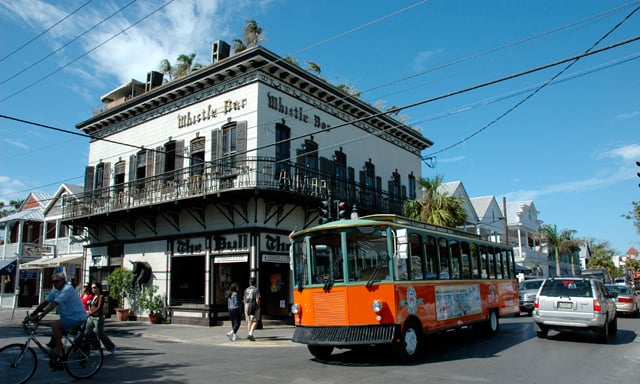 Regardless if you book this through Royal Caribbean or on your own, a very popular and affordable way to see a city is a hop on, hop off bus.
These buses/trolleys/trams run a regular route throughout the city and admission allows you unlimited rides during the day.  These types of buses are usually very inexpensive, and a very affordable way to get around town and see many different sites without paying for a private tour.
An added benefit is these hop on, hop off rides tend to be narrated too, so you can still learn about the city you are visiting while onboard.
Stay onboard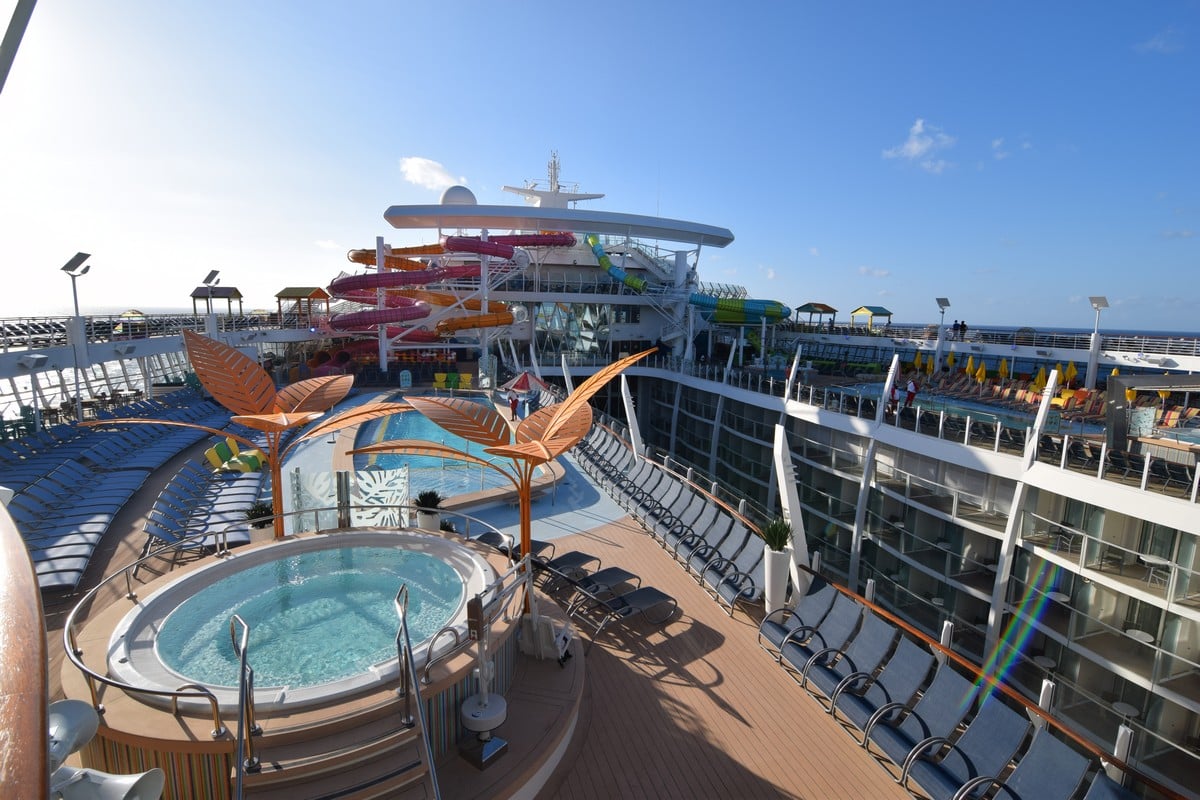 This may sound like an odd tip, but one way to save on a shore excursion is not to book one at all!
Generally speaking, I think exploring the ports your ship visits is a fantastic idea, however, sometimes it may make more sense to stay on your ship while in port for a few reasons.
First, the port you are visiting may not offer a tour or activity that really jumps out at you.  Some ports offer very few activities, or perhaps the price is too high for what you want to do.  There is no reason to book a tour just for the sake of doing something.
Second, if you stay onboard your ship in one port, that means more money in your vacation budget to do something in a different port.  After all, one awesome tour is better than a couple of mediocre ones.
Third, staying onboard the ship is a fun experience in and of itself because the ship is typically so empty, that it feels like you have the venues to yourself.  The pools, hot tubs and dining venues will be open and nearly empty! It is a fun feeling enjoying these areas without the usual crowd.
Your thoughts
What is your best shore excursion money-saving tip? Can you recommend any good strategies for making your vacation dollar go further? Share your tips, tricks and questions in the comments below!