In:
Paradise Beach is a popular beach excursion for Royal Caribbean guests visiting Cozumel, Mexico and today we have a great overview of what to expect here.
Royal Caribbean Blog reader Keith Davis recently visited Paradise Beach, and shared his thoughts with us!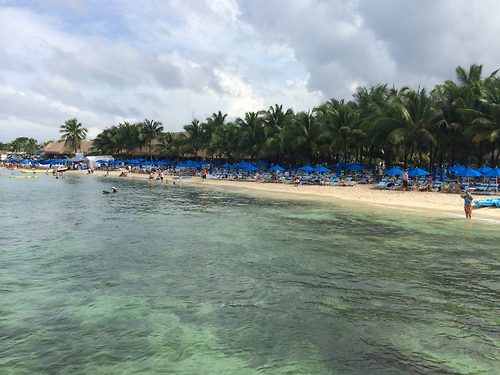 Description
Paradise Beach is a beach club that is open to the public for $3 per person. 
Once you arrive at Paradise Beach, here is what is available to all guests
Beach with chairs, loungers and umbrellas
Freshwater pool with lounge chairs
Two bars, one at the beach and one at the pool
Two bathrooms and changing areas, one at the entrance the other behind the bar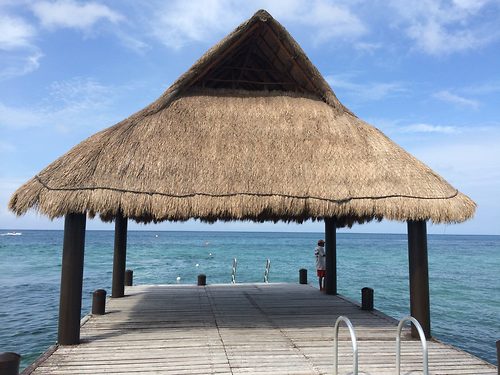 For an extra fees there are the following available:
Paddle boards
Kayaks
Water toys that include trampolines, slides, climbing iceberg, launch bags, water rocker & water mats
 Snorkel Equipment (Additional fee)
Massage tent adjacent to beach
Jet skis (separate vendor)
Paragliding (separate vendor)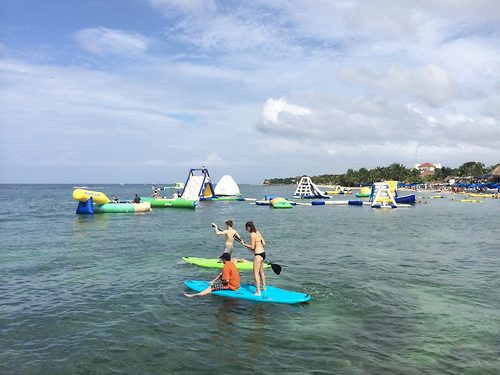 ​Guests can purchase a Fun Pass for $15, which gets them use of the paddleboards, kayaks, water mats and water toys.
All food & drink are available a la carte.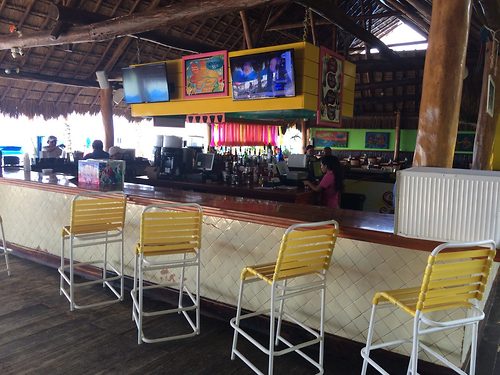 Beers are $4.50. Tropical drinks $8.50/$14.75 for a souvenir yard glass. Burgers $11.25-$13.25, Chips and salsa $6.00, Nachos $9.25.
There is no all-inclusive option available.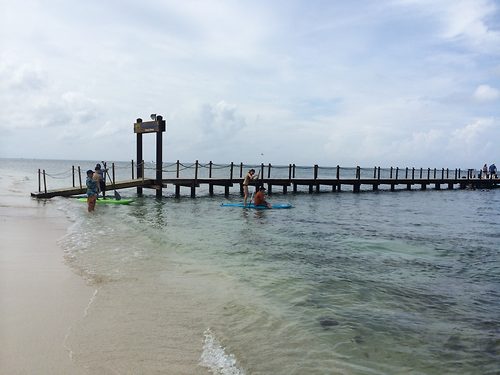 Paradise Beach is located about 6 miles south of the International Pier, which will cost guests about a $15 taxi ride roundtrip.
Comments
The entrance into the water does have several areas where there are rocks, the best place to enter the water is the north end (far right) there are no rocks in this area.
Generally when there are several ships in port the beach can get crowded.  This last trip there was the Brilliance of the Seas, Independence of the Seas & Carnival Freedom but the beach remained fairly empty.  I think the threat of rain definitely came into play there.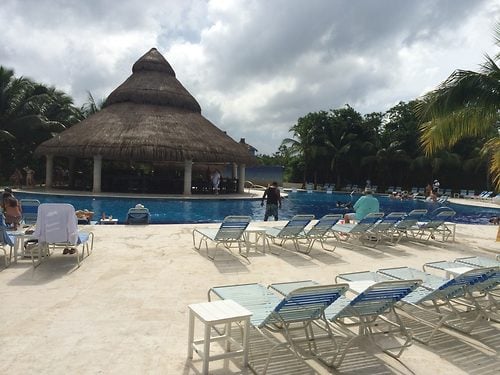 It did rain twice, once we went into the roofed bar area and second we just stayed under the umbrella.  As is typical the showers passed in 10-15 minutes.
Cabs are plentiful for the return trip back to the ship.
Have you been to Paradise Beach? Share your thoughts on this excursion in our comments below!