In:
Thanks to Christie McLarty for joining us once again to share her review of the Cozumel Food Tour while on a recent Freedom of the Seas cruise to Cozumel!
If you are looking for something unique to do in Cozumel, you should definitely check out the food tour offered by Cozumel Chef. This two to three hour tour takes you deep into Cozumel with a couple stops at local favorite food establishments. We decided to book this tour to get a "taste" of the real Cozumel after reading great reviews online. Communication with Emily, the owner, was great and she was able to customize the tour to our particular likings.
We met Jerry, one of the tour guides, at Mega near the shopping area in Cozumel. Depending on where you dock, this could be walking distance or may require an $8 cab ride. While waiting for our transportation, Jerry talked to us about some of the local culture and the types of foods we would be trying. We wound up being the only two people that booked the tour that day, so we were able to move at our own pace. We had a cab driver who stuck with us all day.
Our first stop was to a local quesadilla place. He explained to us beforehand the two types of quesadillas we would be trying- cactus and huitlacoche. Huitlachoche is actually the fungus that grows on the outside of corn and tastes like a mushroom. Both were delicious and paired great with the home-made tomatillo sauce. Interestingly, the quesadillas were served on a corn tortilla instead of the flour tortillas that we are used to in America. We also had the option of hibiscus water, horchata, or Mexican coke to drink. My husband chose the hibiscus water, which was lightly sweet and refreshing. I chose the horchata, which was the best horchata I have ever drank. After we ate, Jerry took us to see how the food was prepared.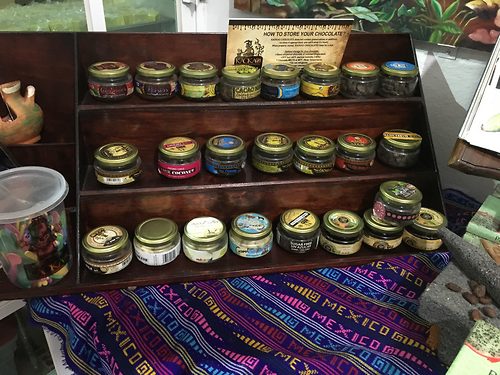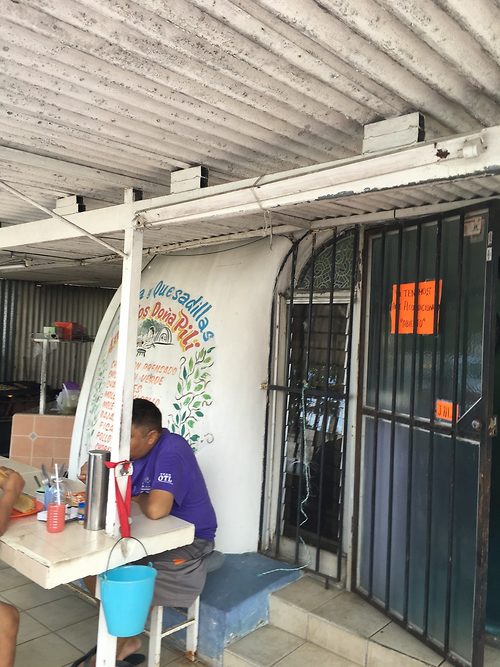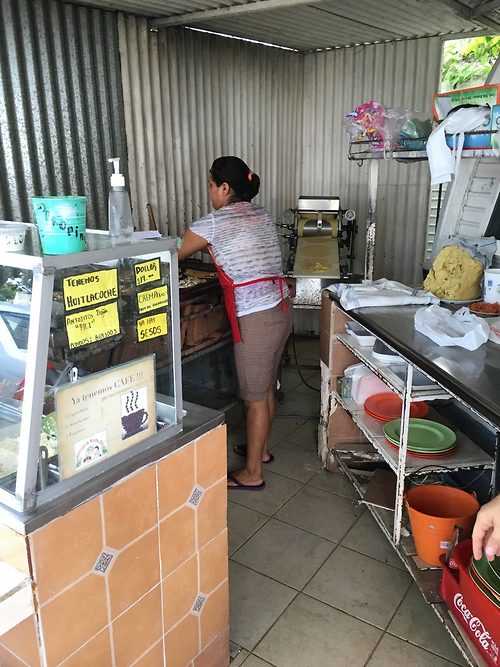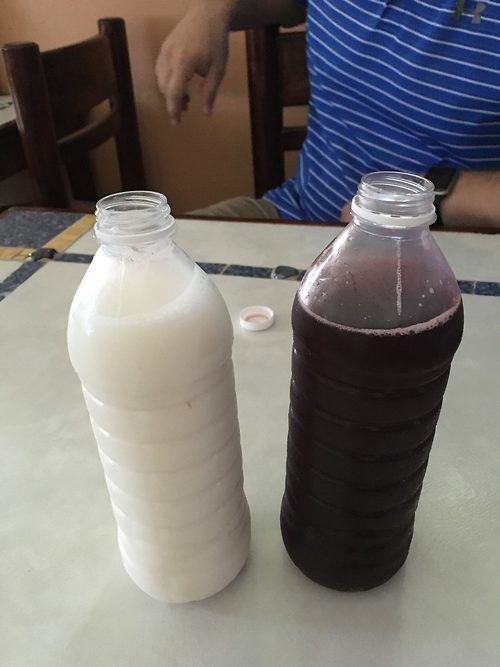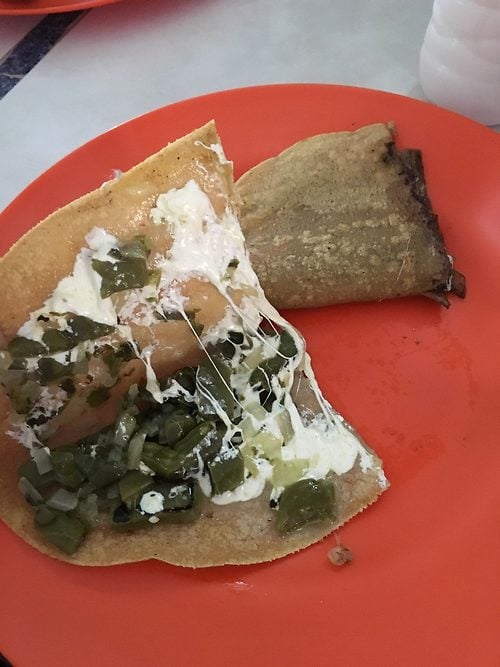 Our next stop was for a pulled pork taco. On the way to the restaurant, Jerry explained to us that they marinate the pork in a sour orange marinade with some sort of red paste, wrapped it in banana leaves and left it to cook all night. The pork was incredibly tender and was served with a spicy salsa, which was cut by the fresh pickled cabbage on top. We had the option of lemonade with chia seeds or several different types of beer to drink.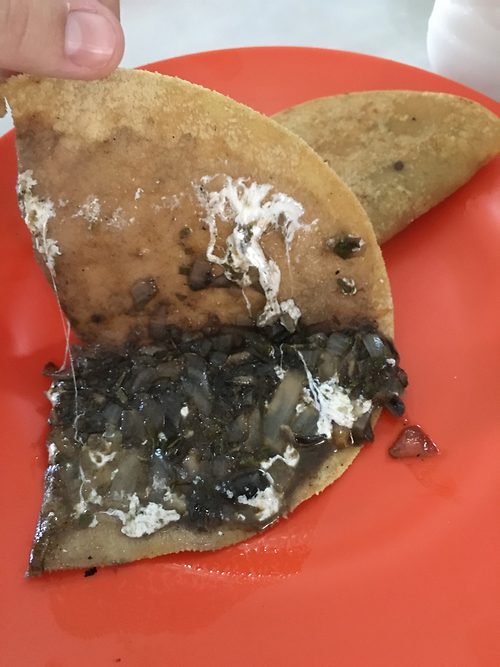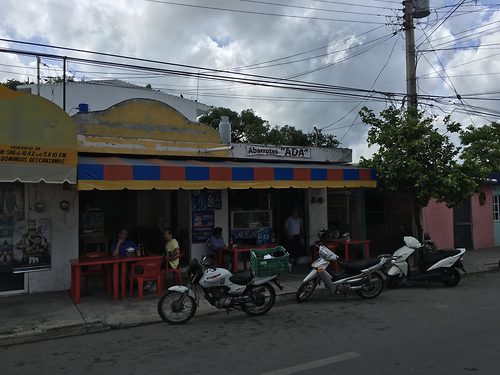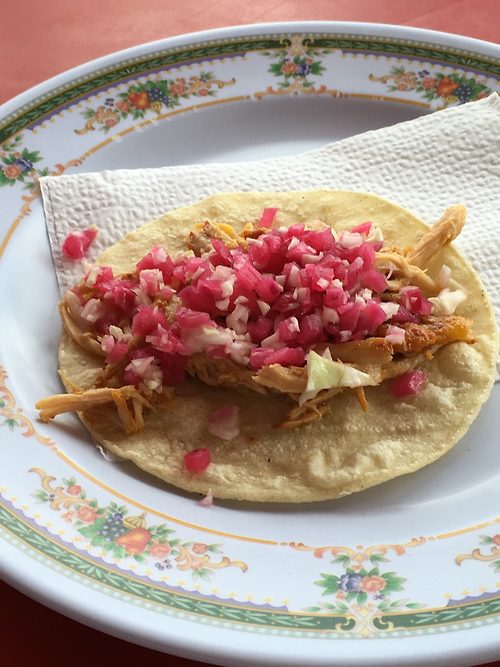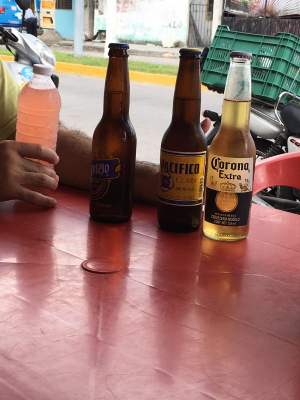 As we let the initial food settle, Jerry took us to a local market and showed us many of the different types of ingredients they cook with. He explained that most people go to the market every day because they do not have the means to keep food for very long or the money to buy in bulk. On the way back to the van, we picked up some tortillas that were freshly made and sprinkled them with salt. They were delicious.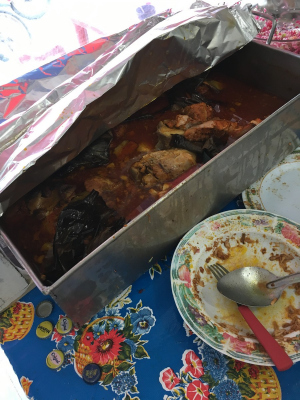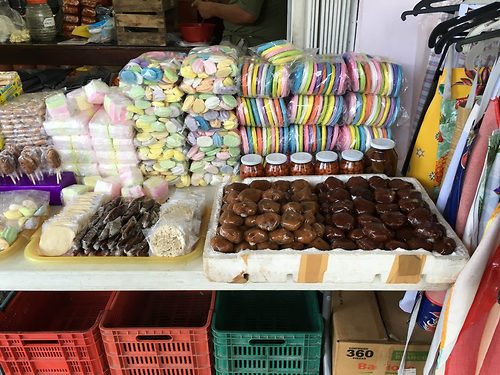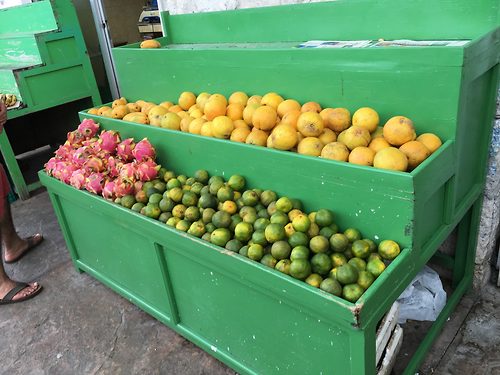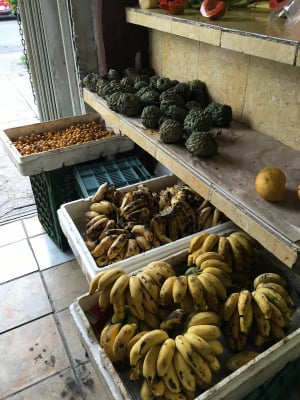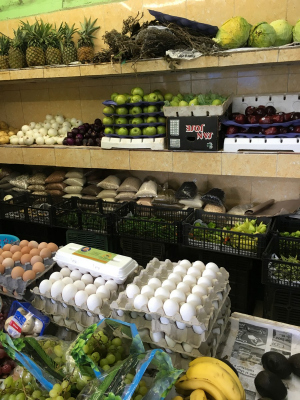 The next restaurant Jerry took us to was for a very popular chicken soup with lime. He said this is the type of soup that most people would eat if they were sick. He had us taste the soup first and then mash the lime inside and taste the difference. He paired this with a local apple soda, which was very refreshing. Unfortunately, it had just started raining so it was incredibly hot and humid in the restaurant, so the hot soup really warmed me up too much. It would have been wonderful in the winter months.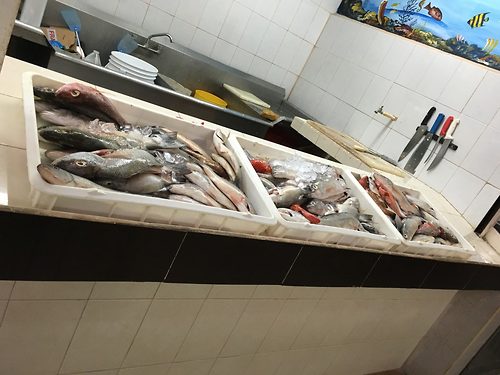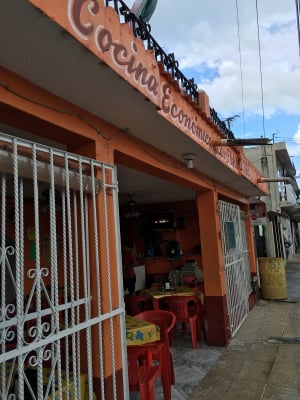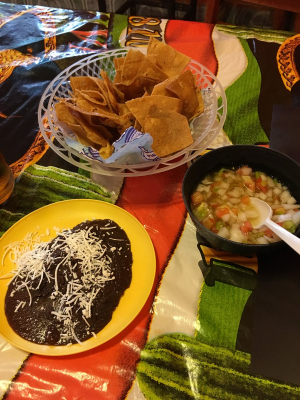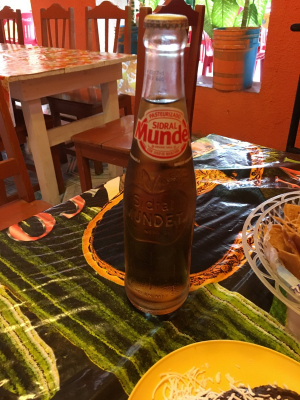 The last main course stop is usually a place for a whole fried fish. This is the part of the tour that I contacted Emily about changing. We are not really fish people, and I especially did not want to eat one with the head still attached. She said it was no big deal and brought us to a shrimp taco place instead. The shrimp taco was great, but the better part came after when Jerry told us to pick out another taco on our own. My husband settled for another fried shrimp taco, but I chose the conch ceviche taco. This was easily the best thing I ate all day. The conch was fresh, not fishy, and as Jerry said "delicate".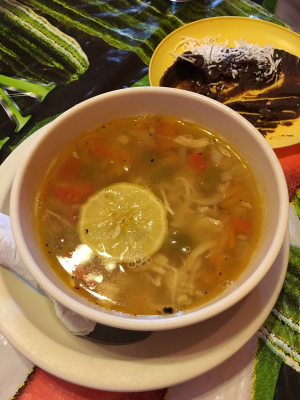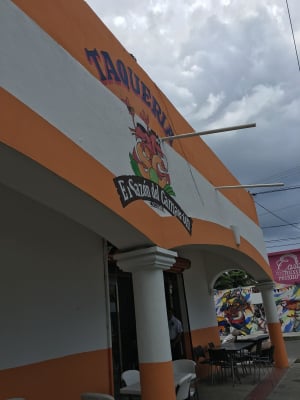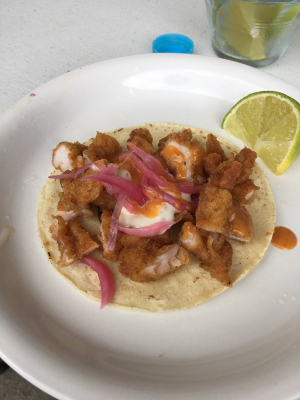 For dessert, the tour usually stops at a bakery. Because it was just the two of us, he gave us the option of going to the bakery or to a chocolate factory. We chose the chocolate factory and were really pleased with the decision. It appears as if this is actually a place that people pay to tour and it was included in our tour. They make all of their chocolate in house and even had us wash our hands with chocolate soap. We were brought into the gift shop where one of the employees gave us little nuggets to taste of about 15 different chocolates. The chocolate was delicious so we of course picked up some from the gift shop as souvenirs for friends and family.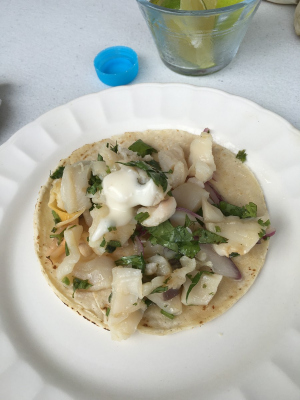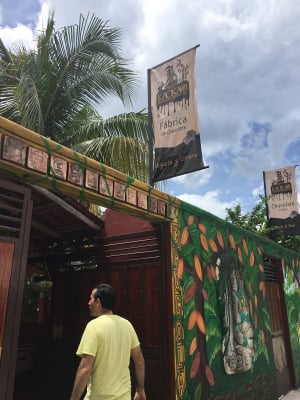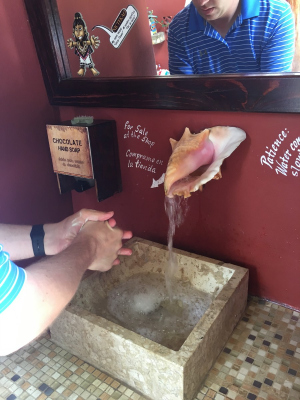 The tour took just over two hours and was a really interesting way to see the "real" Cozumel beyond the tourist areas. Jerry was an excellent tour guide, spoke great English, and was an all-around great guy. Our cab driver drove us back to our cruise ship for the normal fare, which worked out perfect because we were stuffed. I would definitely recommend this tour to anyone.