In:
It may seem like a good idea, but you're better off not double booking shore excursions no matter how good it seems.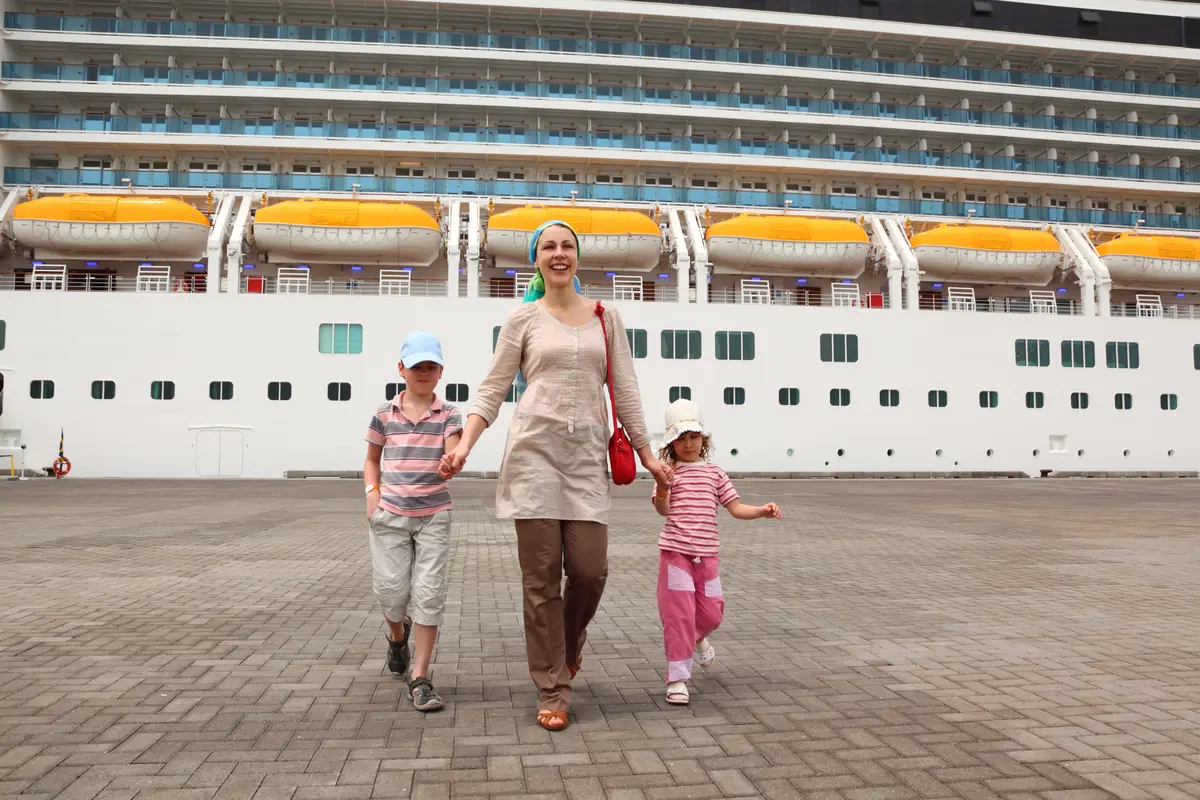 Cruise ships stop in ports of call around the world, and it's tempting to try to "see it all" while you're there for the day.
For many people, this might be the only time they get to visit these places.  Regardless of if you return again, people like the idea of enjoying the kind of humble brag activities they can share with friends and families.
On days when your ship is docked most of the day, it may seem like a good idea to book two shore excursions on the same day, but in practice, it ends up being more problematic than you might think.
You have less time than you think
The reason why booking two tours on the same day is a bad idea is the issue of time management.
First, you'd need to line up two shore excursions back to back that provide enough time to conclude one without being late for the second one.
Quite often, tours run a bit long.  Or the tour lacks an indication of time required to transport you to and from the meeting point.
The last thing you'd want to do is miss out on your second tour because you couldn't get to the meeting point for that excursion on time.
Basically, it's more difficult than you think to have a good idea of when exactly a tour will end so you can be ready for the second tour.
Port times can be misleading
Also, the times your ship is listed to dock isn't necessarily the time you're in port.
Cruise lines will list the time they expect to dock and the time they expect to depart, but those aren't the times you can actually get off the ship.
It takes a bit for the ship to physically dock, tie up, and then get clearance from the local authorities.  Clearance can sometimes take a while if the port authority deems it necessary to conduct a more thorough investigation.
At the end of the day, the sail away time is the time the ship will leave the port.  This means you need to be back onboard at least a half hour earlier.
Of course, the all-aboard time is the absolute last minute to get back, so you'll need to realistically get back sooner than that time.  
All of this adds up to less time in port than it might otherwise appear.
Shore excursions are tiring
Even if you get the timing perfect, the second reason to avoid booking two excursions on the same day is the energy required.
When you research shore excursions at home from the comfort of your couch, desk, or bed, you have all the energy in the world and feel up for just about anything.
But after a couple of hours in the hot and humid Caribbean sun, or enduring rain in your face in Alaska, your energy levels are going to be totally different.
Exploring the islands and cities your ship visit takes a toll on your body, even basic sightseeing tours.  Buses are uncomfortable, and you probably had to wake up early to prepare for that morning excursion.
Working in two hours in one day may leave you exhausted.
You can still do more than one thing
Don't confuse this advice of avoiding two tours to mean you can't do something else in port before or after your shore excursion.
Walking around on your own or just taking a taxi to a nearby beach is a much better way to still enjoy what your port of call has to offer, while adding far more flexibility.
If your first tour took a while and you're now hard pressed for time, you could take a quick stroll and then head back to the ship with plenty of time to spare.
But if your first tour is over and you have plenty of time, you can still enjoy a DIY excursion and head to a beach or city center for more exploration.
In fact, many tours I've been on will offer guests a different drop off point at the end of the excursion that isn't the cruise ship.
By booking only one tour, you have much more flexibility to "roll with the punches" depending on how you're feeling and how the time is working out.
Another option is to come back again
If the port you're set to visit has really impressive things to do and you want to do more than one thing there, the easiest solution is to book another cruise.
People that cruise a lot will tell you they'll repeat itineraries often because they want to go back to a particular port of call.
Granted, the cost of another cruise isn't insignificant, but planning another vacation isn't a bad idea at all either!
Stick to one tour, but be open to additional exploring
My best advice is book just one shore excursion per day and leave the option open to do something on your own when it ends.
While you certainly could book two tours in the same day when your ship is in port for 10 or more hours, the logistics (and associated stress) of getting back and then to the next tour just isn't worth it.
I think you'll find plenty to do on your own if you want to continue enjoying the port without having to secure a second excursion.