In:
Royal Caribbean cruises are great vacations for families, and there are a few tips and tricks the help maximize your cruise experience.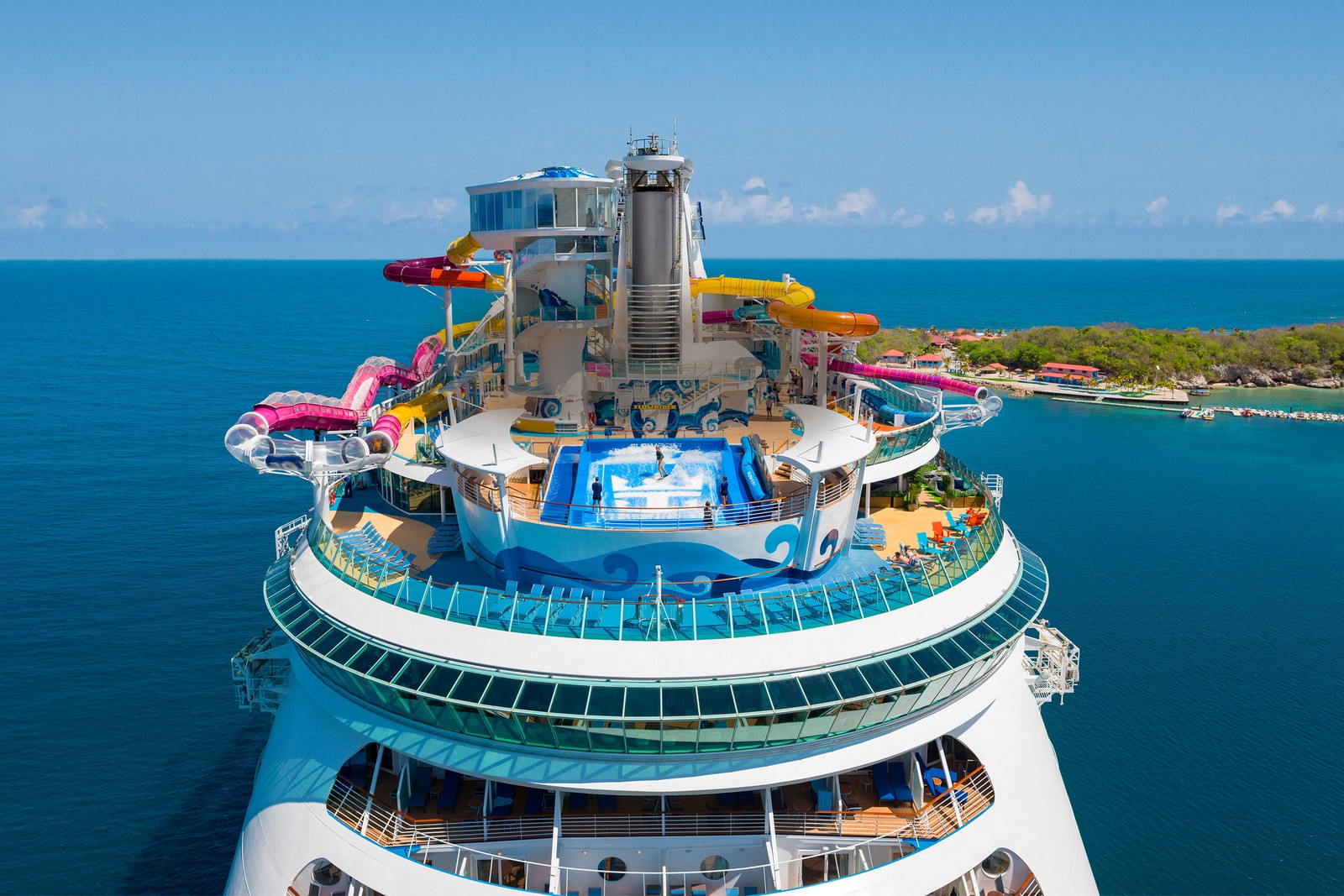 When you go on a cruise with families, that means a mix of ages and even generations.  While lots of parents take their kids on cruises, multi-gen cruising is another popular option so that grandparents, aunts, uncles, and cousins can spend time together onboard.
So while there are plenty of secrets I could share that apply to just about everyone, I wanted to focus on the sort of things families should know before they go on a Royal Caribbean cruise.
Her are my top 12 Royal Caribbean tips for any family going on a cruise soon.
Research vaccine rules before you sail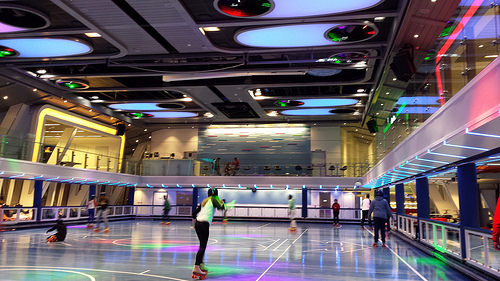 If you have a cruise in 2021 or 2022, more than likely there will be important vaccine protocols you should be aware to avoid any surprises at the cruise terminal.
Depending on the port you depart from, there could be vastly different vaccine requirements mandated by both Royal Caribbean and/or the local authorities for kids and adults.
Depending on when you sail, kids as young as 12 years old may be required to be fully vaccinated in order to sail.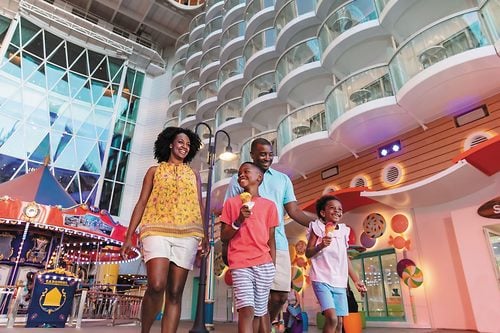 You can check out Royal Caribbean's health protocols on their website to be up to date with what they are requiring.
Buy your kids a passport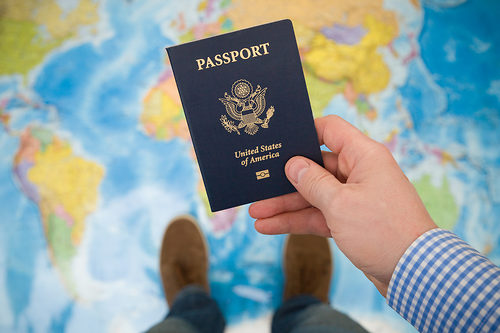 Passports cost money and kids passports expire after just 5 years, but they are worth the investment.
Having a passport for everyone in your party (that means you should get one too) makes the check-in, embarkation, and disembarkation process so much easier.
I think one of the biggest sources of frustration for families on a cruise are the lines and steps required to check-in and out of your cruise. Having a passport makes it all faster and simpler.
Consider booking two cabins instead of one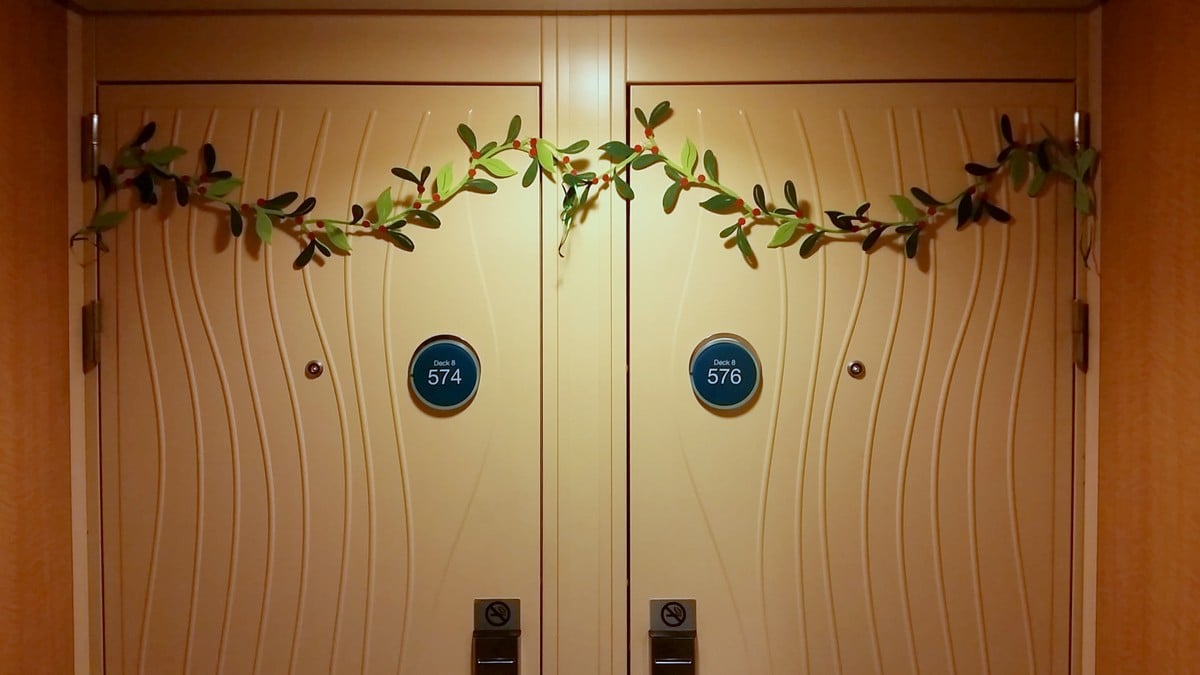 My favorite family cruise tip is to book two cabins instead of putting everyone into one room.
The conventional thought process is for a family of four or five to book one room for everyone. This is usually what families do at hotels or resorts, so why would a cruise be different?
Unlike hotels, cabins on a cruise are short on living space, so the experience is not exactly the same in sharing a room on a ship compared to on land.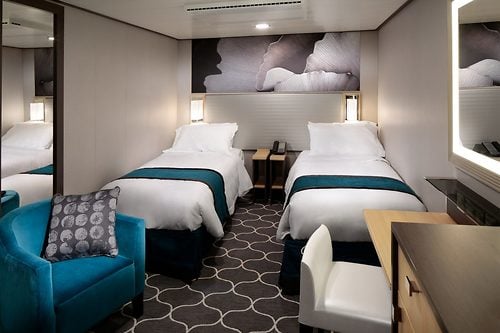 Booking two cabins not only provides more living space, you get an extra bathroom (a huge benefit if your kids are older) and separation from your kids when it's time to go to sleep.
Moreover, booking two connecting smaller rooms instead of one larger room may actually save you money.
As your travel agent to look for connecting rooms, which have a common interior door to make going between the rooms easier.
Don't buy kids a dining package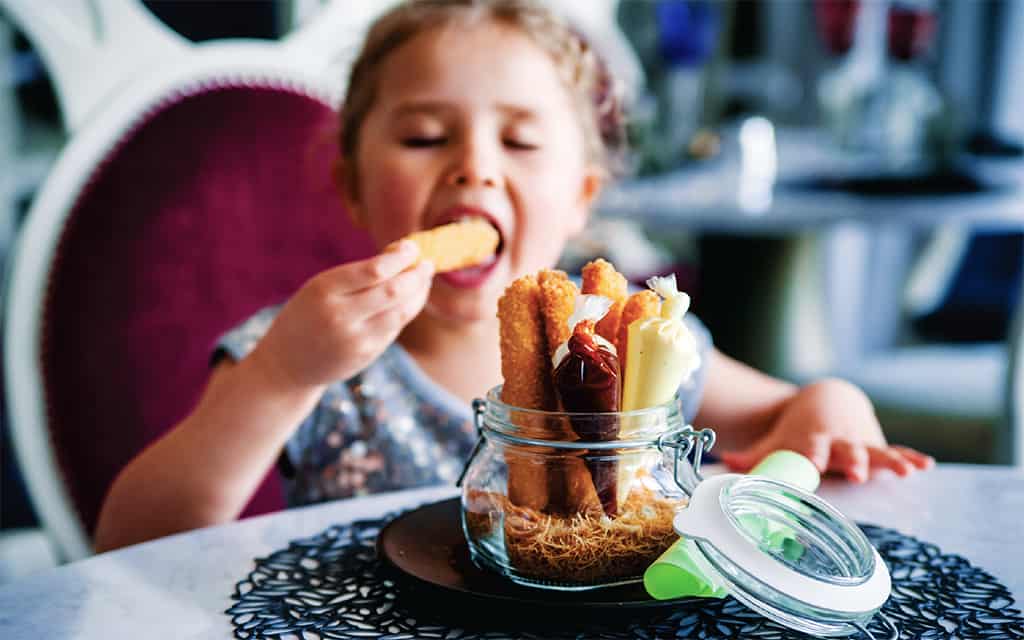 Kids get special pricing at a specialty restaurant, so buy dining packages only for the adults.
Children between the ages of 0-5 are complimentary and ages 6-12 are $10 per child at any specialty restaurant.
When you make a reservation for a restaurant onboard, let your server know the adults have dining packages, but kids don't and you will get a better price than if you bought the dining package for everyone.
Kids can order off adult menu at specialty restaurants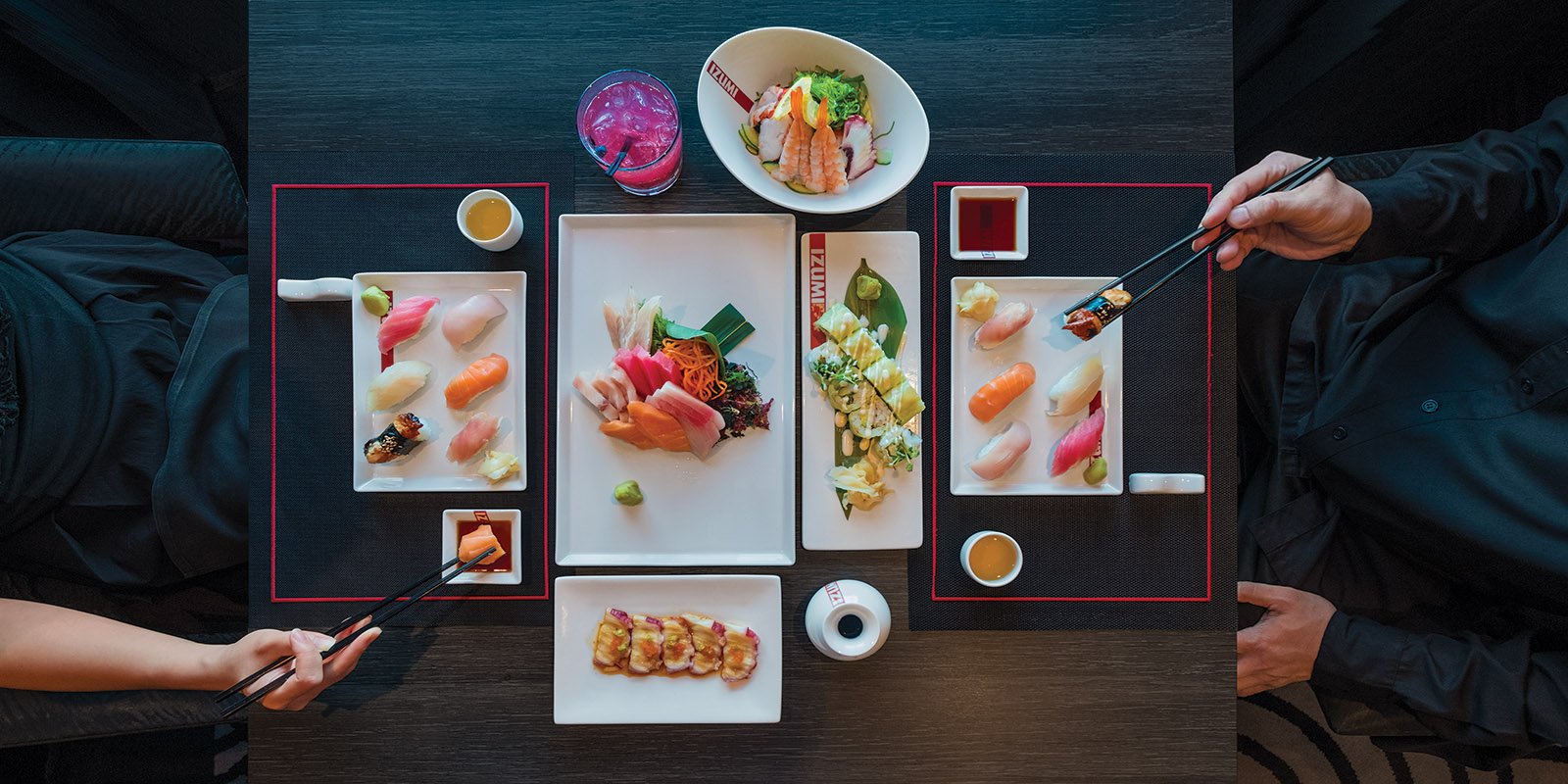 Speaking of specialty restaurants, the waiters do not mind offering your kids the same options as adults.
Specialty restaurants have kids menus, but if the kids want something off the adult menu, there is rarely an issue with doing so (even at their lower price).
Tips for picky eaters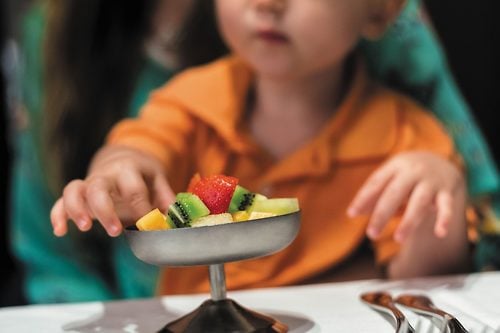 If your kids are anything like mine, they can be very picky about what they will eat.
If your kids are picky eaters, don't make your dining reservations based on the lowest common dining denominator.  
One strategy is to bring the kids up to the Windjammer for dinner, then take them to Adventure Ocean for the evening. After that, the adults can go to dinner wherever they like.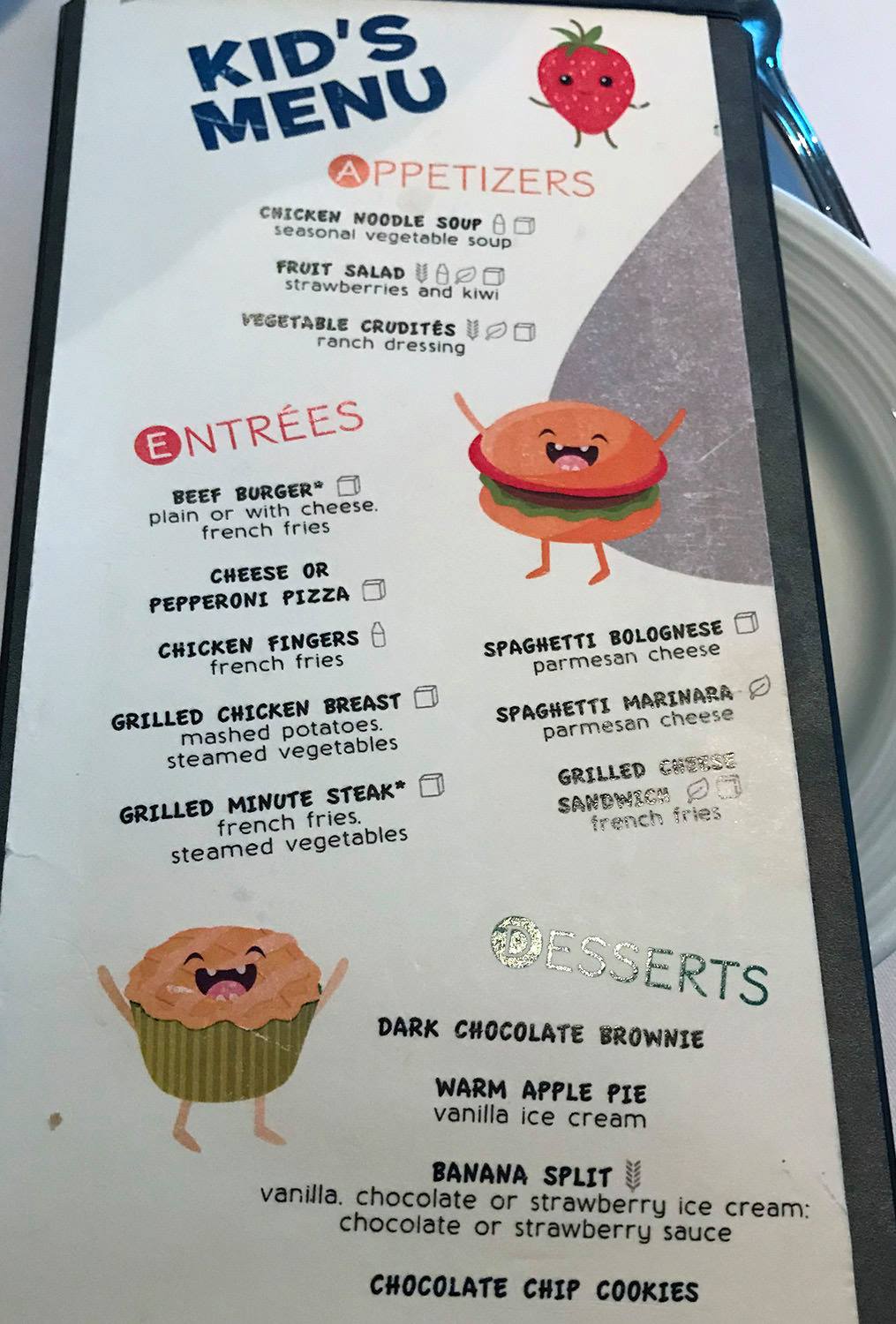 If you still want to eat with your kids, you could bring food from another restaurant in (such as pizza or chicken nuggets).  Most waiters will even go as far as to grab something simple like pizza from another restaurant for the kids.
Something else you can do is ask your head waiter for additional options for the kids.  In the main dining room, they can customize a lot of options, just give them a heads up in advance to ensure the chefs have enough time to prepare something.
The bottom line is don't be shy about asking for alternative foods for your kids.
Sign up for Adventure Ocean as soon as you can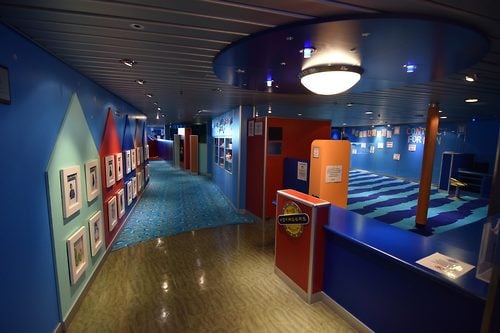 On the first day of the cruise, be sure to head up to Adventure Ocean to sign them up as soon as registration opens.
Not only does this knock out an important must-do, it ensures you can get up there before lines develop later on.  Moreover, you don't want to be that parent in line to register your kids while all the other families already did so and just want to drop their kids off.
Unfortunately you cannot pre-register your kids online before the cruise, but head up there on day one in the afternoon during the Adventure Ocean open house to meet the staff, get questions answered, and avoid time wasted later.
You can leave your kids in Adventure Ocean while you go on a shore excursion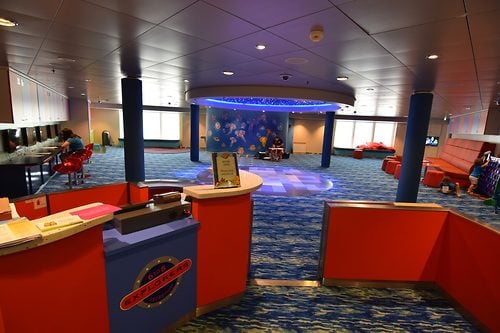 It may feel weird to leave your kids on the ship while you go ashore, but you can safely use this option if you prefer.
Some excursions may not be open to kids under a certain age, or perhaps your kids just want to hang out onboard instead of go on a tour.  Whatever the reason, Adventure Ocean is open while your ship is in port.
If your tour begins early in the morning before Adventure Ocean is set to open, let the staff know the day before and if it is a Royal Caribbean excursion, they can ensure someone will open up Adventure Ocean for you.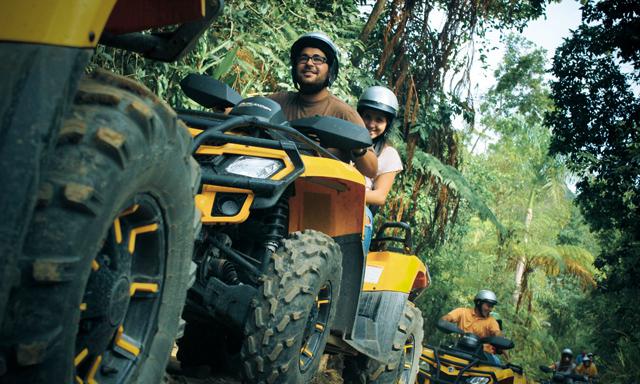 The staff will not only supervise the kids, but they will take them to lunch as well.
Make sure your ship has a nursery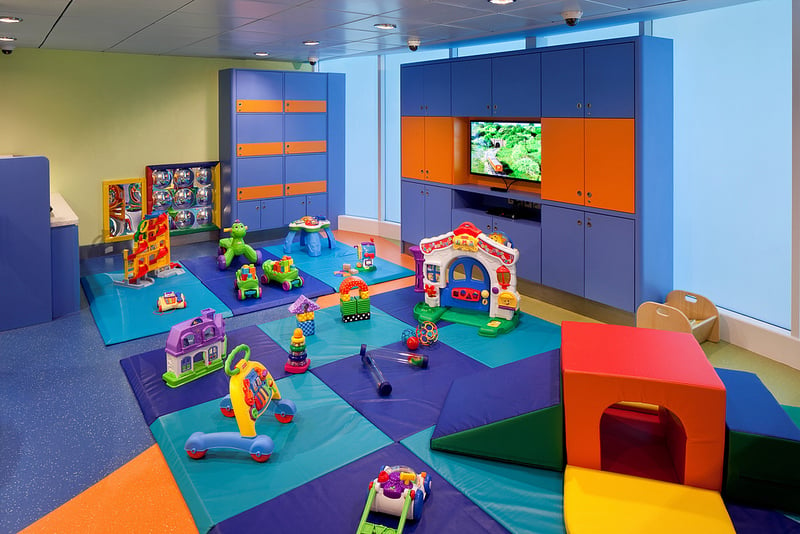 If you are going on a cruise with kids under 36 months old, make sure the ship you booked has a nursery.
Most Royal Caribbean cruise ships have gotten a nursery added over the last few years, but a few still do not, and I would say you should avoid those ships.
The nursery is a godsend for parents with toddlers, because it offers excellent supervised child care for children of that age.  Kids can eat, play, and even nap in the nursery, making it an important resource for parents who want a break now and then.
Just like Adventure Ocean, register your child on the first day so that you can sign up for the limited hours they have.
My favorite nursery tip: call ahead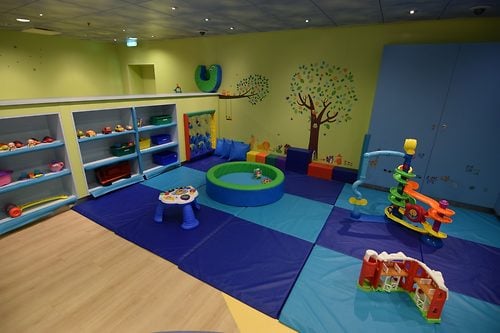 Since my kids are out of nursery age, I can safely share this tip without risk of someone using it against me.
If your baby is ready for a nap, call the nursery and see if you can drop them off.  The nursery is open throughout the day and in a lot of cases, they have availability in the morning and afternoon because most parents book up evening hours.
What I would do is call the nursery and ask if I can drop my child off.  I'd let them know my kid is ready for a nap, and to provide whatever pre-nap routine they need (i.e. bottle, stroller, etc) and to put them down for a nap and call me when they wake up.
This frees up both me and my wife so we can enjoy some time aboard while my kid takes a nap, instead of one of us being stuck in the cabin with them.
Book a ship with water slides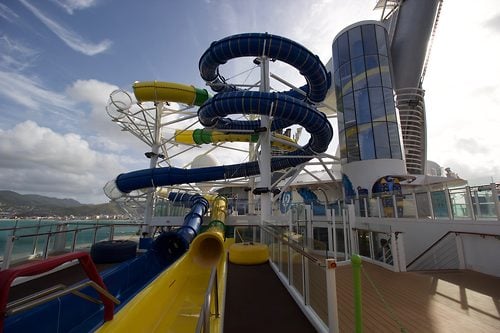 While pools are fun, water slides are kings among kids, and not every Royal Caribbean ship has a water slide.
When you decide to have a pool day, kids always want something else to do other than relaxing by the pool.  Water slides have been a boon for families, since it offers them an activity kids can do over and over again.
Before you book, research to check if the ship you are looking at booking has a water slide.
Set spending limits for your kids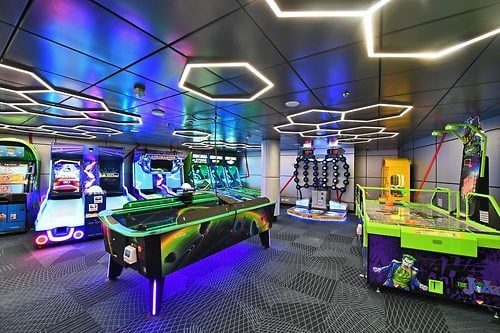 For older kids who carry their own SeaPass card, you may want to enable spending limits to avoid a potential problem later.
First, when checking in online, you can choose the option "No onboard expense account" to prevent your children from using their SeaPass card for onboard purchases.
Once onboard, you can stop by Guest Services onboard and set a  pre-established limit.
The arcade has its own $50 per person daily limit, although you can increase/decrease this limit to whichever amount you would like by speaking to the Arcade attendant once onboard.