In:
For a lot of us, a Royal Caribbean cruise vacation is a family affair.  This could be a large family gathering on the cruise with the entire extended family, or this could be just a vacation with your immediate family.  Either way, you will want your cruise experience to hit all the high notes and create lasting memories that you will want to talk about for years after the cruise completed. 
Here are a few tips we put together to help ensure you have the best family vacation experience.
1. Plan together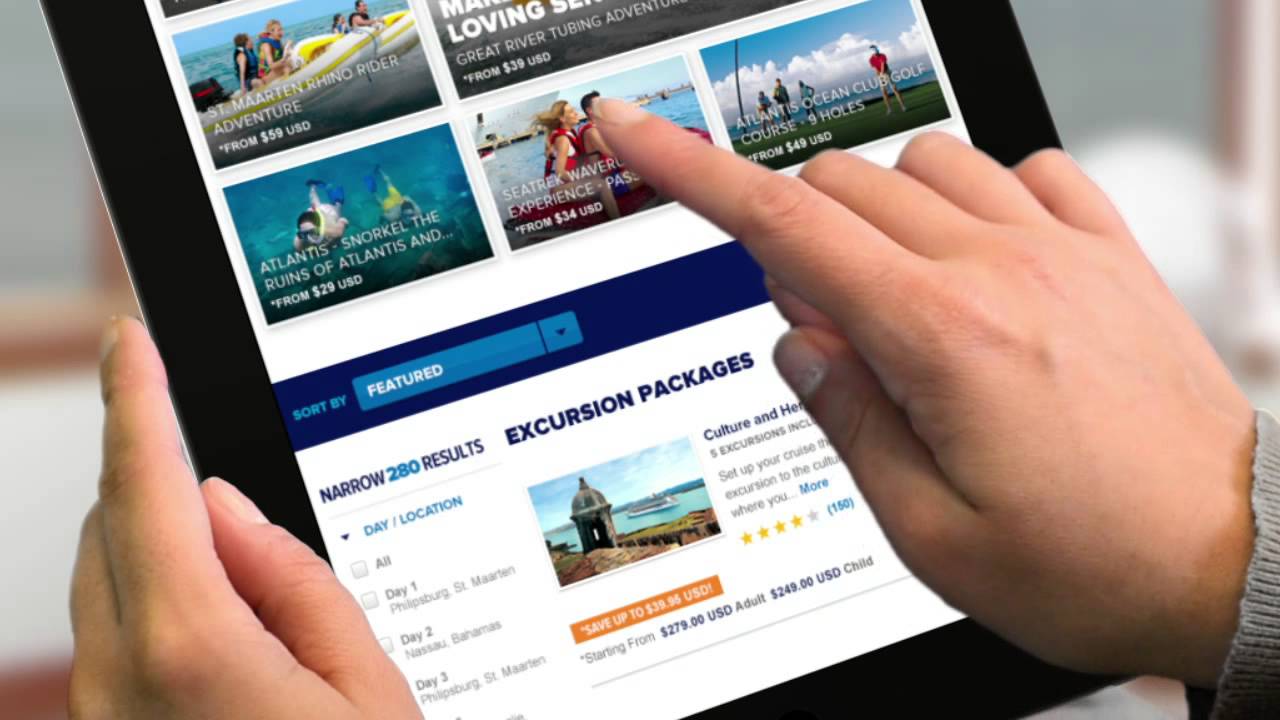 Before you ever set foot on your cruise ship, get the cruise fun started early with some planning.  Including everyone in the cruise planning is a great way to ensure not only that everyone's ideas are accounted for, but it also helps foster the excitement for this cruise.
It is important to get everyone's input on what they want to do during the cruise so that there is something for everyone to look forward to. It could be reservations at a restaurant, plans for a specific port of call you are visiting or just ensuring there is enough ice cream and pool time together.
You can also include other non-cruise related planning, like creating custom t-shirts for the trip together.  Building anticipation for the trip together sets the tone for a fun family trip!
2. Try a specialty restaurant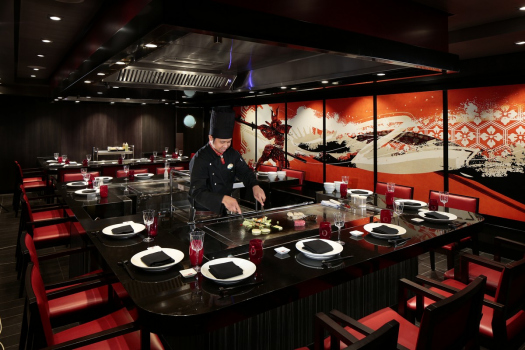 Families typically save money for their family vacation and one of the best experiences that is worth a few more hard-earned dollars is a specialty restaurant on a Royal Caribbean cruise. The cost will vary depending on how many people are in your party, but working at least one in during your cruise can top off the dining experience when you can get everyone included for a special meal.
This could be as simple as lunch with the family at Johnny Rockets, a hibachi table for your family at Izumi or a fancy evening out at Chops Grille. Each specialty restaurant offers something different, and there are a good variety of restaurants to choose from that offer different cuisines and different prices.
Having a meal together at a specialty restaurant is a great way to get a break from the "hustle and bustle" of a busy day onboard the ship and take some time to enjoy a meal together.
3. Book an immersive shore excursion
Your Royal Caribbean cruise will take you to some exciting ports of call, and one really tip for a fun family experience is to pick at least one shore excursion to do as a family that is more than just hanging out by the beach. We love the beach, but going on an adventure as a family can really create lasting memories.
Royal Caribbean's Family Connections shore excursions are designed to create memories, while taking guests on fun explorations of the wildlife, nature, history, and cultural experiences that can be shared among kids, parents, and grandparents. These tours are a great starting point for finding something that everyone can agree on, and more importantly, look forward to trying.
4. Character dining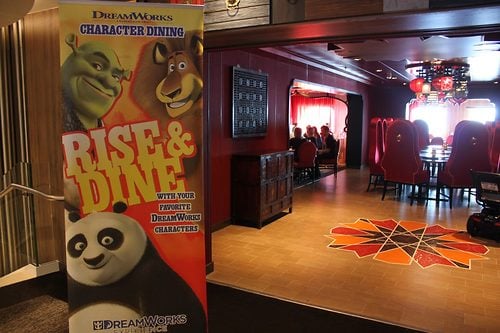 Did you know on select Royal Caribbean ships there are character breakfast meals available for guests to enjoy? If your family has young children (or adults who are young at heart), then this meal can be fun for all to enjoy.
The DreamWorks Character breakfast is usually held in the main dining room on select mornings in the main dining room. Royal Caribbean offers a breakfast with some of your favorite Dreamworks characters, including characters from Shrek, Kung Fu Panda, and Madagascar. 
Breakfast here is of the sit-down variety and you get a little entertainment to go with it. For kids, it's free but anyone over the age of 10 will have to pay a $10 fee.
5. Be flexible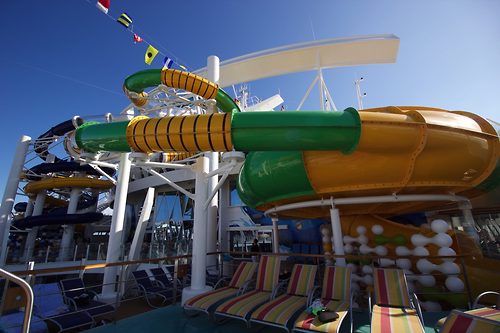 We all want our family vacations to be perfect, and create the kind of memories everyone will speak fondly of for years to come.  However, family dynamics are rarely known for being simple and the secret to a great family vacation is to sometimes be able to take a step back and be flexible with your plans.
While we love to plan as much of the cruise as possible, it is important to allow room for spontaneous moments or just a "go with the flow" sea day.  Planning out each part of your day is aimed at ensuring you get a chance to "do it all", but you also do not want to frustrate family members because they feel like there is a strict regiment for what is supposed to be a relaxing vacation. Planning is important and should be done where it make sense, but do not plan every minute or even every hour of the day.
Plan ahead your general plans, shore excursions, entertainment and even dining.  Then, go with the flow.  Maybe you sleep in and then eat breakfast in the Windjammer one day and wake up early to hit the pool another day.  You never know what everyone will be in the mood for, but allowing for time to everyone to relax and simply hang out can be just as fun a family experience as an organized shore trip.
6. Try something new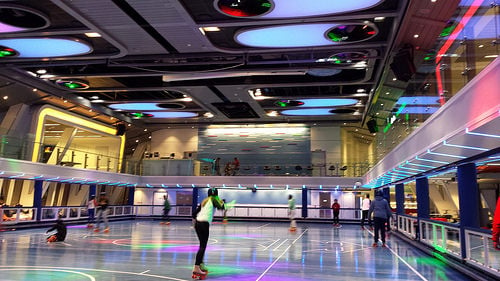 There is nothing wrong with doing things that you love, but make a note to try something completely new. Forcing yourself to get out there and try something new can be just the ticket to discovering a brand new activity, food or experience that you never thought you'd like.  
Depending on the Royal Caribbean ship you will be cruising on, there can be a variety of new things to try out.  Be sure to bring your family with you to try it out too, or just document the experience for all to enjoy later.  Here are some of our favorite activities worth the try:
It really does not matter which you pick, because the point is to do things together as a family and create memories (even if it is of you falling down on the FlowRider a few times).
Your thoughts
What advice would you offer to a family going on their first Royal Caribbean cruise together? Are there lessons you would share with others for an even better cruise experience together? Share your tips and ideas in the comments.