In:
An Alaska cruise is a highly-anticipated vacation not only for the experience onboard the ship, but because of the wide range of unique shore excursions available in Alaska cruise ports.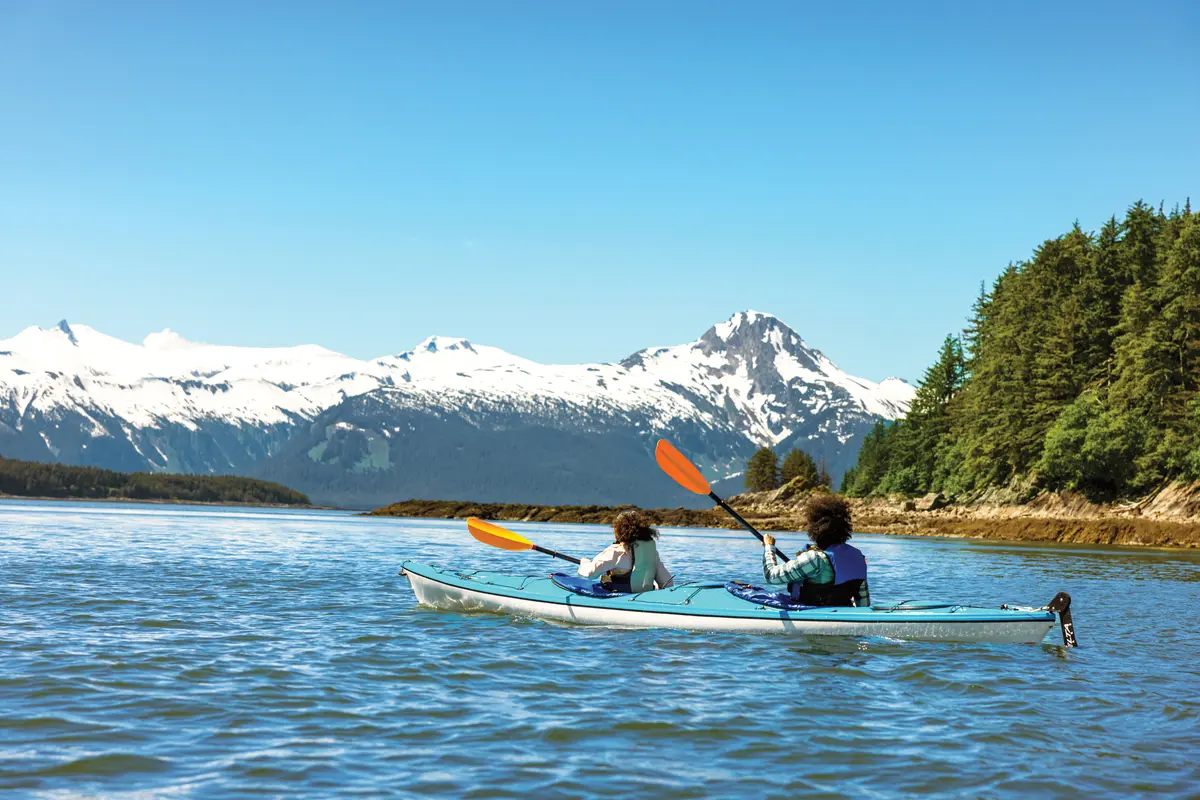 Cruising to Alaska brings many of the same onboard features as cruising elsewhere in the world, such as entertainment, dining, and activities, but the cruise excursion experience could not be more different.
In contrast to a Caribbean cruise, an Alaska cruise means trading sunny beach days for mountains, sloths for bears, and jungle for rainforest.
Whether spotting humpback whales, dogsledding atop a glacier, or kayaking through scenic fjords, you want to make sure you do proper research before booking a shore excursion to ensure you have the best experience possible in the Last Frontier.
Here's what you need to know about Alaska cruise excursions before deciding what (and when) to book.
In this guide:
Whale watching tours
Whale watching is one of the most common Alaska cruise excursions, where you'll have the opportunity to spot the world's largest mammals up close. Humpback whales, gray whales, and orcas are commonly spotted while on an Alaska cruise, and seeing these magnificent animals up close is sure to leave you speechless.
Whale watching tours are offered in many Alaska cruise ports, but the most common ports for whale watching are Juneau and Icy Strait Point.
Read more: Alaska cruise whale watching guide & tips
Helicopter and flightseeing tours
One aspect of cruising to Alaska that's sure to take your breath away is just how grand the state's nature is in every direction. Jetting out from the ocean are massive mountain peaks covered in trees and waterfalls. These mountains create Alaska's iconic fjords in the Inside Passage, which can be viewed either from the cruise ship… or the air!
Helicopter and flightseeing tours are both popular shore excursions in Alaska, offering the unique opportunity to view the state's nature from above. Helicopter tours often include a landing atop one of Alaska's glaciers, where visitors have the chance to walk–or dogsled–on the glacier itself.
Flightseeing tours take visitors up and over majestic destinations including Hubbard Glacier and Misty Fjords National Monument in Ketchikan.
Read more: Local's guide of places to visit in Ketchikan, Alaska
While not the most budget-friendly excursions, seeing Alaska from above is well worth the splurge for many cruisers.
Wildlife tours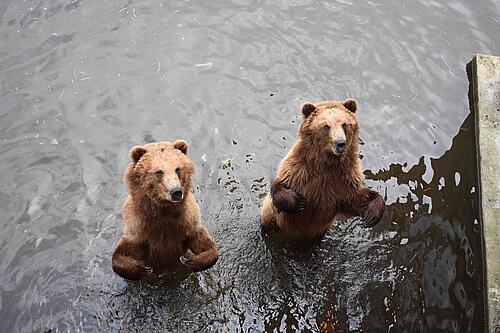 Outside of whale watching, an Alaska cruise provides the chance to spot bears, sea otters, sea lions, eagles, and more. It's possible to see wildlife by simply walking around port, but if spotting wildlife is a big priority for you on an Alaska cruise, it might be better to book a wildlife excursion.
If you're in Juneau, consider booking an excursion to Admiralty Island, home to an estimated 1,600 brown bears and accessible only by boat or floatplane.
Read more: Local's guide of what to do in Juneau, Alaska
If you're looking for a more budget-friendly way to spot brown bears, consider a visit to Fortress of the Bear, a bear rescue facility and sanctuary located in Sitka. For only $15, you can visit the sanctuary and learn about how the facility rescues orphaned bears that may otherwise have died in the wild. You'll be able to get relatively "up-close" to the bears and witness their behavior as well.
Read more: What is the best time of year to see wildlife in Alaska?
Active shore excursions in Alaska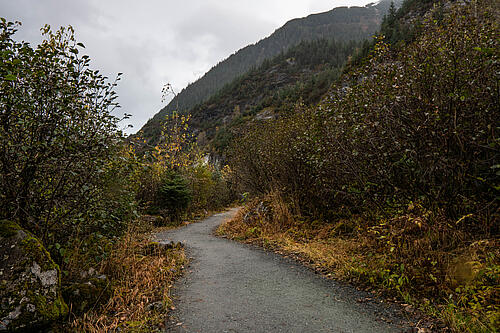 A cruise to Alaska is less about lounging on the beach and more about getting active and exploring all that the state has to offer. Alaska is a paradise for those who love the outdoors, and you'll find plenty of excursions catered to active travelers.
One of the most popular active activities is a kayak tour along Alaska's scenic fjords, lakes, and glaciers. Kayak tours are offered in most cruise ports, offering passengers the chance to feel connected with nature by the gentle rock of a kayak.
Bicycle excursions are also offered on an Alaska cruise, taking visitors through the state's forests and historic towns. If you're feeling really adventurous, consider a 15-mile downhill bike ride following the path of the White Pass & Yukon Railway in Skagway.
Read more: Best things to do on an Alaska cruise
Outside of kayaking and biking, visitors to Alaska can enjoy canoeing, hiking, ziplining, and even snorkeling!
Cultural and historical tours in Alaska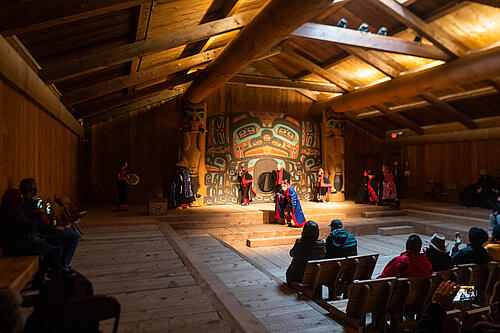 Cruising to Alaska provides the chance to learn more about the state's culture and history. Food tours, visits to Native villages, and touring museums can offer unique insights into the region.
If learning more about Alaska's Native history is of interest to you, you'll be amazed by the hand carved, detailed totem poles dotted throughout Southeast Alaska. Some excursions may even offer the chance to visit where totem poles are carved and see this impressive handiwork in action.
Read more: Visiting Saxman Native village in Ketchikan
Alaska's gold rush history is another fascinating topic to discover. From saloons to historic hiking trails and Ketchikan's red-light district, you don't need to travel very far off the ship to spot remnants of the gold rush era.
Lastly, if tasting Alaska's fresh seafood is on your Alaska cruise bucket list, consider booking a tour that includes a "salmon bake". Most salmon bakes will occur in the rainforest, where you can feast on freshly-caught salmon, chicken, baked beans, salads, and blueberry cake.
Read more: Where to eat like a local on your Alaska cruise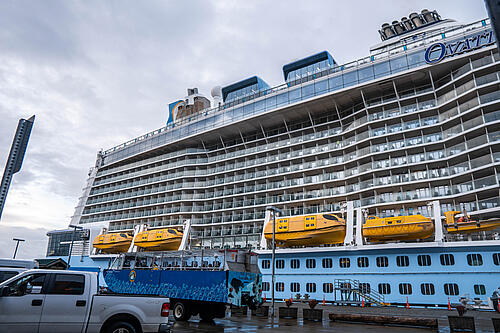 Depending on your cruise itinerary, you'll be visiting 3-4 different ports on an Alaska cruise, each of which offers plenty of shore excursions to book. While you can find excursions like whale watching, hiking, and kayaking in several ports, certain ports are better suited for these activities than others.
Juneau is the most commonly visited port on an Alaska cruise. Popular cruise excursions in Juneau include whale watching, visiting Mendenhall Glacier, tasting local seafood, and riding the Goldbelt Tramway to Mount Roberts.
Read more: Top 10 things to do in Juneau, Alaska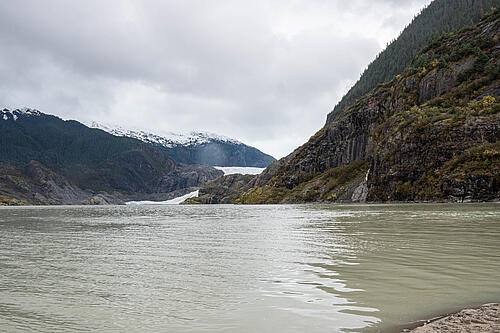 Ketchikan is the southernmost Alaska cruise port. While exploring this quaint town, visitors can enjoy viewing Native totem poles, walking historic Creek Street, watching the Great Alaskan Lumberjack Show, and hiking the Tongass National Forest.
Read more: Top 10 things to do in Ketchikan, Alaska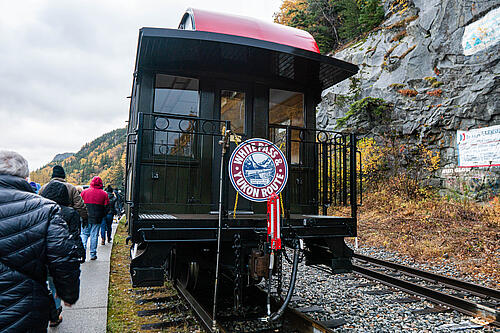 If your cruise visits Skagway, be sure to immerse yourself in the town's gold rush history through a ride on the White Pass & Yukon Railway, hiking the Chilkoot trail, and perhaps even crossing the border into Canada's Yukon Territory.
Read more: Top 10 things to do in Skagway, Alaska
Visitors to Sitka will be impressed with the blend of Russian, Tlingit, and American cultures. Whether visiting Russian Orthodox churches, the Baranof Castle State Historic Site, and the Sitka National Historic Park, there's plenty of history and culture to explore in this small Alaskan town.
Wildlife viewing opportunities are in abundance as well, with the Alaska Raptor Center and Fortress of the Bear nearby.
Read more: Top 10 things to do in Sitka, Alaska
Icy Strait Point is a small cruise port owned and operated by the Huna Tlingit Native Alaskans. Visitors to Icy Strait Point can choose from a variety of unique excursions, from riding the SKYGLiDER tram ride up a mountain, ziplining or bird watching in the rainforest, and taking a back country Jeep adventure. Icy Strait Point is also one of the best ports for whale watching on an Alaska cruise.
Haines is another small Alaska port offering a selection of outdoor activities including kayaking and hiking. If visiting Glacier Bay is on your bucket list, you can book a flightseeing tour of the massive glacier from Haines.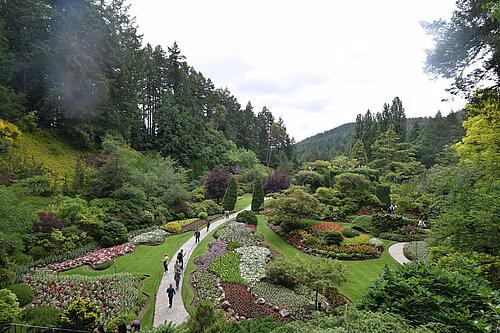 Victoria, British Columbia is visited on Royal Caribbean Alaska cruises departing from Seattle. One of the most popular activities in Victoria is visiting the Butchart Gardens, a 55-acre floral display dating back to 1904. Walking around the city to admire the area's British heritage is another fun way to spend the day, whether enjoying afternoon tea, shopping on Wharf street, or indulging in local cuisine.
Read more: Visiting Victoria while cruising on Explorer of the Seas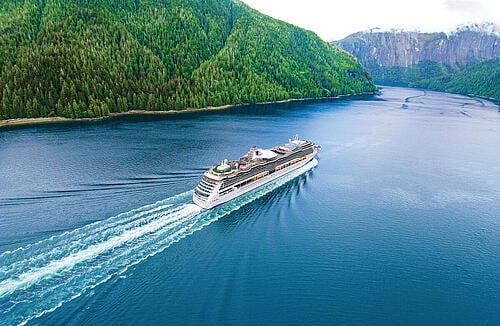 When it comes to booking an excursion for an Alaska cruise, you have two main options: book through Royal Caribbean directly or with an outside provider.
Booking through Royal Caribbean
Booking directly through Royal Caribbean tends to be more expensive, but is a safe option in terms of reliability and cancellation policies. Royal Caribbean vets tour operators thoroughly before offering an excursion to guarantee you'll have the safest, most authentic experience possible.
On the chance a Royal Caribbean excursion runs late, the cruise ship will wait for the tour group before leaving port. If for some reason the ship is unable to wait, Royal Caribbean will make arrangements and cover the cost of the tour group's return to the ship.
Read more: Is it better to book excursions through the cruise ship?
Booking through Royal Caribbean directly also tends to be convenient, as all excursions are listed directly on the Cruise Planner site. You won't have to browse the internet and read reviews from independent companies prior to booking an excursion. Plus, if you have onboard credit, you can put that toward an amazing excursion!
Booking through an independent provider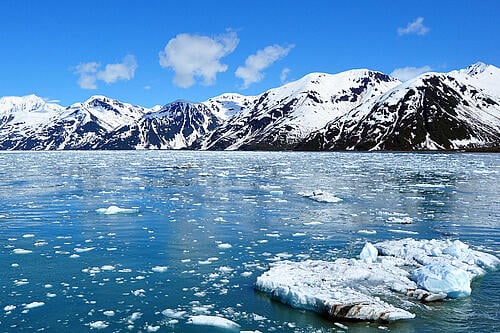 While there are several pros to booking an Alaska cruise excursion through Royal Caribbean directly, booking through an independent tour operator can provide a wider range of excursion options, lower prices, and smaller groups.
Read more: Top ways to avoid crowds on an Alaska cruise
Simply put, there are many more shore excursions available in Alaska than the limited supply offered by Royal Caribbean. A quick search on Tripadvisor or Viator for Alaska cruise excursions will result in far more choices than what may be offered on your cruise.
Royal Caribbean excursions tend to be priced higher than independent excursions because the cruise line receives a cut of the excursion cost from the tour operator. Booking on your own eliminates the middleman, often leading to more affordable prices.
While the cruise ship will not wait for you if you're running late on an excursion through an independent provider, this is a rare scenario as reputable tour providers have years of experience getting tour groups back to the ship on time. In addition, tour operators may offer similar cancellation policies to Royal Caribbean on the chance your cruise itinerary changes.
Read more: 5 quick and easy tips for finding a great shore excursion on your own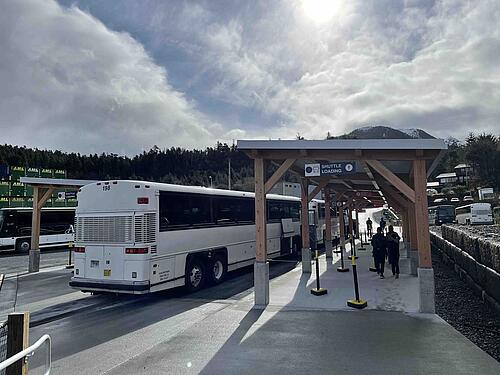 While it's possible to find great deals on cruise fares to Alaska, shore excursions can often be more expensive than what you are used to on a Caribbean cruise. Knowing how much you're willing to spend on Alaska cruise excursions can better help you budget your vacation while still having an incredible cruise experience.
Shore excursions can run anywhere from $50 to well over $500. To give an example of how varied prices can be, here are a few sample prices you may see for Royal Caribbean excursions:
Juneau
Whale Watching and Wildlife Quest ($158.99/adult, $110.99/child)
Helicopter Glacier Walkabout ($406.99)
Mendenhall Glacier River Rafting ($141.99)
Mount Roberts Tramway ($59.99)
Skagway
Klondike Bicycle Tour ($115.75)
Ghost and Goodtime Girls Walking Tour ($45.99)
White Pass Scenic Railway ($140.99/adult, $74.99/child)
Glacier Discovery by Helicopter ($379.00)
Sitka
Taste of Sitka ($78.99/adult, $62.99/child)
Siginaka Islands Cruise & Kayak Adventure ($163.99/adult, $125.99/child)
Tongass Forest Nature Hike ($84.99/adult, $60.99/child)
Native Cultural and Historical Tour ($55.99/adult, $42.99/child)
Prices of shore excursions through independent providers are often cheaper than Royal Caribbean's pricing, so be sure to look outside of Royal Caribbean for better deals.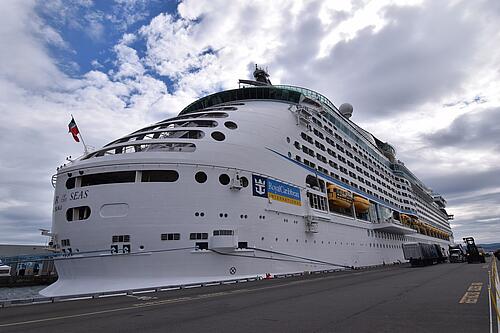 It's always a better idea to book excursions as far in advance as possible to ensure you can pay the lowest price and secure a spot on the chance the excursion sells out. Because shore excursions are so popular on an Alaska cruise, it's not uncommon to see popular tours like whale watching, glacier visits, and helicopter tours sell out.
If excursions sell out, Royal Caribbean will occasionally add more tour options and times to book, but this is not guaranteed. Therefore, booking as early as possible is recommended.
Read more: When should I book my Alaska shore excursion?
When you book an excursion through Royal Caribbean, you are allowed to cancel with no penalty up to 48 hours before your cruise, so there's no harm in booking an excursion and changing your mind later.
Additionally, if you book an excursion far in advance and later see the price drop, you can cancel your reservation and rebook the same excursion at the lower price. Waiting to book an excursion in hopes that the price will go down is unnecessary and will usually leave you disappointed and forced to pay a higher fare!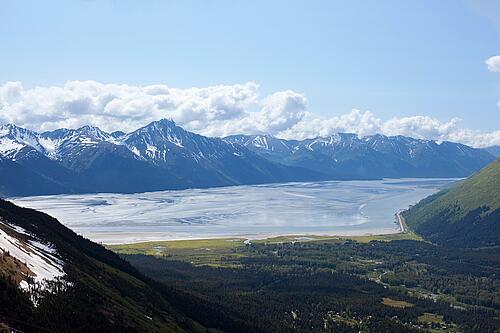 It's not necessary to book a shore excursion on an Alaska cruise. In fact, some passengers prefer to explore on their own to have maximum freedom over activities, dining, and travel pace. While excursions are an "easy" option due to the fact that all logistics are handled by the tour operator instead of yourself, they can be a bit too limiting for some travelers.
Read more: Top 50 tips for planning your Alaska cruise
Luckily, Alaska cruise ports are small and walkable, allowing visitors to experience the town's history, culture, and nearby nature on foot. Even Juneau, the largest Alaska cruise port, still has plenty of walkable areas and ways to get around without booking an excursion, such as the Goldbelt Tramway and Mendenhall Glacier shuttle bus.
Some activities, like kayaking, whale watching, and ziplining, tend to be easier with a shore excursion than without, as all equipment, lifejackets, transportation, etc. is provided for you. Others, like hiking, visiting museums, and trying Alaska's cuisine can easily be done without a pre-booked excursion.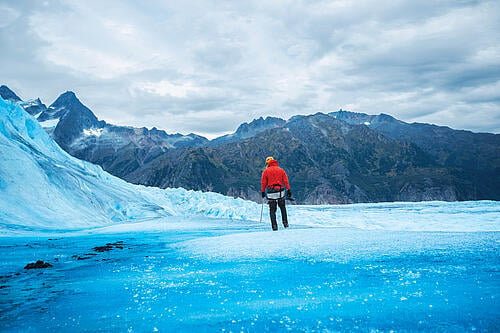 Packing for an Alaska cruise excursion is a bit more complicated than bringing a beach towel and flip flops. You'll want to make sure you are prepared for any weather conditions you may face so you remain comfortable and warm throughout the day.
Read more: What should you bring on an Alaska cruise?
Clothing
Packing layers is key on an Alaska cruise. Depending on the month you're cruising to Alaska, packing a t-shirt or long sleeve shirt as a base layer is essential. Even though you'll be surrounded by glaciers, it can get relatively warm in southeast Alaska, especially in the summer months.
A waterproof jacket is another necessity, as rain is extremely common to encounter on an Alaska cruise. Instead of an umbrella, wear a waterproof jacket with a hood that you can take on and off throughout the day.
Read more: What should I pack for a cruise to Alaska?
Packing a warm layer is also important in case of chilly temperatures. Sweatshirts, sweaters, and down jackets will keep you warm on the coldest of days!
Choose your footwear carefully before an Alaska cruise excursion. If your excursion involves hiking through the rainforest, tennis shoes with non-slip soles or hiking boots will be helpful. If you're just planning to walk around town, regular sneakers will be fine. It's a good idea to make sure the shoes you pack for an Alaska cruise are water-resistant. Having water seep through your shoes is very uncomfortable!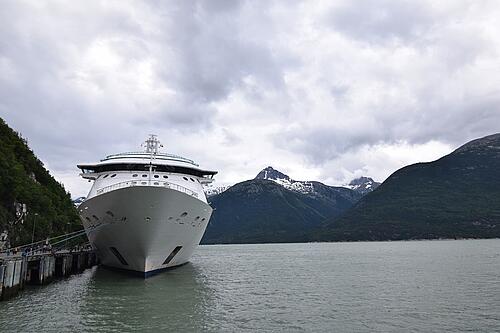 Accessories
Bringing a waterproof or water-resistant daypack on an Alaska cruise is essential to ensure your electronics, identification, and any other valuables remain protected throughout the excursion.
Packing a warm hat and gloves is also recommended, particularly if you're cruising to Alaska in the shoulder season months of May and September.
Read more: What it's like to go on an Alaska cruise at the end of the season
Binoculars can be another great item to pack for an Alaska cruise excursion, as they give you the chance to view Alaska's wildlife and scenery up close. Bringing binoculars will definitely come in handy if you book a wildlife excursion.
Sunscreen and sunglasses are also important to pack. While you may not associate an Alaska cruise with needing protection from the sun, it can be strong on sunny days, as sunlight shines not only from the sky but also from glaciers and snow. A travel-sized sunscreen container should be adequate for an Alaska cruise.
You may also want to consider packing snacks to bring with you on your excursion, especially if traveling with kids. Alaska shore excursions can be more active than what you're used to, so having a bag of trail mix or granola bars on hand is helpful.
More Alaska cruise resources: