Royal Caribbean offers cruises to Alaska in the spring and summer.  There's really nothing like a cruise to Alaska, from the glaciers to the amazing wildlife and beautiful scenery.  Alaska truly is one of those places you have to see to believe.
The Royal Caribbean Alaskan cruises offer something for everyone.  Here are the most popular sights to see in Alaska and why you should consider a cruise too.
Planning a vacation to Alaska means knowing where you want to go, how to do it best, and how to save money along the way. 
Here is everything you need to know about planning a Alaska cruise so you have the best visit ever.
Planning an Alaska Cruise
When does Royal Caribbean cruise to Alaska?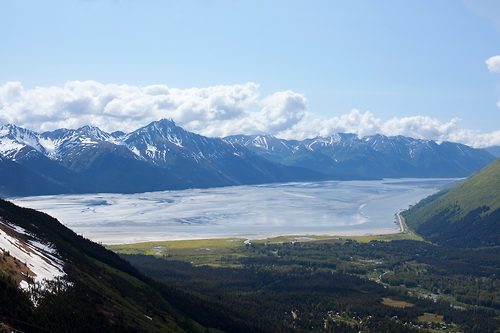 Royal Caribbean's Alaska cruise season is usually between the months of May and September.
The reason cruises sail these months are for the temperate weather, when it is the most comfortable for passengers to be outdoors. Moreover, other months not only have colder temperatures, but ocean conditions get substantially more choppy.
What is the average cost of an Alaska cruise?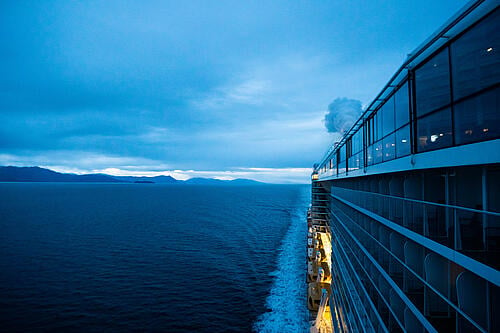 The price of any cruise can vary, and Alaska cruises tend to be priced higher than a Caribbean cruise of the same length.
Depending on the time of year you sail, ship you select, and cabin category, the price can vary quite a bit.
Prices can range between hundreds and thousands of dollars per person for the cruise fare. You can sometimes snag a great deal for a sailing at the beginning or end of the cruise season for as little as $288 per person (based on double occupancy).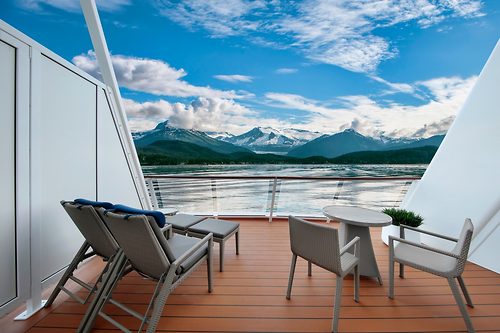 At the top end of the spectrum, some of the longer sailings with exotic stops top out between $4,000 - $5,000 per person.
Regardless of what cruise fare you pay, shore excursions are not cheap in Alaska and you should budget appropriately so you can experience the best Alaska has to offer.
It is a good idea to plan to spend around $1,000 per person for shore excursions while visiting Alaska.
When should I book an Alaskan cruise?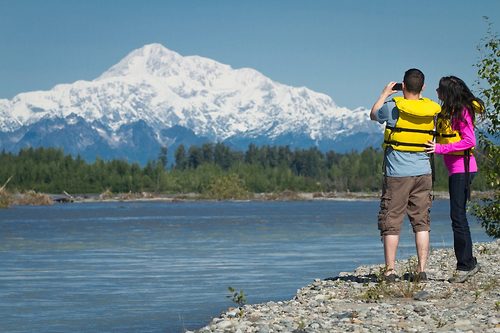 Booking your cruise in advance is always a good idea, but Alaska cruises are so popular that you really need to book early to get the best prices.
Ideally, if you can book your cruise at least 12 months in advance, you will likely get some of the best prices.
In fact, when Royal Caribbean announces new Alaska itineraries is the best time to book. Royal Caribbean almost always announces new Alaska cruises in late November for the season to come in two years. 
If you want to book a balcony or suite, then booking early becomes even more important. Since so many people value a private balcony on Alaska cruises, demand for these categories is even higher than on Caribbean or European itineraries.
Which ship to pick for an Alaska cruise?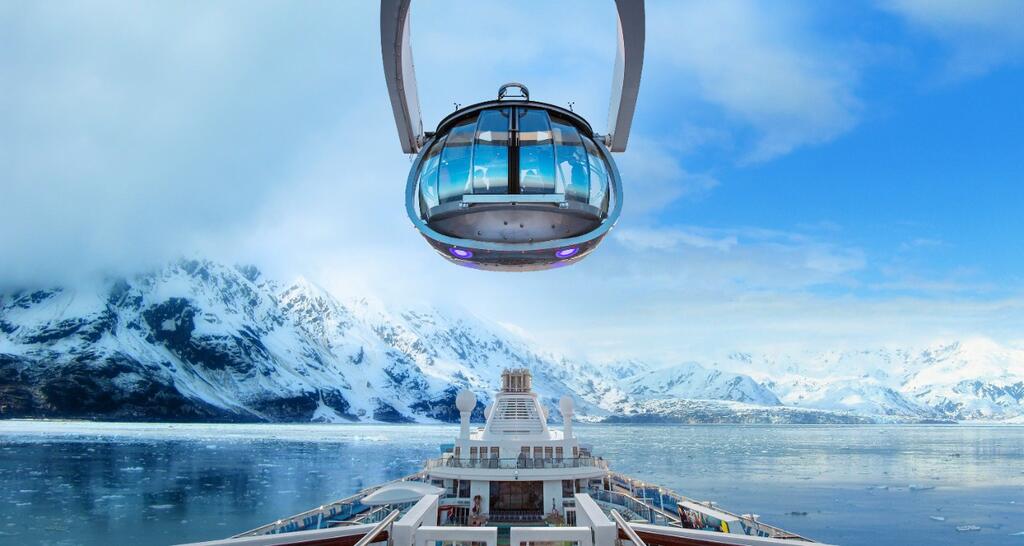 Royal Caribbean offers cruises on four beautiful ships in 2022: Ovation of the Seas, Quantum of the Seas, Radiance of the Seas & Serenade of the Seas.  Each of these ships will take to the Last Frontier, and offer great onboard amenities and activities.
Like any cruise ship, there may be a better choice for your family depending on what you are looking to do and experience as part of your vacation.
Read more: Comparing the Royal Caribbean ships sailing in Alaska 2022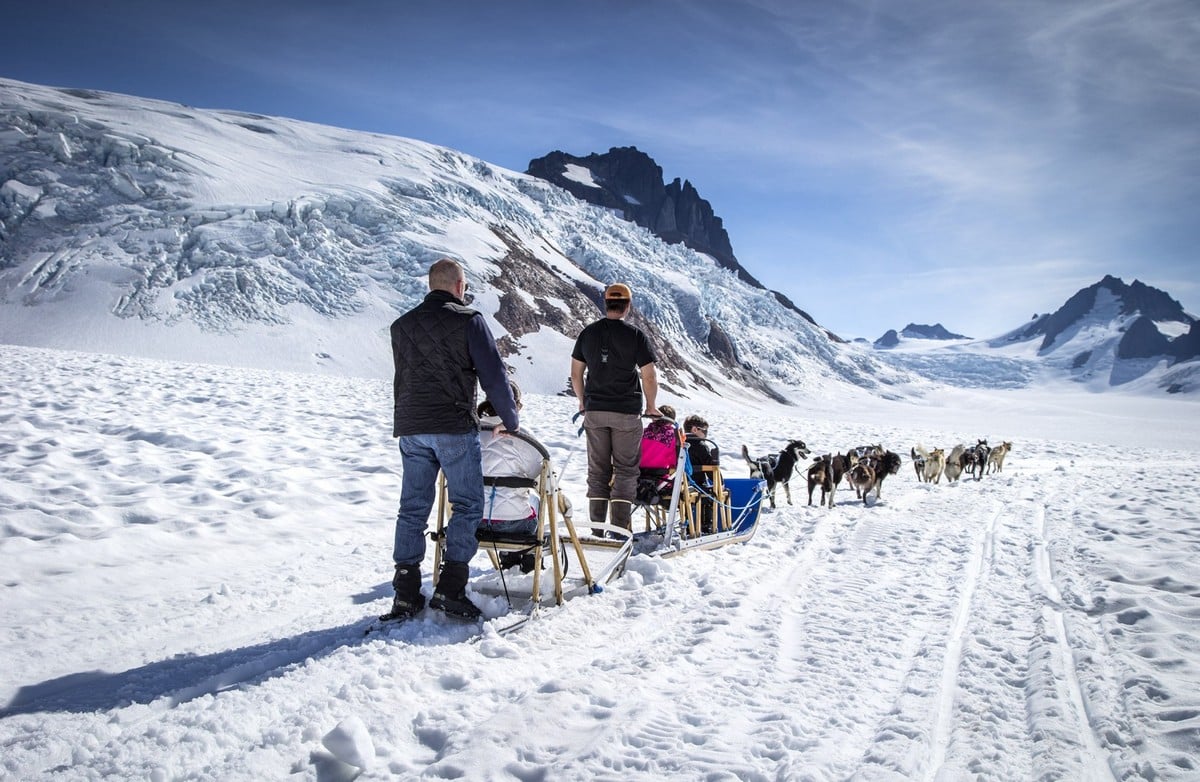 Most people going on an Alaska cruise are most interested in the destinations, with the ship choice a secondary consideration. Given the long hours spent in port, having a ton of activities or whizz-bang features may not be as important.
However, families with kids are going to always appreciate having more options available to them, especially on sea days.
Here are some recommendations depending on what's most important to you.
Families with kids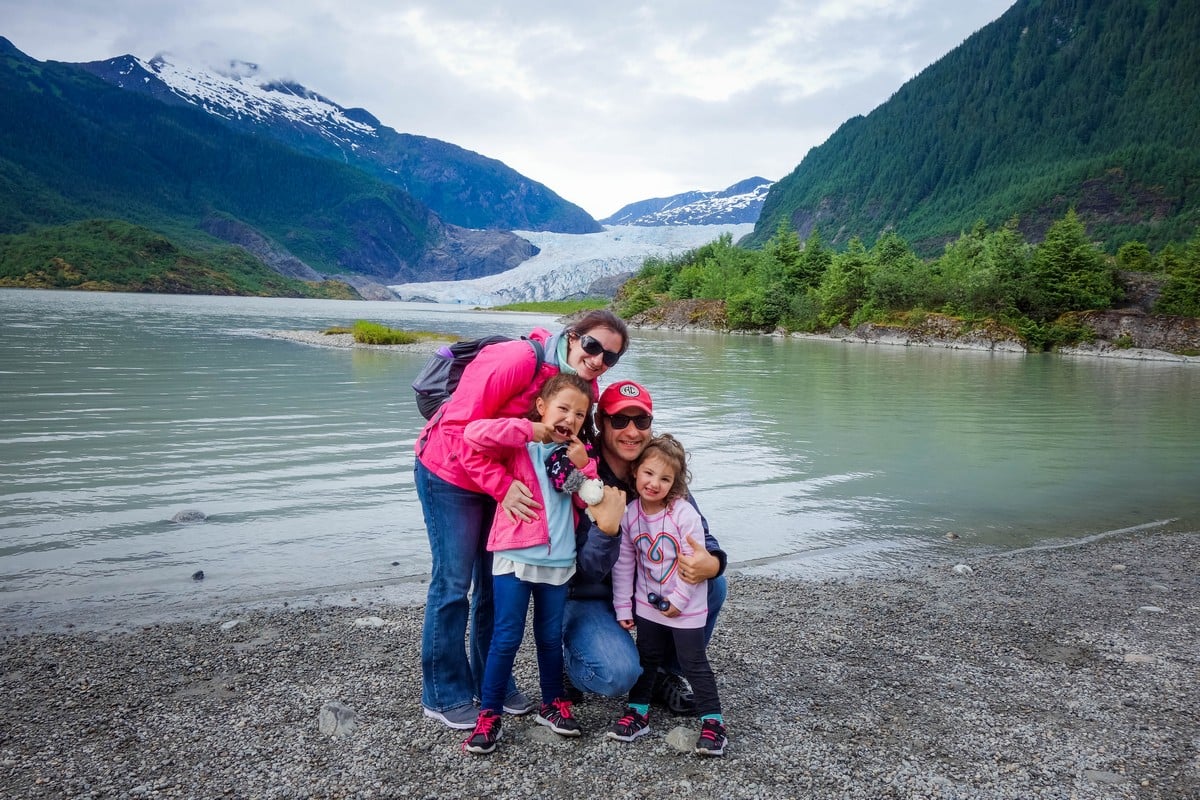 If you have kids (16 and under), a Quantum Class ship would be a great fit because of all the amenities onboard.
There is no shortage of things to do on Ovation of the Seas or Quantum of the Seas, and that means no compromise when it comes to keeping the kids entertained onboard.
When you're not exploring Alaska, there is a FlowRider surf simulator, and all the fun activities in the indoor SeaPlex, such as bumper cars, flying trapeze, roller skating, and basketball.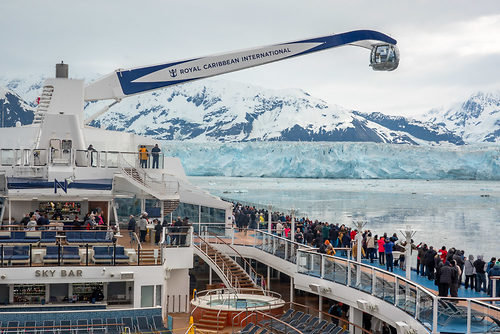 On top of that, you have many specialty restaurants onboard you can dine at, including Izumi, Jamie's Italian, or Chops Grille.
In the evening, the entertainment found in the Royal Theater or Two70 will impress as well. Sleep is overrated, right?
You want to see everything Alaska has to offer
If your goal is to go on an Alaskan cruise and make the most of your time by visiting as many ports as you can, then Radiance of the Seas is the ship for you.
Because Radiance is smaller than other ships, she can fit into more ports. Moreover, Radiance does open-jaw sailings, which allow her to go deeper into Alaska than ships doing a roundtrip.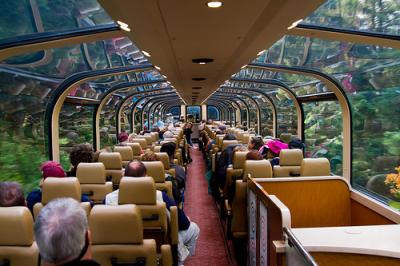 In addition to the cruise, you can extend your trip with a land tour. Known as pre- or post-sailing Cruisetours, these extended trips can range between seven and 13 nights and even 18-night options. 
Highlights of a Cruisetour include visiting state's biggest city, Anchorage, going back in time at a former gold mining boomtown, or marveling at Denali National Park.
You want to save money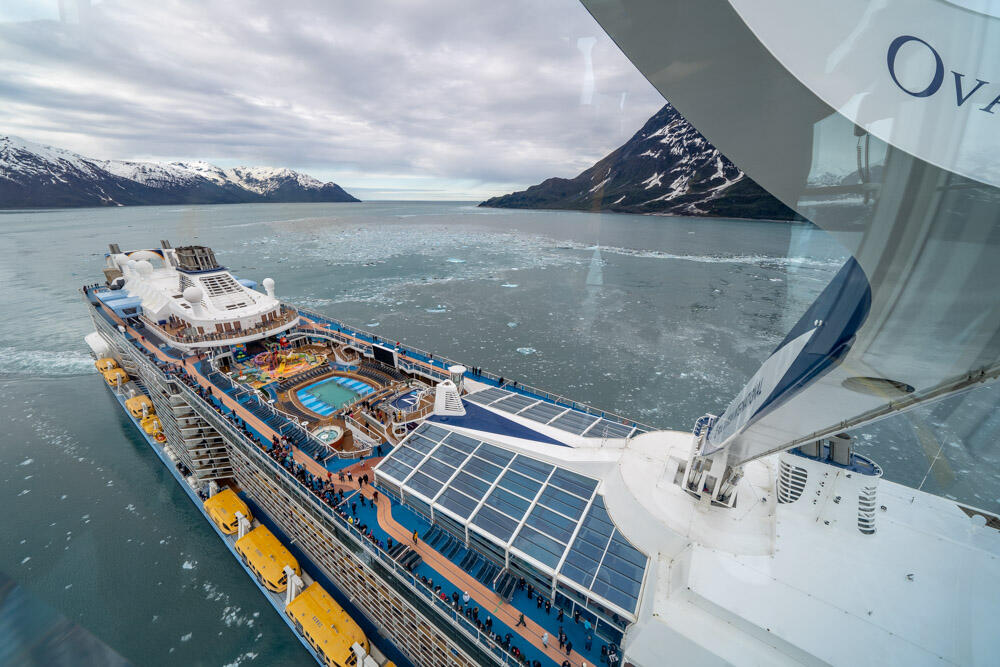 Alaska cruises aren't cheap, so every penny saved helps.  The less-expensive cruises will always be ships sailing roundtrip from Seattle.
Cruising out of Seattle means a domestic flight for Americans, along with many more non-stop choices.  Saving on airfare can single handedly bring down the overall vacation cost considerably.
Alaska Cruises To
Glaciers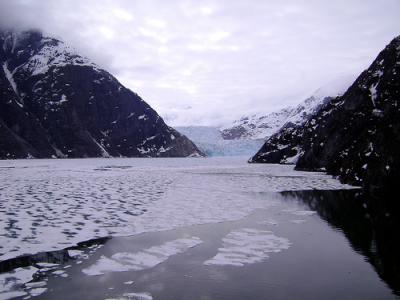 Odds are when you think about Alaska, you will think of the massive glaciers that cover much of the landscape.  These amazing natual wonders will be up close and personal as Royal Caribbean will bring you close to Hubbard Glacier, Tracy Arm Fjord and the twin Sawyer Glaciers.  Once there, you will se harbor seals, wolves, bears and other wildlife that call these areas home.  It's an amazing experience!
Denali National Park and Mt. McKinley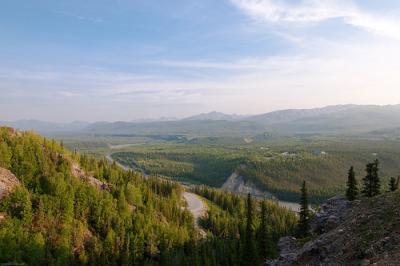 At Denali National Park and Preserve, you will come face to face with Mt. McKinley, the highest peak in North America.  No trip to Denali is complete without a park tour that offers the unique opportunity to see everything this beautiful park has to offer.  Wildlife, scenery and more are all waiting for you in Denali.
Wilderness Express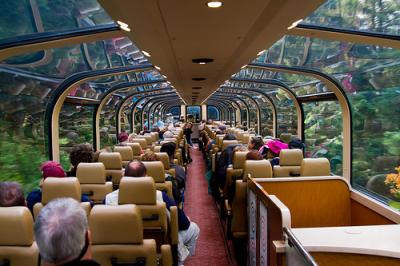 Imagine touring Alaska through a glass-domed train that takes you all over this amazing state.  The Wilderness Express offers you this scenic ride so that you may traverse the rural terrain and see parts of Alaska you never thought you would get to.  For families, it is the way to experience Alaska and has come to be a favorite.
How to pick the best Alaska cruise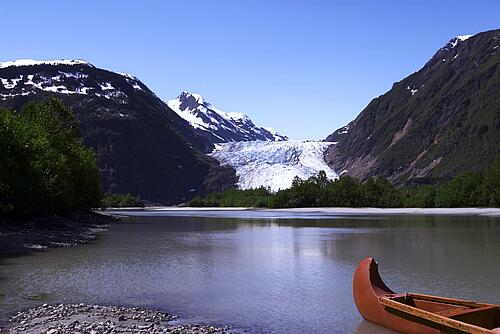 It can be daunting to pick between the various Alaska cruises out there, so how do you know which is the best Alaska cruise for you?
If you answer four basic questions, it can make booking the best cruise incredibly easier.
Pick between an open-jaw or roundtrip cruise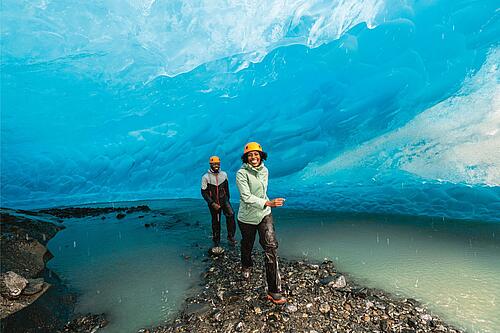 Do you have a strong opinion on if you want your Alaska cruise to begin and end in one port? Or do you want to try a sailing that ends somewhere else?
The advantage of an open-jaw cruise is you typically get to visit more ports and venture deeper into Alaska.
The drawback of an open-jaw sailing is it makes flying to or from your cruise ship more challenging. Since one leg will begin or end in Anchorage, Alaska, that means connecting flights and possibly a higher cost.
Doing a roundtrip cruise that begins and ends in the same port will be much easier logistics to get to the ship and home, but your itinerary will not be as impressive.
One trick to get around the problem with an open-jaw sailing is to book a back-to-back cruise so you start and end at the same city. Of course, this will require much more vacation time.
Pick a departure port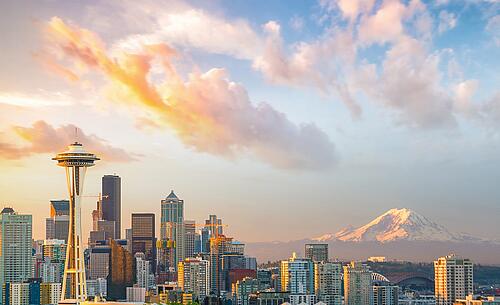 Royal Caribbean homeports its ships in one of three cities: Seattle, Vancouver, or Anchorage.
Seattle is the easiest city to get to, especially for Americans.  It is also likely cheaper in terms of airfare. But as mentioned with the roundtrip cruises earlier, you are not going to visit as many ports as other cities.
Another possible drawback of sailing from Seattle is you will have to make a stop in Canada in order to satisfy U.S. maritime law. This means one less port in Alaska.
A cruise from Vancouver means you are slightly closer to Alaska to start with the opportunity to see more of Alaska. 
However, getting to Vancouver can be a challenge in terms of price and logistics for some. As well, Americans will need to have a passport in order to sail this itinerary.
Anchorage will ensure you see the very best ports in Alaska due to its proximity to other Alaska ports, but getting to the port is not easy given the few flights available, as well as about an hour drive from the airport.
Prioritize which ports you want to see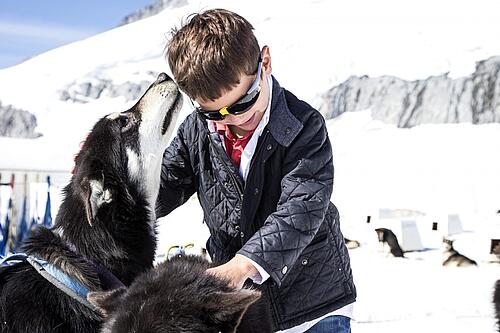 There are some amazing places you can visit on an Alaska cruise, but you likely cannot see them all on one cruise.
The key is to pick a port or two you absolutely want to visit to ensure you get there.
Each Alaska port is known for something special, and depending on if you want culture, shopping, adventure, or wildlife, you may find certain ports more appealing than others.
Read more: Best things to do on an Alaska cruise
Choose a time of year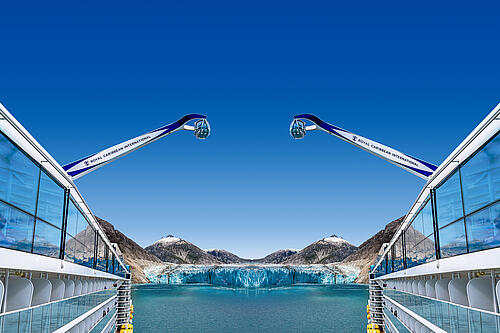 There are compelling reasons to go on an Alaska cruise during various times of the cruise season, so you'll need to figure out which week and month works best for your budget and what you want to see.
The shoulder months are definitely the cheapest months for an Alaska cruise because most others are unwilling to go that time of year. The very start and end of the season has traditionally seen the best discounts due to lower demand.
The warmer summer months will generally see higher prices due to demand, but the weather may be more favorable.
It's a good idea to look at what each month of the Alaska cruise season offers in terms of value, weather, and wildlife opportunities.
Best value: May or September
Best time for whale watching: June or July
Best time for bears, moose and other animals: August
Don't worry too much about picking a wrong month. Alaska cruises rarely disappoint.