In:
An Alaska cruise sounds like an amazing adventure, but how different is it from a Caribbean cruise?
Two of Royal Caribbean's most popular cruise destinations are the Caribbean and Alaska. Both offer the chance to set sail on an impressive ship, enjoy onboard entertainment and dining, and create memories with your fellow passengers.
Aside from those similarities, though, there are a vast array of differences between a Caribbean and Alaska cruise. From swinging on a hammock in Mexico to walking on a glacier in Juneau, here are the top differences between these two cruise regions.
The scenery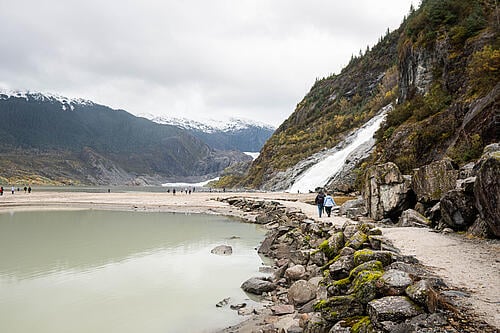 In the Caribbean, sea days usually mean a day at sea with no views around you except the open ocean. And while this is a wonderful view, time spent at sea in Alaska could not look more different.
Most of the time spent on an Alaska cruise will be within the Alaskan or Canadian Inside Passage. The Inside Passage is a stretch of ocean that runs from Puget Sound in Washington and along the British Columbia and Alaska shoreline up to Skagway.
The Inside Passage offers unbeatable views of mountains, glaciers, and wildlife as you sail through awe-inspiring fjords. If you're lucky, you may even spot whales swimming near the ship and, as fall approaches, the northern lights peeking out from the sky.
Cruise Tours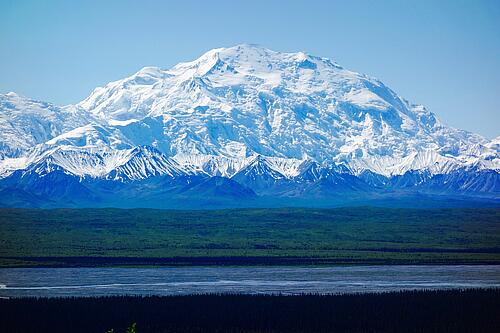 A unique aspect of Royal Caribbean's Alaska cruises is the possibility to book an Alaska Cruise Tour. These are 3-6 night land-based tours that you can book before or after your Alaska cruise.
For example, you can book a 7-night cruise leaving Vancouver on Radiance of the Seas, visiting Ketchikan, Sitka, Juneau, Skagway, and Hubbard Glacier. The cruise will end in Seward, Alaska, where you will begin a 3-night tour on land visiting Seward, Talkeetna, and Denali, Alaska.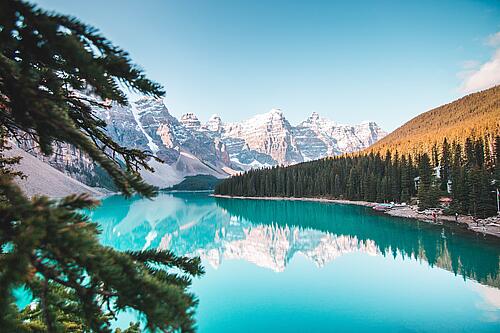 You can also do a land tour after a round-trip Alaska cruise. As an example, you can book a 7-night roundtrip cruise from Vancouver on Serenade of the Seas. The cruise will visit Sitka, Juneau, Skagway, Haines, and Tracy Arm Fjord. After the cruise, you will begin the "Mountain Resort Experience Cruisetour" which visits destinations in Canada including Calgary, Jasper, and Banff.
Booking an Alaska Cruise Tour gives you the opportunity to explore Alaska or Canada beyond the Inside Passage and see some of the region's most magnificent and famous sites. Just like a cruise, the price includes lodging, transportation, and sightseeing. Air transportation, shore excursions, and meals ashore are not included unless otherwise noted.
Planning a port day is more important in Alaska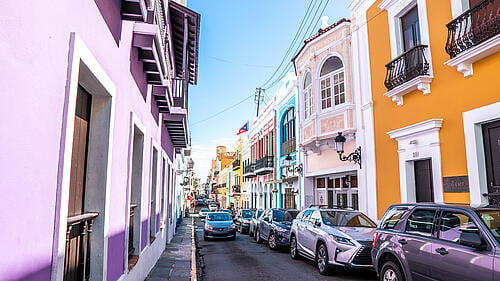 On a Caribbean cruise, the ports you visit are often a second thought compared to the ship you choose. Planning your time in port may simply mean choosing from a list of beaches where you can spend the day or strolling around the cobblestone streets of Puerto Rico.
You aren't visiting Alaska just to spend the day sitting in a pool chair, though. Ports in Alaska require more planning. It's important to research shore excursions and things to do in your port of call to ensure you don't miss out on anything you are interested in.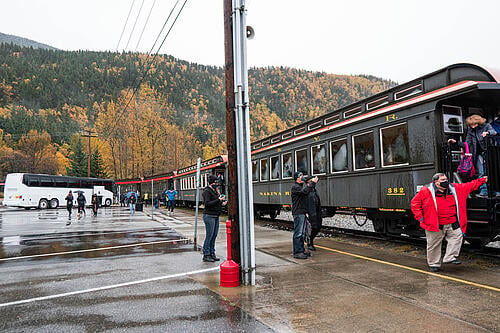 Whale watching excursions, glacier visits, and historical train rides are just some of the unique shore excursion opportunities waiting for you in Alaska.
Shore excursions may be slightly more expensive in Alaska than what you are used to in the Caribbean. And while there are more expensive excursions, such as helicopter tours over Mendenhall Glacier, you will be able to find more budget friendly options too.
The food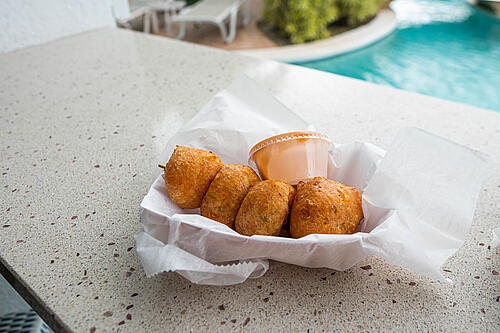 Discovering new cuisines is an integral part of exploring a new place. Whether cruising to the Caribbean or Alaska, you will have the chance to taste new foods and drinks local to the area.
Caribbean food means fresh, tropical flavors. Spending the day in Puerto Rico? Order the original piña colada in old San Juan. Going to the Bahamas? Be sure to taste authentic conch fritters from a fish fry. Hoping for something healthy? Enjoy a fresh mango pineapple smoothie in St. Maarten.
Just like in the Caribbean, the food on an Alaska cruise will give you a look into the region's history and cultural influences. One of the most popular foods to try in Alaska is freshly caught seafood. There are seafood restaurants available in every Alaska port, and Royal Caribbean even offers excursions that visit an outdoor salmon bake!
Other than seafood, you may want to taste Russian-influenced cuisine throughout Alaska or warm up with traditional Alaska fry bread and a hot chocolate.
Regardless of whether you are cruising to the Caribbean or Alaska, you are definitely going to enjoy some delightful meals.
The weather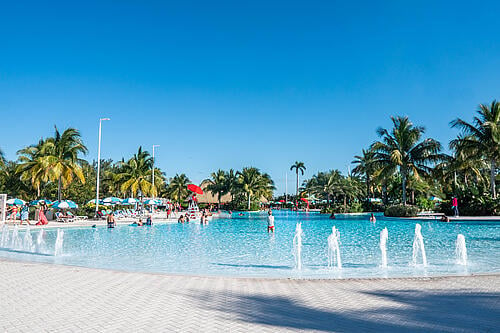 Taking weather into consideration is much more important on an Alaska cruise compared to in the Caribbean. 
You will almost always encounter warm weather in the Caribbean. While the winter months may be a bit cooler and the summer months warmer, the weather mostly remains comfortable. Weather forecasts may show rain, but this usually means brief afternoon showers. And while the fall may be peak hurricane season, Royal Caribbean will change itineraries to avoid getting in the path of a potential storm.
Whereas weather in the Caribbean can be more predictable and comfortable year-round, weather on an Alaska cruise is always changing. The Alaska cruise season runs from May - September, and each month brings different weather conditions.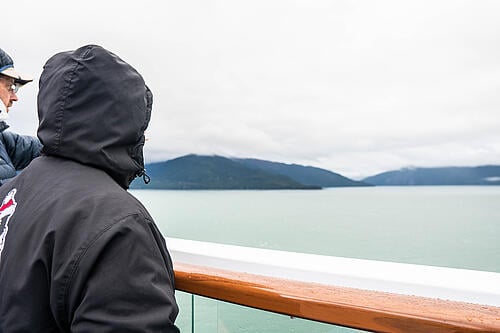 Early May and September, being the shoulder seasons, can see more unpredictable weather. June, July, and August are the busiest months to cruise to Alaska and will see the warmest temperatures. Late May and the beginning of June tend to have some of the best weather in the region during the year.
Regardless of the month you sail to Alaska, be prepared for the weather to change several times throughout the day. You may find yourself shivering in the morning and exploring a port with a t-shirt on in the afternoon!
Packing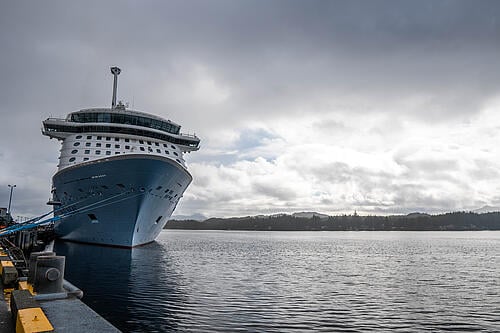 Packing for a Caribbean cruise is relatively easy and means shorts, t-shirts, swimsuits, and a sweater or jacket if it gets chilly at night. Packing for an Alaska cruise could not be more different!
Choosing what to pack on an Alaska cruise can seem daunting. Whichever month you sail, though, layers are key to staying comfortable.
Our top recommendation for what to wear on an Alaska cruise is to pack the following:
Base layer (lightweight t-shirts, long sleeve shirts, leggings)
Warm layer (sweatshirt, hoodie, sweater, cardigan, jeans, etc.)
Waterproof layer (rain jacket, rain pants)
Beanie or other warm hat
Water-resistant shoes or boots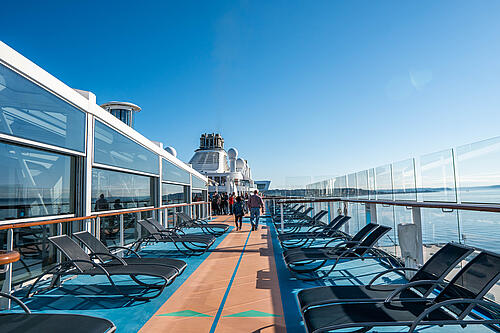 Don't make the mistake of only packing cold-weather clothes, though. You may find that a t-shirt is all you need during the day in the peak of summer or that it is warm enough to swim in the outdoor pools once you get closer to Seattle or Vancouver.
In addition, don't make the mistake of packing way too many clothes for Alaska. Because it isn't as hot and humid in Alaska compared to the Caribbean, your clothes may stay cleaner longer and you will be able to wear nearly the same outfit each day in port.
Another important packing tip is to bring a waterproof or water-resistant daypack with you in port. Whether you are walking around town or on a whale watching tour, it's important to be able to keep your valuables dry in case of sudden rain.
Relaxation onboard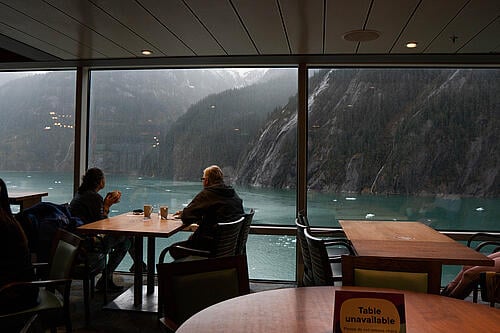 A Caribbean cruise is often a big party. Live reggae is played by the pool band as guests go down the waterslides, order a drink at The Lime & Coconut, and participate in pool activities such as the belly flopping contest.
And while a cruise to Alaska has its fair share of partying, the atmosphere of an Alaska cruise is a little more relaxed. You will often find passengers sitting quietly near windows or on the upper decks looking out at Alaska's astonishing scenery. Instead of a morning at the pool, you may wish to attend trivia at Schooner Bar, listen to jazz at Two70, or just read a book on your balcony.
It can be hard to not want to spend the day doing nothing but relaxing and enjoying the views around you on an Alaska cruise.
Planning an Alaska cruise? Check out these articles: