In:
An Alaska cruise will take you to some of the most beautiful scenery in the world.  It is filled with breathtaking vistas, new discoveries, and trails to awe-inspiring views.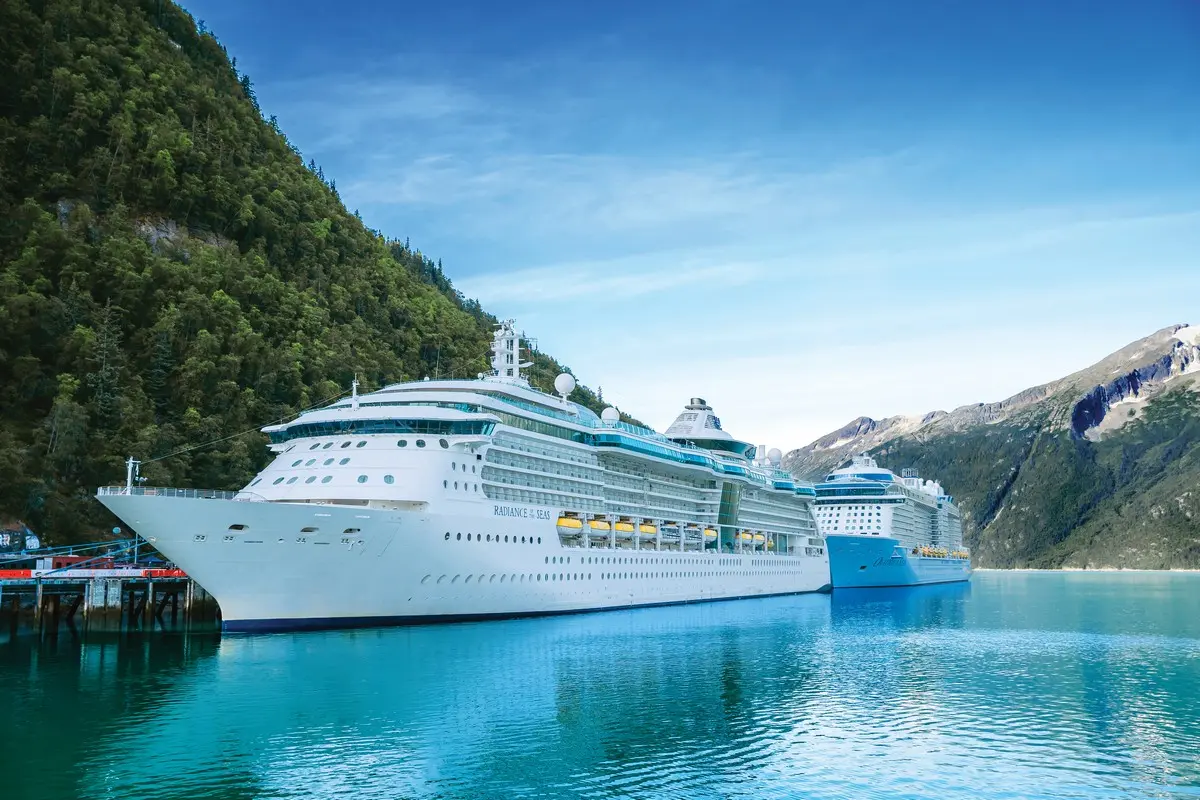 The Last Frontier is known for glaciers, wildlife spotting, and the Northern Lights. With so much to see and do, packing for this kind of a bucket list adventure is no easy task.
There are a few important things to know about what to pack for an Alaskan cruise, so here are the basics.
This post contains affiliate links, however, all opinions expressed are exclusively are my own. As an Amazon Associate I earn from qualifying purchases.
Layers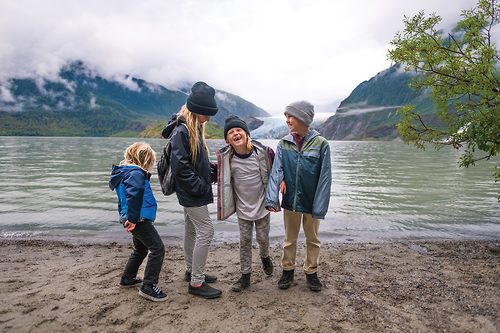 If there is one mantra about Alaska that is absolutely true, it is the idea of "layering".
Essentially, the weather changes a lot during the day in Alaska.  It may start out cold and rainy, then the sun comes out and warms things up, followed by a breezy afternoon and perhaps rain again.
Cruise experts will tell you want to have three basic layers while in Alaska:
Base layer: t-shirt and jeans
Warm layer: Fleece or down jacket/sweater
Waterproof layer: Thin waterproof jacket suitable for when it rains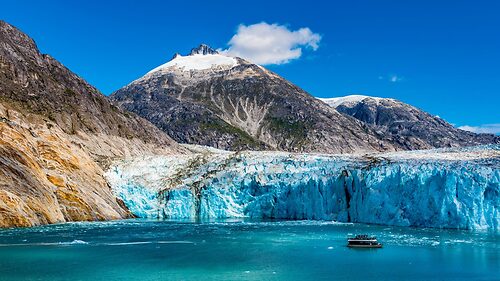 The idea is you can take off or put back on any of these layers at any given time. 
Base Layer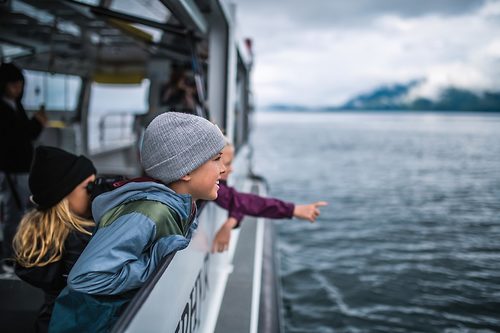 The base layer is suitable for when you are on the cruise ship, or when the sun is shining while outdoors.  This is essentially the kind of clothing you would wear in the early spring or fall back at home, where it is warm, but not hot, outside.
You should plan to pack primarily t-shirts or other casual mostly warm weather shirts as your base layer. Plan on having one for every day.
Warm layer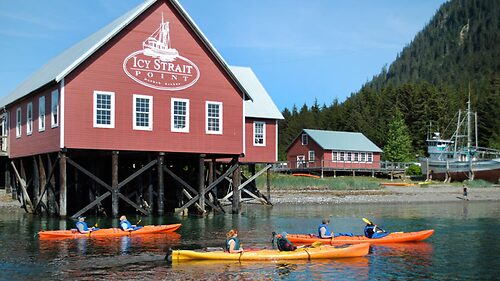 This is the layer you put on when temperatures start to go down and it gets chilly.  
It seems like most people opt for fleece jackets or pullovers from brands such as North Face or Columbia.  Brands aside, you want something that will keep you warm without resorting to something too "poofy".  Parka jackets, need not apply.
I invested in a quality fleece jacket, and also packed one or two hoodies that I can swap out interchangeably. You do not need one for each day, but should have a back up option or two just in case.
Waterproof layer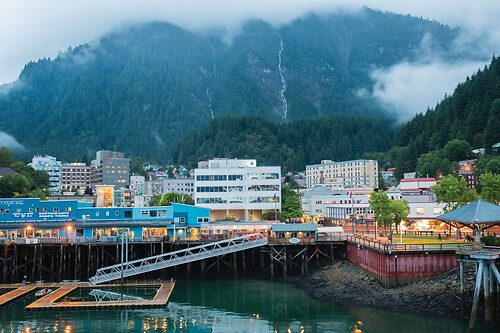 This is what you put on when it rains.  Rain in Alaska varies, and is often misty and light, but definitely occurs off and on sporadically.
Just like the warm layer, you do not want something bulky, because more than likely you will be carrying around this layer with you just in case it rains. 
A windproof rain jacket is a solid bet. Be sure to get one that is lightweight.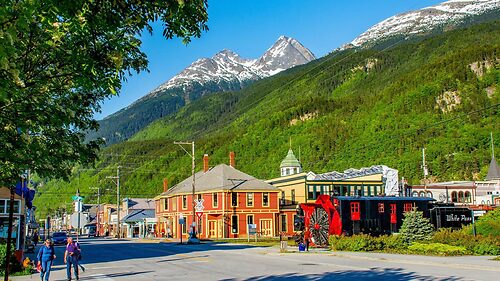 A popular choice are three-in-one jackets that have the warm layer and waterproof layer bundled together, and can be taken off as needed. 
Regardless of what rain jacket you opt for, you want to make sure it is light enough to put in a backpack to carry around without being a nuisance.
Shoes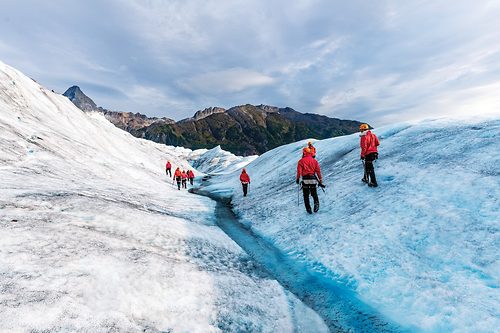 There is a lot of advice when it comes to the proper footwear in Alaska, and I believe the proper footwear depends on what you plan to do on your shore excursions.
At the very minimum, you need sneakers or other closed toed shoes suitable for walking and perhaps light hiking (as in going up a paved trail).
If you plan on doing real hiking, where you will be going into the brush and going off-road, then water-resistant shoes/hiking boots are the way to go.  Unless you are the Bear Grylls type, hiking boots are likely overkill, and waterproof hiking shoes are a more practical bet.
Binoculars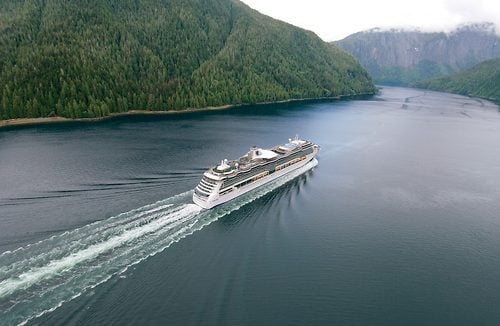 Something you would (likely) never pack in the Caribbean are binoculars, and there is definitely good reason to bring one.
Whether on sea or land, you will be surrounded by beautiful landscapes filled with wildlife spotting opportunities. Binoculars with a great ability to zoom is what you want, and quality is important here.  
I will caution that you do not need to get binoculars, and should not spend a great deal of money in a pair that you may never use again. Ideally, borrow one from someone else, or perhaps look for a sale.  But if the price is too high, this is one area I think can be left off.
Clothing accessories to keep you warm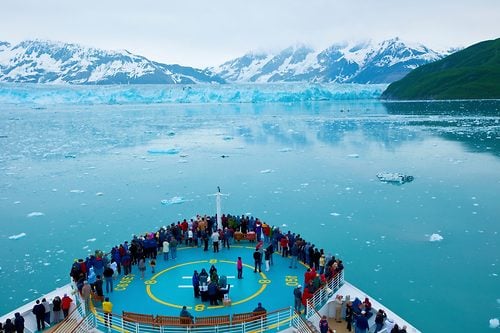 In addition to the layering advice earlier, you may want to pack other items to keep you warm(er).  These are items that help with keeping your extremities warm, including:
Backpack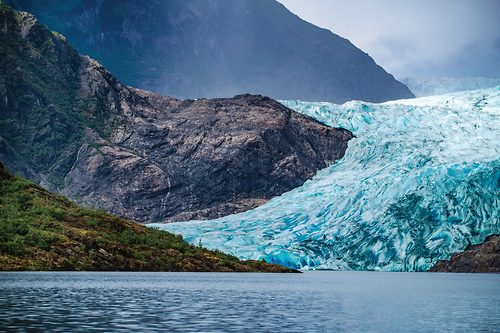 You want to bring a high quality and durable backpack for your time on shore in Alaska. 
Your backpack will need to carry your personal documents, water bottle, rain jacket (if not wearing it), warm layer (if not wearing it), snacks, sunscreen, bug spray and more.
Ideally, you will want a water resistant backpack in case it rains all day.
Alternatively, some people prefer a lightweight, water-resistant crossbody bag. Regardless, you will need a means of carrying your supplies.
Bathing suit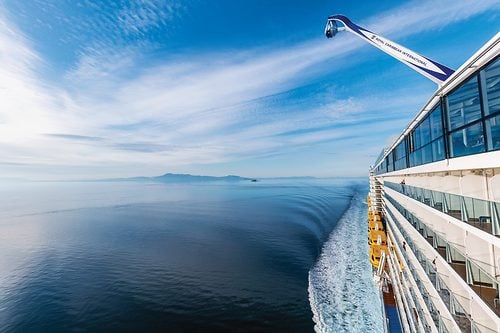 Yes, seriously.
While it may not seem like you will swim, your Royal Caribbean ship still has a hot tub and you would be surprised how many people end up going for a swim.
Odds are you already own a bathing suit, so throw it in your bag just in case you find the desire to go.
Sunscreen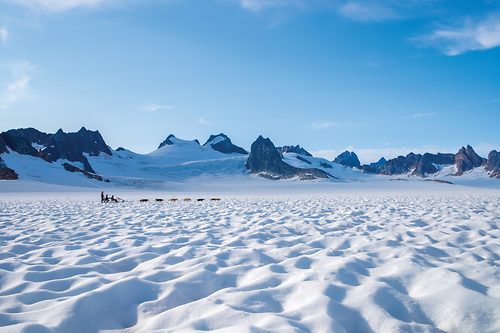 Yes, seriously. The reflection of the sun off snow or ice on a glacier is a recipe for getting sunburnt easily.
This is especially true on faces, so pack some to avoid paying ridiculous prices for it in Alaska or on your ship.  
Camera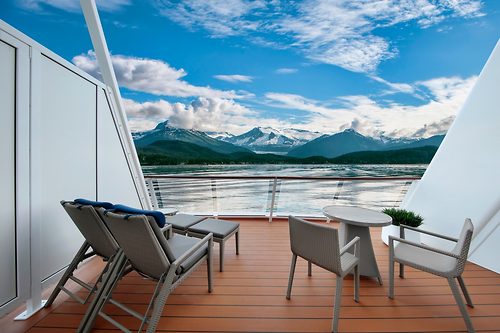 If you have been wanting to upgrade your camera for a while, a cruise to Alaska is the perfect excuse.
Not only do you want a high-pixel camera that can take the kind of photos you would want to humble brag about on Facebook, you are going to want a a good zoom lens to go with it.
Be sure to also invest in plenty of memory cards to ensure you never run out of space for photos. Quite often, you will be snapping photos in rapid succession in hopes one of them came out well.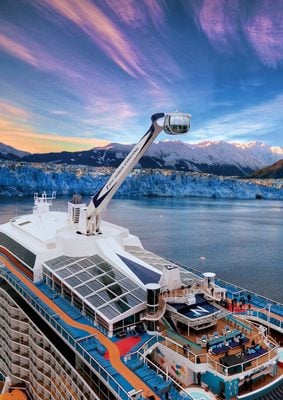 A DSLR camera is not for everyone, so if you prefer something more compact, consider a higher-end point-and-shoot camera.  I really like the Sony RX series of cameras for this purpose.
If you are going to rely on your phone, you can purchase phone lens attachments to enhance your photo taking capability.  
Insect repellent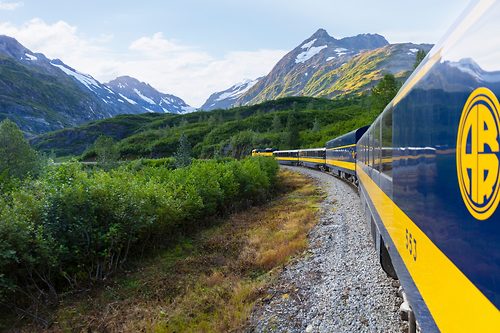 Mosquitoes in Alaska have a nasty reputation (where don't mosquitos have a bad reputation?), especially in the summer months.
Be sure to pack insect repellent and apply liberally to avoid becoming a walking Windjammer for the official state bird of New Jersey.