In:
When going on a Royal Caribbean cruise to Alaska, there are lot of things that can save you time and money, or improve the quality of your vacation.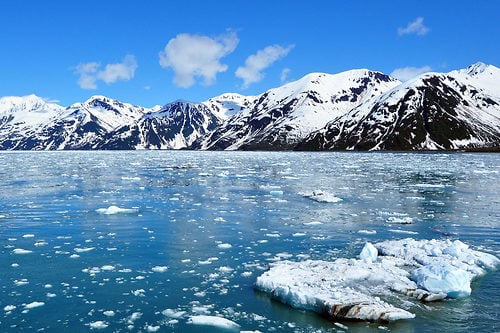 Here are 16 random tips based upon our readers' experiences in taking cruises to Alaska. Some of them are simple and easy to understand tips. Other tips require a bit more effort, but will make your cruise more enjoyable.  
Not all of these tips may be applicable to everyone, but there should be a few "nuggets of information" that everyone can use.  Whether you are a first time planner or a weathered veteran, there are tips for you here.
With these tips in hand, you can get the most out of your Royal Caribbean vacation.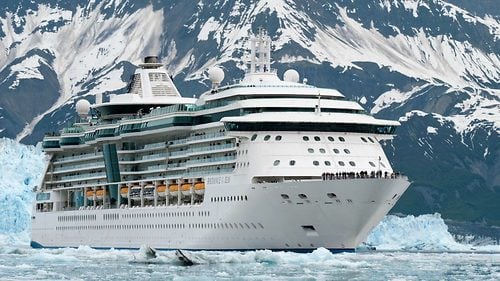 Make sure to also read the additional reader tips in the comments, as some of you readers have some great tips of your own that are really helpful. If you have some good tips, be sure to add them there, too. The more, the merrier!
Plan early!
Even if you are "just considering options", book a reservation as early as possible to get the best price. Alaska is definitely a destination where rates tend to increase the closer you get to sail date. 
Cheapest time to cruise to Alaska
For best value, consider shoulder season sailing (May or September). There are fewer children on board in May and September due to school.
Shoulder seasons can also be less-expensive.  It has also been reported that in September at the end of season, port shops have fantastic "everything must go" sales.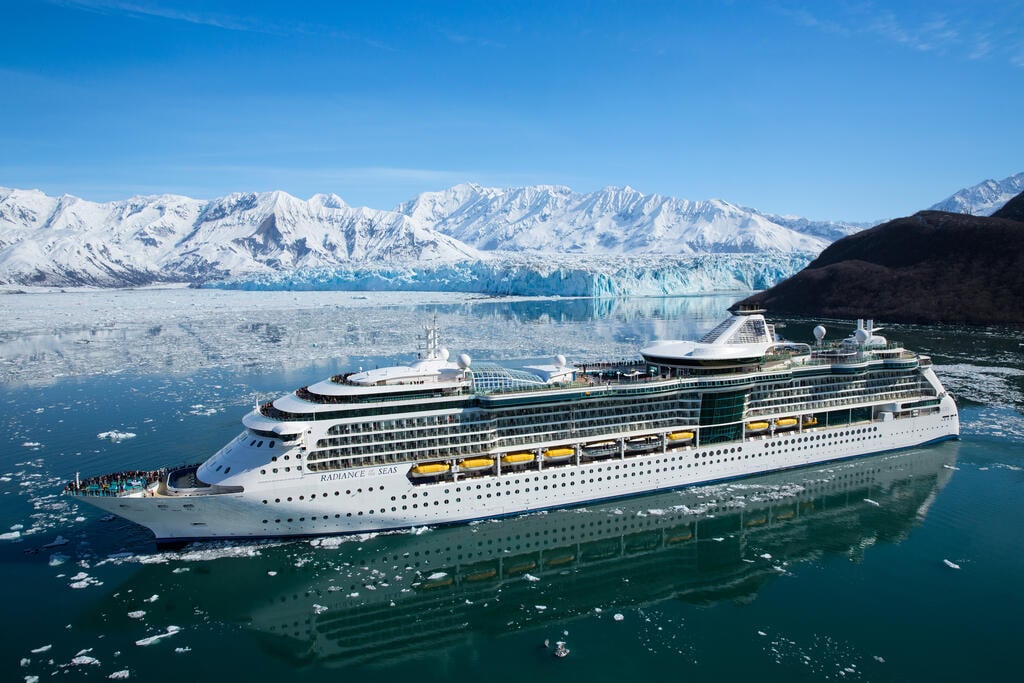 Don't overlook the Radiance Class
There are options for ship classes when sailing Alaska. Radiance-class was built for Alaskan type cruising with onboard viewing opportunities from everywhere, which in Alaska is important when you hear someone yell "whale" because you will want to see it too!
If you select Radiance, generally this will mean choosing either a north bound or south bound 7-night journey. 
Look at airfare before booking a cruise
If you choose a north bound or south bound sailing, you will be arriving at one port and departing from another, so when booking airfare, be sure to compare pricing for "open leg" versus two "1- ways"; we sometimes find it cheaper to actually book two independent 1-way tickets.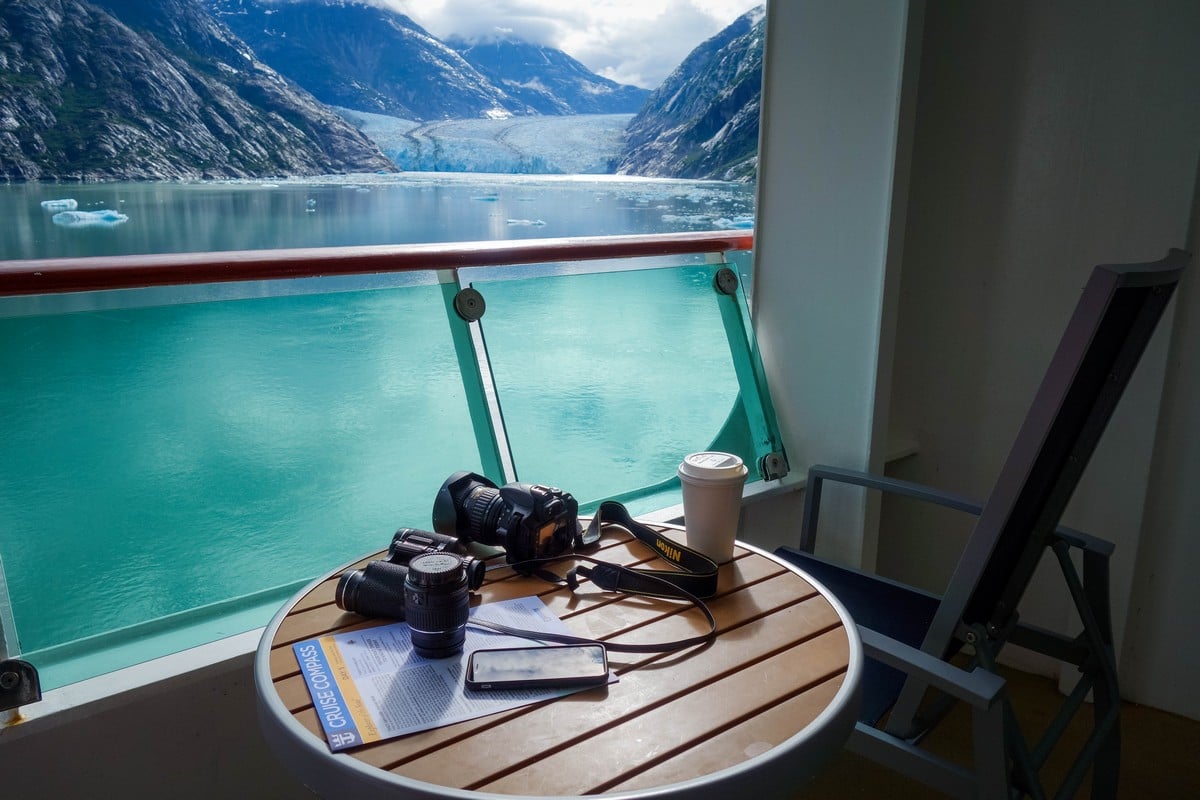 Balcony rooms are the way to go
Go Balcony! In Alaska, you can actually sit on the balcony and see everything! – or at least look out while waking up in the morning or changing.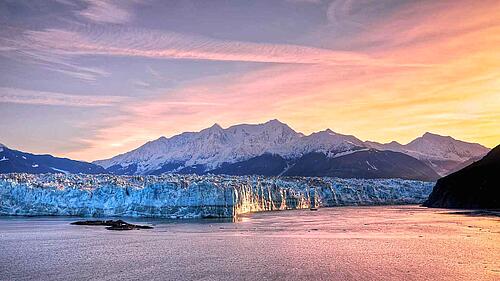 Look for an aft balcony room
Speaking of balconies, if you book early enough, grab one of the huge aft balcony rooms at regular balcony prices!
The balconies on the aft of Radiance class are 4 to 5 times the size of side facing balconies; more than enough room for two lounge chairs, and two regular chairs and a small table.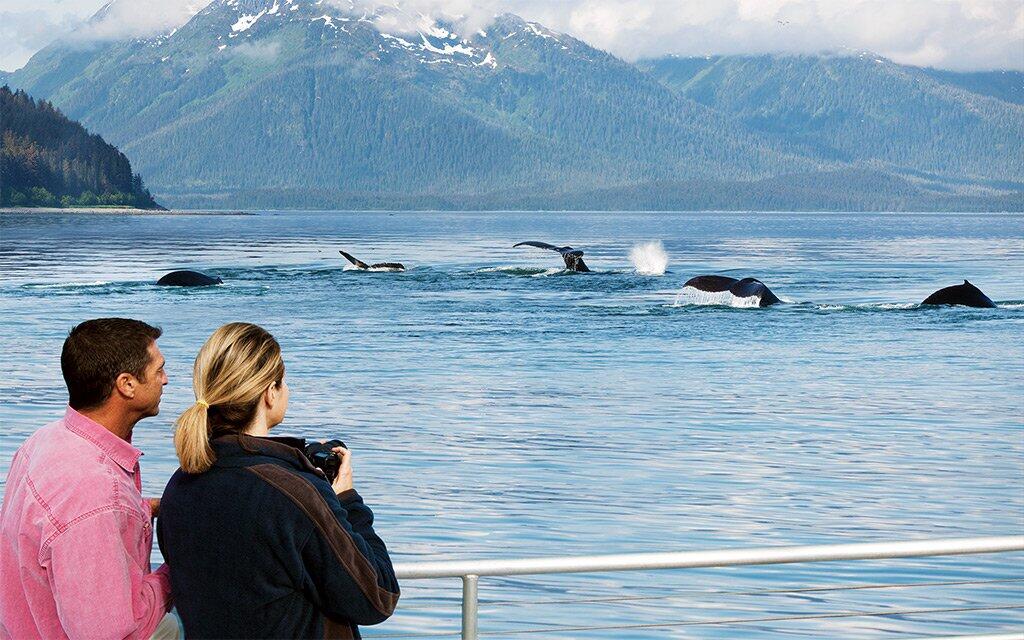 Keep an eye on the ocean at all times
Always be looking at the water when on board. You may see whales, dolphins, seals, otters, and other sea life right from your cruise ship!
Near shorelines, you will often see bald eagles and maybe even a bear at water's edge. Think of it like a kind of "free" excursion.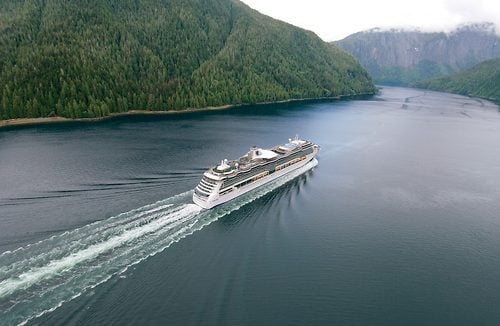 Don't rely on the weather forecasts
Weather forecasts don't always match reality. Be prepared for changing weather daily. Be prepared with varying clothing options (i.e. wear layers). 
And when it does rain, just give it a few minutes, it generally doesn't last long. Take it all in. And remember, many excursions go rain or shine!
Speaking of excursions … excursions will likely account for a large portion of your budget – plan accordingly.  Some excursions costs hundreds of dollars per person … but this will likely be a once-in-a-life journey for many … so don't pass up anything you really want to do.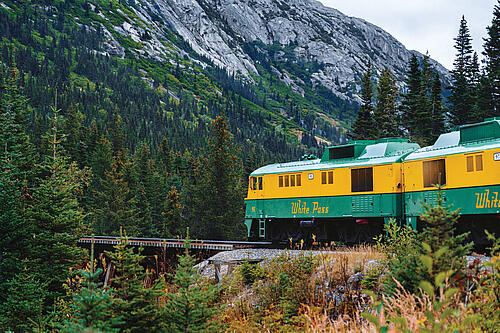 How to pick a great excursion
To save on excursions, consider third party providers.  There are many options.  And many are rated by other travelers on TripAdvisor, Cruise Critic, and elsewhere.  Use the internet for your research … it's actually part of the fun of the trip and it helps you learn more about Alaska prior to arrival!  
Check pricing with both Royal Caribbean and vendors. Over the past few years, Royal Caribbean pricing has become much more competitive and comparable with direct vendor booking and in one example this year, we found that Royal Caribbean's price was actually cheaper than direct booking with the vendor; albeit for the most expensive tours like helicopters you can still save significantly by direct booking with vendors. Be sure to read and understand cancellation policies when booking direct with vendors.
Nearly all will refund if the ship misses the port or there is an unplanned ship schedule change – but be sure to check.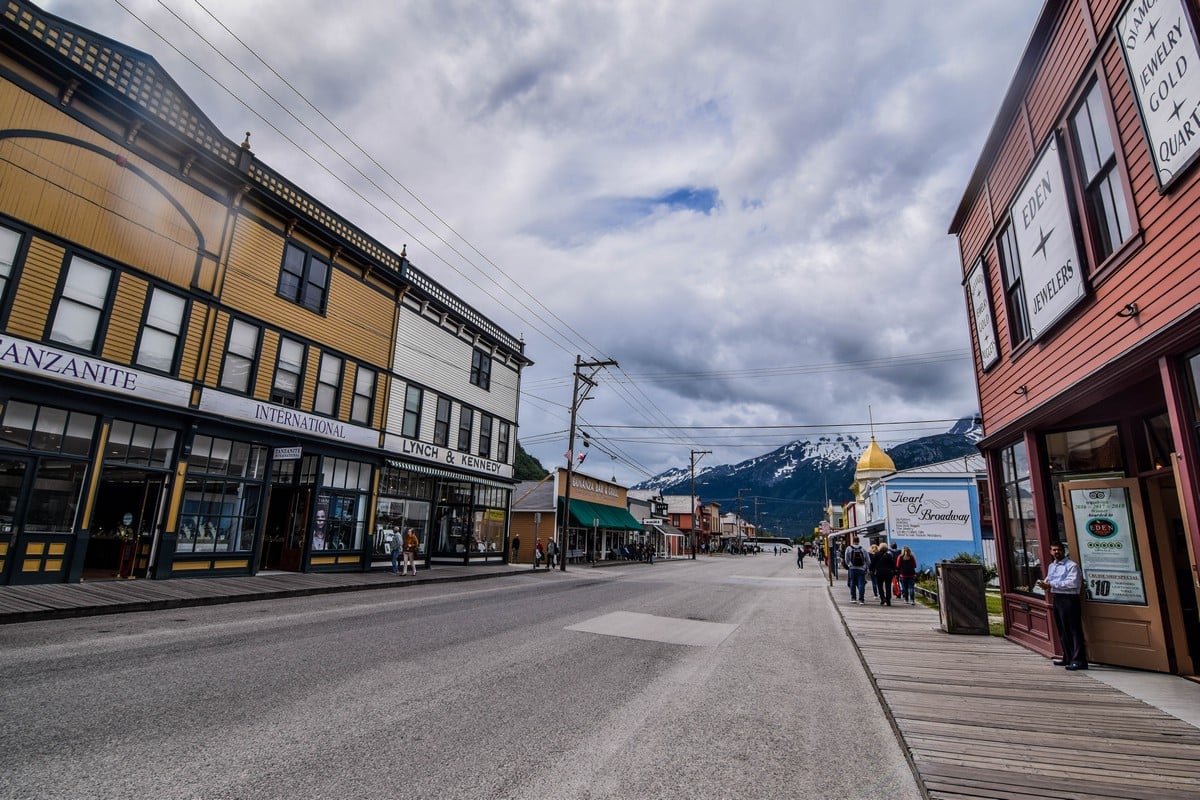 Free excursions
Check out the many hiking trails in each port town.
If you have an extra day at the Seward end of travel, check out the hand tram on Winner Creek trail in Alyeska in Girdwood, or hike to Exit Glacier near Seward.
Use the internet to search for trails in each port. Many of the trails are well traveled, nicely groomed, and clearly marked. Walking is free, and often the best sights are seen from wooded trails. This year we saw moose, bears, dear, and bald eagles.
Make transportation an excursion!
If you are planning on a Radiance of the Seas sailing, you will have to get from Seward to Anchorage for your flight.  Take the Alaskan Railroad Coastal Classic Train!
It costs only a little more than the bus ride or rental car. The Train travels a path where no other vehicles can get too. And upgrade your seat on the train to Gold Star – that will include a meal, a few drinks, more personal space, private outside viewing area, and will ensure excellent viewing from your seat with glass ceilings and glass wall all-round.
You might even want to request the first row in the first car for the very best viewing opportunities! Specific requests can be made by contacting Alaska Railroad direct.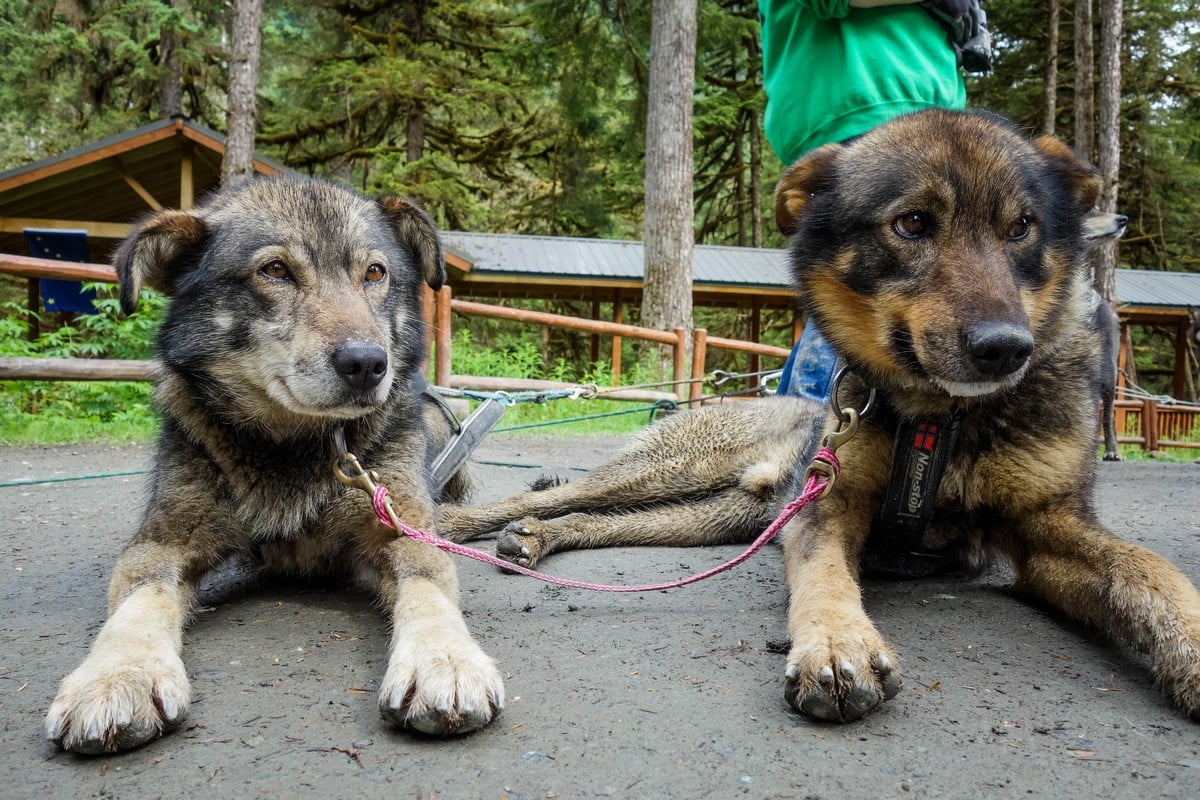 Get off the ship!
No matter the weather, get off the ship at every port – even if you don't have an excursion planned.
Sometimes the piers are a little longer in Alaska but the port towns are pretty small and easily walkable making them nice for self-guided tours. The trinket shops are pretty similar in each port, but each port will feature specialty items; Ketchikan will have more focus on totem poles, for example.
Day light is plentiful
The sun will rise early and set late. But unlike Caribbean cruises, nightlife is less significant on board an Alaskan cruise – the ship still offers many night activities, but in our experience, late night activities are not well attended.
People hit the sack earlier in Alaska, and rise much earlier than customary in the Caribbean. It's all part of the early bird and worm syndrome … port calls are typically early morning and people are up and ready for excursions at the crack of dawn, literally.
Oh, not to worry, Radiance is outfitted with blackout curtains.
Your phones work in Alaska
Americans will find cell phone service included in their coverage while in Alaska.  In fact, it tends to work quite well.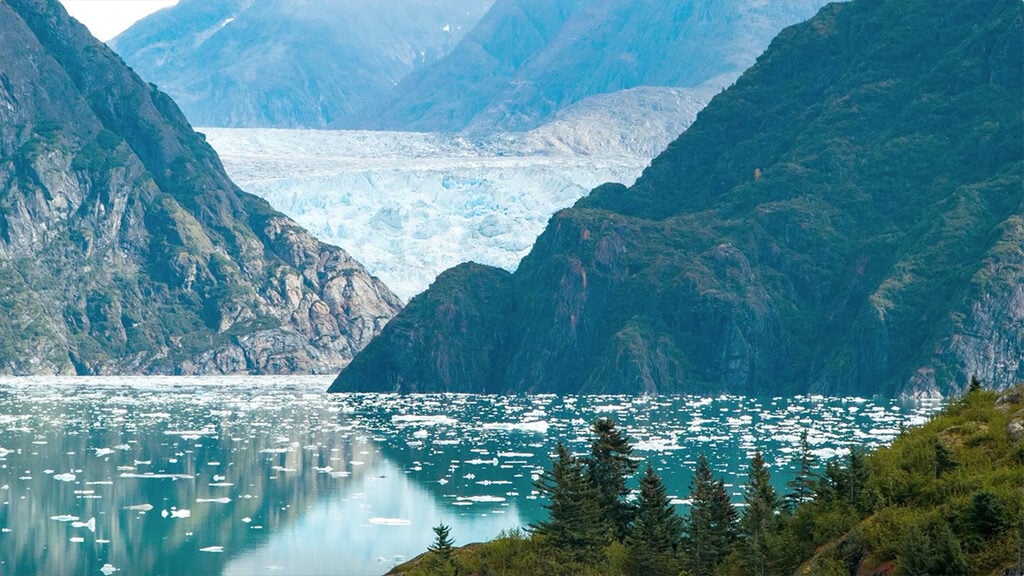 Icy Straight Point tips
In Icy Straight Point, numerous eagles, whales and sea lions can be spotted either sitting at the Duck Point Restaurant or walking along the path to the Icy Strait Point Cannery or into Hoonah.
Have fun and go with the flow! Enjoy the beauty and bounty that is Alaska! 
If you want even more great advice and tips about Alaska, listen to our two recent podcast episodes all about Royal Caribbean cruises to Alaska!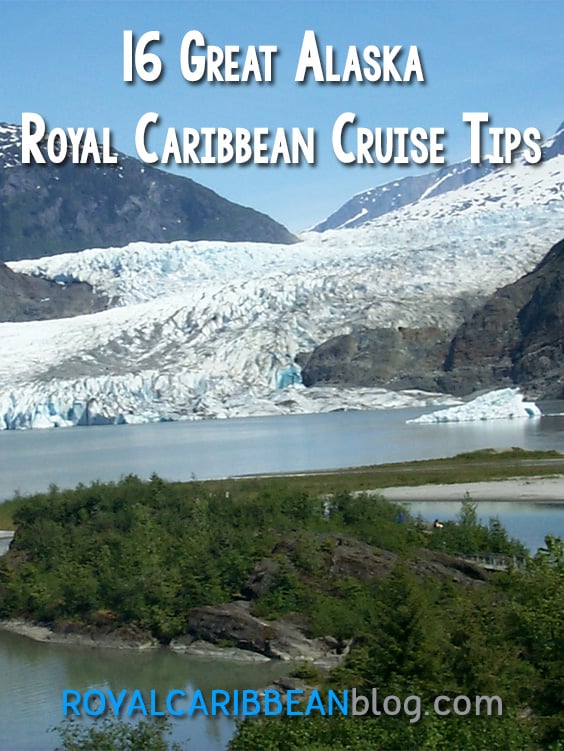 Your thoughts
If you have solid tips that are not mentioned here, please post them below! If you have any other comments or questions, please feel free to post those, too.