In:
No matter how much research and planning you do before a cruise, there are bound to be a few surprises.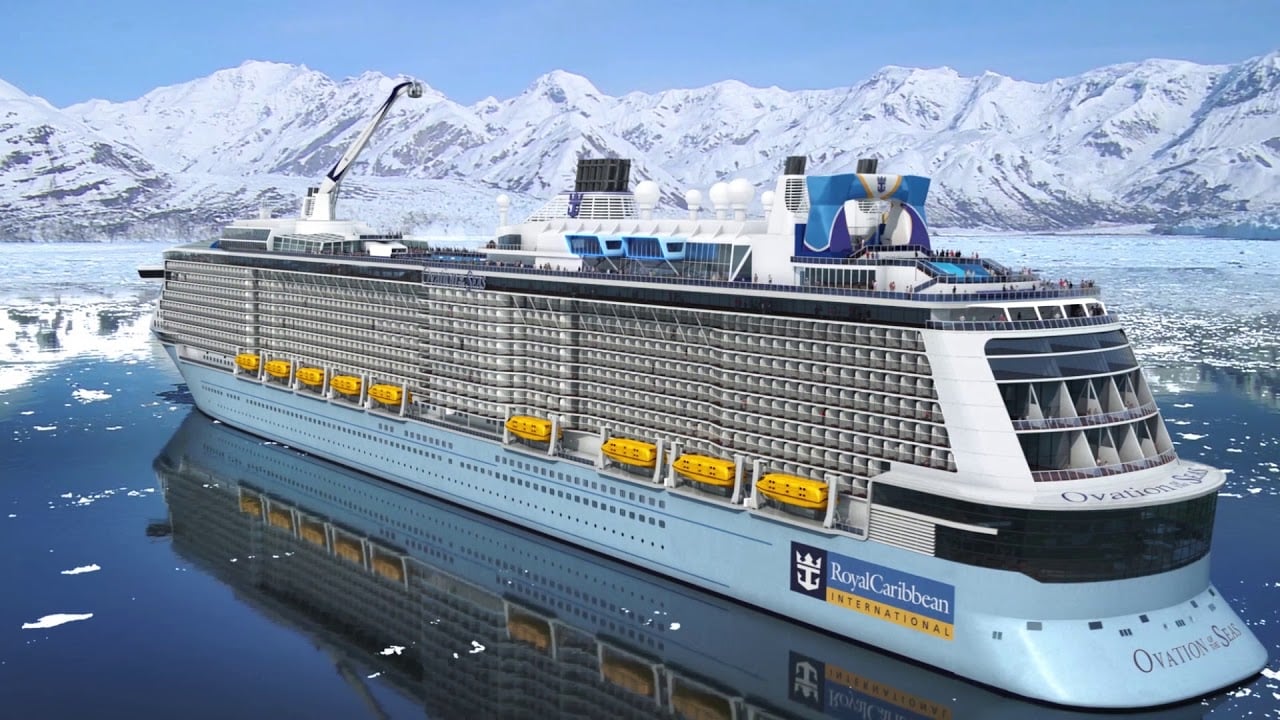 Looking back on last month's cruise to Alaska on Ovation of the Seas, there were several things I think I did right, but also several mistakes I made along the way.
From packing for Alaska's unpredictable weather to rushing to make my flight home, here are a few takeaways and lessons learned from my sailing.
What I did right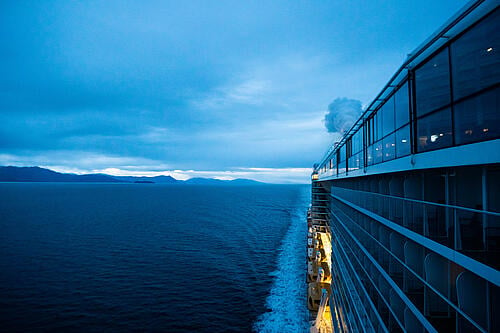 Planning what to do in port in advance
A cruise to Alaska is less about lounging on a beach with a cocktail in hand and more about experiencing the nature and sights that each Alaskan port has to offer.
Do you want to book a whale watching tour? Go on the White Pass & Yukon Railway? Explore Mendenhall Glacier? Doing a little research on each port before arriving can make your time in port go much smoother. Not only that, but many popular excursions run the chance of selling out. Planning early ensures you can book an excursion when it is still available (and often at the best price).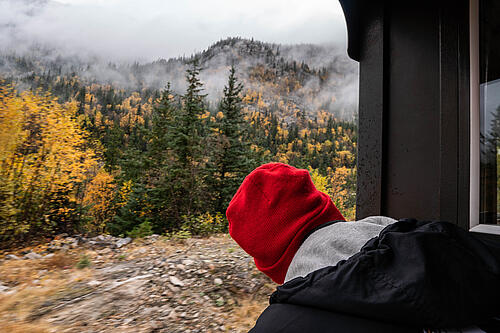 Planning in advance doesn't just have to mean booking an excursion directly through Royal Caribbean, either. You can research local tour operators and transportation, too, as well as restaurants, bars, shopping, museums, and hikes you may want to check out.
While I don't recommend planning a day in port on a super strict schedule, it can be helpful to know the basics of what there is to do in each location before arriving.
Bringing binoculars
Binoculars may not be an object you use very often at home, but they come in handy on an Alaskan cruise.
Throughout my sailing, I was happy I brought binoculars with me. Alaska's scenery is stunning in every direction. Binoculars allowed me to feel closer to the state's gargantuan nature.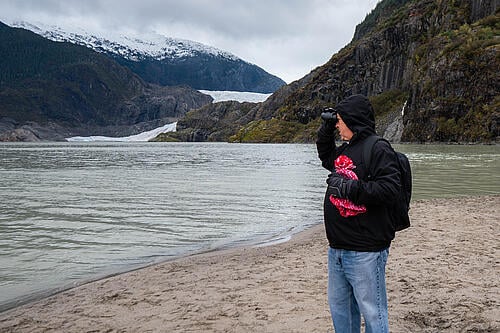 While sailing through Alaska's inside passage on the way to Endicott Arm & Dawes Glacier, I used my binoculars to look for eagles in the trees and watch waterfalls flow into the icy water.  At Mendenhall Glacier, binoculars allowed me to see the glacier "up close" even though I was standing several hundred feet away.
The basic binoculars I purchased for my Alaskan cruise ran only $30 and were worth every penny.
Being flexible
Royal Caribbean cannot, of course, control the weather. Itinerary changes and other unexpected events can happen on a cruise.
There are two ways to approach any unexpected changes: by going with the flow or by letting it negatively impact your vacation.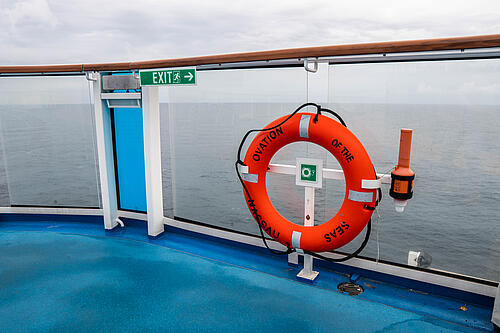 Your North Star reservation gets cancelled because of windy weather? A port changes due to high seas? Sure, it may not be the best news you've ever heard, but remember that Royal Caribbean's top priority is to keep everyone safe.
I encountered quite a few unexpected changes in Alaska, but embraced whatever new scenarios those changes brought.
When our itinerary dropped Sitka and added Ketchikan as a port, I found myself excited to explore a new place I did not know anything about. When our highly anticipated North Star experience was cancelled, we watched the scenery while enjoying a drink at the North Star Bar instead.
Being flexible is always important on a cruise, but especially in Alaska where the weather can change every five minutes!
What I did wrong:
While there are many things I did right on my Alaskan cruise, I did, of course, make a few mistakes.
Packing way too many clothes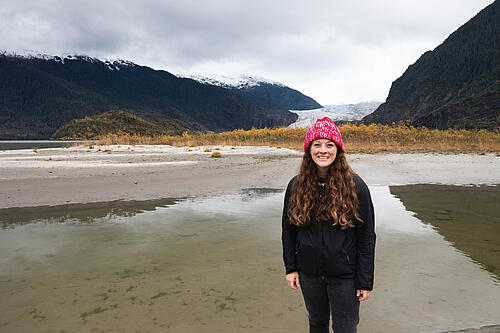 I am usually a light packer and a big fan of traveling with just a carry on, but I packed WAY too many clothes for my Alaskan cruise.
When I looked at the weather forecast for Alaska, I panicked. It showed rain nearly every day and temperatures in the 40s. I packed my rain gear and winter gear. I packed daytime clothes to wear around the ship and dinner outfits. Plus swimwear. Plus pajamas.
My aforementioned light packing skills failed completely and I checked a 50lb bag filled with what felt like my entire wardrobe.
How many clothes did I end up wearing? About half of what I brought.
The old saying to pack a suitcase and take out half of the clothes before leaving for vacation rang true here, and I definitely regretted packing so much.
Cruising in cold weather is much different than in warm weather. In the Caribbean, for example, clothes tend to get dirtier much faster due to the sweltering heat, sand, and salt water.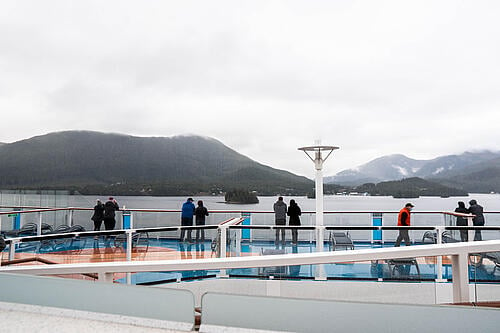 In Alaska, where I was often shivering instead of sweating, I found that my clothes stayed cleaner for much longer.
In fact, I ended up wearing nearly the same exact outfit every day of the cruise: jeans, waterproof boots, a sweater, and a raincoat. Therefore, most of what I had packed remained untouched.
Booking my flight home before noon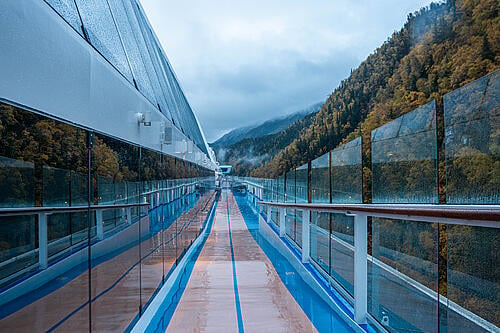 I booked my departure flight from Seattle at 11:27AM on disembarkation day. Originally, we were set to arrive in Seattle at 6AM, leaving me plenty of time to get to the airport (or so I thought). Due to the sailing's itinerary change and unexpected delays, though, I did not have nearly as much time as I anticipated.
While I did make my flight home with nearly an hour to spare, I wish I had booked a flight just a little later to avoid the extra stress I encountered due to my early flight.
On the last morning of the cruise, I brought my suitcase to the Royal Esplanade to get in line for disembarkation. At around 7AM, there were only a few people ahead of me.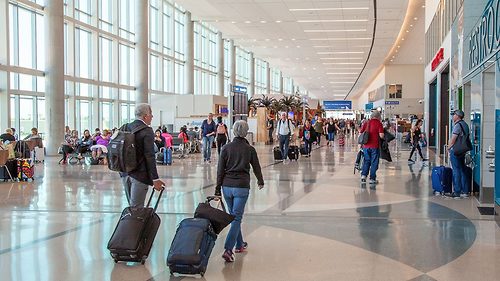 Then the departure process ran into several delays as we entered and docked in Seattle, leading to huge lines and a little bit of chaos. Many passengers were getting nervous about their early flights.
Luckily, since I was one of the first people in line for departure, I was able to quickly get an Uber and did not run into traffic on the way to the airport.
Was it worth the stress, though? Not really. While waiting at the airport longer before a flight isn't always enjoyable, it is certainly better than missing a flight if things go wrong. Disembarkation can be affected by many scenarios, so if you're sailing to Alaska, try to get a flight leaving Seattle at 1PM or later.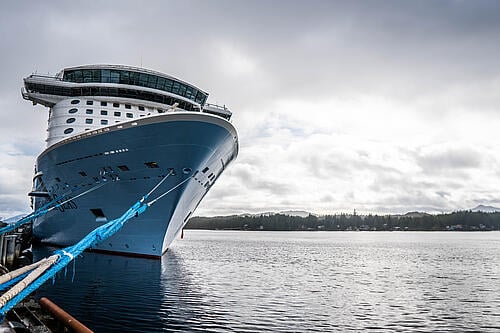 Ultimately, whether in Alaska, the Caribbean, or anywhere else, a little bit of planning and flexibility can go a long way.
And while I made a couple mistakes along the way, my cruise to Alaska was unbelievably beautiful and was an adventure I will definitely never forget.