In:
Most people will look to book a tour of some kind to go on while their cruise ship is in port, but you don't need an excursion to have an enjoyable day.
Shore excursions are a popular way to see the top tourist sights that any port has to offer, and it's definitely the right approach for knocking out these must-see places.
However, there is sometimes a port of call on a cruise where for one reason or another you opt not to book anything. Perhaps you've been there a few times already, or the weather doesn't look great, or you just need a break after port visits the previous couple of days.
Whatever the reason, there can be fun things to do in every port your cruise ship visits without a formal tour or plan.
Depending on the port, there can be more options than others. In some ports, the cruise ship will dock directly in a city, whereas others, the ship docks further away. Even the most rudimentary cruise ports usually have a few things worth doing, so I wanted to highlight suggestions for how to get off the ship and explore just a little bit without a plan.
Here's my list of seven ideas for how to have fun in a port without any excursion booked.
Drink for cheap at a bar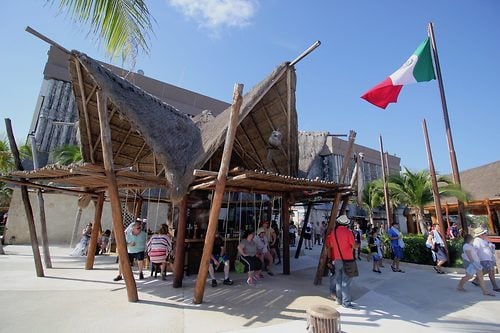 If you skipped a Royal Caribbean drink package but want to enjoy tropical drinks, going to a bar in port can save you a lot of money.
In the Caribbean especially, drinks will cost you significantly less than on your cruise ship. Not only is each beer and cocktail likely cheaper, there are usually better specials and larger drink sizes.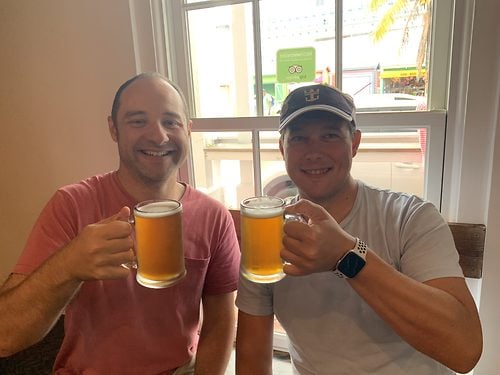 I have yet to find a port that a cruise ship visits without at least one bar somewhat near the port. Most ports that cruise ships visit have a port area, which is a secured area enclosed from the rest of the city or island. In this area, there are all sorts of vendors and bars are included.
Some bars are steps away from the security checkpoint to get back onto the ship, which means there's no way you are missing the ship and minimal effort to get to and from the bar.
Find free wifi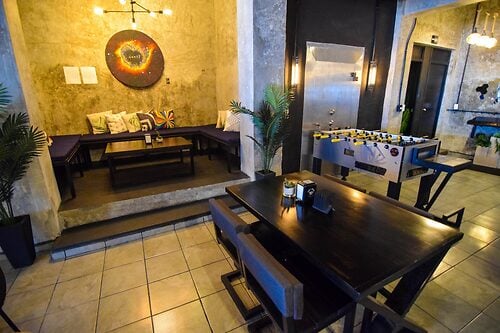 Whether you bought an internet package on your ship or you're ready for "real" internet that doesn't take a minute to load that funny gif your sister sent you, there's usually plenty of places in port offering wifi access.
Just like the drink at the bar tip I just covered, you can usually find complimentary wifi at many bars and shops in port.  Some will require a password, which usually means buying something. Stop in for a drink, but stay for the wifi.
A good idea is to ask a crew member onboard the ship for places to go with free wifi, as crew members regularly visit these ports and seek out the internet too.
Ask locals for a nearby beach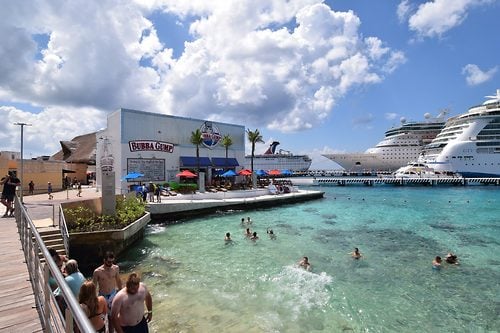 Depending on the port you visit, there can be a beach you could walk to from where your ship docks.
This isn't possible in all ports, but sometimes there is a nearby beach. A good idea is to ask a local in the port for suggestions. 
Keep your expectations in line, as the closest beach may not be the most pristine stretch of sand and water you've ever seen, but you also didn't have to pay for a tour either.
Here are a few easily walkable beaches from select Caribbean ports:
Nassau: Junkanoo Beach
St. Maarten: Great Bay Beach
Cozumel: El Cid La Ceiba Hotel
Have lunch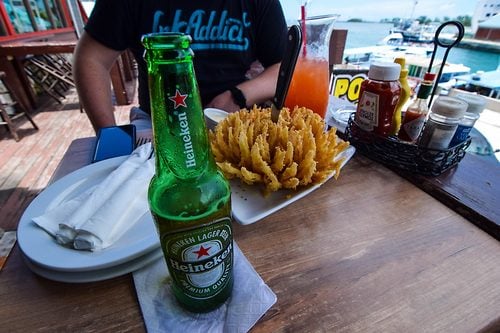 A favorite to-do in any port if all I want to do is feel like I got off the ship and did something is to find a spot for lunch.
Just like the bars, there's usually a few restaurants in close proximity to where the cruise ships dock.
In cities like San Juan, Puerto Rico or Cozumel, there's far more choices than other ports.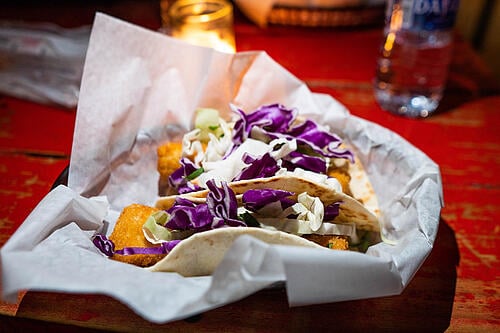 Most serve up enough variety for the pickiest eaters. In fact, restaurants near the ships tend to offer more American food than authentic local cuisine, so don't worry too much about having to eat anything unusual.
If you are in the mood for authentic local cuisine, it would be a good idea to ask one of the vendors in the port for a suggestion. 
Be sure to bring cash, as credit cards are not always accepted.
Listen to live music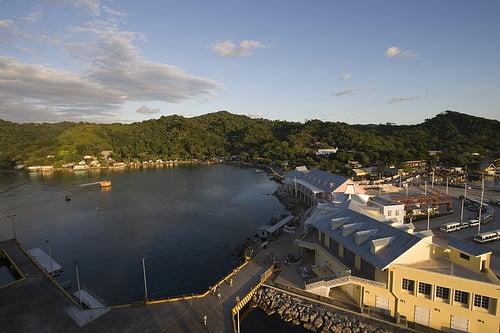 Another good idea for something different to do is find a musical act performing in port.
It's been my experience there are different musicians that perform in port for cruise ship passengers as they come and go.
Generally, you'll find most musical acts in the first few hours the ship docks and then again before the ship leaves because that's when foot traffic is highest in the port area.
Ideally, find a nearby bar you can sit at and enjoy the tunes. Be sure to bring some small change to tip the musician after enjoying the performance.
Go for a run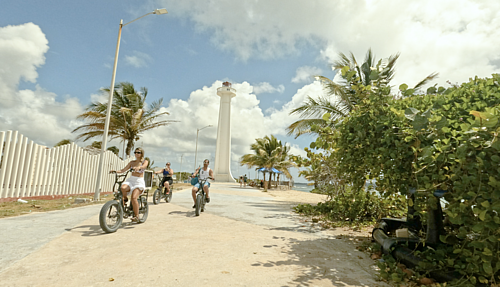 If you like to jog, maybe take a break from the cruise ship running track and go for a run in port.
It's a good idea to research in advance where you can safely run near the port. Not all ports may have an area you can start running. Many places cruise ships visit are industrial ports, or simply not in an ideal part of town.
If nothing else, a short taxi ride should get you to a park, boardwalk, or good starting point.
Go to a supermarket
One of my favorite DIY shore excursions is to go to a local supermarket and browse what they have.
This is a really fun shore excursion to do in a different country because it provides a lot of insight into the destination.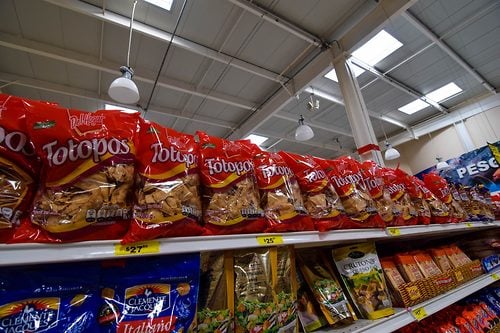 You can browse the aisles and see what is for sale, who is shopping, how much things cost and how to buy things. What is the popular snack food? How are things packaged? You will learn so much by lurking in the supermarket.
Read more: 6 things that happen on a cruise that nobody talks about
You'll probably need to take a taxi to get a supermarket.