In:
Have you ever thought of holding and petting a sloth, monkey, or iguana?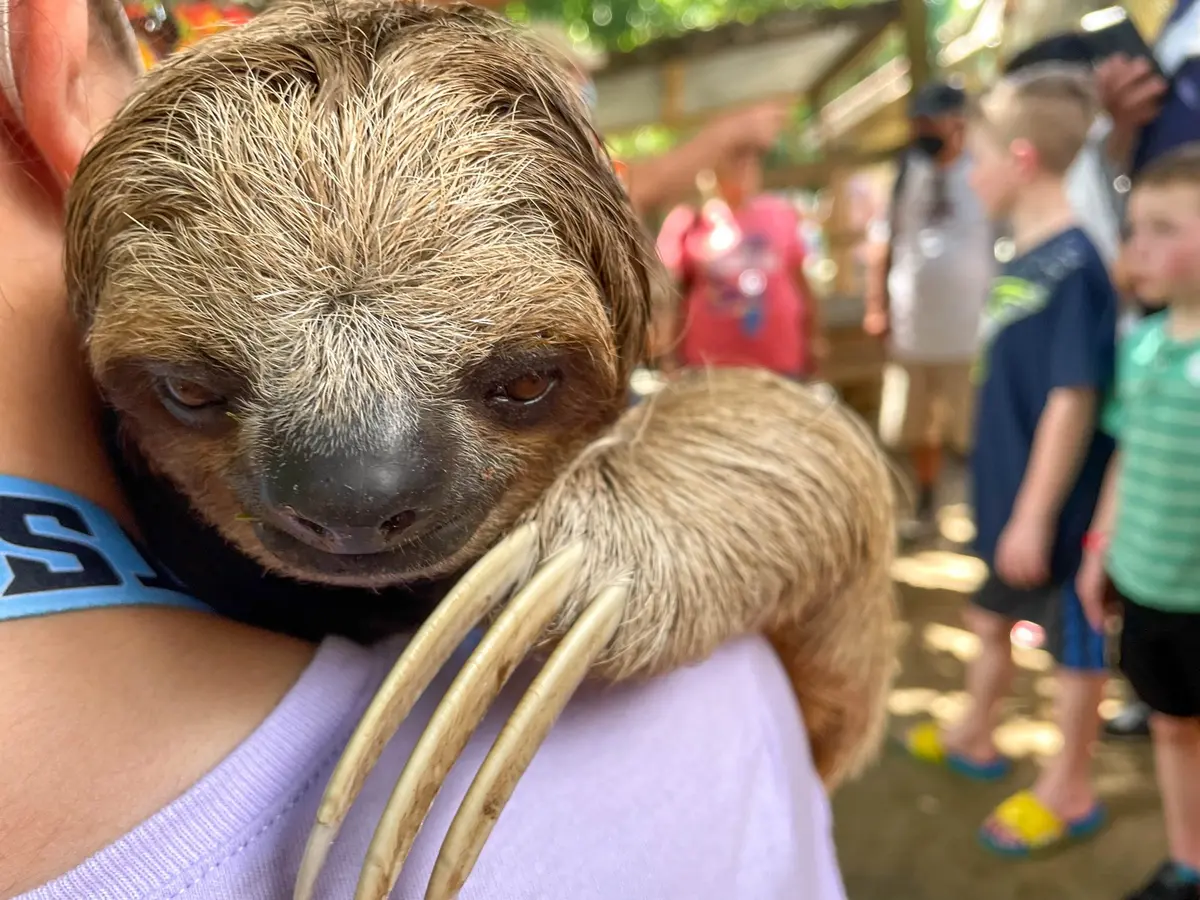 Many families look for animal encounter opportunities while in a port call, and we decided to try out one of these tours while on a visit to Roatan on Wonder of the Seas.
We booked Royal Caribbean's Easy Monkey, Sloth & Iguana tour while onboard the ship so my kids could check off this item from their must-dos. I was a little more hesitant about being that close to some of these animals, but I decided to try it out for my kids.
Description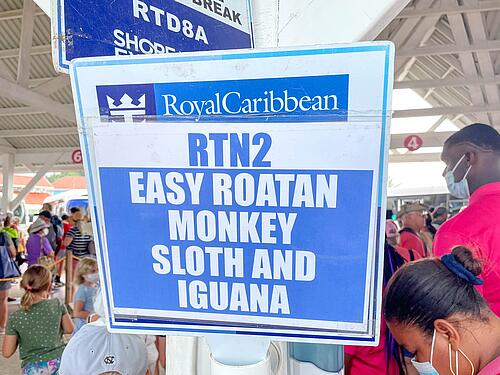 The tour begins at the pier after disembarking our ship in Roatan. A group of 17 people in total boarded a bus and we went on our way.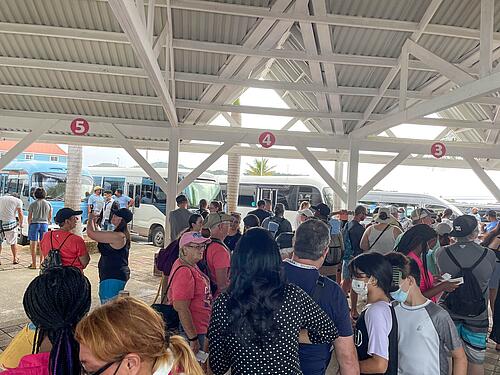 A guide narrates the tour, along with the driver onboard.
There are three stops along the way:
Sloth, monkey & parrots
Iguanas
Market
The trip to the the first stop is perhaps 10 minutes, and you walk outdoors to a series of enclosures.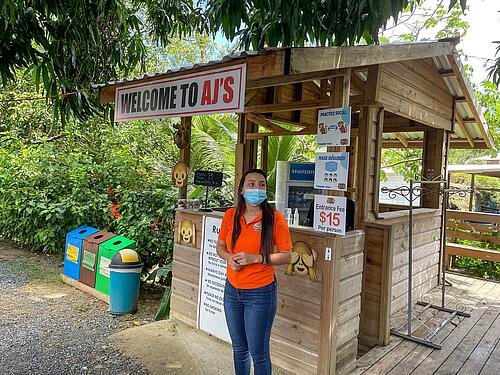 The first enclosure are guinea pigs, followed by sloths, then parrots, and finally monkeys.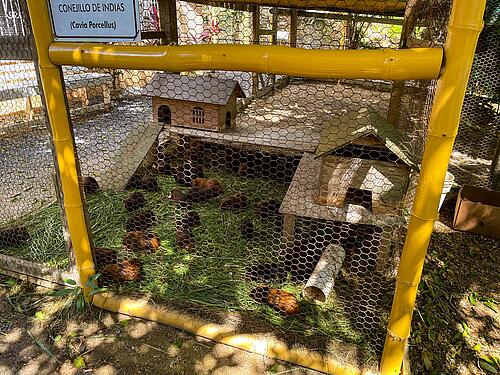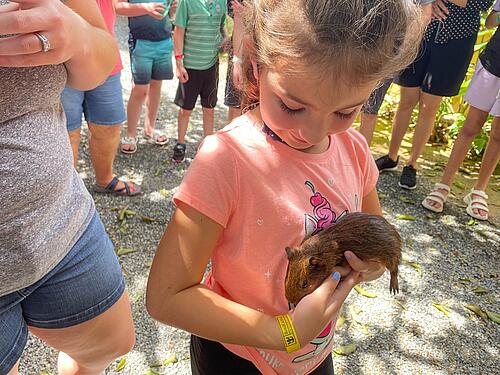 In each enclosure, you walk inside and a guide hands the animal to you, with the exception of the monkeys.  The monkeys do their own thing and will jump on or off you as they scatter around.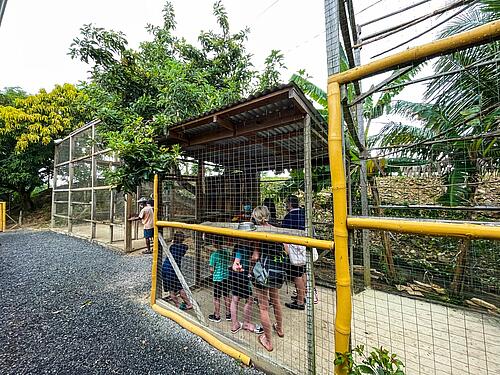 The sloths and monkeys are by far the most popular part of this tour, and you have enough time for everyone to hold the sloth, guinea pig, or parrot and then take photos and take it all in.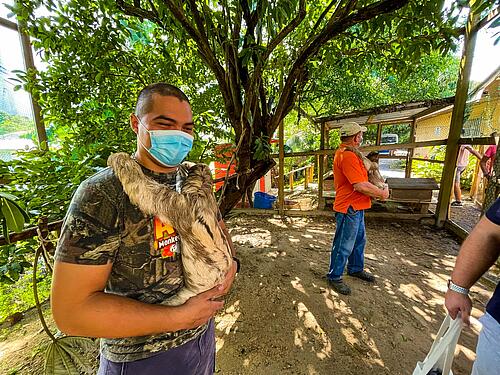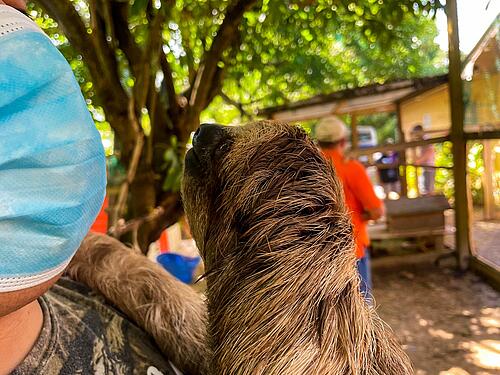 On our tour, there was no set time limit or anything. In fact, I found the guides to be quite laissez faire about how long anyone holds each animal.
The sloths are the most docile of the animals to interact with, so even animal-phobes, such as myself, can tolerate it.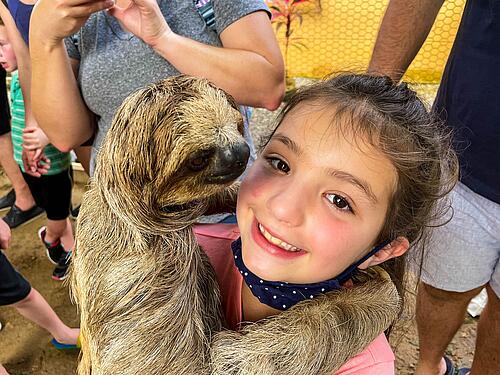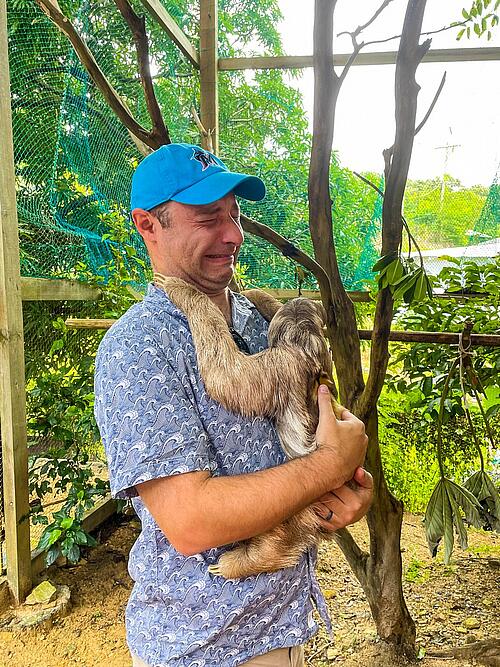 The parrots might nip once or twice to see if you have food, but my kids enjoyed the birds on their arms and heads.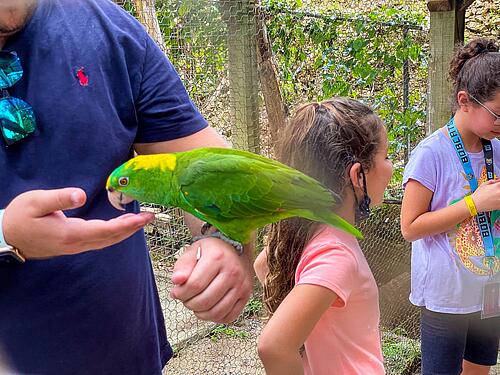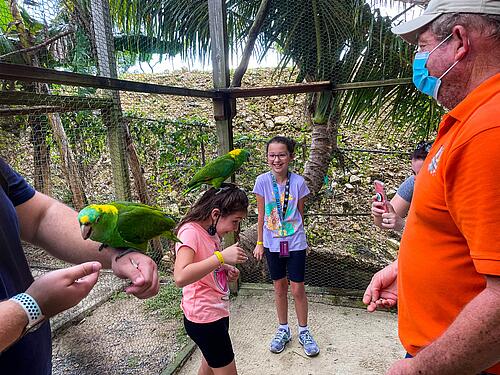 With the monkeys, you don't really hold any unless they want to be held. On our visit it rained, and evidently that sends the monkeys into a bit more of a frenzy than normal.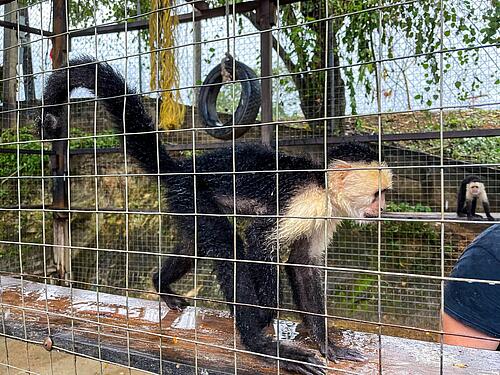 The next stop is a short bus ride down the road to the iguana sanctuary.
Here, you will find dozens of iguanas mulling about. You are given large leaves to feed them. The key is to hold onto the leaf while you feed them, but drop it once they get to the stem.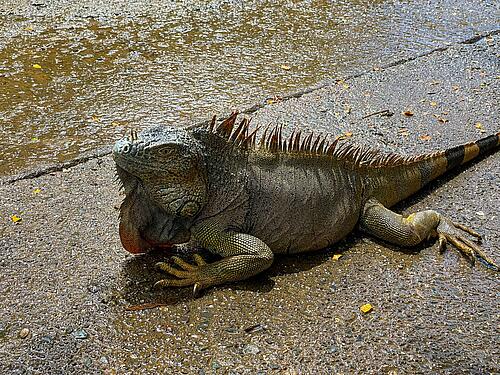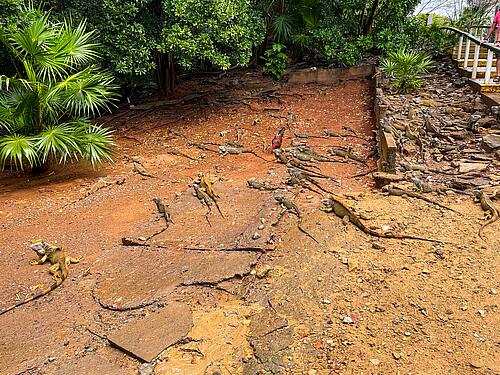 Rain usually sends iguanas running for cover, but there were enough that didn't mind the shower if it meant getting fed.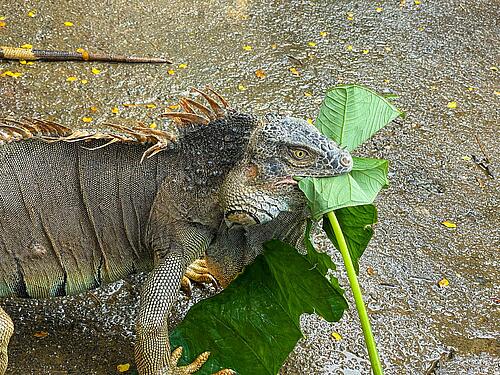 There's also a tarpon area to feed fish a short walk away.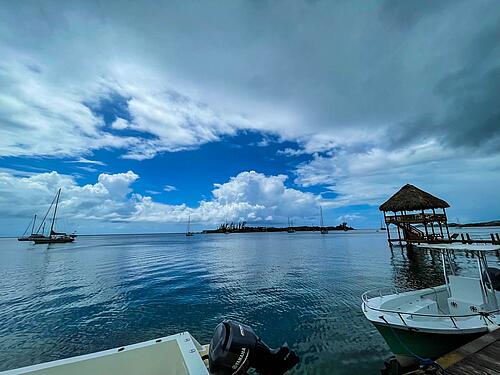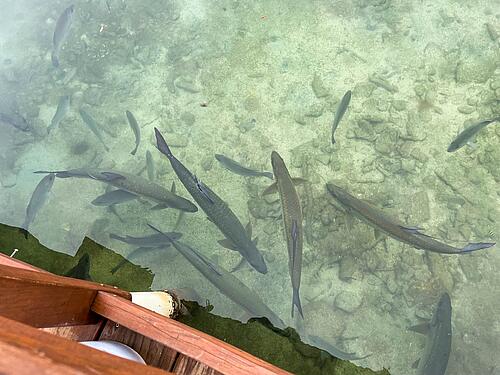 The final stop is the Maccaw Market, which has drinks, souvenirs, food, and even a chocolatier.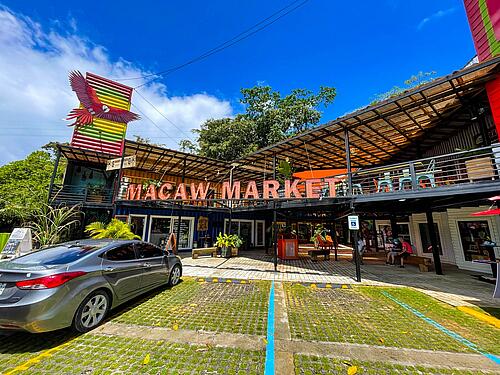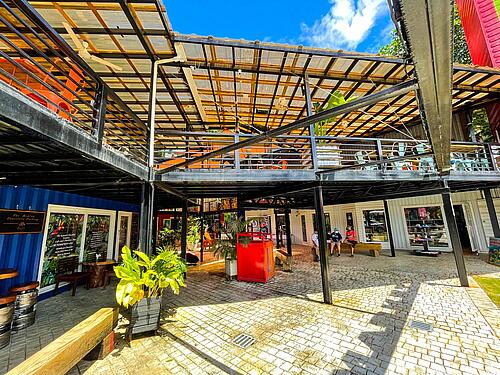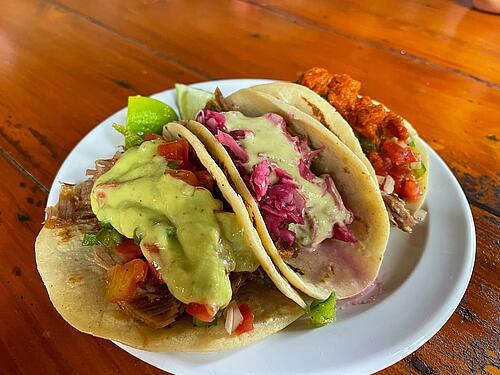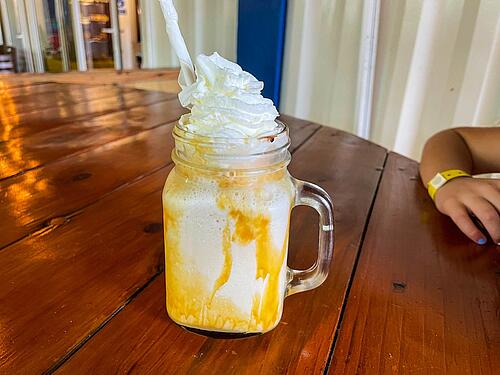 It's a nice looking market area to pick up a souvenir or something to eat.
The entire tour was just around 3 hours from start to finish, although the shore excursion said it would be 4 hours. I think the discrepancy is because the tour assumes longer waits for each stop. On our day in Roatan, we were the only cruise ship in port.
Comments
Overall, this shore excursion delivered exactly what we wanted: time to hold, be with, and see sloths, monkeys, and iguanas.
Our guide was knowledgeable and talked just about every minute of the tour.
I appreciated that the group size was small enough that we did not have too much time standing around waiting for others. Whether or not this would have still been the case if there were 2 or 3 other ships in port with us, remains to be seen.
If you're looking for an easy tour to meet these cute animals, then this excursion is exactly what you want.
The cost for each person was $59.99.