In:
On our port day in Sint Maarten, we decided to take a full tour of the island. This was our second visit to Sint Maarten, but the first time we had just walked around the port. We were excited to really see everything.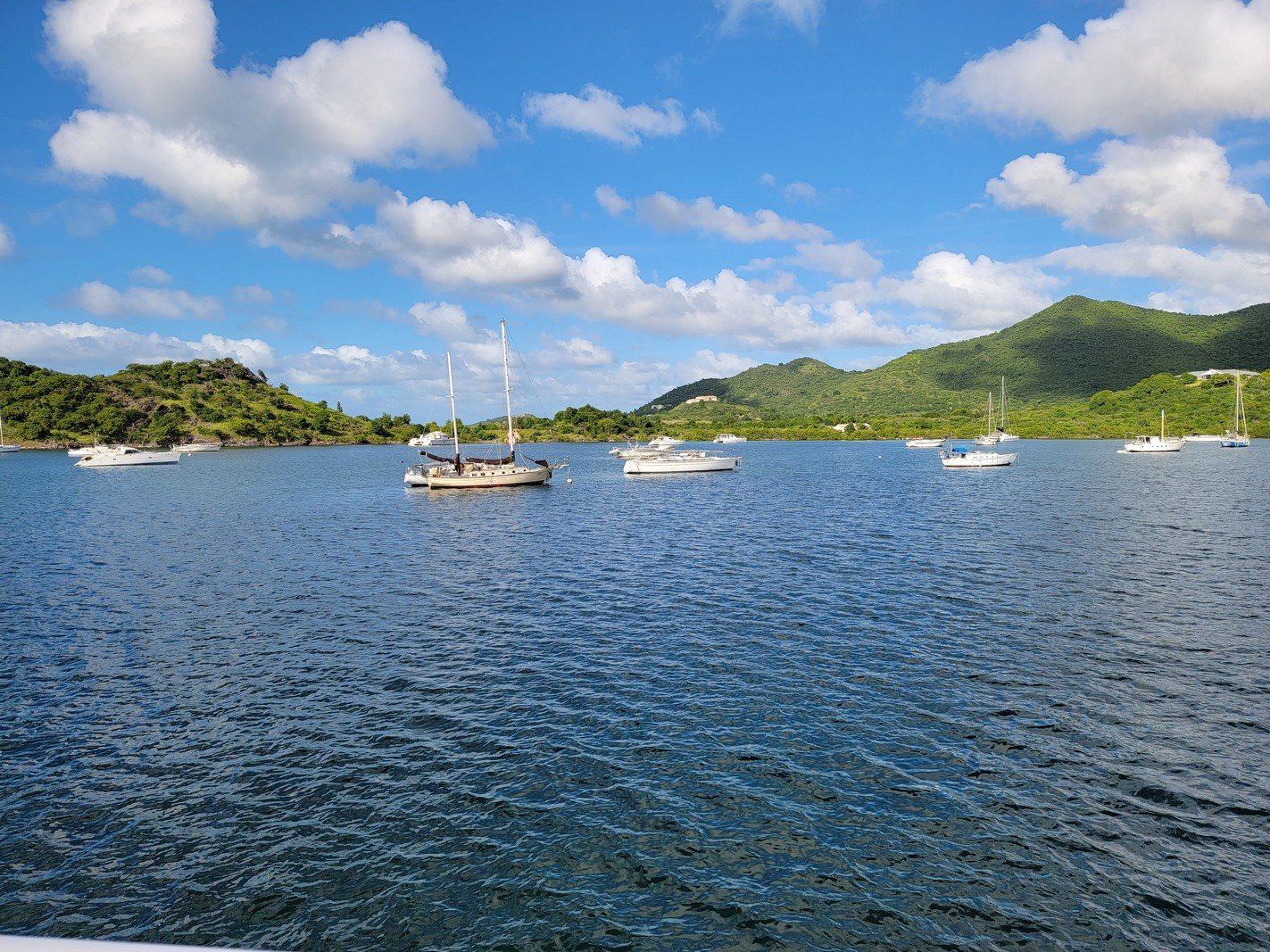 We were surprised that the tour didn't start until 12:30! Normally long tours start in the morning, so we had lots of time to kill. We had ordered room service, so enjoyed that on our balcony, and people watched for a little bit, but it was hot. We got off and walked around the little port area, then we just moseyed around the ship until tour time. 
Our meet up point was right outside the ship, and then we had to walk from the pier through the little marketplace, to the bus depot. It's about a quarter mile walk, but it is hot, so prepare yourself for that. The good news is, that's the longest walk you will take on this tour.
All other movement is by bus or boat. Our group was big enough to need two full size tour buses, so we split up.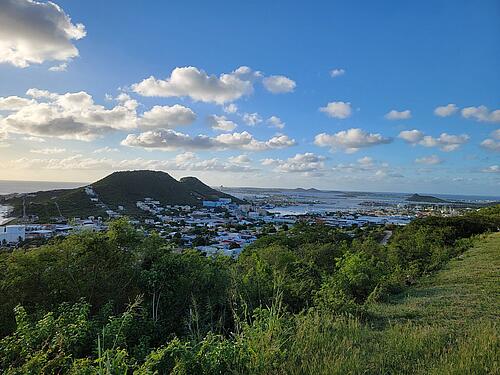 We really lucked out with an amazingly knowledgeable and hilarious guide:  Dominic. She kept us thoroughly entertained through the two hour bus ride around both Dutch and French sides of the island!
When we booked the tour, we did not realize the whole tour would be on the bus with no stops, but it was quite enjoyable, and we saw more of Sint Maarten than we expected. Dominic pointed out different neighborhoods, talked about the school systems, popular hangouts, etc. I loved learning about the everyday people and history of the island, and not just famous tourist spots. We also learned the differences between the two countries:  laws, currencies, languages, etc. It was so interesting!
Once we circled back around to the Dutch Side, we backed into a tiny lot in an area full of restaurants.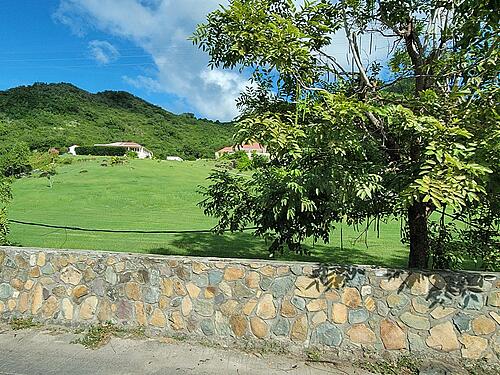 Now that we were stuffed full of Sint Maarten knowledge, it was time to kick back and relax on Simpson's Bay! Both buses unloaded onto a double decker catamaran, which puttered slowly into the bay.
It was a bit windy, but we enjoyed complementary rum punch, beer, and chips while dancing to Caribbean-Remixed Adele and admiring the big shiny yachts at anchor. The guide pointed out the biggest on the bay, decked out in chrome--once owned by Steve Jobs.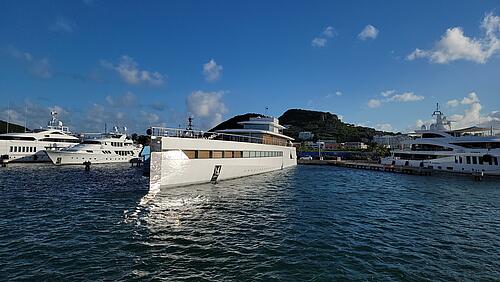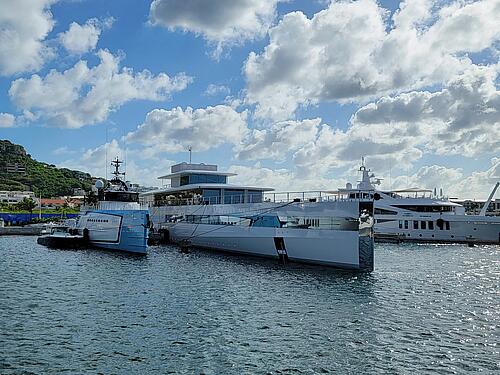 While we were having a great time, it was, unfortunately, impossible to miss all of the wrecked and abandoned boats floating (some barely so) in the bay. There were a few wreckage crew out retrieving scrap metal and breaking down the boats that needed to be taken out.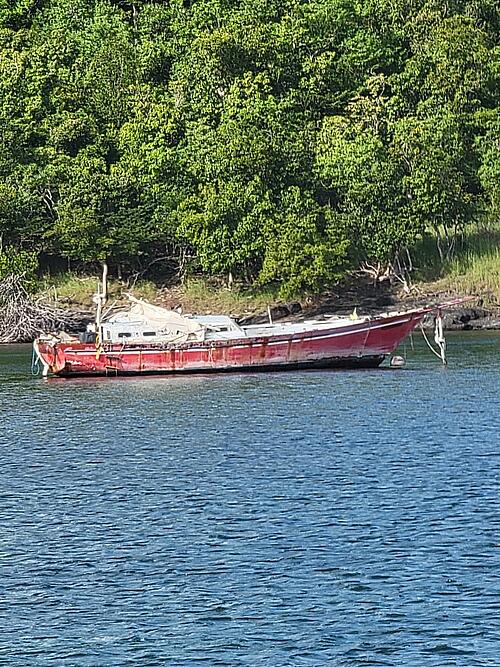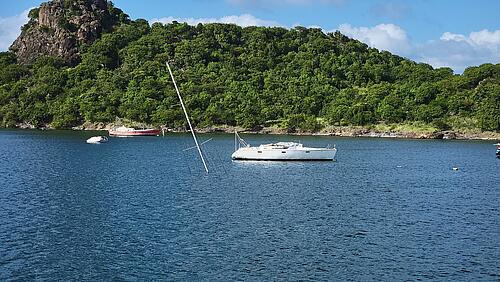 It was strangely beautiful, but very sad to know that they are still collecting boats 4 years later, and that there are this many left. 
Eventually, the catamaran pulled back into the marina, and we loaded back up the buses to head back to the ship. Dominic pointed out a few more things on our way home, and then we all trudged slowly back to the pier.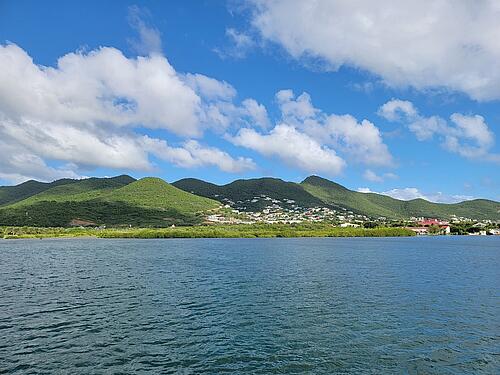 We were worn out! Funny how riding in a bus makes you sleepy. I'll include the details at the bottom of this post for your review. It's not wheelchair accessible, but if you can get by with a walker or other mobility assist, and get up the steps of a bus and onto a boat platform, you'll be ok. The only major walking is to and from the ship. Make sure you bring sunscreen! And eat some lunch before you go--a snack bag of Doritos does not make much of a meal.
This tour is definitely one I would recommend to newcomers to Sint Maarten, and we were very glad we chose this excursion.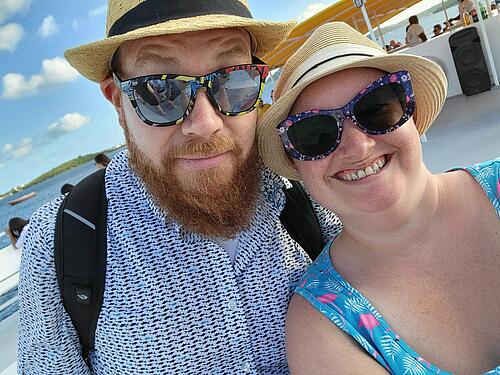 Not only did we learn so much about the island, we got to see more of it than we expected, and we didn't have to do it in separate trips. And the boat ride at the end of the day was just an absolute treat.