In:
One of my favorite things to do on any Royal Caribbean cruise is to enjoy the sunset, and if your cruise goes to Aruba, you can go on a short tour that will provide an amazing sunset view.
Royal Caribbean offers the Sunset Cocktail Cruise (AR11) for guests who are in Aruba.  Since many ships that visit Aruba stay late into the evening, there is an opportunity to enjoy the sunset.
The Sunset Cocktail Cruise takes guests aboard a catamaran, where they sail just off the coast of Aruba to enjoy a picturesque sunset.
The two-hour tour starts in the same harbor area as your ship is located, so it is a short walk from the ship to the catamaran.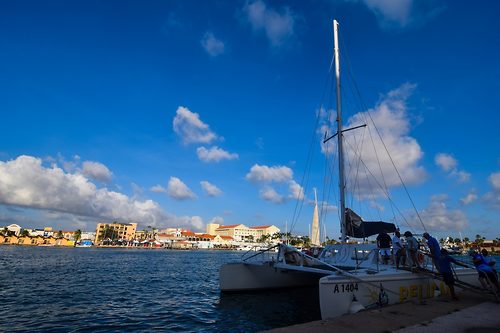 The crew welcomes you onboard, and provides complimentary alcoholic and non-alcoholic drinks and snacks during the cruise.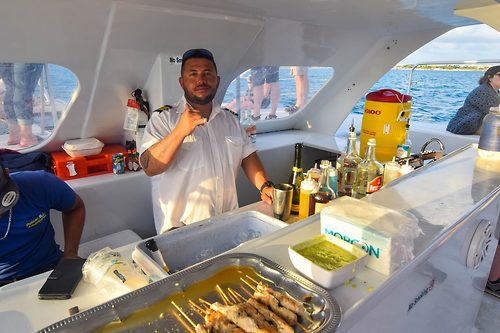 As you depart the harbor, you will sail north and past your cruise ship. There were excellent views of not only our ship, but the beaches and countryside of Aruba.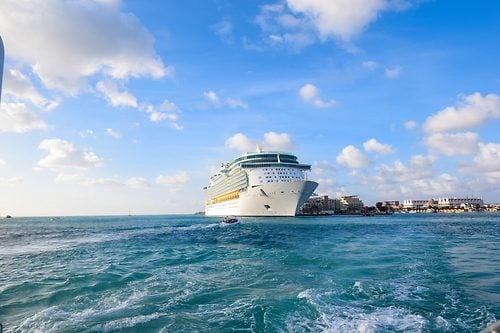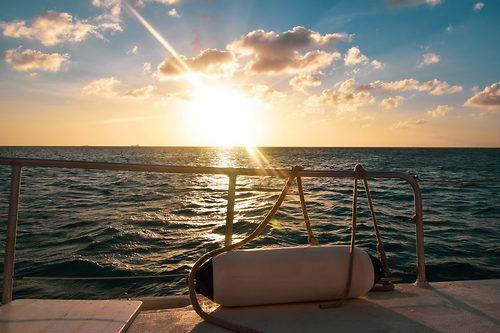 After setting sail, the front of the catamaran opens up with net seating to enjoy not only the views around you, but below you in the ocean.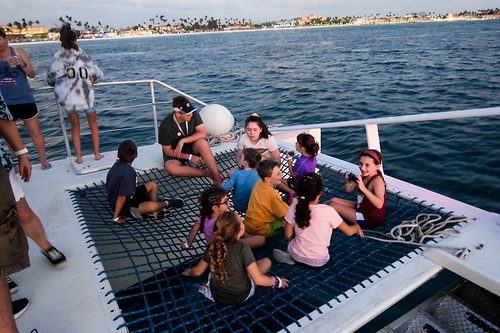 Music is played over the catamaran's speakers as the vessel finds the perfect spot to take in the sunset.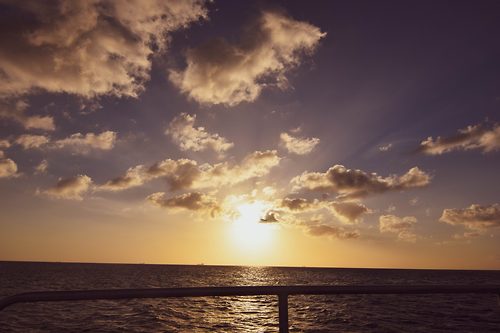 Of course, the highlight is to witness a beautiful Caribbean sunset, and our tour did not disappoint.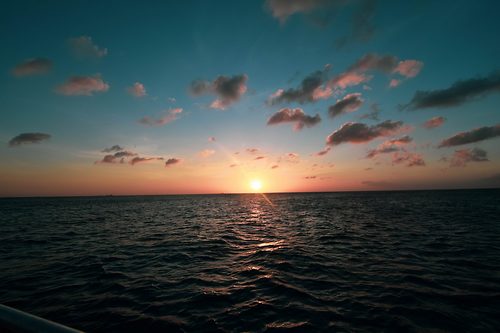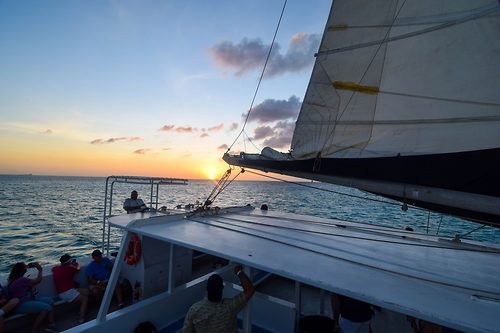 Once the sun sets, the catamaran takes you back to the dock, with some excellent night views of your cruise ship.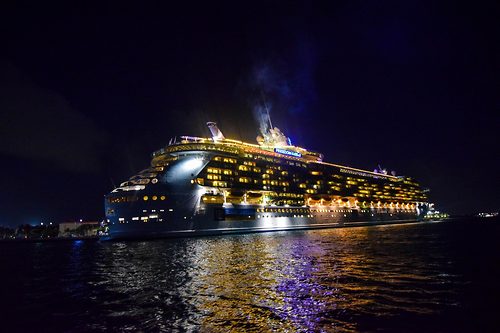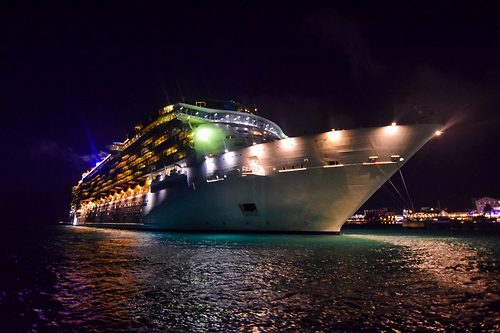 Overall, I really enjoyed this tour because it delivered exactly what it advertises: a fantastic view of the sunset.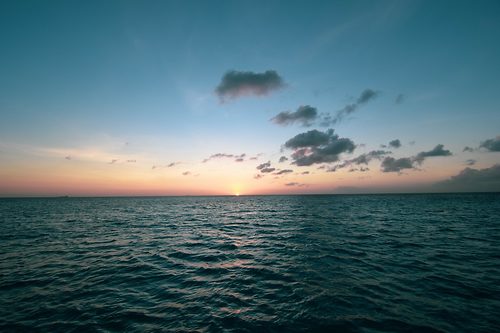 The included drinks and snacks are a great touch, and there are a surprising amount of options to consider.
Given the fact it is just two hours long, it is a great add-on excursion to your other plans in Aruba. Certainly a great way to cap off a great day in Aruba.
Cost: $53.99 USD per adult / $39.99 per child (4-12yrs). Infants are free.