In:
There have been a few shore excursions I've taken over the years that I would love to get my time and money back.
Shore excursions are a major part of any cruise vacation because the ports of call a cruise ship visits is an extension of the overall trip. Each day you visit a new port and there's just enough time to get a taste of what that city, island, or country has to offer.
I've usually had good luck with choosing a tour, as I've learned the sort of things I like and don't like to do. But once in a while, I run into a dud and realize I've made a mistake.
Sometimes the issue is subjective because I personally don't care for the type of tour offered or something else just isn't my cup of tea.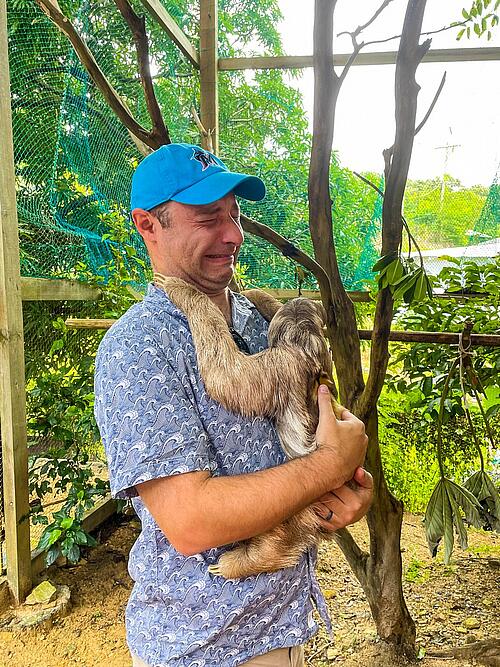 Other times, I felt the tour just didn't measure up to expectations. In any case, it left me wishing I had done something else.
Here are five times I took a cruise ship shore excursion and reconsidered my decision making almost immediately.
Blue Waters Beach Escape in Falmouth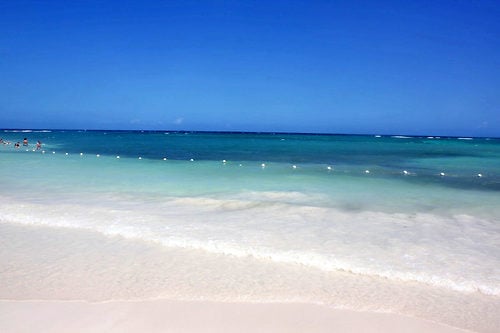 Ever since Royal Caribbean started visiting Falmouth, Jamaica, I've struggled to find a great go-to shore excursion.
Part of the issue is Falmouth is a relatively new cruise port and there aren't a lot of attractions nearby, which means you need a long bus trip to get to the great stuff.
On one visit in 2016, I thought to heck with spending an hour or more on a bus, we'll go to the beach and enjoy the Caribbean waters because how bad could it be?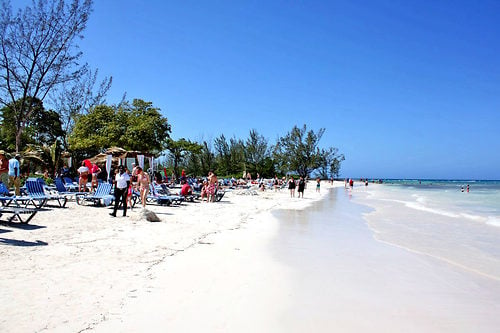 We tried Blue Waters Beach Escape that I booked through Royal Caribbean and it reinforced one of the most common issues a person can have on a tour booked through the cruise line: an oversold and underwhelming experience.
While bus ride was short to the beach (about 10 minutes), we found a ton of other tours had beaten us here, which left very little seating.  
Some guests who arrived after us had no chairs available and had to settle for beach chair mats until chairs were freed up by departing guests.  The shore excursion title says, "An exclusive Blue Waters Beach Escape", but clearly this was not as exclusive as one may have thought.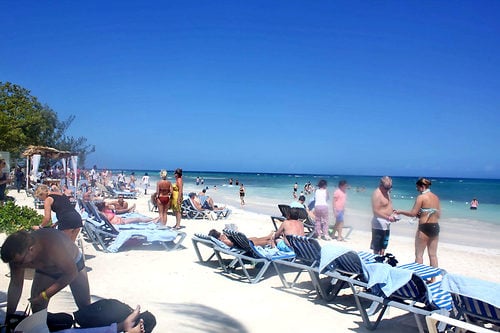 On top of that, the food offered by the beach's "5-star chefs" was also quite underwhelming and limited.
The lesson for me here was to reconsider beach break shore excursions sold through the cruise line for the overselling aspect it brings with it. In the Caribbean, there are plenty of beaches in any port, so I'm best served by finding another way to visit one of the other less-crowded options.
A day at Margaritaville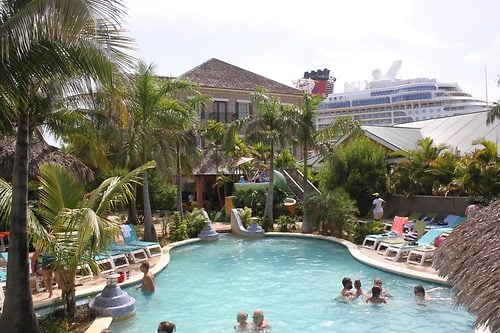 Another "Jamaica mistaica" was to skip the tours all together and just hang out at the Margaritaville in Falmouth.
On my next visit to Falmouth, we thought we'd take it easy and just hang out in the Margaritaville bar that contained within the Falmouth cruise port because it has a rather large pool, plenty of chairs, and food that we'll enjoy (even if it's nothing special or authentic).
The day started off good, as we got to Margaritaville and found our spot. There was no cost to enter the pool or use the facilities and the kids really enjoyed the pool.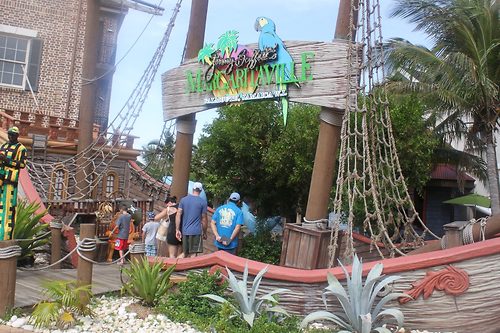 Unfortunately, a lot of other people had the same idea we did and by mid-morning, the pool and seating was super crowded.
Being a Margaritaville, the food and drink were nothing spectacular but also quite expensive. The longer we stayed, the more I thought "I could be enjoying a very similar experience back on the cruise ship for a lot less money".
We eventually packed things up and went back to the ship, but the lesson I learned here was Margaritaville is fine for a quick visit, not a whole day stop.
Trying to get to St. John on my own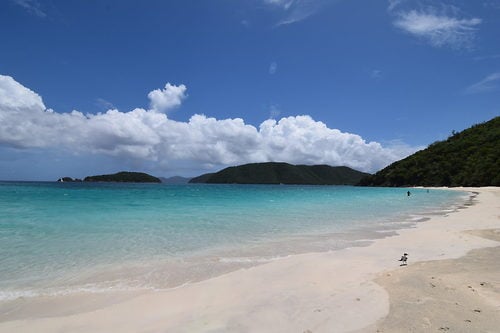 Ever since I visited St. John in the U.S. Virgin Islands, I loved how absolutely beautiful it was and wanted to return every time.
In order to visit St. John, you have to take the ferry from an area of St. Thomas known as Red Hook. Red Hook is not really near any popular beaches, so it is not exactly the most popular destinations out there.
My plan was to go take the ferry to nearby St. John and enjoy a day at one of the most beautiful beaches I have ever visited.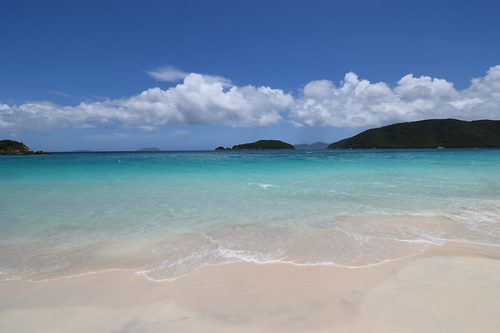 We went to the taxi stand and asked to go to Red Hook.  In St. Thomas, taxis in the form of a sedan are nearly nonexistent.  
Each taxi driver passed us on to someone else, as they were unwilling to drive us there.  For some strange reason, the taxis in St. Thomas are primarily these converted pickup truck buses, and the taxi operators all want to maximize every seat in the vehicle.
So after 30-40 minutes of literally standing around to go, we were told to board one of these buses to go to Red Hook.  Except the bus was not going to Red Hook. We asked the people onboard where they were headed, and were told some other beach on the island.  So clearly the plan was to take these folks somewhere, and drop us off later.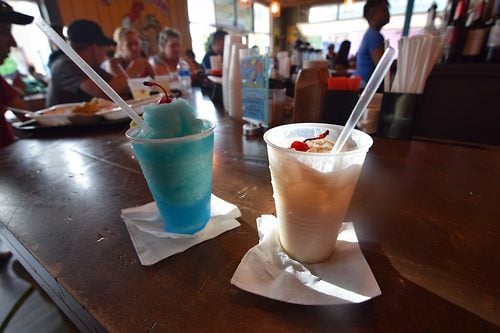 I was so irritated at the situation, that I decided I would rather spend my day back on the ship than deal with the taxi consortium.
My lesson learned here was to either book a Royal Caribbean excursion that would take us to St. John, or pre-arrange private transportation to the ferry area.
Read more: Guide to visiting St. John on a Royal Caribbean cruise
Kennedy Space Center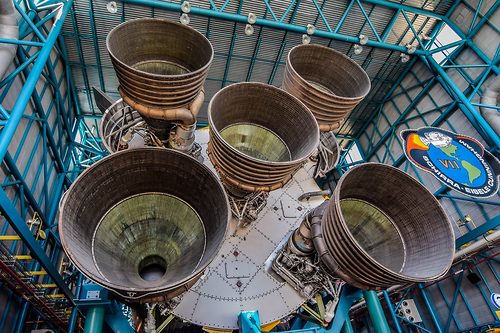 Don't worry, I loved Kennedy Space Center when I visited it on my Anthem of the Seas cruise. The issue was how I chose to get there.
We sailed on Anthem of the Seas from New York and had a port stop in Port Canaveral.
I don't remember why, but when we decided to visit Kennedy Space Center I was fixated on finding a Royal Caribbean shore excursion to take us there. Kennedy Space Center is a very short distance by car from Port Canaveral, and I'm not certain why I didn't take a taxi cab.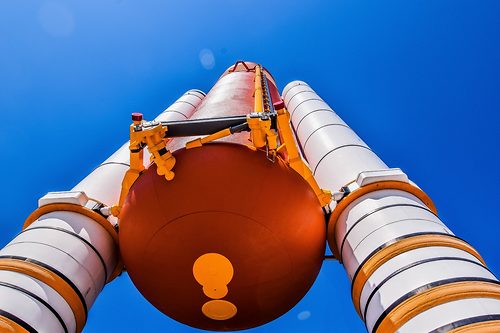 We got to the space center without any problems and had a fabulous time, but we wasted a lot of time with the bus.
We booked the Kennedy Space Center Express tour, which was not a guided tour, and it would simply drive us to the entrance and give us a time to return back.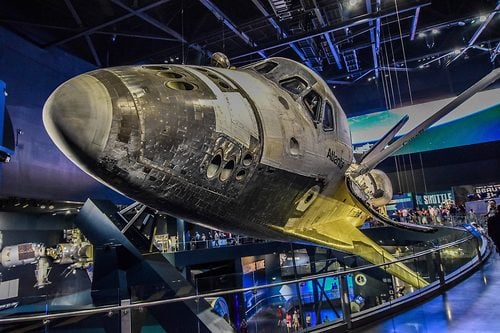 Part of my mistake was assuming 5 hours at Kennedy Space Center was going to be too much time and I'd run out of things to do. The reality was I wish we had another five hours because it was incredible.
Had I just taken a taxi to Kennedy Space Center, we could have squeezed out another hour or two from our day.
Mr. Sanchos in Cozumel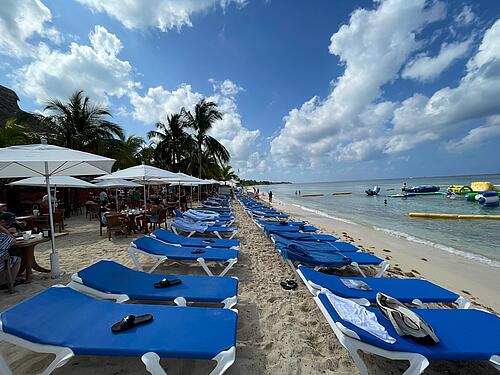 My most recent shore excursion goof was spending the day at Mr Sanchos Beach Club in Cozumel.
Within a half hour of arriving, that little voice in my head started saying "this was a mistake" and I tried my best to enjoy the day but it was a disappointment.
It's my opinion that Mr. Sanchos' popularity seems to have lead to the one faux pas of any beach spot: overcrowding. They clearly had sold every chair and table at the resort and I found it to be overcrowded and unenjoyable.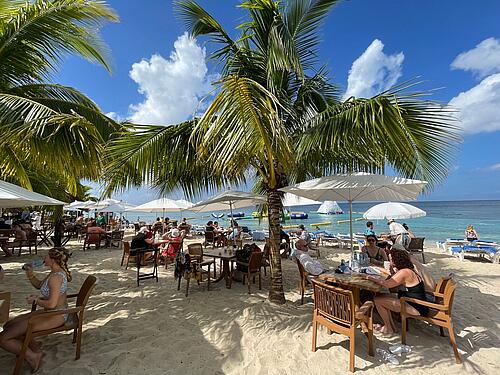 The wait staff were great, but I found it disappointing how busy things were because it felt like we were all pushed together a little too much.
Making matters worse was the food, which came overcooked and didn't taste great.
I know Mr. Sanchos is a beach resort a lot of people have enjoyed over the years, but I thought it paled in comparison to many other beach days spots in Cozumel.
Bonus: Walt Disney World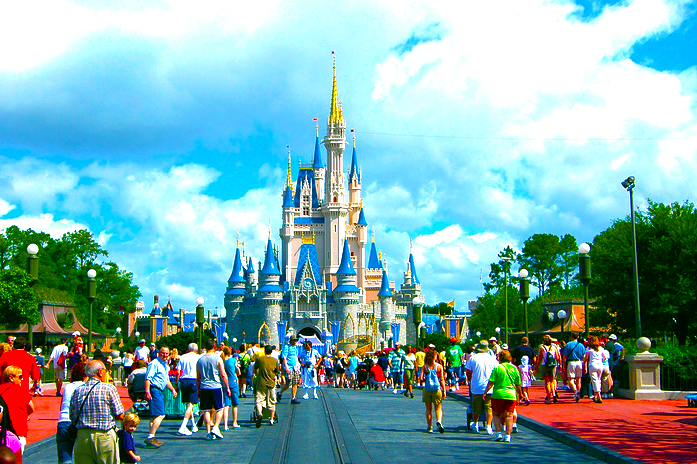 Consider this a word of caution rather than a personal experience.
A lot of cruisers that visit Port Canaveral for the day are tempted to book a shore excursion that takes them to Walt Disney World in nearby Orlando. 
It's an hour-long drive and seems like a great idea for a day visit.
The problem with this idea is how incredibly expensive a one-day pass is to the parks, along with the timing.
Because your ship arrives much later than when the theme parks open for the day (compounded by the fact it will take you time to disembark and then drive to the parks), you'll have a very limited window of time to enjoy what Disney offers. 
Moreover, because you have to be back onboard the ship much sooner than the theme parks close, there's just no way you're getting your money's worth from a day visit.
If you want to experience Disney World with a cruise, your best best is to do a land vacation there before your cruise for a few days, and then book a short weekend cruise on Royal Caribbean to recuperate.