In:
If there is one shore excursion that stands out as the excursion to try in Port Canaveral, Florida, it has to be Kennedy Space Center.  Kennedy Space Center is known around the world for the incredible history that has taken place, and the new adventures that are coming just around the corner.  
Despite the fact that Kennedy Space Center is one of the premier attractions in the Central Florida area, I had never visited the complex, whether on a land vacation or by cruise.  So when my Anthem of the Seas cruise had a port stop listed for Port Canaveral, I felt it was time to give it a try and see what this was all about.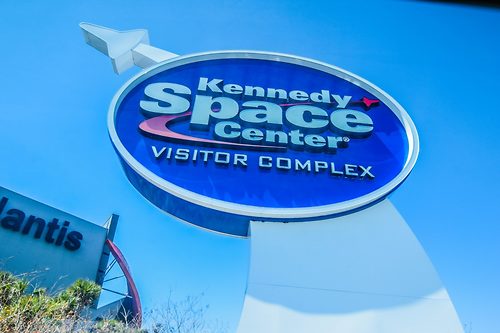 Description
Kennedy Space Center is about 15 minutes away by car from Port Canaveral, and is the center of NASA's space launch operations.  From the early days of the Mercury, Gemini, and Apollo missions to the Space Shuttle and missions of today, Kennedy Space Center has been at the heart of these historic milestones. The Visitor Center allows guests to explore the grounds, see historical artifacts that have global significance, and learn about the history and future of manned space travel.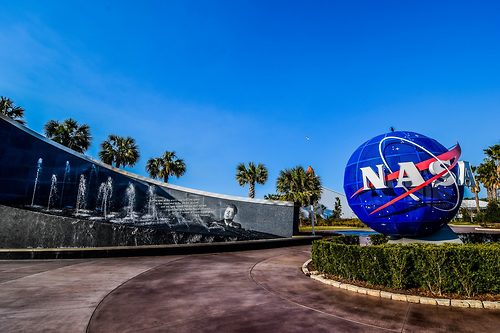 We booked this shore excursion through Royal Caribbean.  These days, Royal Caribbean offers a variety of different tours to Kennedy Space Center. On our cruise, we took the 5-hour unguided tour.  This means bus transportation is provided to and from Kennedy Space Center, but we would be on our own while at the Visitor's Complex.  I wish I could give you a good rationale for why we choose this tour over the others, but it simply came down to the fact we waited to book this tour onboard the ship and this was the only excursion that was not sold out.
Like most Royal Caribbean shore excursions, we were given a time and place onboard the ship to meet prior to getting on the bus.  Once our group was called, we were escorted off the ship and onto a waiting bus to bring us to Kennedy Space Center.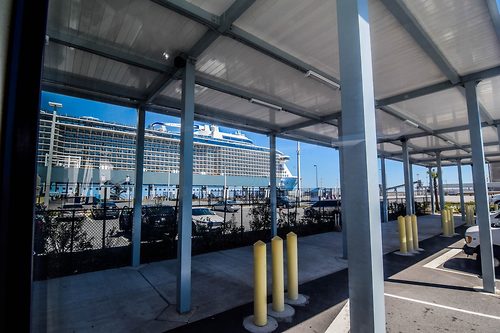 The bus ride over is short, and our excursion guide gave everyone a brief overview of the Visitor Center and what to expect.  Once we got off the bus, we were on our own.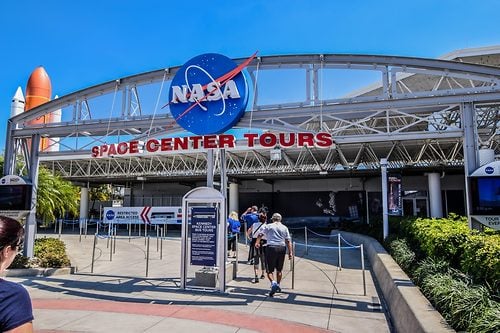 There are two main components to the Kennedy Space Center, the Visitor Complex and the Apollo/Saturn V Center.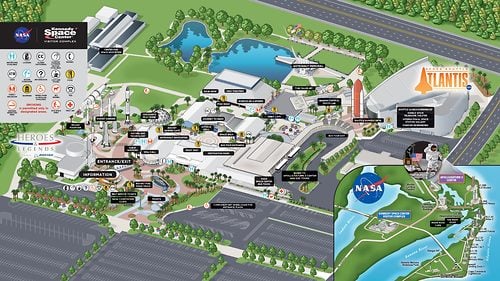 The Apollo/Saturn V Center is open to guests, but requires a bus ride to get there.  Our guide on the bus ride over to Kennedy Space Center recommended doing that sooner than later, so we headed there first.  We waited about 15-20 minutes for our turn to board a bus, and we were on our way.  The bus ride over took us near the Vehicle Assembly Building, various operation centers and provided an excellent view of nature.  Along the way we spotted alligators, various birds and even a Bald Eagle nest.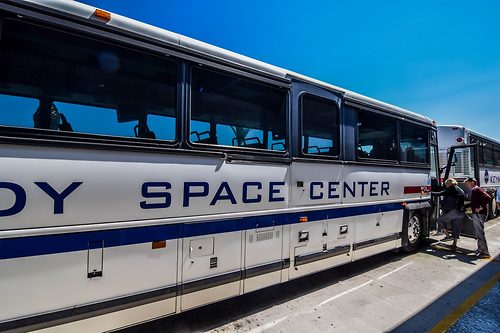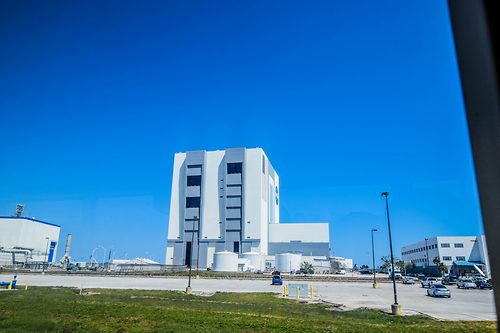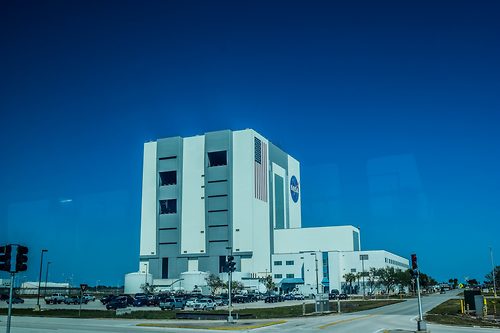 Once at the Apollo/Saturn V Center, there is a brief exhibition about the Apollo launches, which sits guests in a recreated launch command room to experience the final moments leading up to launch.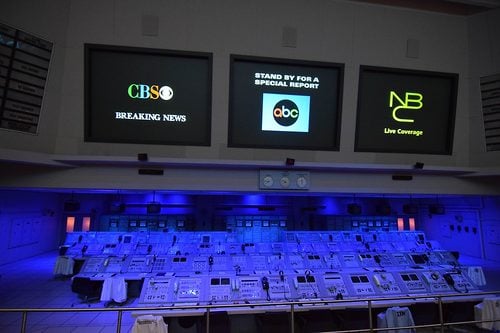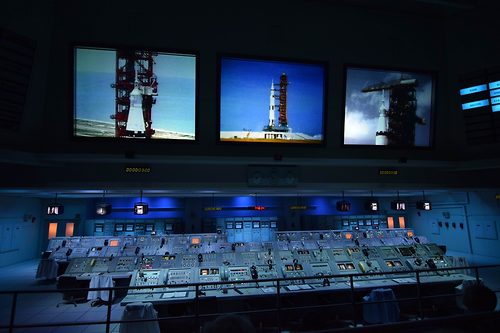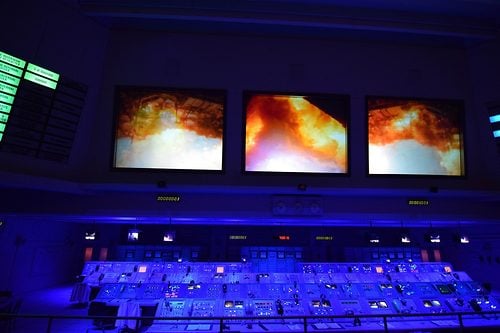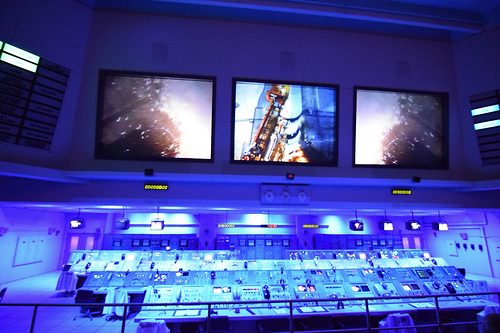 Following that re-creation, guests can explore the grounds and see an entire Saturn V rocket, which is incredible to see in person.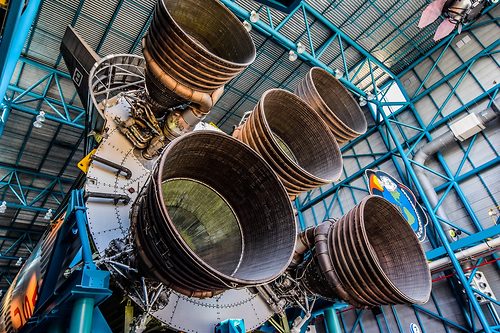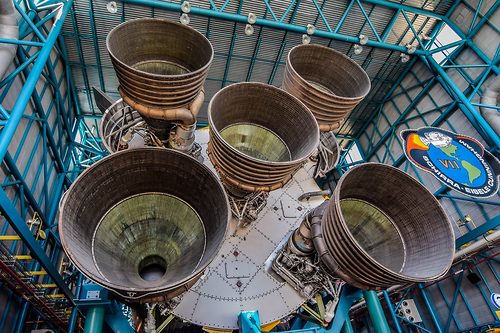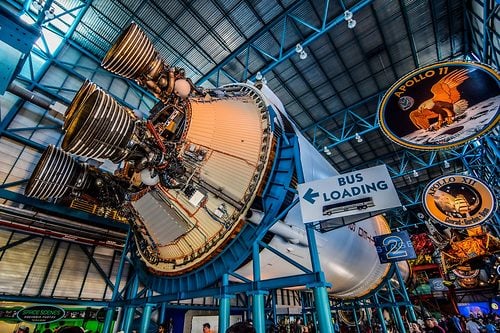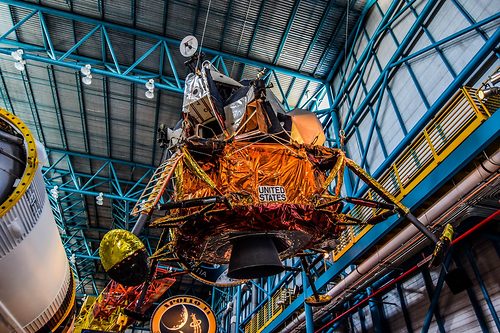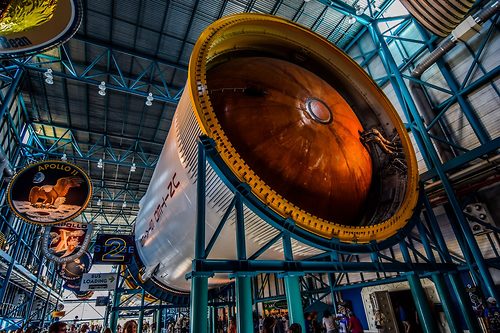 In addition to the Saturn V rocket, there are a few smaller exhibits that have some pretty interesting pieces of history from the Apollo era.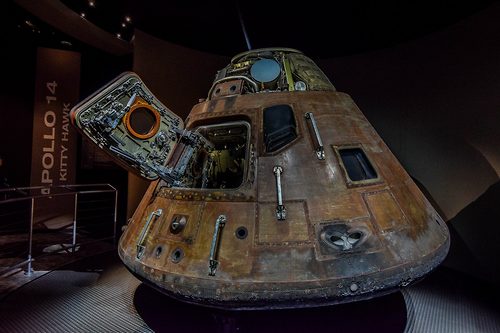 Taking the bus back to the Visitor's Complex, there is a lot to see here.  The star attraction is Space Shuttle Atlantis, which features the fourth operational and the second-to-last Space Shuttle built, back in October 1985.  The shuttle conducted 33 missions and orbited the Earth a total of 4,848 times, traveling nearly 126,000,000 mi (203,000,000 km).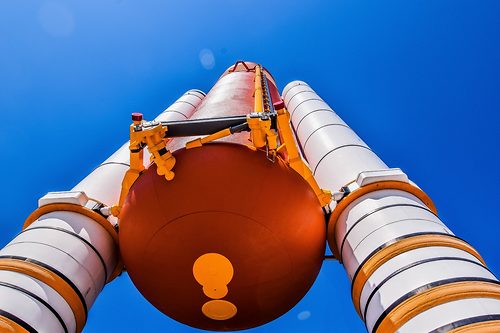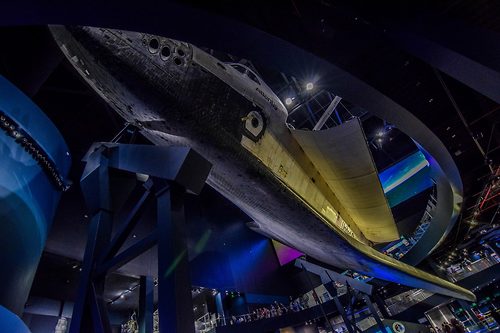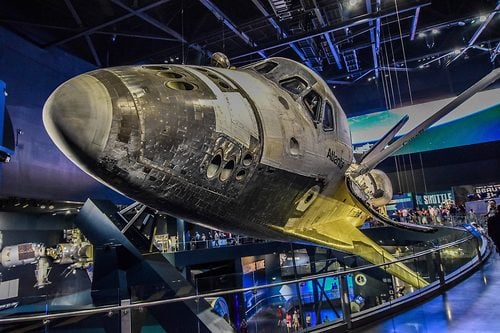 There are many more exhibits, including 3-D IMAX films (included with admission), rocket gardens, Astronaut Hall of Fame and much more.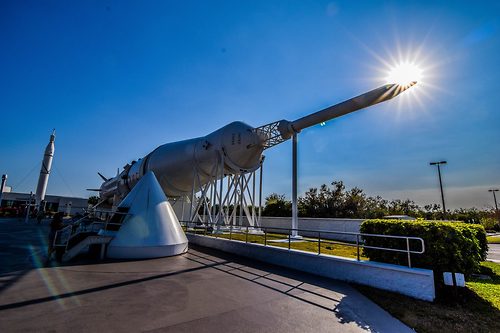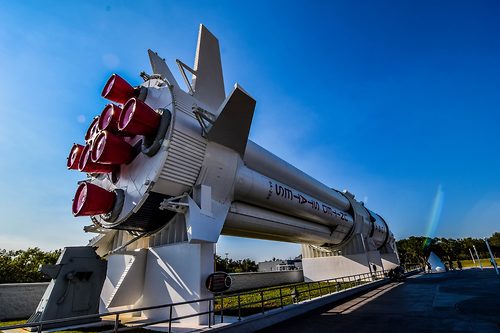 Comments
I made two mistakes with booking this shore excursion. First, was waiting to book this until I got onboard and the second was worrying I would be bored.  Luckily my first mistake was cleared up thanks to the Shore Excursions team on Anthem of the Seas, and my second concern was completely unfounded.
Five hours visiting Kennedy Space Center might sound a bit dull, but I can assure you if anything, we wish we had another few hours to explore even more.  The facility and its history is simply incredible. Being there and bearing witness to the accomplishments of the past, with an eye towards the future, really gave me an appreciation for the remarkable work that has happened, and is still happening, at Kennedy Space Center.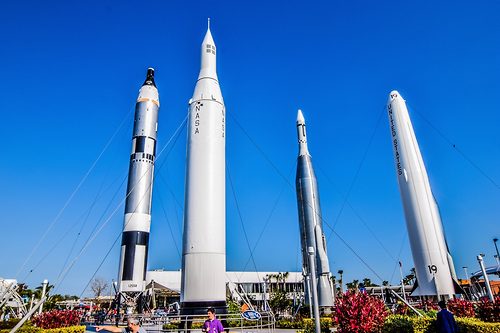 Even the fastest power-walker will find it impossible to see and do it all at Kennedy Space Center. You really have to prioritize which exhibits you want to see, and even then, you will not have enough time to read about everything on display.  There is a tremendous amount to see and do.
Our tour provided no guide and no lunch.  I felt that not having a guide worked better than I anticipated, just because we were able to move at our pace and stop for the exhibits we really wanted to see, and skipped over others that did not hold our attention. That being said, the guides we ran into across the facility were incredibly knowledgeable.  Our bus drivers that took us to and from the Apollo/Saturn V Center knew so much about Kennedy Space Center, it felt like they were not just employees earning money driving a bus, rather, they were true die-hard fans who knew it all.  Hearing their explanations and stories from the past really made a difference.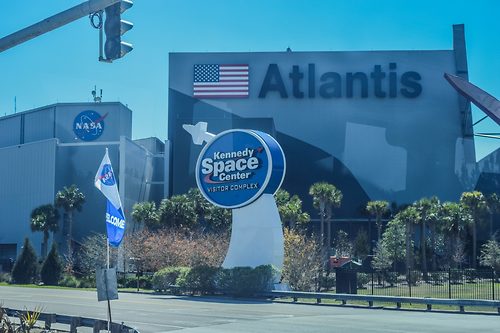 After visiting the Kennedy Space Center, I lamented not visiting sooner and definitely need to come back again to see the exhibits we missed the first time around.  
Overall, we loved our time at Kennedy Space Center. It may have been one of the best shore excursions we ever took, and lived up to the reputation as the premiere thing to do in Port Canaveral.