In:
Cruising to Alaska is something that should be on everyone's bucket list. The state's southeast region, where cruises visit, is dotted with picturesque towns and gorgeous landscapes. Southeast Alaska has very few roads connecting its destinations, making a cruise an ideal way to visit the region.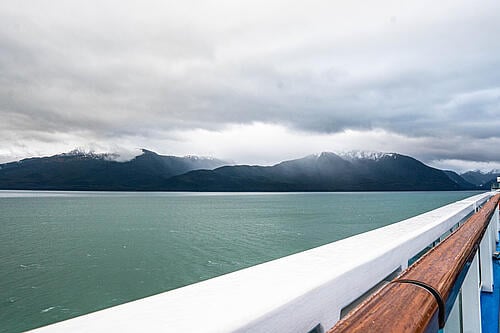 The Alaskan cruise season generally operates between April and September each year. And while the peak season for an Alaskan cruise is between June and August, cruising in the shoulder season can have its perks.
If you're looking at booking a cruise near the end of the Alaskan cruise season, such as in September, here are a few things to expect.
Colder and Wetter Weather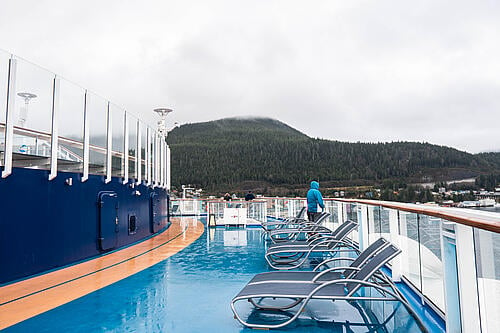 Most Alaskans you encounter at port will tell you that Alaska's weather can change very suddenly. Southeast Alaska is a temperate rainforest. In fact, Ketchikan, a common port on an Alaskan cruise, can receive over thirteen feet of rain per year!
While visiting Alaska, you should expect and prepare for rain during any month. The two rainiest months of the year are September and October. Regardless of which month you cruise to Alaska, though, you should pack and plan accordingly with waterproof shoes, a raincoat, and a waterproof day bag for when you're at port.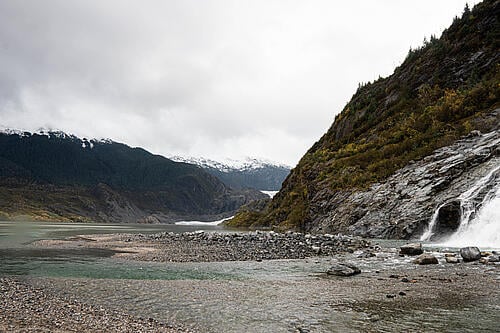 However, don't let the rainier weather deter you from an Alaskan cruise later in the season. While it will likely rain during your cruise, it usually doesn't last the whole day. On our most recent Alaskan cruise here at Royal Caribbean Blog, it did rain almost every day, but often only for a few minutes or hours. The rain was usually very light, so with proper rain gear, it was not a big deal.
Temperature-wise, expect a high in the mid-50s in September. While it won't be extremely chilly, definitely pack layers. In Alaska, you might be wearing a winter jacket and a short sleeve shirt on the same day!
It's worth noting that Alaska's fall weather conditions might lead to higher seas and intense winds. When this happens, the outdoor decks are often temporarily closed and things may be swaying a bit more than usual onboard.
Autumn Sights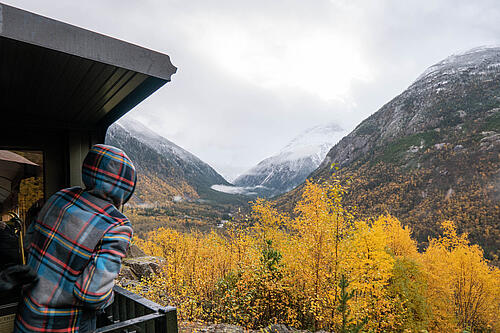 A change in seasons is noticeable in Alaska's landscapes and wildlife viewing opportunities.
You can view diverse wildlife and landscapes at any time in Alaska, but each time of year can offer different sights. While bears begin hibernating in September, there are still plenty of opportunities to spot wildlife such as whales, eagles, and moose in the fall. Another plus of cruising later in the season is that there are fewer mosquitos to worry about while at port.
When it comes to landscape, the scenery in September can look much different than earlier in the year. Expect fall colors and snowy mountains, especially if you travel to a higher elevation while in port.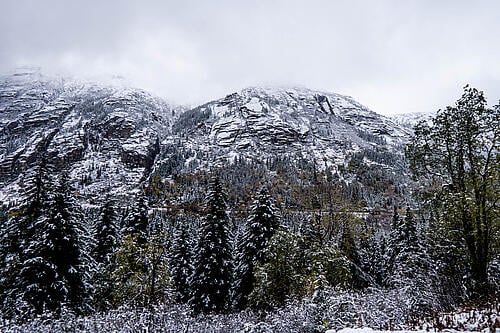 Additionally, as the daylight hours get shorter in September, there is a higher chance of spotting the northern lights. Though not guaranteed and dependent on cloud coverage, this is a perk of cruising to Alaska later in the season.
Lower prices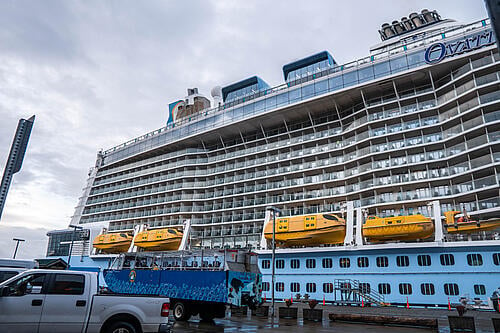 Cruising during the shoulder season in Alaska can mean finding better deals than in the peak summer months. Prices can be several hundred dollars more in July than in September.
If you're traveling to Alaska on a budget or are looking to splurge on an upgraded stateroom or shore excursion, it might be worth it to cruise later in the season. That $300 you save on a cruise fare can be put toward excursions such as a helicopter tour of Mendenhall Glacier or a scenic train ride in Skagway. You may also wish to save on the cruise fare to splurge onboard with a dining or deluxe beverage package.
It's never a good idea to book a cruise solely based on price, of course. If you like to spend most of your time on the pool deck, you probably don't want to book a cruise to Alaska in September. But if you're less concerned about the weather and are hoping to see snowier landscapes, don't hesitate to book a cruise in the shoulder season.
Shorter Days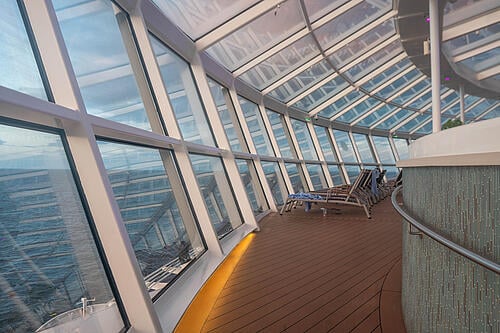 In the peak of summer, you can expect to see up to 18 hours of daylight while cruising in Alaska. In September, you may only have around 11-13 hours of daylight. In Juneau, for example, the sun may rise at 6:30AM and set at 7PM in mid-September.
Thus, a common concern of traveling to Alaska later in the season is the "lack" of daylight. And while there are less hours of daylight, this should not be a deterrent from booking a cruise later in the season.
After all, there are not many passengers walking around onboard before 6AM whether it is light outside or not. Therefore, when most passengers are waking up, the sun is also starting to rise.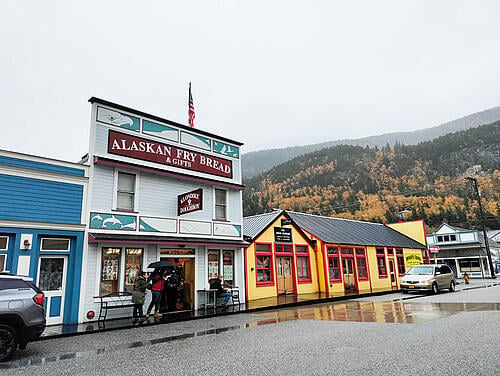 Plus, more than likely, any time that you are in port will be during daylight hours. You don't have to worry about walking around at night or missing a shore excursion opportunity due to the darkness.
The only time you may notice a change in the daytime hours on an Alaskan cruise is in the evening. In the summer, you'll have the opportunity to stay outdoors at night for much longer to view the scenery. In September, though, it will probably be dark by 8PM.
The evening is a busy time onboard any Royal Caribbean cruise, though. Whether at dinner or a show, you will probably spend most of the evening indoors. Therefore, the earlier sunset may not affect your experience in the slightest.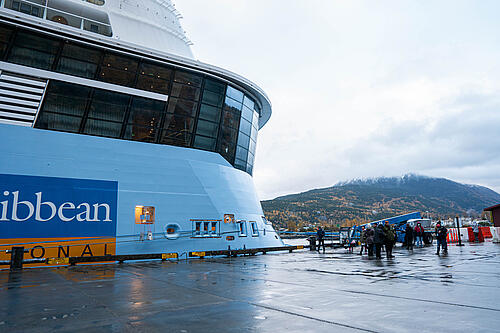 Picking when to cruise to Alaska is a big decision. The views are outstanding at any time of year, and while there may not be as much sunshine later in the season, you get the added perks of the fall scenery and lower prices.
Ultimately, whether you cruise to Alaska in June or September, much of the experience on land or at sea will be more similar than different.