In:
Visiting Alaska is an aspiration for many travelers, and you'll want to plan the Alaska vacation that suits your travel style best. Most visitors to Alaska travel via cruise ship or through a land-based vacation, but what is the best way to see the state?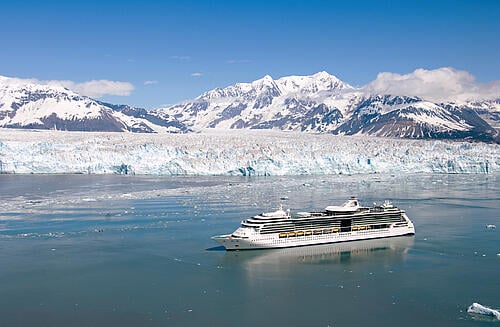 Regardless of how you travel Alaska, you're sure to be impressed by the state's wildlife, history, food, and terrain. However, each travel style comes with its own set of advantages and disadvantages.
Although you can enjoy an all-inclusive vacation on a cruise to Alaska, you'll miss out on some of the state's most popular attractions. And while you can visit Alaska without a cruise on a land tour, you may find the logistics of navigating on your own too complicated.
Let's dive in and discover why you should cruise to Alaska and why you might want to consider a land-based trip to the Last Frontier.
Why cruise to Alaska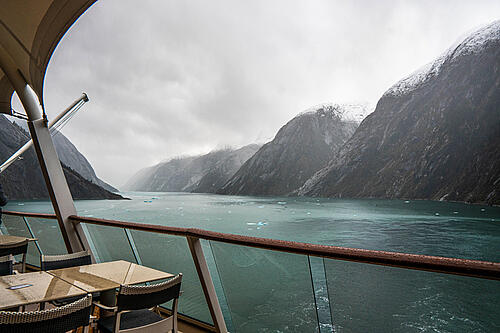 Alaska cruises are popular for a reason: they travel through some of the most gorgeous landscapes in North America and allow passengers to experience several diverse areas of the state in one week.
Whether discovering Gold Rush history in Skagway, whale watching in Icy Strait Point, or glacier-hopping near Juneau, an Alaska cruise is certainly an experience you'll never forget.
Royal Caribbean cruises to Alaska visit the Inside Passage, a 500 mile stretch of fjords, islands, and small towns in the southeast region of the state. Many towns along the Inside Passage are only accessible by sea or plane, making a cruise the perfect way to travel from place to place.
An Alaska cruise is a fantastic way for families to travel around the state. Cruises are designed to cater to a wide range of age demographics and interests. You'll find both kid-friendly activities like surfing simulators and kids clubs and adult-focused programming like theater shows and live music on a Royal Caribbean cruise to Alaska.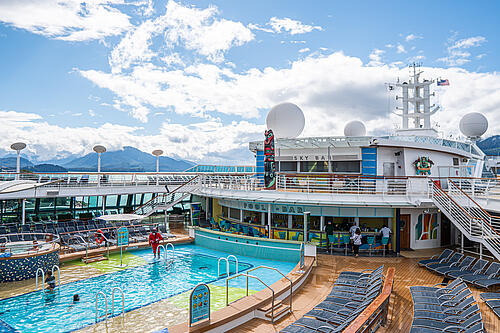 Plus, a cruise offers a more all-inclusive experience compared to traveling independently to Alaska. While onboard, you won't have to worry about the cost of food, entertainment, transportation, or hotels. Everything you need is included in your cruise fare, so you won't be surprised with unexpected costs along the way.
Related: What's included in your Royal Caribbean cruise fare
One con of traveling to Alaska on a cruise is the limited time you'll have in each cruise port. However, since many ports are quite small, you may find that you have more than enough time to explore the destination's main attractions. If you're looking for the most in-depth way to explore Alaska, though, you may want to consider a land tour.
Why book a land tour to Alaska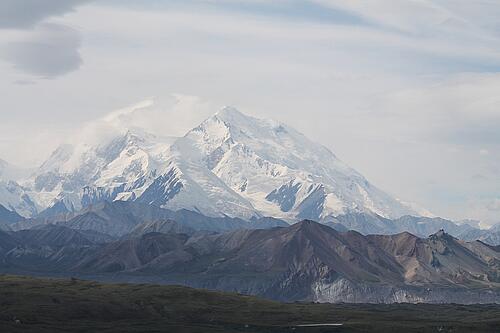 If you look at a map of Alaska and find the Inside Passage, you'll realize that you've barely scratched the surface of the state on a cruise itinerary. Alaska is a whopping 665,400 square miles, and the Inside Passage is only a tiny portion of the state.
Therefore, it's understandable that many people are torn between cruising to Alaska versus visiting the state on a land-based vacation. And while we love cruising here at Royal Caribbean Blog, there's no doubt that a land tour to Alaska comes with its own set of benefits.
Related: How to choose the right Alaska cruise itinerary
Visiting Alaska on a land tour brings you closer to the state's nature, as you can travel further into Alaska's interior. Denali National Park and Reserve, for example, is one of the most popular places to visit in the state.
The national park is the second largest in the United States and is one of the best places to see Alaska's Big Five: bears, wolves, moose, caribou, Dall sheep, and wolves. You'll also have the opportunity to spot the peak of Denali, the tallest mountain in North America.
Related: What is the best time of year to see wildlife in Alaska?
Traveling Alaska on a land-based vacation means you can travel at your own pace. You won't have to worry about limited time in port or sticking to a rigid schedule. It also gives you more flexibility with how you'd like to travel, whether you prefer touring with an organized group or renting an RV to drive around the state yourself.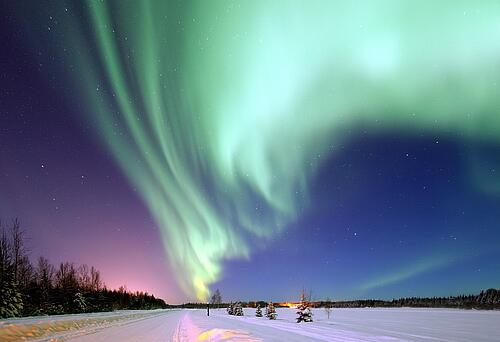 One con of traveling to Alaska on a land-based trip are the logistics required to travel through the Inside Passage. For those with limited time, being constrained to the Alaska Marine Highway's ferry schedules can be frustrating, and the onboard accommodations won't be as comfortable as on a cruise ship.
The solution: do both!
Truthfully, there's no "better" way to see Alaska. Both cruises and land-based vacations each come with their own pros and cons, and it can be difficult to choose the best option for your Alaska trip.
Luckily, you don't necessarily have to choose one or the other. Why not do both?
You can combine a cruise with a land trip to Alaska by booking one of Royal Caribbean's one-way cruise itineraries. A Royal Caribbean ship sails one-way Alaska cruise itineraries each summer season. These cruises begin in Vancouver, British Columbia and end in Seward, Alaska and vice versa.
Related: Comparing the Royal Caribbean ships sailing to Alaska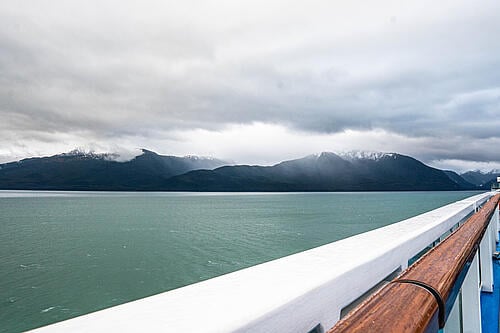 One-way Alaska cruises are 7-nights and visit 4-5 destinations in Alaska's Inside Passage before (or following) a crossing through the Gulf of Alaska to Seward. A one-way cruise means you can visit Alaska's top inland destinations and Inside Passage cruise ports.
There are a few ways to combine a cruise with a land tour of Alaska. Many passengers opt to book the land portion of their Alaska trip through Royal Caribbean as part of their overall cruise fare. 2-6 night tours are offered through Alaska's interior, visiting destinations such as Talkeetna, Fairbanks, Denali, Anchorage, and Seward.
Alternatively, you can choose to sightsee on your own in Alaska before or after your cruise. Renting a car, campervan, or RV is common for many travelers, or you can travel via the Alaska Railroad. Several tours are offered to Denali National Park and Reserve from Anchorage as well if you'd prefer an organized option without booking through Royal Caribbean.
More Alaska tips & tricks: