In:
If you're cruising to Alaska, is it better to book a cruise years in advance or try to find a last-minute cruise deal?
Knowing the ins and outs of booking an Alaska cruise can help guarantee you the lowest price, best stateroom, and most enjoyable vacation. While you can experience a wonderful Alaska cruise regardless of whether you book two years or two weeks in advance, here's what you need to know about the best time to book.
Book early, save money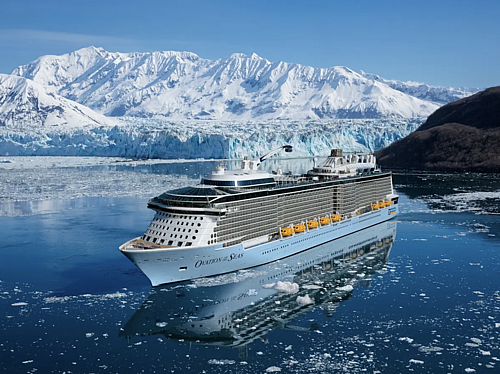 Alaska cruises are extremely popular, and it's almost always a good idea to book an Alaska cruise far in advance. Booking an Alaska cruise 12 months or more in advance can save you money and provide the most flexibility on itinerary and stateroom choices. 
You may also want to be prepared to book as soon as Royal Caribbean releases new Alaska cruise itineraries. Royal Caribbean tends to release Alaska cruise itineraries in late November for the season to come in two years. If you can plan far enough in advance to know you want to take an Alaska cruise two years from now, it's a good idea to book as soon as new itineraries are released.
Read more: What to know before booking a Royal Caribbean cruise
Even if you're unable to book a whole two years in advance, you'll still be able to find great Alaska cruise deals by booking 6-12 months prior to sailing.
If you look on the Royal Caribbean website, you may occasionally come across Alaska cruises that are priced higher for the following year than the current season. Because of this, you might decide to wait with hopes that the price on the sail date you are interested in will go down. This is never a good idea due to Royal Caribbean's Best Price Guarantee program.
Best Price Guarantee Program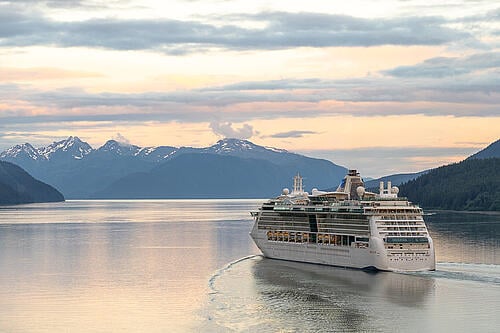 Royal Caribbean runs their Best Price Guarantee Program year round, which guarantees you will receive the lowest price on your cruise up until the final payment date if you live in a country that allows price adjustments (US, Canada, and others).
Read more: Do cruise prices drop?
If you book a cruise and later spot a drop in the cruise fare, Royal Caribbean honors the lower rate by refunding you the difference in price. Price adjustments can be allotted up until you make final payment, which is 75 days prior to the sailing date for 1-4 night cruises and 90 days prior to the sailing date for cruises 5 nights or longer.
It is up to you to find any differences in fare, which you can do by making a "mock booking" on the Royal Caribbean website and see if the overall cruise fare is lower. You can also contact your travel agent to check if the price has dropped.
When booking an Alaska cruise, the Best Price Guarantee Program comes in handy when you want to book the cruise as far in advance as possible, but still want to guarantee you can pay the lowest cruise fare for your stateroom category and cruise itinerary.
Consider your stateroom choice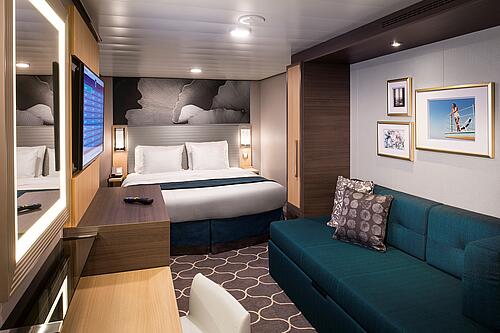 An important consideration for any cruise is which stateroom you want to book. From the most basic interior cabins to lavish, two-story suites, Royal Caribbean has a stateroom to fit any vacation style and budget.
Read more: What's the best cruise ship cabin for my family?
Generally speaking, it's best to book your Alaska cruise as far in advance as possible when you have a specific stateroom in mind. If you know your budget only allows for an interior cabin, be sure to book far in advance so you don't have to pay more for an oceanview or balcony.
Likewise, if you're looking to splurge on a suite, booking early ensures you have the most choice on suite category and location. While staterooms do not always sell out, it's not worth the risk if you have a particular cabin selection in mind!
Shore excursions and booking early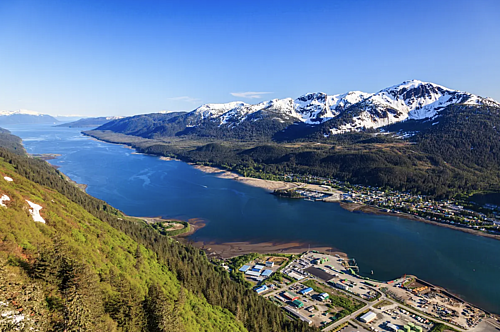 Booking your Alaska cruise as early as possible means you will be able to start purchasing pre-cruise addons, like drink packages, dining packages, and internet, far in advance.
Most importantly, you will be able to start reserving Alaska shore excursions. Shore excursions are one of the most amazing aspects of an Alaska cruise, whether whale watching, hiking, or visiting glaciers. Popular shore excursions can (and do) sell out as the cruise sailing date approaches.
Read more: Best things to do on an Alaska cruise
Booking your cruise early gives you more time to research, plan, and purchase the shore excursions that interest you the most.
Last minute Alaska cruise deals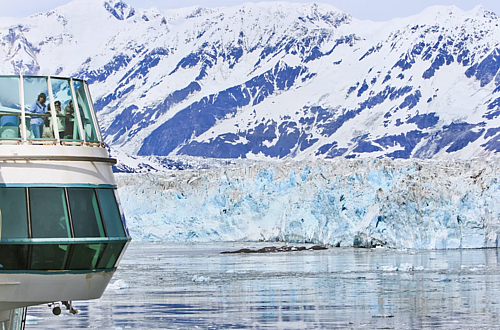 Despite our advice above, it can be possible to snag a great last-minute cruise deal. Cruise prices are dynamic, and the cost of an Alaska cruise one day can often be much cheaper or more expensive than the next. Occasionally there may be more supply than demand on Alaska cruise cabins and itineraries, leading to a relatively cheap last-minute fare.
Be sure to check airline prices before booking a last-minute Alaska cruise deal, though, as any savings on the cruise fare can be negated by inflated, last-minute airfare prices. Additionally, last-minute fares may not be during the month or season you would like to sail.
Read more: Are last minute cruises really cheaper?
Therefore, we don't necessarily recommend waiting until the last minute to book an Alaska cruise with the hope of finding a cheap fare. It's usually always a better idea to book your Alaska cruise much further in advance to ensure you can reserve the ship, stateroom category, and itinerary that works best for you.
Next steps: How to book (and reprice) your cruise and excursions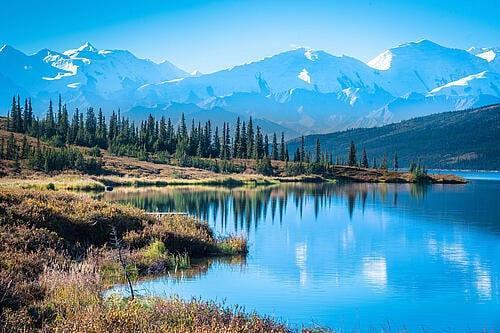 Now that you have a better idea of when to book your Alaska cruise, you should follow these steps to ensure your Alaska cruise is off to a great start:
First, you should book your cruise with a travel agent. A good travel agent will cost you nothing extra, but is an extremely valuable resource before and during your cruise. Travel agents are available to answer any questions you may have, offer suggestions on ships and itineraries, and work out any problems or issues you may face when planning your cruise.
Read more: Top things you didn't know travel agents could do for your cruise vacation
After booking through a travel agent, start researching the best shore excursions for an Alaska cruise and decide whether you want to book through Royal Caribbean directly or with an outside provider.
In the months leading up to your cruise, be sure to reprice the cruise often. Make a bookmark of your cruise in your internet browser so you can easily access the itinerary's page on Royal Caribbean's website. It only takes a few seconds to make a "mock booking" (pretend you are booking the cruise and select the number of guests, stateroom category, etc.).
If you notice the price has dropped, send a quick email to your travel agent and they can have the price difference refunded to you if it is before the final payment date.
You can do the same with shore excursions, too. If you notice the price of a Royal Caribbean shore excursion has dropped, cancel and rebook the excursion to lock in the lower price.
How far in advance do you usually book a cruise? Have you ever found a fantastic last-minute deal on an Alaska cruise? Let us know!