In:
Want to know which month of the year has the cheapest prices for cruises?
Finding the best time of the year to go on a cruise and get the cheapest price is all about timing.  Regardless of which ship, itinerary or stateroom type you are interested in, the key is about when you elect to go and when you book the cruise.
If you have a flexible schedule, there are certain months where cruise prices tend to be a lot cheaper. Booking a sailing during these times can save hundred or thousands of dollars and still deliver a fantastic vacation.
Make every dollar go further by taking advantage of these strategies for finding the cheapest months to go on a cruise.
Go when others cannot
All cruise cost factors being equal, the cheapest time to go on a cruise is when most others are busy or unwilling to go on that same sailing.
Most cruisers make a decision to go on a particular cruise based on their schedule at home, primarily related to their work or school schedule. Cruises that sail during times of the year when most kids are in school, or employers typically do not provide time off to their employees are the perfect time to snag a great deal on a cruise.
I will share good times of the year to consider cruises for many itineraries, but the common theme you will find among all of them is they are during times of the year when most families are not interested in cruising.
The other key factor to getting a deal is going on a cruise in what is known as the "shoulder season".  These are the weeks or months at the very beginning or very end of a ship's time in a particular region when factors such as weather, fauna or flora are not at their optimal levels. That is not to say cruising in the shoulder season would be a disappointment, but rather, not when conditions will be absolutely perfect.
Alaska 
May or September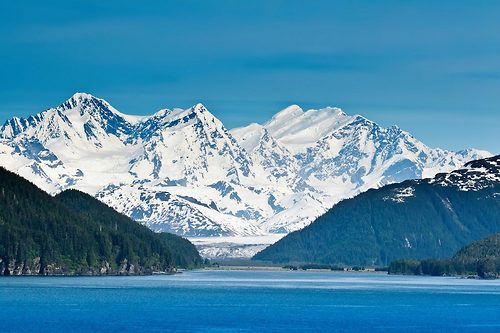 Are you looking for the best time to take an Alaska cruise? The very beginning and very end of the Alaska cruise season typically sees the lowest prices for Alaska cruises. Generally speaking, May and September have the coldest temperatures of the Alaska cruise season, and it is also the time of year when school is still in session.
Beyond time of year, you will likely find lower prices on open jaw sailings (cruises that begin in one port and conclude in a different port) than roundtrip sailings. Of course, airfare prices may negate any savings from choosing an open jaw sailing.
Read more: What is the cheapest month for an Alaska cruise?
Australia & New Zealand
April or November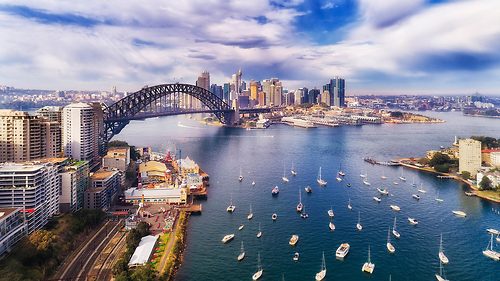 If you are cruising down under, the busy months are around December and January because that is Australia's summer and also the most expensive prices.
Royal Caribbean concludes its cruise season in April or May, so if you can snag a cruise then, you will find some great deals. In addition, November is typically a less in-demand month.
Bermuda
May or September - October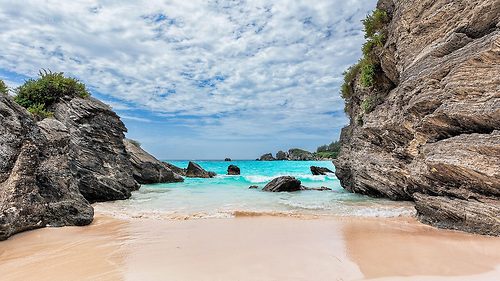 The month of May is the beginning of the Bermuda cruise season, and prices will be lower due to it being the shoulder season.
September and October has two reasons why prices can be lower: school is in session and it is hurricane season.  While hurricanes do not typically impact Bermuda as much as the Caribbean islands, storms will usually pass by Bermuda at least once per year. 
Canada & New England
May or October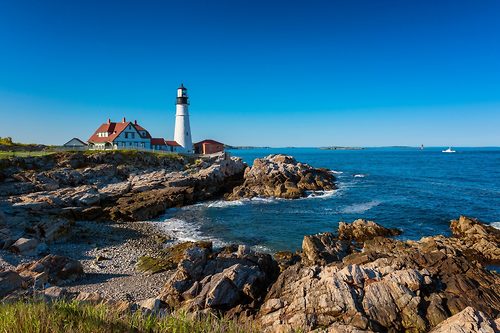 The weather is all about why you might want to cruise to Canada or Bermuda, and the months of May or October are not typically the most popular type of weather.
In both months, the weather is usually the coldest of the cruise season, with late October being especially cooler. New England can be still moderately warm during these months, but Canadian cities cool down quicker due to their latitude.
Caribbean
January, May, September, October or early December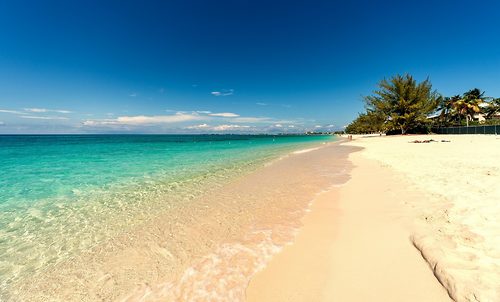 The Caribbean cruise season is year-round, and there are some peaks and valleys in terms of demand and pricing throughout the year.
In terms of temperatures, it remains warm throughout most of the year, so there is almost always sun and warm enough temperatures to swim and be outdoors. November through February can see an occasional cold front pushing through to make things feel a bit chilly, but they are short lived and the exception.
When it comes to getting the lowest price on a Caribbean sailing, it is about cruising when school is in session or during hurricane season (June 1 through November 30).
The cheapest times of the year to cruise the Caribbean will be....
January (minus New Years week) [School in session]
First two weeks of February [School in session]
May [School in session]
September [Hurricane season]
October [Hurricane season]
First two weeks of December [School in session]
Mediterranean
March, April or November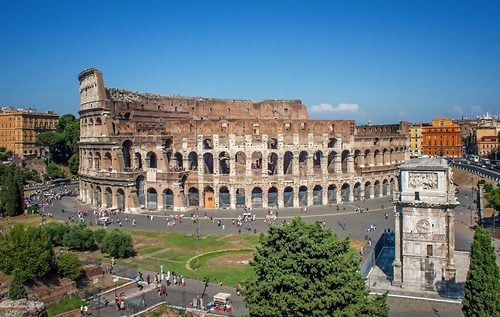 Cruising to Europe is a very popular choice, and the Mediterranean is among the most popular places to cruise outside the Caribbean. Royal Caribbean begins its cruise season in March or April, and you will find most families still in school and the least crowds in the Mediterranean.
Temperatures can still be warm in the Mediterranean, but not as oppressively warm as the summer months.  Moreover, November usually sees the lowest prices of the year for Mediterranean cruises.
Northern Europe
May or October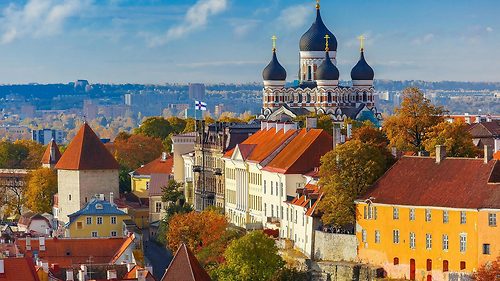 Northern Europe cruises that visit the Baltics, Norway or the British Isles have a shorter cruise season than the Mediterranean, but pricing follows the same basic pricing principles of anywhere in Europe. Going during the shoulder season while temperatures and demand are lower will get you the lowest prices of the season.
Your thoughts
Do you agree with my picks for the cheapest months of the year to go on a cruise? Are there any months you think are better or worse than listed? Any specific times of the year that you think are ideal for going on a cruise and saving money?
Hearing your feedback—even when you disagree with us—is both interesting to us and helpful to other readers, so please share your thoughts below in the comments!