In:
After spending a week on Royal Caribbean's Wonder of the Seas, I had a great family spring break vacation, and I know I greatly benefitted from some pre-cruise planning.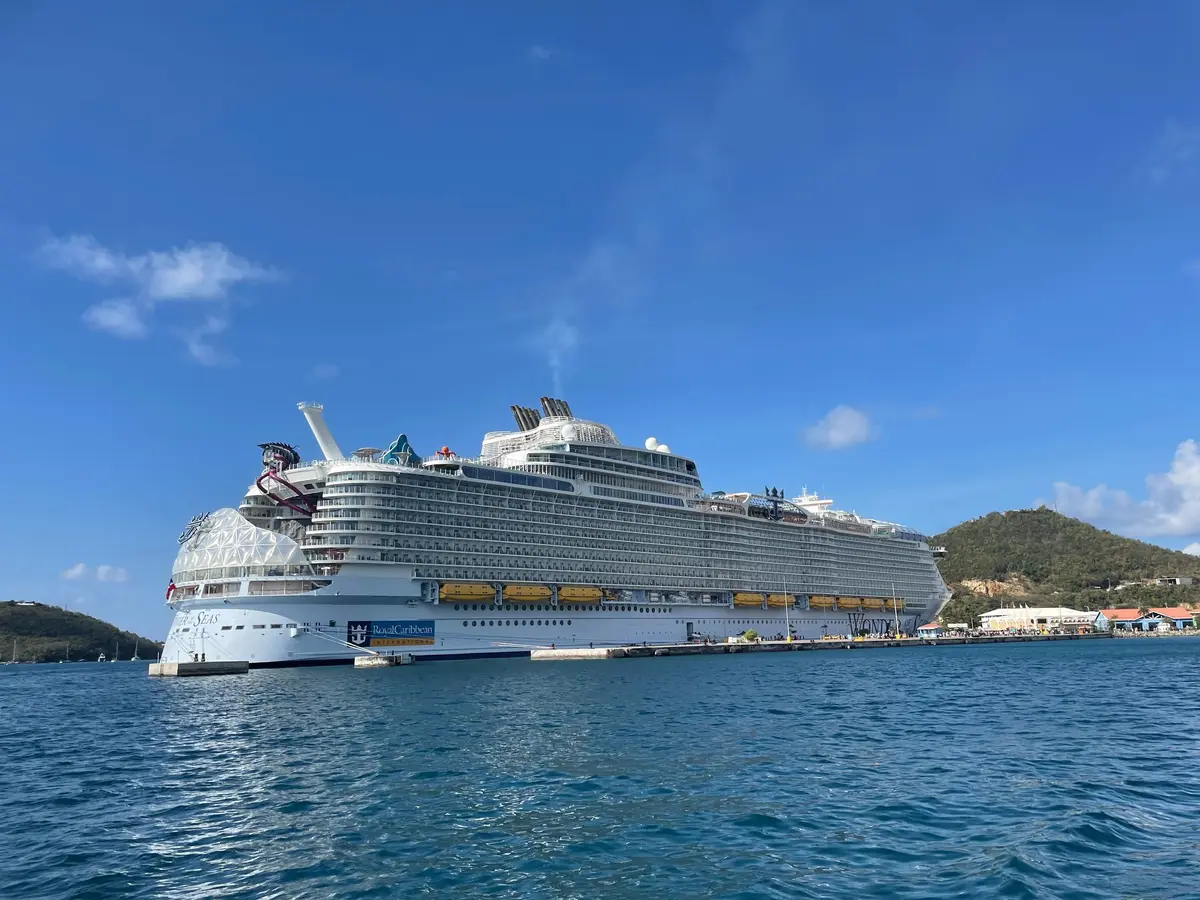 After years of cruising, it's become apparent to me how important just a little planning ahead of time can do to improve your vacation experience.
While you could simply show up to the cruise ship and have a good time without any forethought, planning out a few aspects of your vacation adds a lot to the experience and avoids some common cruise pitfalls.
On a ship as big as Wonder of the Seas, you're also competing in a way with your fellow guests for opportunities and things to do onboard. From dining, to entertainment, to waiting, there's a limit on how much you can do onboard and I firmly believe your time on a cruise ship can be optimized.
In retrospect, here are five super simple things I did before my cruise began to eliminate hassles before they could ever occur.
1. I did everything in the pre-cruise check-in
When you step foot into the cruise terminal, your cruise vacation begins and ideally, your time in the terminal is as quick as possible so you can get onto the ship.
Royal Caribbean has made it super simple to breeze through the check-in process by making the entire process digital via the Royal Caribbean app.
First and foremost, at 45 days before my cruise, I grabbed an early check-in time to ensure we could likely get onboard first. It's a good idea to set a calendar reminder to get a time right away, because a lot of people will be vying for those early times.
Next, complete every step of the check-in process before the cruise.  
Scan your passport
Take a selfie photo
Add your emergency contact info
Add a credit card
If you don't do these things at home, you're going to do it at the terminal with the agent.  It feels like the agents often struggle with their tablets working correctly, and it just wastes time.
Because we did everything at home, every terminal representative we encountered merely had to look over our paperwork, verify it was all there, and sent us on our way.
Your vacation time is precious, so don't waste it in the cruise terminal.
2. Booked my shows early
If you're sailing on an Oasis or Quantum Class ship, you can pre-book shows and you really need to do this as soon as it becomes available.
While you can probably still get into the shows without a reservation, having a reservation really makes the entire experience so much simpler.
At around 30 days before your cruise, the shows will become available to book and it's complimentary to book shows.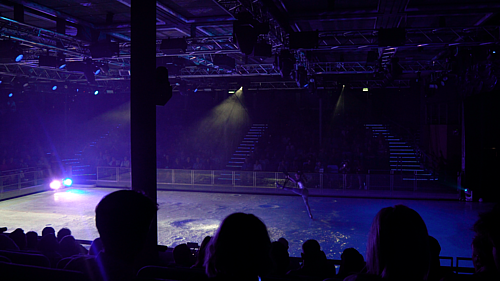 It's quite clear enough people have gotten the memo about booking shows that times go quickly, so you'll want to book it right away. Put a calendar reminder for this time too.
By having the show reservations, there was no concern once onboard if we would be able to see a particular show time or having to waste time standing in a standby line.
3. I took a ride share to the port instead of parking
This tip was not part of my original plan, but I was really glad to have taken a Lyft ride to the port instead of driving myself.
The day before the cruise, we discovered a nail in the tire of our family car and there wasn't enough time to get it patched before we left the next morning for the cruise.  As a result, I decided to use Lyft instead.
We live about an hour from Port Canaveral, so driving to the port so we've almost always driven ourselves in the past.
The reason why I'm including getting a ride to the port on this list is because the parking situation in Port Canaveral (and other Florida ports) has become much more of a problem than in the past.  In short, the parking lots at the port seem to be fuller than ever before.
Wonder of the Seas departs from Terminal 1, and the main garage was already quite busy when we got there. There are more ships and bigger ships sailing than in the past, and the overflow lots are now the norm instead of the exception.
By taking Lyft, we pulled right up to the terminal, dropped our luggage with the porters and we walked right into the terminal.  It was a breath of fresh air compared to having to wait in the traffic to get back into the terminal and find a spot.
If this sounds like a "first world problem", it definitely is, but we saw the backup to get into Terminal 1 only get worse as the day wore on. 
4. I did traditional dining instead of My Time Dining
While 5pm is earlier than I would like to have dinner, the ease of which it is to have a fixed table and time seems to greatly outweigh the downsides to My Time Dining.
My Time Dining is great since you can eat at different times during your cruise. This is super helpful when you have a later day in port, but there's also more waiting and it always seems the people waiting to get in for My Time Dining look annoyed.
To be fair, our family has always done traditional dining when we eat in the Main Dining Room, but since this article is about how to be stress-free, there's no doubt having a set time every day with no waiting is the definition of that.
When it was our dinner time, we walked right into the Main Dining Room and sat at our table. We had menus in hand and a drink order being taken shortly thereafter.
I'm not advocating no one should do My Time Dining, rather, I think traditional is just easier.
Read more: My Time Dining versus Traditional Dining
5. Pre-booked my shore excursions
It feels like waiting to figure out your plans on shore the day you get to the port is becoming a new mistake.
Royal Caribbean's shore excursions seem to be selling out much faster than in years past, and if you try winging it with a vendor in port, there's just too much ambiguity as to what the experience could end up being.
The issue is exacerbated in Perfect Day at CocoCay because Royal Caribbean's marketing machine has been so effective in getting the word out. The result is everything other than a floating mat is sold out months before the cruise begins.
Prior to the cruise, we made reservations for shore excursions in St. Thomas and St. Kitts and we not only loved both of our tours, but I was glad to not have to deal with trying to navigate a last-minute tour decision.
Whether you book a tour through Royal Caribbean or on your own, it's a good idea to plan it out well before the cruise begins and to have a plan in place so that you can be assured you'll it's all waiting for you when you arrive.
More information:
6. I took naps
This is such a small thing, but taking a nap really makes your day seem more care-free.
We had three sea days on this sailing, and I found myself taking a nap every day of them right after lunch.  While there is indeed so much to see and do on Wonder of the Seas, I relished a refreshing doze in my cabin.
It certainly helped with any FOMO that I had been on Wonder of the Seas a few times already, but if your goal is have an easy going time of things, I really think a good nap helps a lot.
Plus, taking a nap meant I had more energy for evening activities. Especially late-night fun in the casino or bars around the ship.
Sometimes it's the little things that can put yourself at ease during your trip.