In:
Balcony cabins on a cruise ship come in locations all around the vessel, including some on the aft of the ship that are highly desirable for certain cruisers.
Aft balcony rooms are usually standard balcony rooms, but with a location that overlooks the back of the ship.
If you've talked about balcony location with some people that cruise a lot, then you may hear about how wonderful a cruise cabin an aft balcony is to book.
What's the difference between an aft balcony and a regular balcony room, and what should you know about these rooms?
What's special about an aft balcony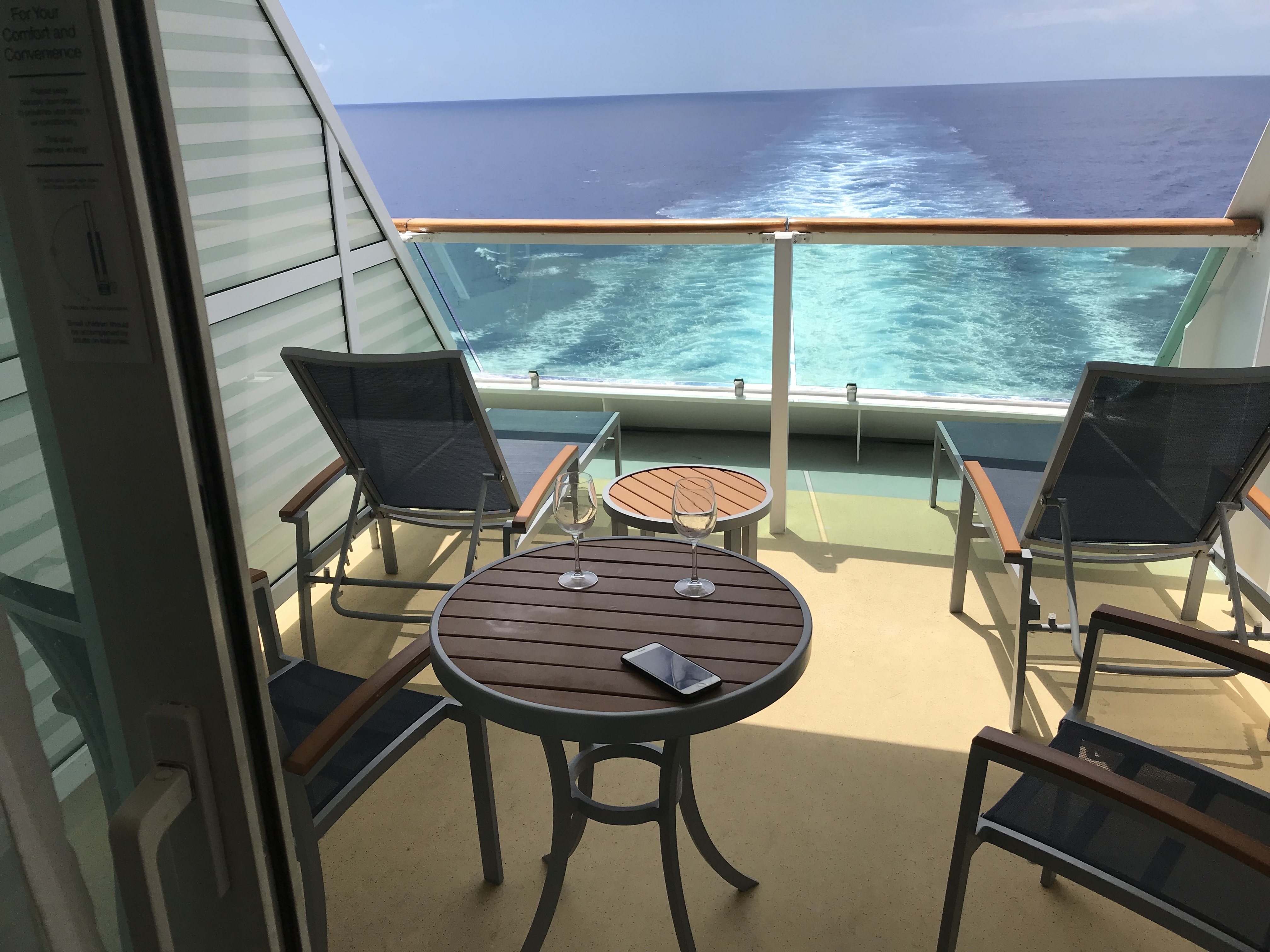 As the name implies, an aft balcony is a balcony that overlooks the back of the ship.
Aft balcony staterooms stand out because they offer a different kind of view from a standard balcony, which some cruisers find desirable.
Having a view of the ship's wake is something you may find relaxing and/or enjoyable to watch, especially while sailing out of a port.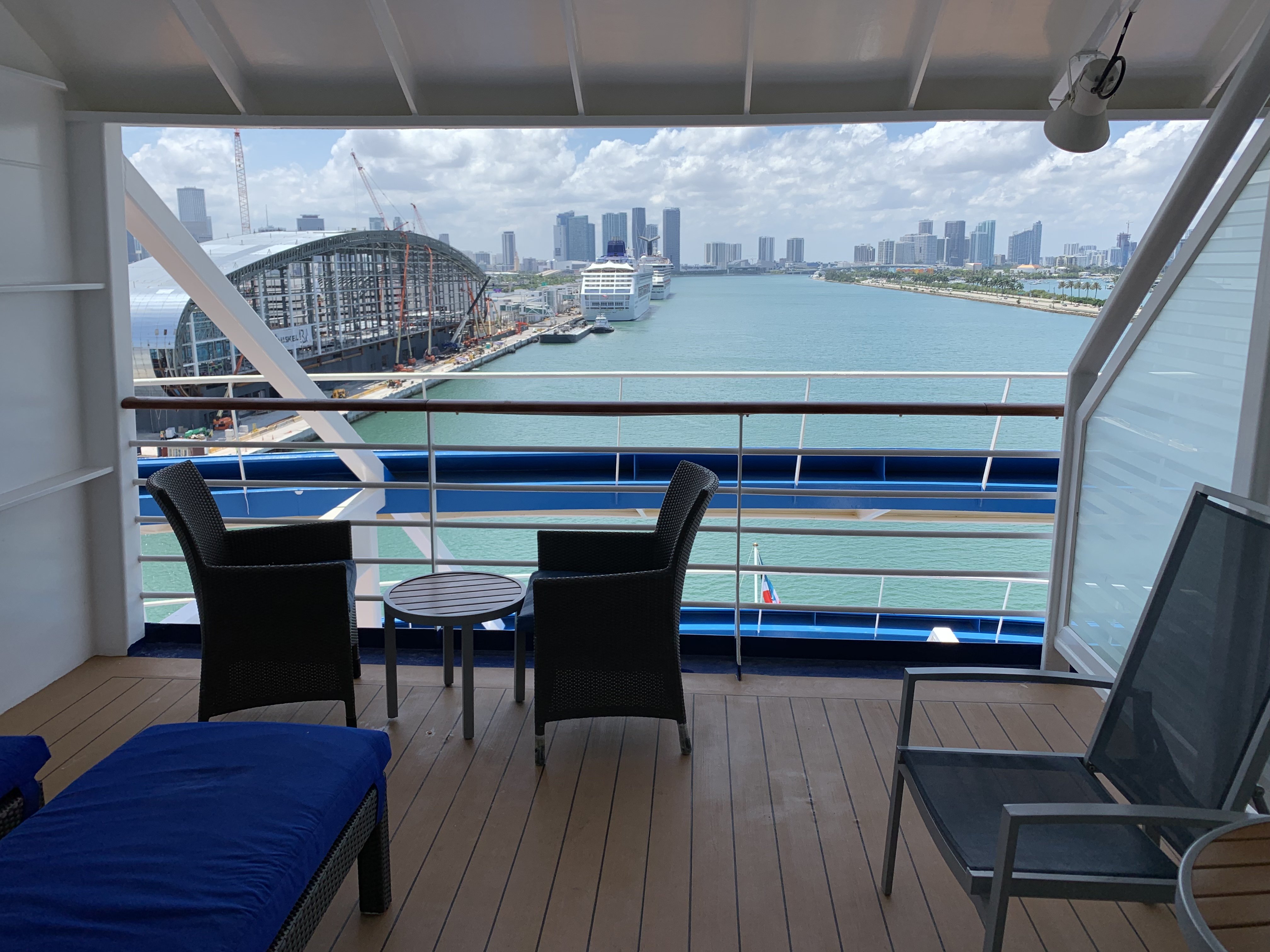 In addition, the aft balcony rooms on some Royal Caribbean ships have significantly larger balcony space than a balcony cabin on the side of the ship. 
Essentially, you may end up paying a similar price as someone who books a balcony on the side of the ship, but get much more living space on your private veranda.
Another nice benefit of an aft balcony is you will not have noisy people walking by your door, compared to cabins midship.
Why you might not want an aft balcony
The principal drawback of an aft balcony is the distance of the room to the elevators.
On Royal Caribbean cruise ships, there are two elevator banks: at the front and middle of the ship. 
Depending on the size of the ship and your aversion to walking long(er) distances, the amount of walking to and from your room may be a concern.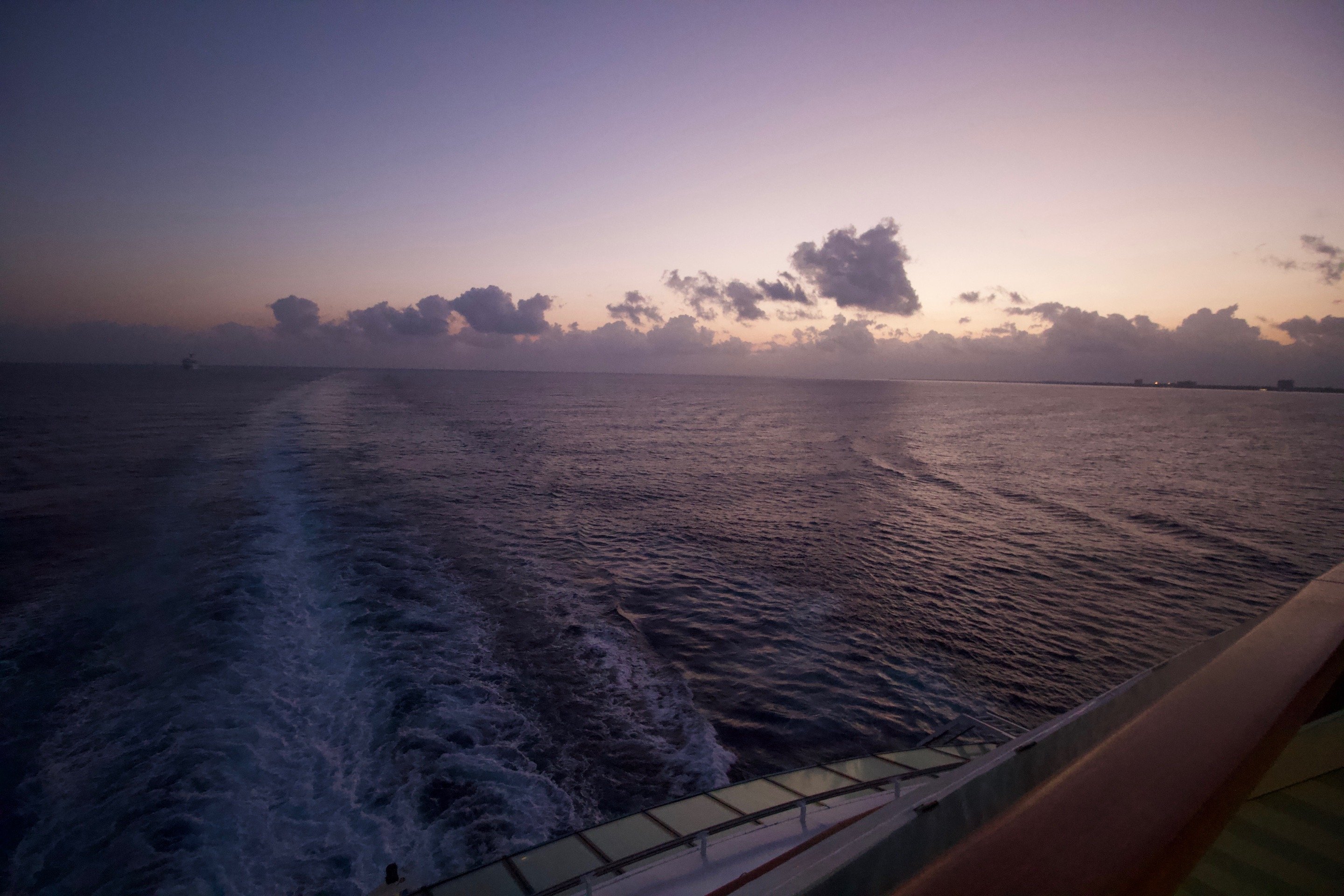 In addition, aft balcony rooms can sometimes have less have a breeze compared to balcony rooms on the side. This will vary from sailing to sailing depending on the weather, but it is not unheard of to have a hotter balcony feel due to the lack of wind moving past.
Just like rooms at the very front of the ship, the sensation of movement can be potentially greater at the very back of the ship.
It's also possible an aft balcony may cost more than a balcony elsewhere on the ship.
One more thing about aft balcony rooms on Royal Caribbean: the aft balcony rooms on some ships can have obstructions. This is the case with Voyager and Freedom Class ships.
Tips for aft balcony cabins on Royal Caribbean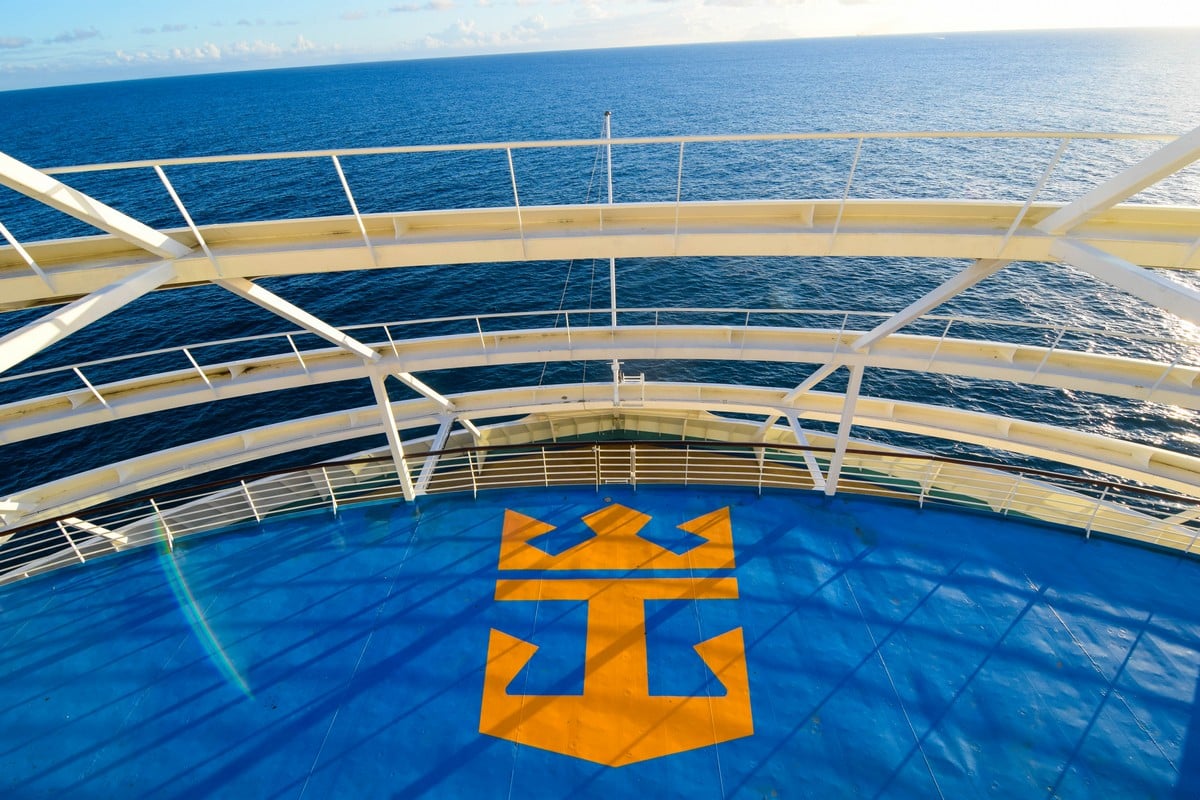 You will find aft balcony rooms on all Royal Caribbean cruise ships, but the more affordable ones will be on Vision, Radiance, Voyager and Freedom Class ships.
On Oasis and Quantum Class ships, the aft balconies are primarily suites that command a much higher price.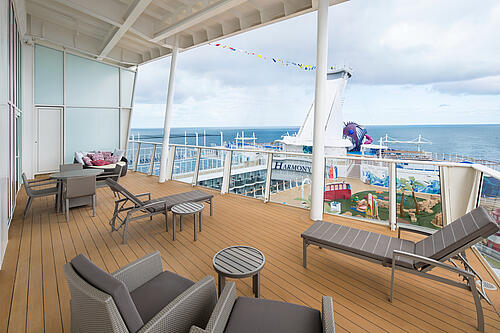 If you want to nab an aft balcony room, you will want to book it early. These cabins are among the most highly sought-after staterooms because of their desirable location.
Before booking, look at the deck plans for the ship you are going to sail on and investigate which aft balcony rooms have the extra balcony space.
Is an aft balcony worth it?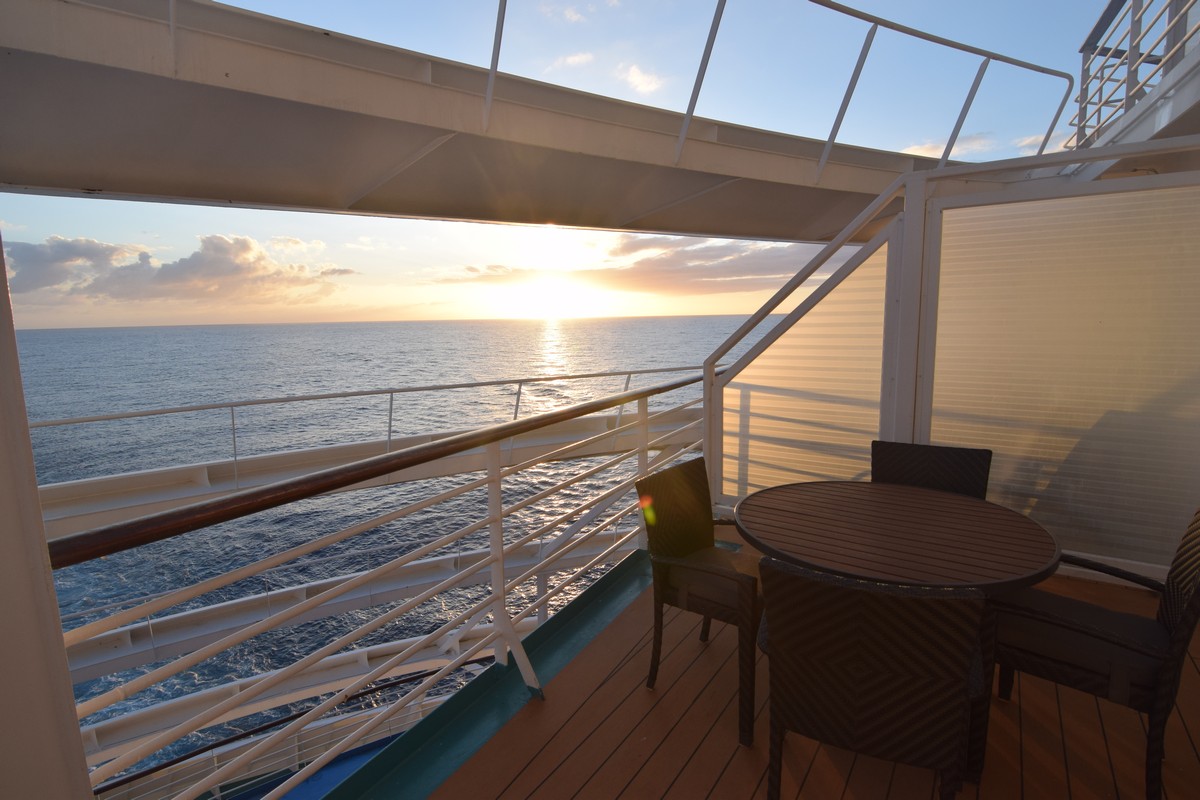 If having an extra large balcony and different views from your balcony is important to you, then an aft balcony can be worth booking.
You should be okay with the distance to the elevators, so anyone with mobility issues will want to avoid them. Likewise if you are sensitive to motion sickness and should instead book a room midship.
If you do want to book an aft balcony, be sure to act quickly and reserve it as soon as you can.
The views of the wake alone are usually what draws most people to booking an aft balcony.
More information