In:
Planning your cruise vacation often includes the age-old debate of whether or not you should book excursions through the cruise line.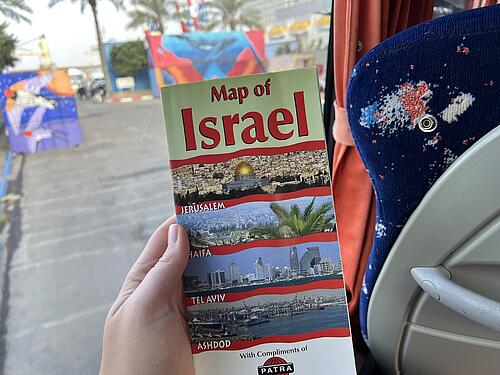 When you arrive to a cruise port, you often have three choices for how to spend your day:
Explore the port on your own
Book a tour through the cruise line
Choose a third-party tour company
When it comes to cruising, I firmly believe there's a time and place for each of these options. Depending on your budget and length of time in the port, it can be very cost-effective to book a third-party vendor.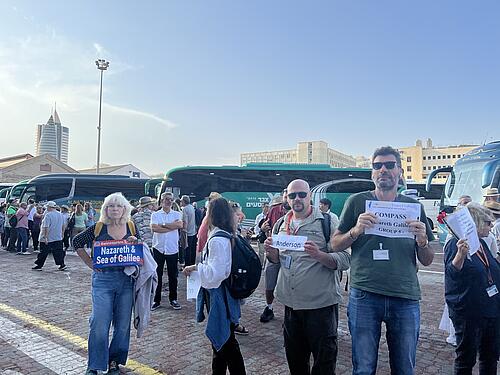 There's also been times on European cruises where I want to visit somewhere that isn't on the excursion list. Sometimes, it's way too expensive to book excursions through the cruise line when I can get the same experience for much less with an independent tour company.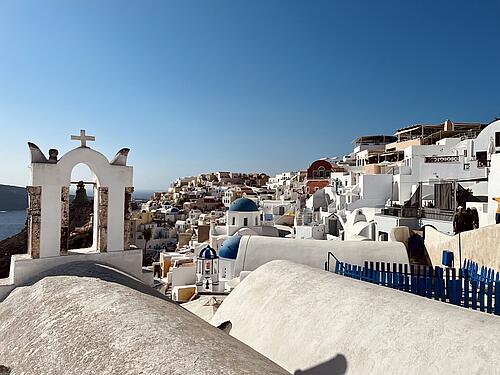 I also appreciate exploring ports by foot whenever possible. Some ports are inherently easier to explore on your own; for example, some ports allow cruise ships to dock right in the city center where you can easily walk around or take a taxi.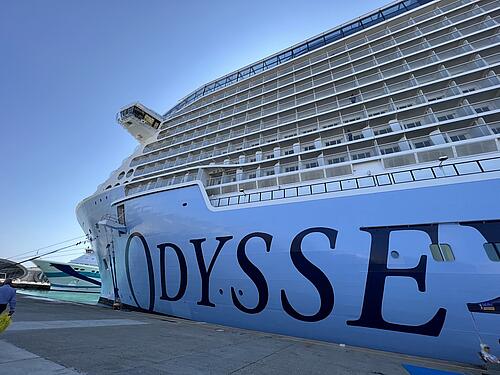 In general, I've found that European cruise ports are very pedestrian-friendly so we often choose to do our own thing whenever possible. This allows you to have flexibility to spend your day exactly how you want and I love exploring a city by foot.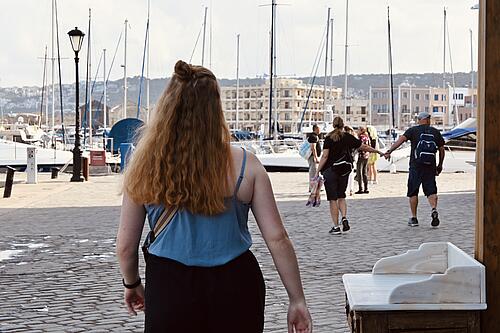 However, on a recent 12-night European cruise to Israel onboard Odyssey of the Seas, we booked four excursions through the cruise line - and it was the absolute best decision we could have made.
Here's why I don't have any regrets about booking Royal Caribbean sponsored excursions on our Holy Land sailing. 
Immigration Preference
First (and probably most importantly), the biggest advantage of having a shore excursion through the cruise line was having priority immigration when we arrived in Israel.
Although not common for European ports, Israel requires face-to-face immigration for all maritime tourists. With nearly 4,000 passengers onboard, every single person was required to go through this in-person immigration even if they were not planning to go ashore.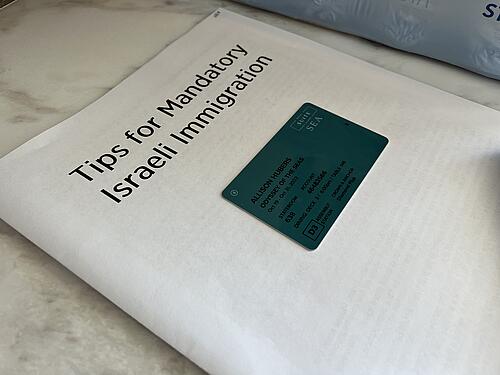 Originally, we had booked a third-party tour through Viator because we had an overnight in Ashdod and we weren't worried about returning to the port at a certain time.
However, I decided to do some research about immigration in Israel just a few months before we sailed. I discovered that Royal Caribbean tours would receive immigration priority and everyone on an independent tour would need to wait for all cruise line tours to go through immigration first.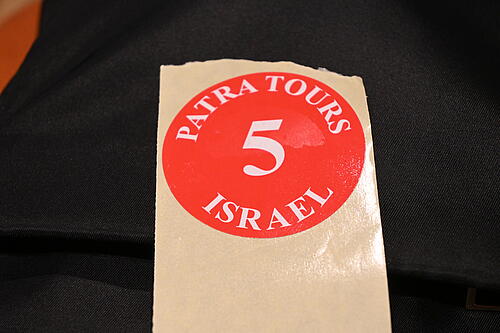 Those that were not on a sponsored excursion had to get an immigration number prior to arrival; these were given on a first-come, first-serve basis.
Also, large independent tours that comprised of 30-50 cruisers onboard had to coordinate getting similar immigration numbers so everyone could go through at similar times.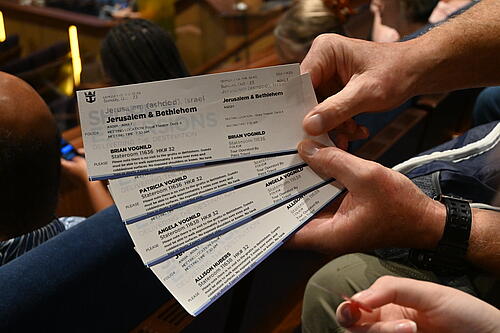 I watched online as many scrambled to change their tour plans and coordinate with their independent guides when they found out about the immigration delay.
For larger cruise ships, immigration in Israel can take four to five hours! We decided to cancel our third-party excursion, watch the cruise portal, and book a Royal Caribbean excursion as soon as a full-day tour opened up.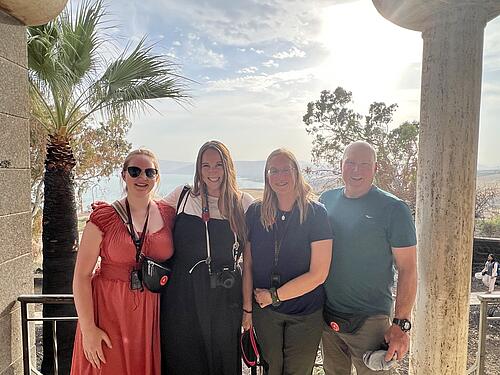 This was the best decision we made, as we were able to go through immigration promptly at 8:00am. As expected, those who did not have a Royal Caribbean excursion had to wait until 12pm-1pm to get off the ship.
Most of the sites in Israel close near 4pm-5pm, so this really doesn't allow for much time to see everything the city has to offer.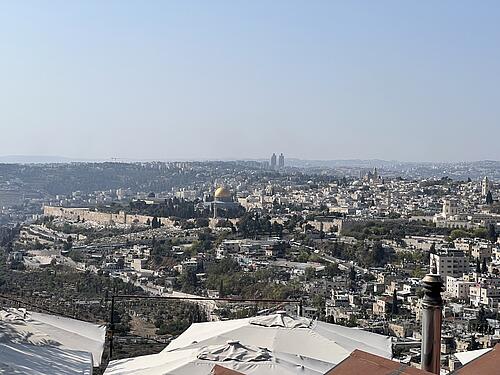 For us, Israel was the main highlight of the itinerary and we wanted to optimize our 3 days there with full-day tours. Losing half of a day waiting for immigration would have been not only frustrating, but also disappointing.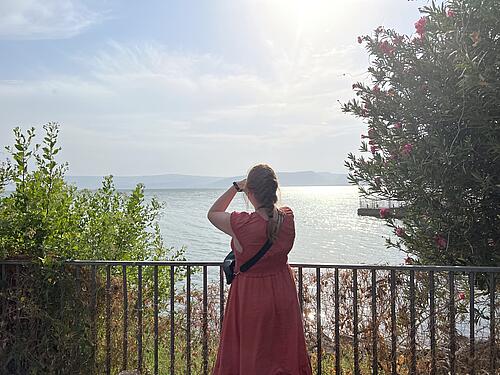 We heard stories of people who did not get through immigration quick enough and their independent tours cancelled on them - or they were left behind entirely to fend for themselves. We met others who tried to explore the port on their own after getting left behind, but found difficulties trying to do things without a tour guide.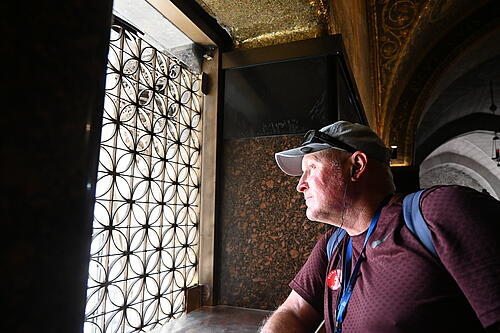 Late Return Guarantee
In addition to priority immigration, another major perk of booking an excursion though the cruise line was having the guarantee that the ship would not leave us behind.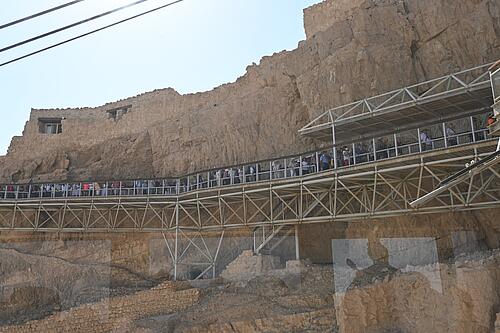 After thinking through our excursions, we realized that we had a lot of driving between all of the sites we wanted to see. For example, visiting the Dead Sea and Masada was more than 2 hours away from the Ashdod cruise port.
Since we wanted to see places that were not close to the cruise port, it made sense to book our excursions through the cruise line. We also found there to be a lot of traffic jams in Israel; our tour guides mentioned that Israeli people love having the luxury vehicles, which congests the road.
On our second day in Israel visiting Masada and the Dead Sea, we found ourselves more than an hour behind schedule. There were tons of tour buses visiting Masada at the same time and only one person was operating the two cable cars that take people up to the mountain top and back to the visitor center.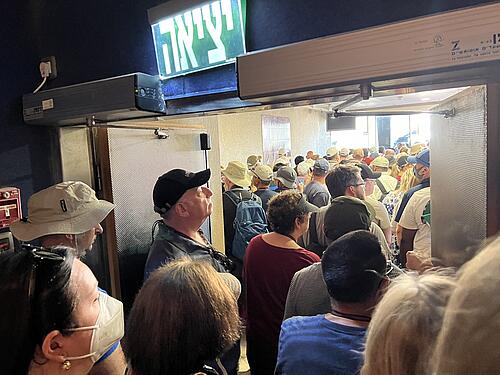 We waited in line for an hour with people pushing and shoving their way through the crowd. Most were likely scared of being separated from their tours and being stuck 2 hours away from the cruise port.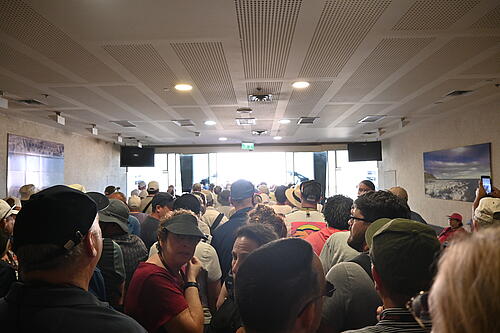 With our Masada delay, we visited the Dead Sea almost two hours later than anticipated on the schedule. Instead of stressing about getting back to the ship on time, we had a sense of ease knowing the ship would not leave us because we were on a Royal Caribbean sponsored excursion.
We enjoyed our time floating in the Dead Sea instead of skipping it entirely because we were stressed about getting back to the ship on time.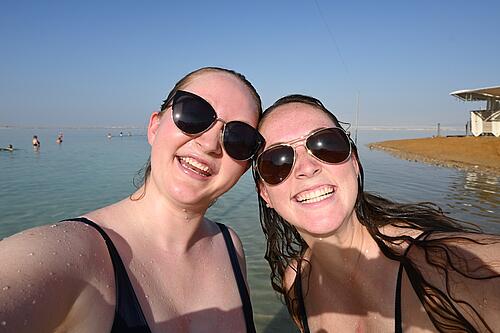 There were tons of tours that returned late to the ship that evening, so Odyssey of the Seas left three hours later than scheduled.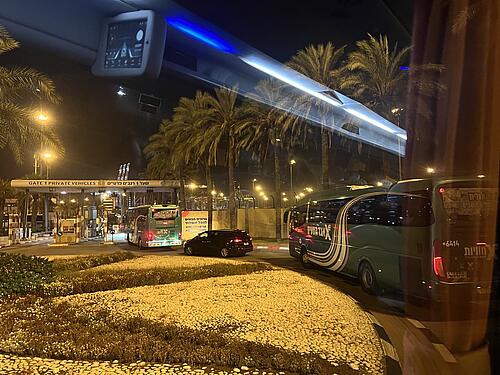 The same thing happened on our third day when the ship was docked in Haifa. As we were shuffled from site to site, we were about an hour behind schedule. This had us running late and then we hit traffic on the way back to the cruise port.
Again, the ship departed Israel later than anticipated because there were other tours also behind schedule.
I can only imagine the panic that would have overwhelmed us if we had been on an independent tour during this time. Our tour guide said he had never seen the amount of people we saw when visiting Masada. You just never know when things might go amiss in these situations. 
We were very grateful that we were on Royal Caribbean sponsored excursions and did not have to stress about getting left behind in a foreign country.
Priority Tendering
Although Israel was the main draw for us with this 12-night itinerary, we also had port stops in Greece and Cyprus.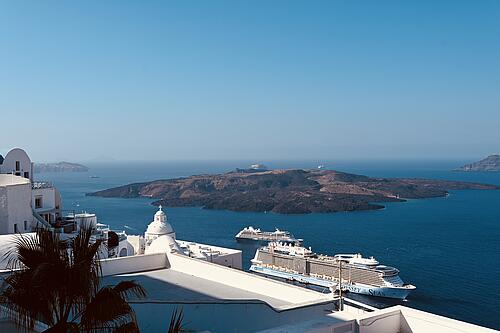 Santorini is one of the most popular ports in Greece, along with being a popular destination for travelers all over the world. Its stunning volcanic, mountain landscape makes it a bucket-list destination, but also a logistically challenging port for cruise ships.
During our visit to Santorini, there were five other ships docked during the same time, so it was very busy. Santorini also requires tenders for those wanting to go ashore to the island.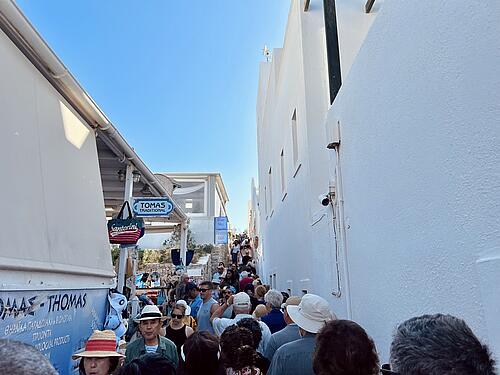 Those who choose to independently get off the ship are tendered from a one end of the ship while excursions through the cruise line launch from the other end. Those independently exploring are brought to Skala, which is a small tender port near Fira.
Since the town of Fira is located up the mountain, you have to either ride a cable car, walk the steps or ride a donkey (yes, really!).
If you're on a cruise line excursion, you are likely brought to the Athinios port instead where you can take busses throughout the island.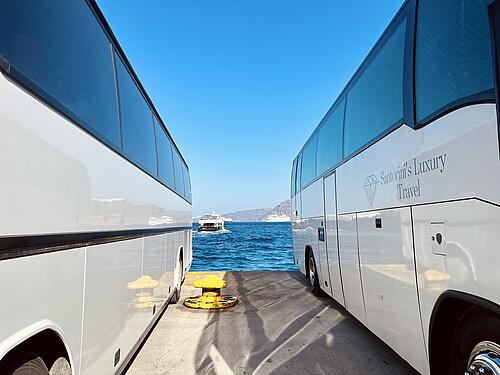 I've been to Santorini twice before. My first visit was on a land-visit during my study abroad semester, so I knew the lay of the land. The second time I visited Santorini was on my honeymoon with my husband, in which we chose to independently take on the island with a ferry to Oia and bus ride to Fira.
As young-20-something newlyweds, we didn't mind the thrill of running down the stairs along the donkeys to get back to the tenders! If anything, it was a fun memory for us after a lovely day on our own time.
However, I knew my parents (in their early 60s) would not appreciate the stress of riding a donkey, the physical strain of doing all the steps, or the frustration of being crowded in a line waiting for cable cars.
After weighing the options, we chose to book an excursion through the cruise line for Santorini. We were given priority tendering to get off the ship and didn't have to fight any crowds onboard.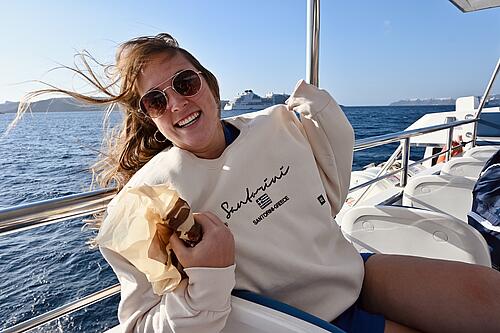 The tender brought us to the Athinios port and we were bussed across the island to the Village of Oia, in addition to a stop at a winery and visit to Fira.
Not having to worry about the tendering situation, along with the stress of how we would get back to the tender port from the mountaintop of Fira was a huge relief.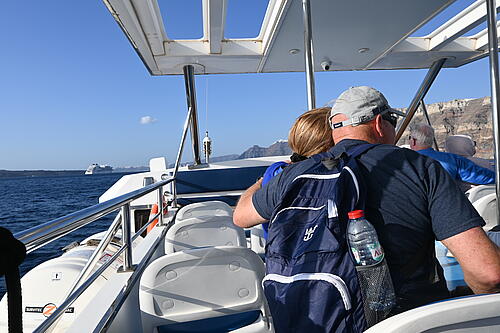 We had a lovely day exploring the island by bus and I was grateful that we didn't experience any logistical challengers, especially considering how many ships were docked at the port at the same time.
Overall Safety
While Israel is generally considered to be very safe, we did see a few headlines before our cruise that gave us pause with the rising tension in that area of the world.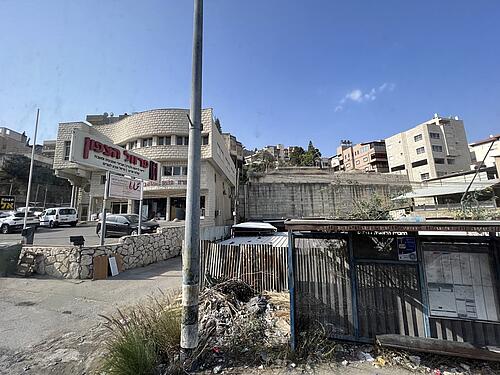 Speaking broadly, cruise lines do not want to take any major, known risks with their excursions; most of the time, these companies are vetted thoroughly for safety.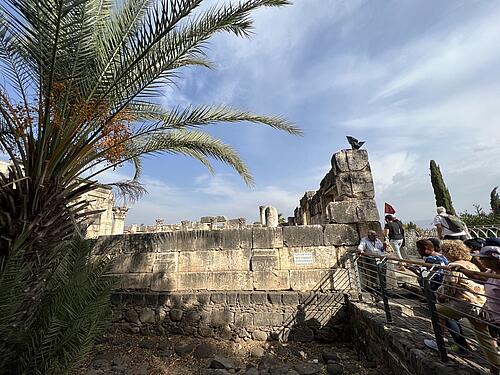 When cruise lines market and sell tours, they are inherently accepting some sense of liability when something goes wrong.
Of course, things can happen when you travel whether you're on a cruise line excursion, exploring a port on your own or traveling with an independent tour company. There will continue to be risks with traveling that you accept when you choose to pack your bags and head out to see the world.
For this itinerary, we felt booking excursions through the cruise line was the best decision we could make for our safety. Since we had not traveled to this area of the world before and we were not familiar with the port or the country, it felt like the most informed decision we could make.
We knew we were paying a premium for booking excursions through the cruise line; yet, it felt like the money was worth it to have peace of mind for our time in Israel.
General Convenience
One of the biggest draws of booking a cruise short excursion with the cruise line is the general convenience you'll have, especially when it comes to logistics.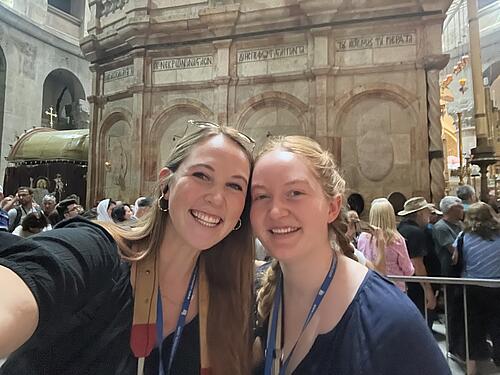 It's so nice to just wake up, have breakfast and meet at a designated spot onboard. There's very little planning, coordinating and stress involved with sponsored shore excursions.
We also appreciated the flexibility of booking excursions through the cruise line. In this instance, my mom wasn't entirely sure which days in Israel she wanted to take tours. She considered staying on the ship because she didn't know how comfortable she felt getting off the ship.
Having our excursions booked with the cruise line gave us cancellation flexibility if she ended up changing her mind last minute and not wanting to join us on tours; you simply walk to the shore excursion desk and the crew members help you from there.
There's no coordinating with a tour company in this instance, which can be difficult onboard if you have internet troubles or don't want to purchase an internet package.
At the end of the day, we knew were were also paying a premium for the convenience provided; in this instance, it was absolutely worth it for us.
I wouldn't change anything about the shore excursions we booked through the cruise line during this European cruise to Israel - it was truly the best decision we could make for our family.