In:
Fall is in the air, but Royal Caribbean cruises in October are still taking you to places that are plenty warm.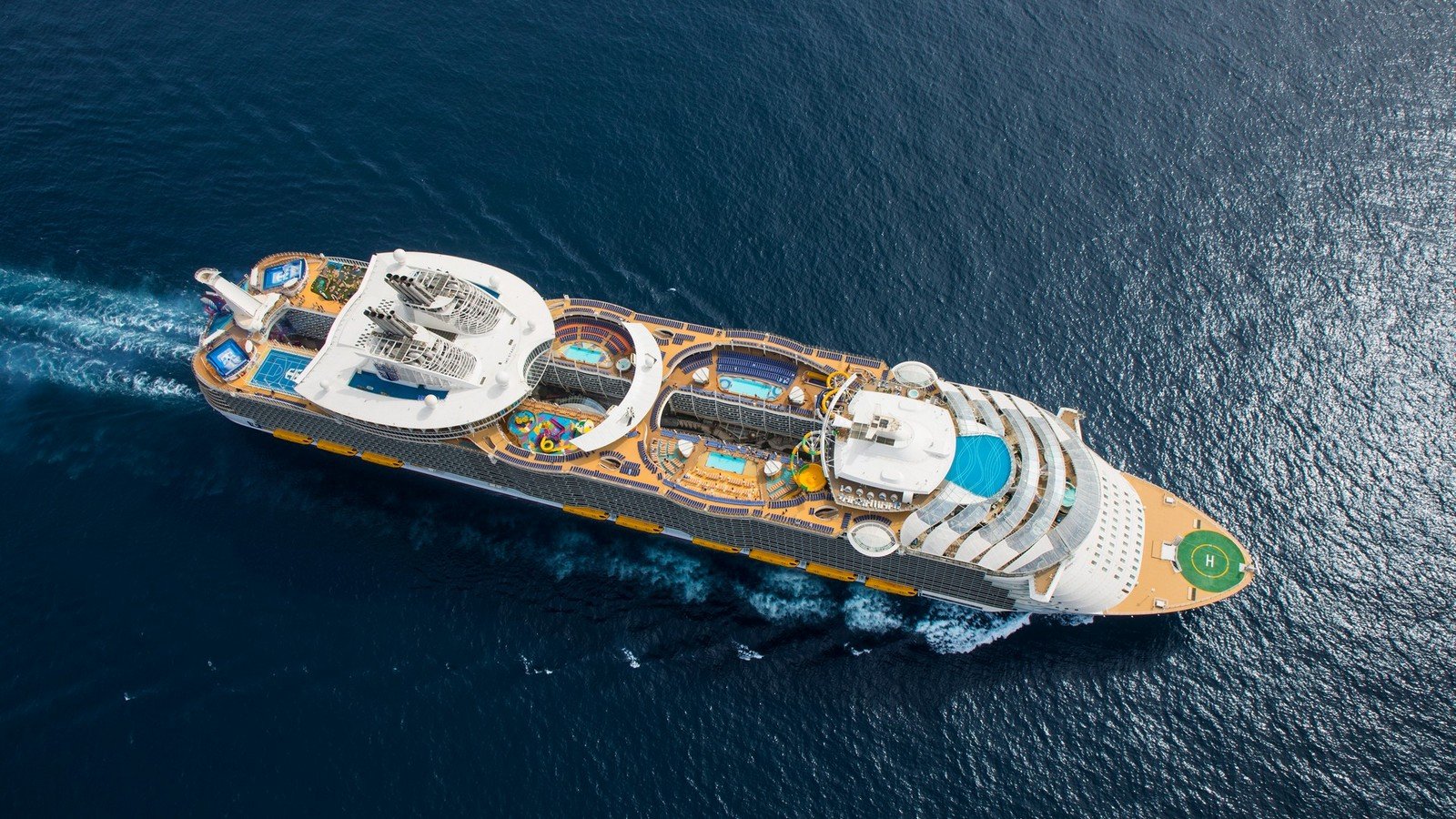 There are many Royal Caribbean cruise ships in operation in October, with one ship returning to service and a couple resuming service in a new market.
This post will share important information what you should know before going on a cruise in October. This month we see the end of cruising in Alaska for the season, but there is still time to see Europe before that season comes to an end.  Meanwhile, Caribbean sailings will start to increase with ships returning to start winter itineraries.
Just like September, October is also one of the best times to get a great price on a cruise. The combination of school in session and the peak of hurricane season makes for some really low rates.  In fact, last minute cruise prices are pretty good if you can take advantage of certain October sailings.
Ships sailing in October 2021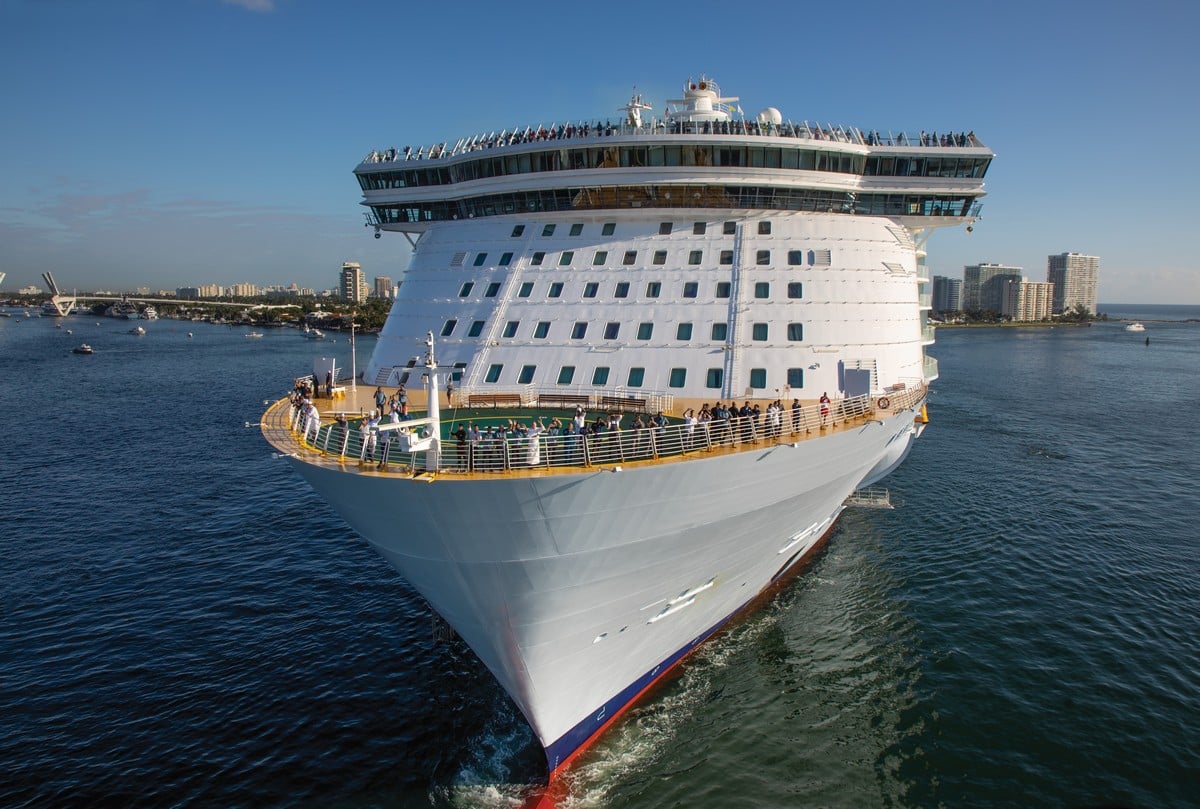 By the end of October, 14 Royal Caribbean cruise ships should be in operation.
Freedom of the Seas from Miami, Florida
Anthem of the Seas from Southampton, England
Jewel of the Seas from Limassol, Cyprus
Odyssey of the Seas from Fort Lauderdale, Florida
Allure of the Seas from Port Canaveral
Ovation of the Seas from Seattle, Washington
Symphony of the Seas from Miami, Florida
Independence of the Seas from Galveston, Texas
Harmony of the Seas from Barcelona and Rome
Mariner of the Seas from Port Canaveral, Florida
Oasis of the Seas from Cape Liberty, New Jersey
Liberty of the Seas from Galveston, Texas (beginning October 3)
Serenade of the Seas from Tampa, Florida (beginning October 16)
Adventure of the Seas from Galveston, Texas (beginning October 29)
Quantum of the Seas from Singapore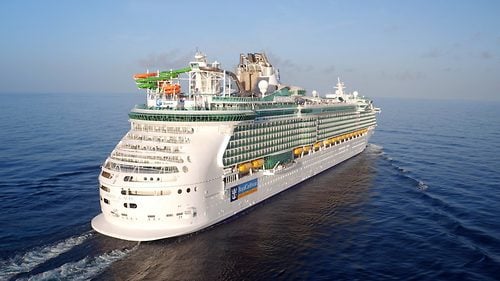 The major change this month is Liberty of the Seas will restart cruises in the beginning of the month from Galveston.
In addition, Serenade moves from Seattle to Tampa, marking the first Royal Caribbean ship to resume cruises from the Port of Tampa. 
Adventure of the Seas wrapped up her summer season in Nassau, Bahamas, and will undergo a quick refurbishment before sailing again from Galveston at the end of the month.
Health protocols for October 2021 cruises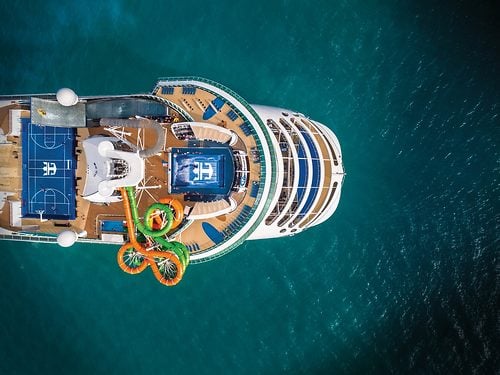 Royal Caribbean's health protocols for October are fairly similar to the protocols from September, although there have been a few tweaks.
Royal Caribbean separated out the protocols for sailings from U.S. homeports in the first half and second half of October, although they seem to be nearly identical.
First and foremost, all passengers 12 years old and older are required to bring proof of vaccination, such as the U.S. Centers for Disease Control and Prevention's (CDC) COVID-19 vaccination record card, with the final dose of the vaccine completed at least 14 days prior to sailing.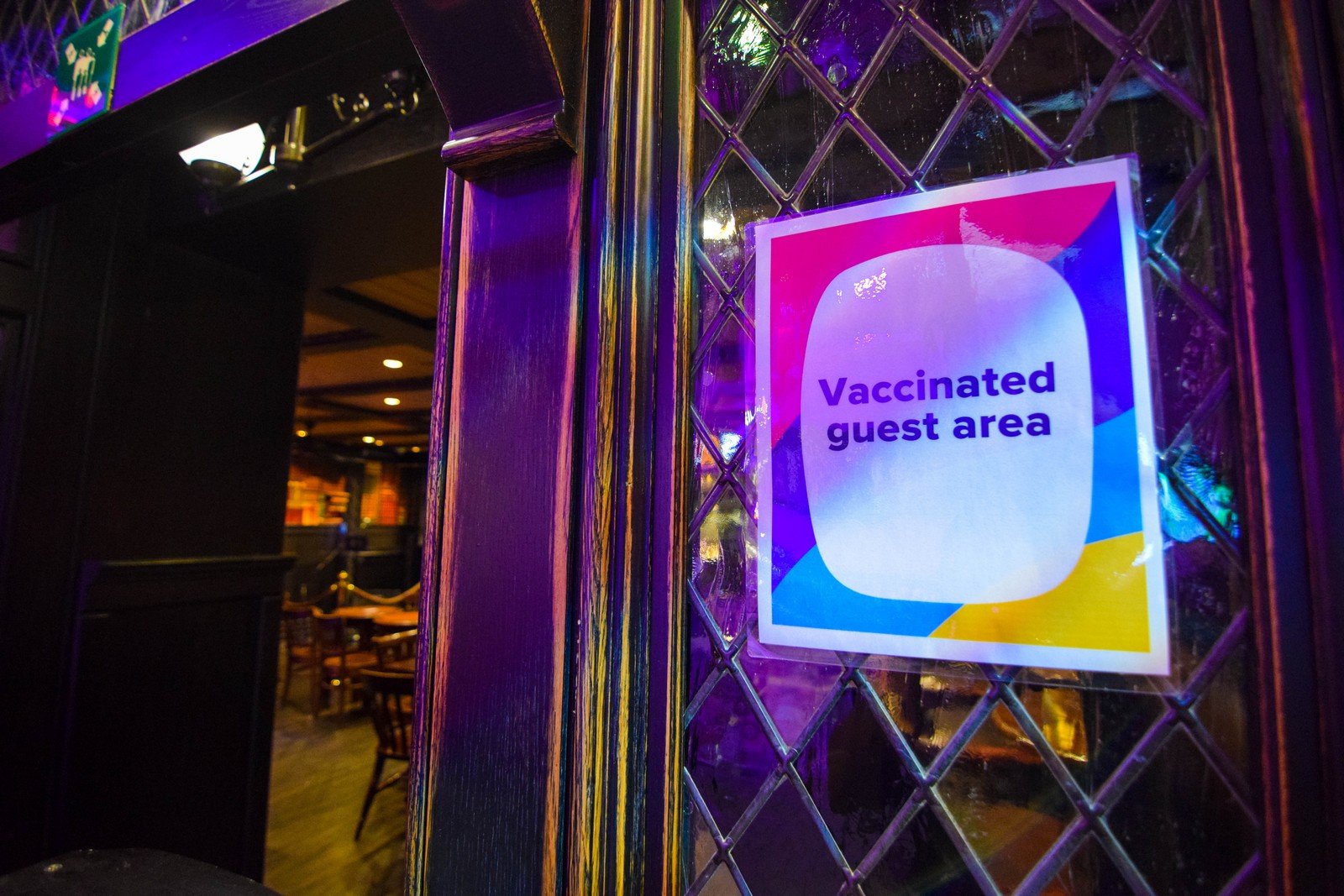 Guests under 12, who are currently ineligible for the vaccine, can still cruise as long as they continue to provide a negative test result at boarding and follow certain health and safety protocols.
One change to the testing protocols is kids 2 to 11 may present either a negative PCR or antigen test result. Previously only a PCR test was allowed.
You should review the full list of protocols related to where and when you need to wear a mask, vaccinated-only guest areas of the ship, and more on Royal Caribbean's website.
October weather on a cruise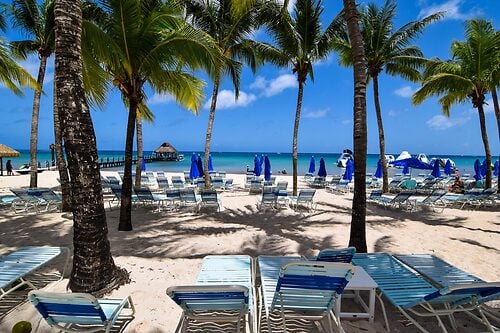 No matter when you cruise in October in the Caribbean, expect very warm summer-like temperatures.
The first half of October is also the peak of hurricane season, but as the month goes on, the chances of a storm begin to diminish a bit.
According to the Atlantic Oceanographic and Meteorological Laboratory, 87 percent of minor and 96 percent of major hurricanes occur between August and October, peaking in early September.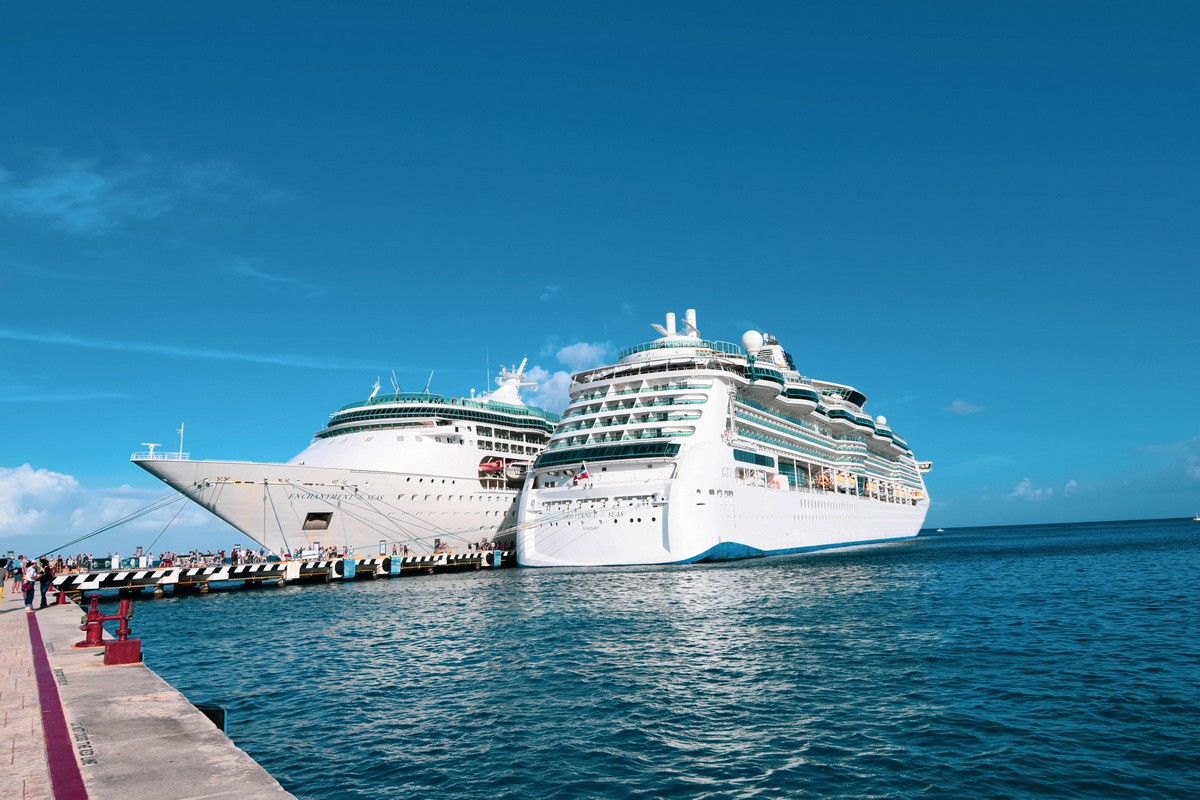 Even if there is a storm somewhere in the tropics, your ship will go around it to avoid going anywhere near the storm.
The biggest impact you could face on an October cruise is a last-minute itinerary change due to a hurricane.
Read more: What to know about cruising during hurricane season in the Caribbean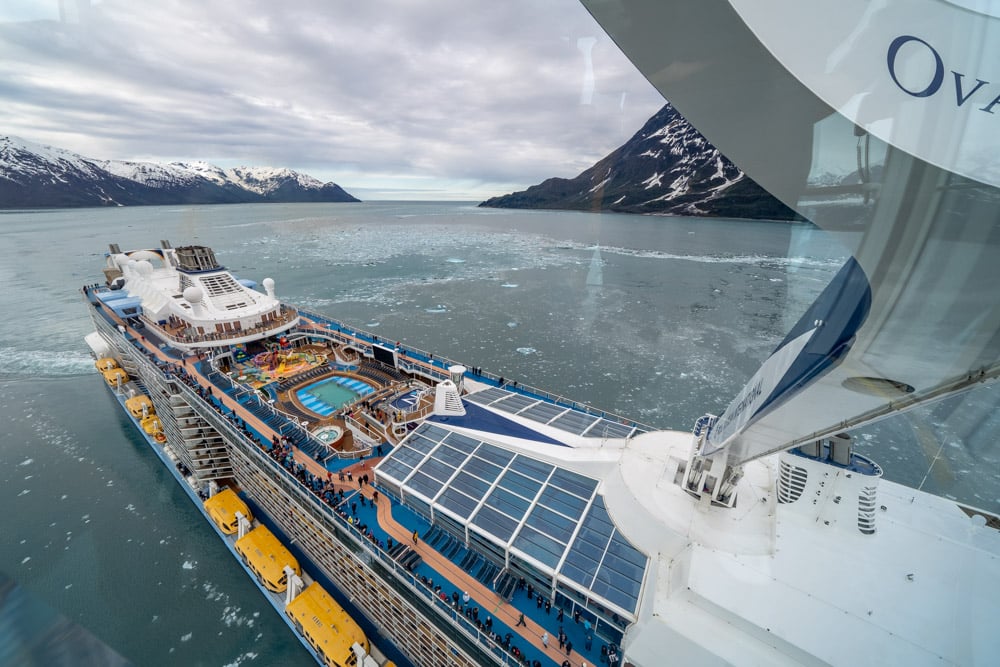 October is Royal Caribbean's swan song for the Alaska cruise season. Ovation of the Seas has just two sailings before ending her time there.  
This a month of transition from summer to winter weather. If you happen to be on one of those last sailings in Alaska, expect rain. Alaska's rainy season is between September and December.
In addition, expect much less day light in October. That may seem like bad news, until you realize there is a better chance of seeing the luminous green lights of the Aurora Borealis.
One other benefit of October cruises in Alaska is the changing foliage, which can be a real visual treat.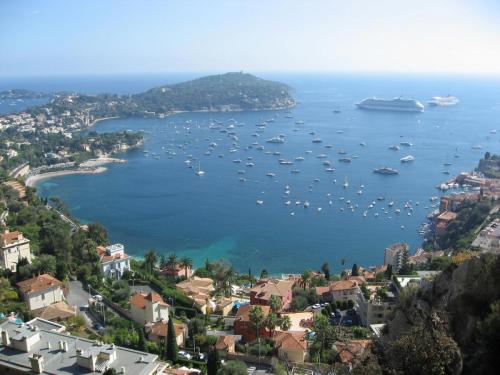 Over in Europe, fall temperatures means pleasant daytime temperatures in the Mediterranean. While temperatures can heat up over the summer, October weather offers a slight chill in the air and can sometimes be warm enough to take a dip in the Mediterranean Sea.
Expect daytime temperatures in the low 70s Fahrenheit. 
Just like Alaska, plan to wear layers so you can adjust to warmer or colder than expected temperatures easily.
Is October a good time to cruise the Caribbean?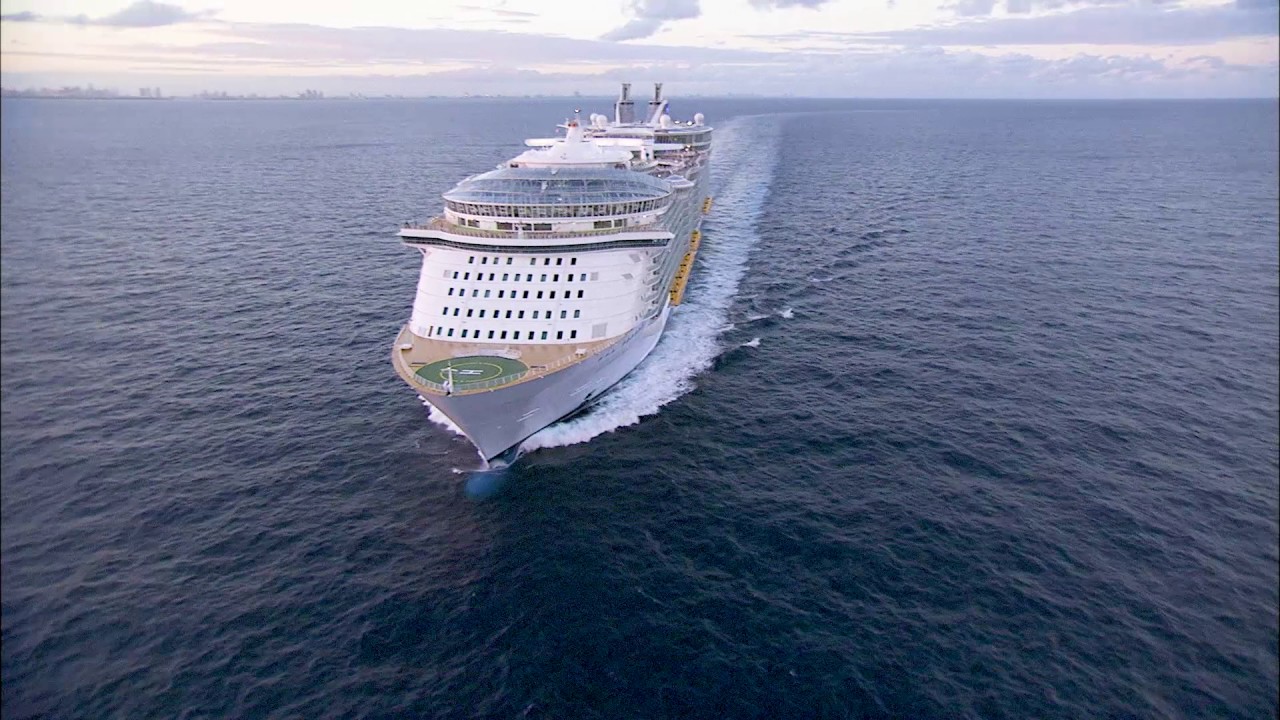 In short, you will find some of the best prices for Caribbean cruises in October.
Because families have kids in school, there is less demand for cruises this time of year. The result can be some excellent rates for a cruise in October.
In addition, the looming threat of hurricane season is a benefit and disadvantage of cruising in October. Demand is lower, so that means you pay less.  But the possibility of a storm impacting your cruise means some cruise fans are unwilling to risk the sailing could be altered.
Does Royal Caribbean celebrate Halloween?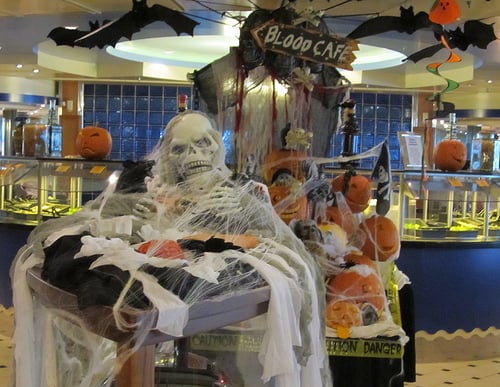 If your cruise sails over October 31st, you should plan on Halloween fun onboard.
While it remains to be seen how Covid-19 protocols may or may not affect the exact festivities, in years' past Royal Caribbean has held various Halloween events onboard its ships that sail over the holiday.
Costume contests, haunted houses, trick or treating, and even face painting have all been offered in the past.