In:
With so many Royal Caribbean cruise ships in the fleet, it can be confusing to figure out how big each ship is by size.
Ship size isn't everything when it comes to picking the right ship for you, but how big a ship is remains one of the key metrics a lot of people pay attention to when it comes to comparing vessels.
Royal Caribbean is known for building big cruise ships. It's been their mantra since debuting the first "mega ships" in the late 1980s.
Since then, new cruise ships have rapidly grown in size.  New classes of cruise ship usually bring with them even larger ship sizes.
While the size of a cruise ship is not the end-all be-all statistic that defines a ship from another, it is certainly a metric many people pay attention to, especially from a marketing perspective.
So whether you have a passing interest in knowing how big each ship is in Royal Caribbean's fleet, or want to prove your friend wrong that you know which ship is the biggest, here is a look at all the Royal Caribbean cruise ships by size.
How do you measure how big a cruise ship is?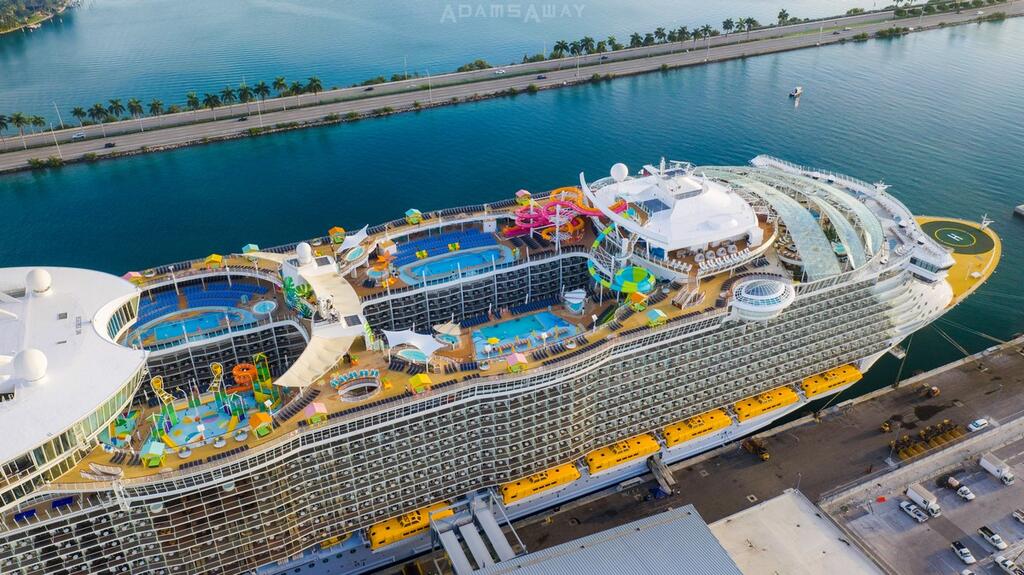 Cruise ships are measured by their gross tonnage, which can be a confusing metric to understand.
Gross tonnage is a nonlinear measure of a ship's overall internal volume.
What?
Basically, this is a way to measure passenger vessels by volume and not weight. This is the standard way to measure how cruise ships compare to each other because of how designs can vary greatly.
Royal Caribbean ships by size
1. Icon of the Seas
Gross Tonnage: 250,800 GRT
Length: 1,198 feet long
Passengers: 5,610 (double occupancy)
2. Wonder of the Seas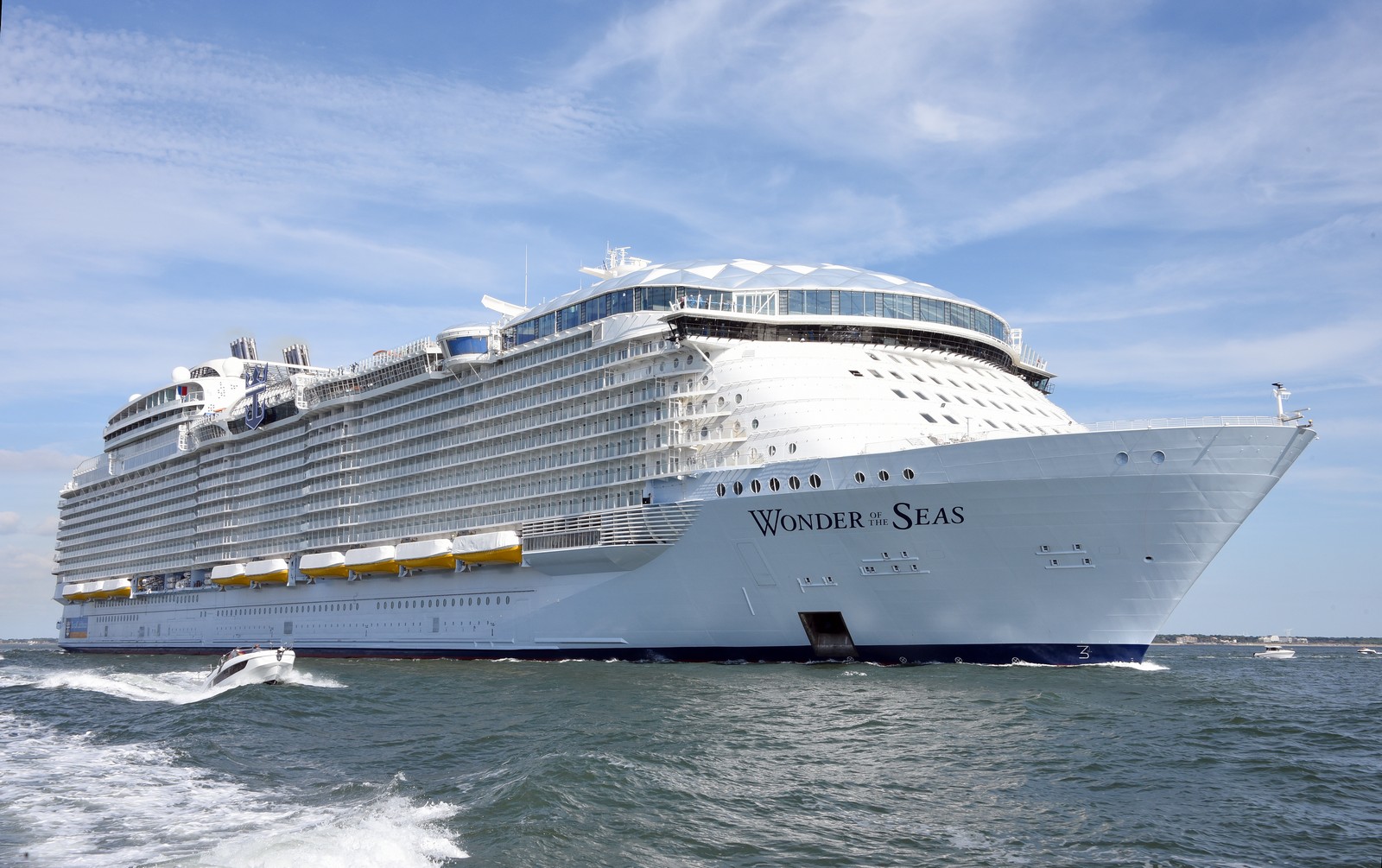 Gross Tonnage: 236,857 GRT
Length: 1,188 feet long
Beam: 210 feet wide
Passengers: 5,734 (double occupancy)
3. Symphony of the Seas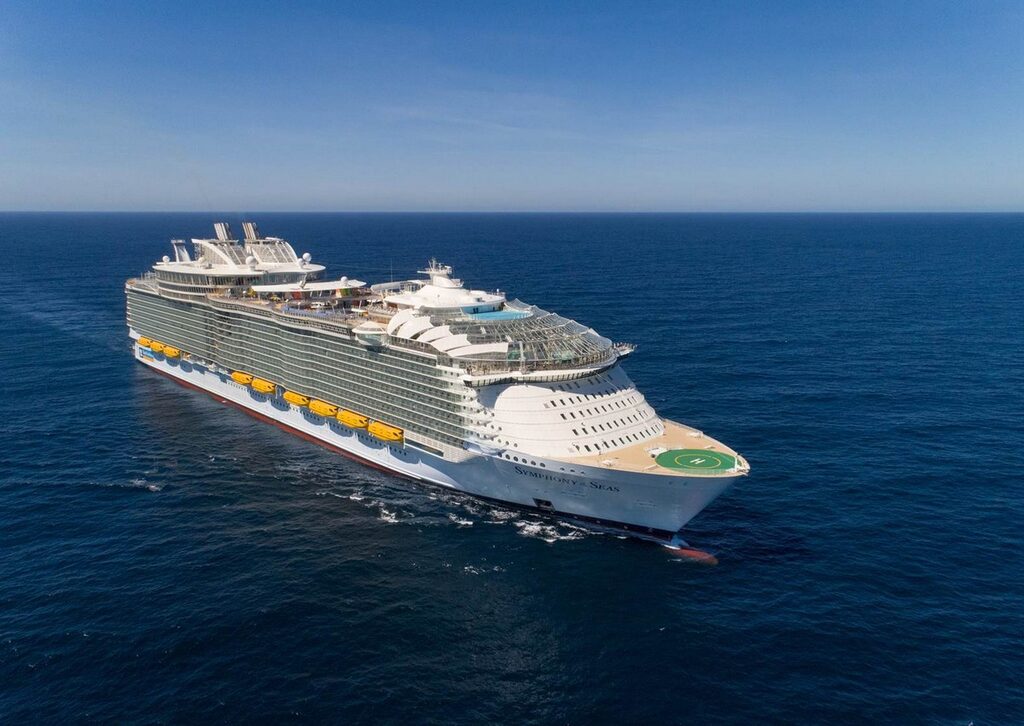 Gross Tonnage: 228,081 GRT
Length: 1,188 feet long
Beam: 215.5 feet wide
Passengers: 5,518 (double occupancy)
4. Harmony of the Seas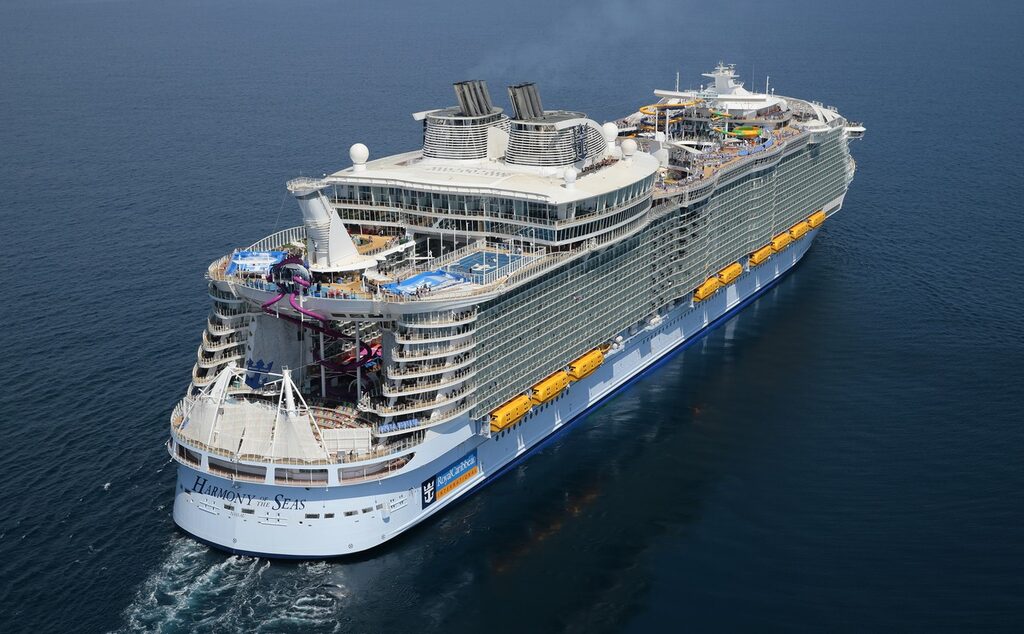 Gross Tonnage: 226,963 GRT
Length: 1,188 feet long
Beam: 215.5 feet wide
Passengers: 5,479 (double occupancy)
5. Oasis of the Seas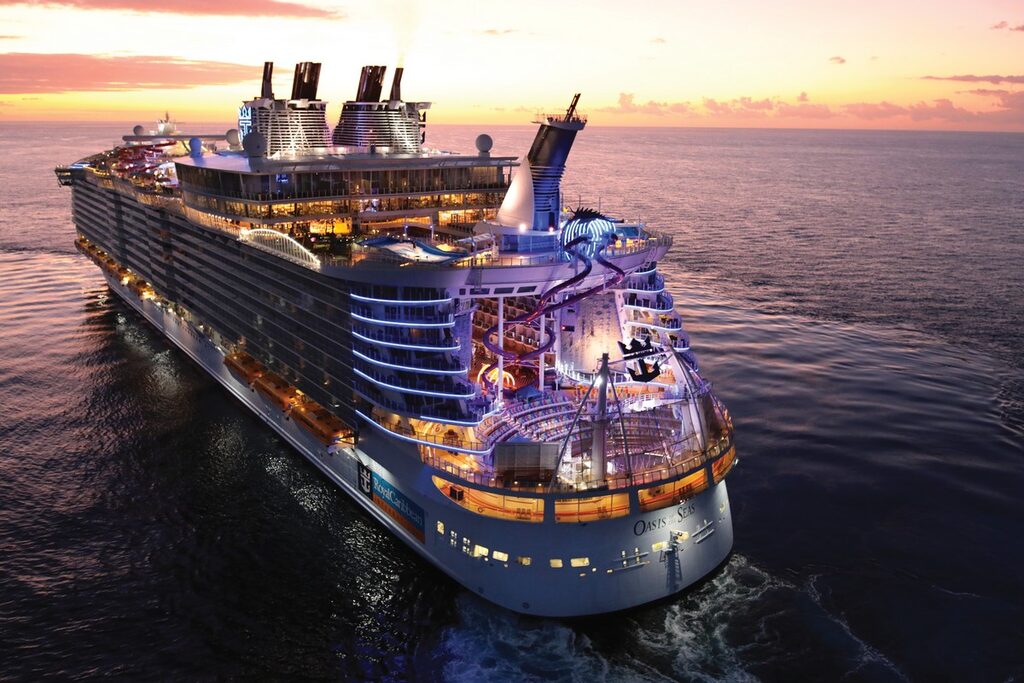 Gross Tonnage: 226,838 GT
Length: 1,187 feet long
Beam: 215 feet wide
Passengers: 5,602 (double occupancy)
6. Allure of the Seas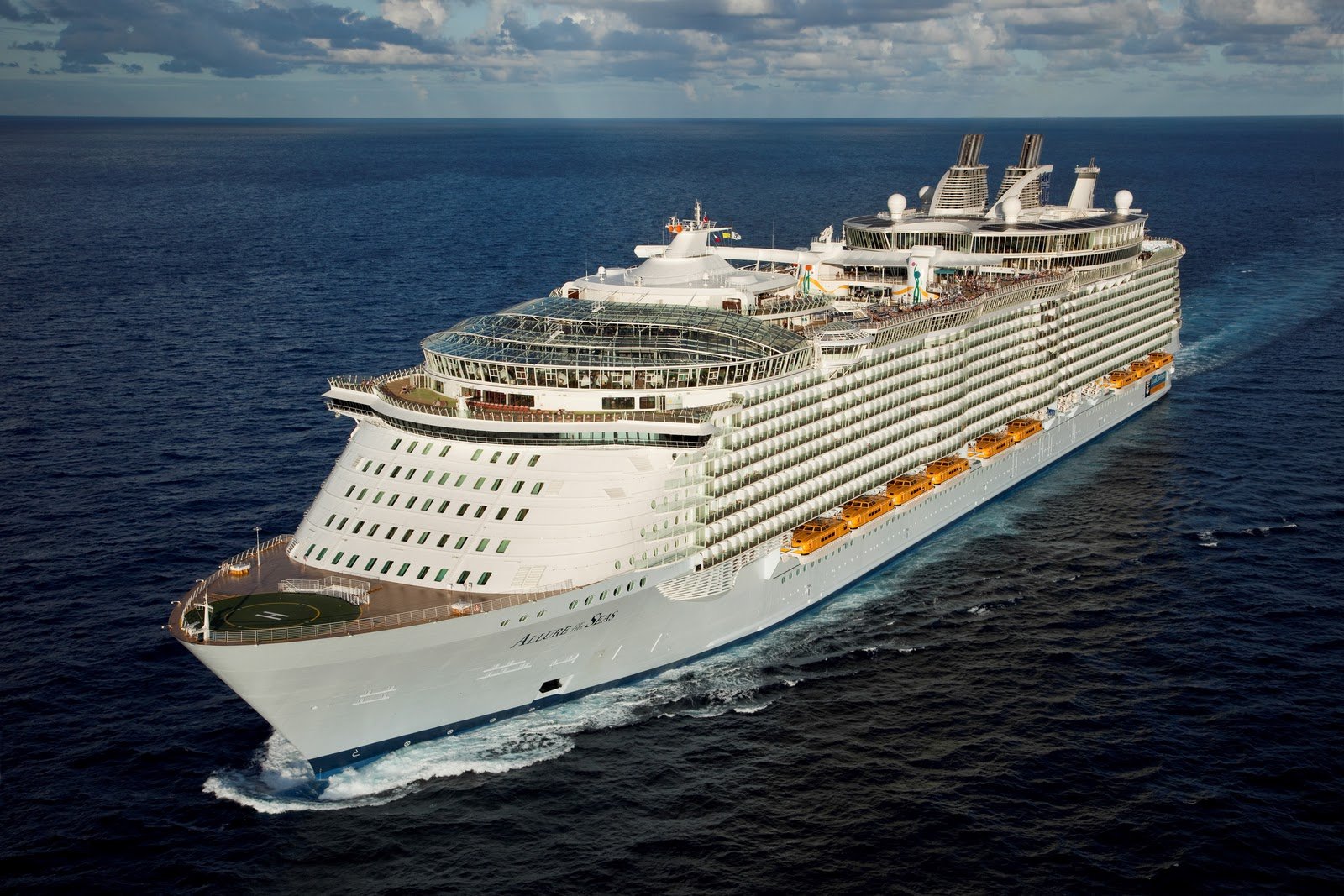 Gross Tonnage: 225,282 GRT
Length: 1,187 feet long
Beam: 215 feet wide
Passengers: 5,484 (double occupancy)
7. Spectrum of the Seas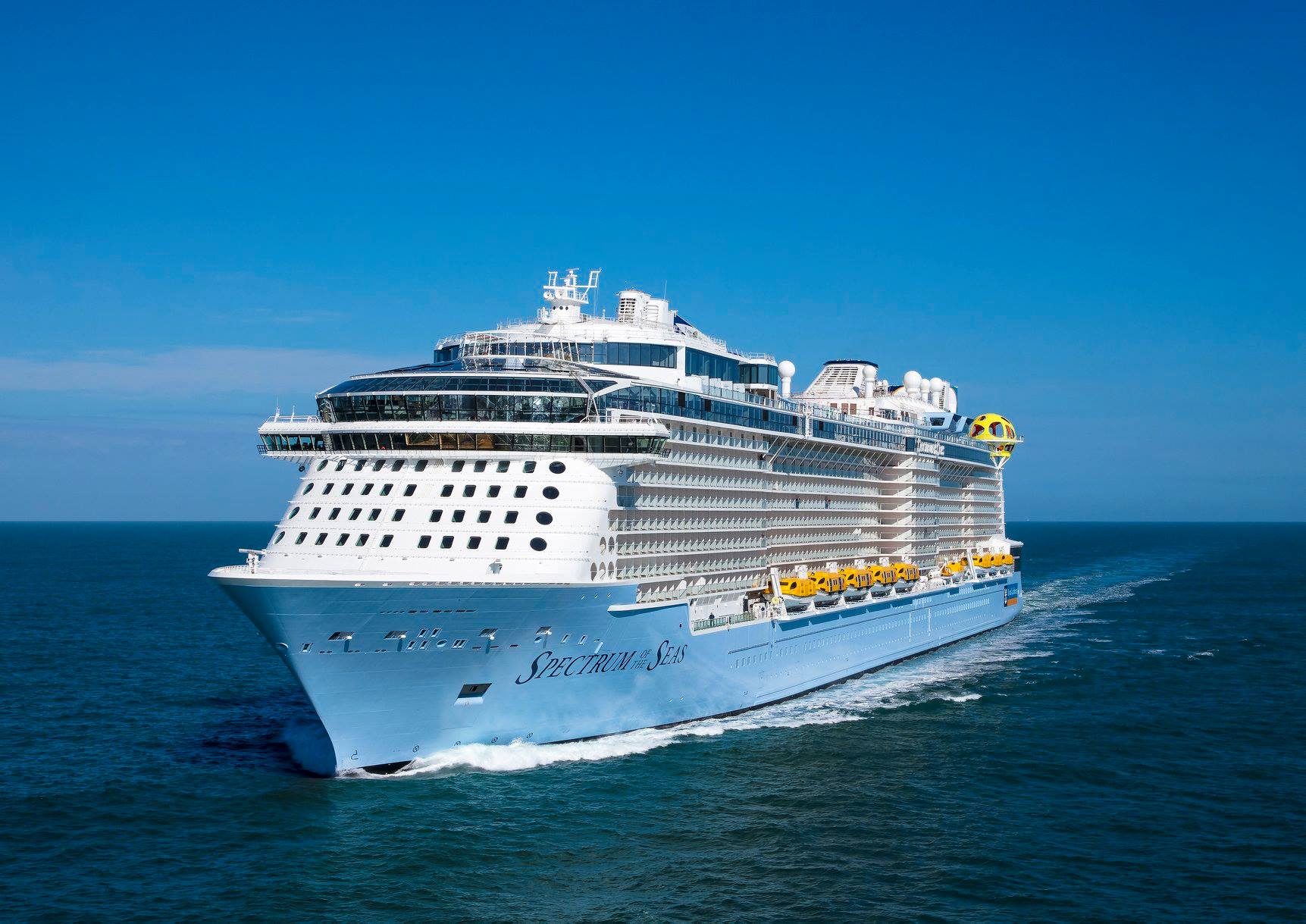 Gross Tonnage: 169,379 GRT
Length: 1,139 feet long
Beam: 135 feet wide
Passengers: 4,256 (double occupancy)
8. Odyssey of the Seas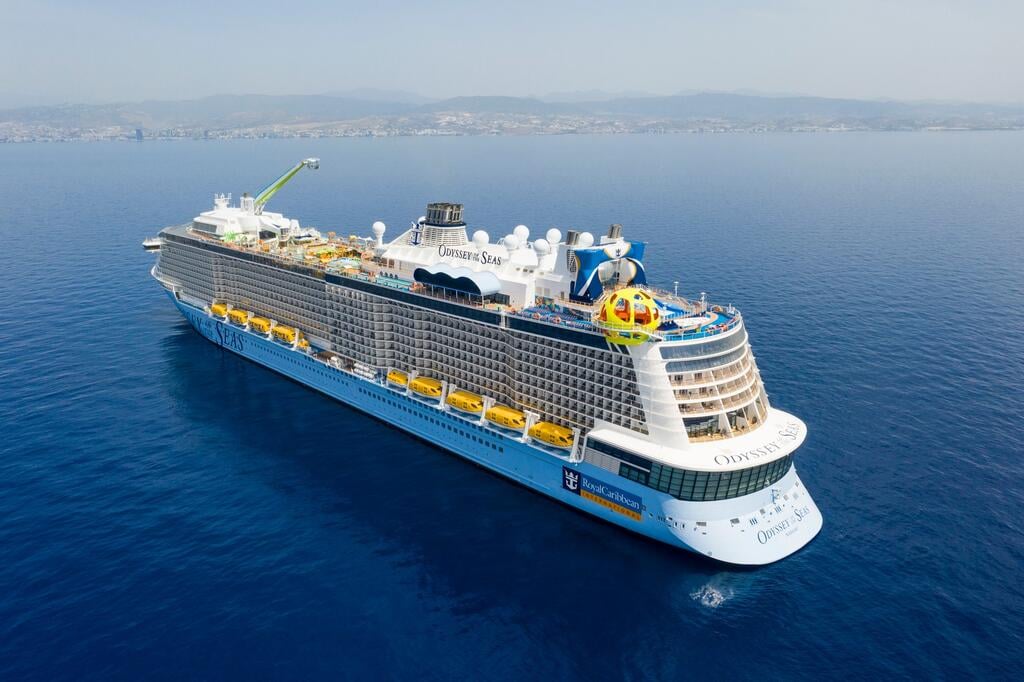 Gross Tonnage: 169,300 GT
Length: 1,138 feet long
Beam: 135 feet wide
Passengers: 4,284 (double occupancy)
9. Ovation of the Seas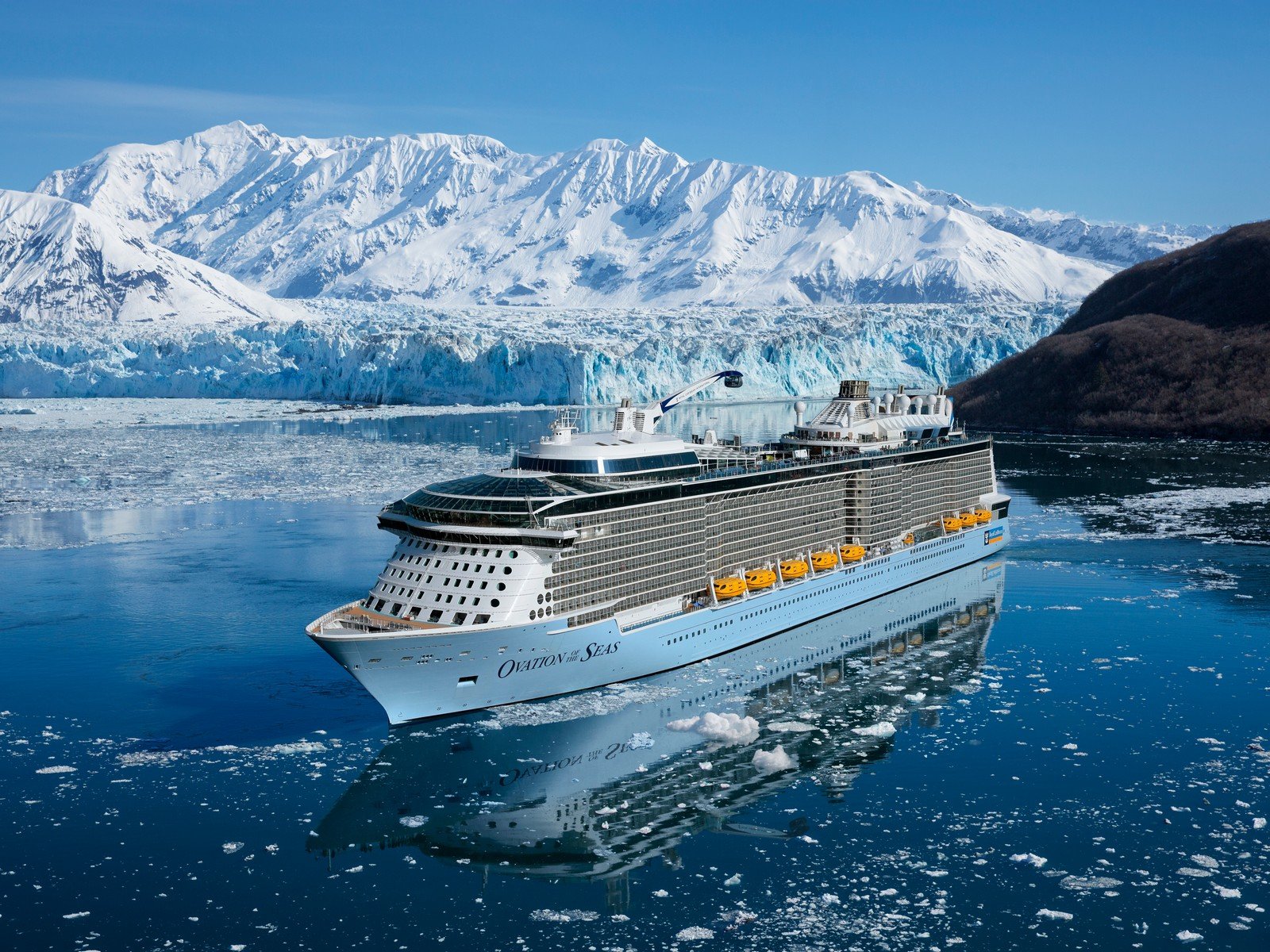 Gross Tonnage: 168,666 GRT
Length: 1,138 feet long
Beam: 136 feet wide
Passengers: 4,180 (double occupancy)
10. Anthem of the Seas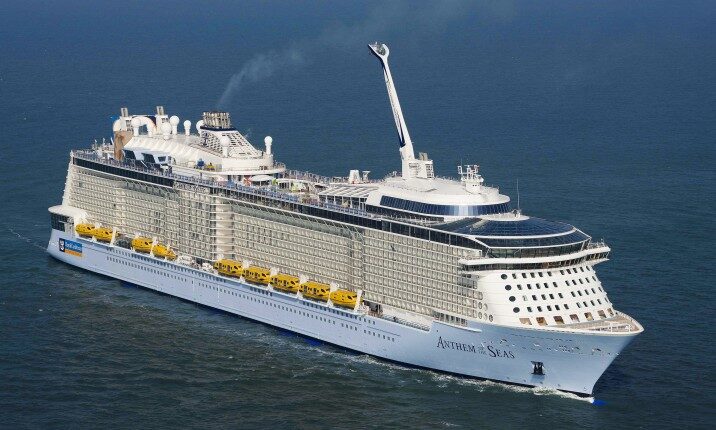 Gross Tonnage: 168,666 GRT
Length: 1,141 feet long
Beam: 136 feet wide
Passengers: 4,180 (double occupancy)
11. Quantum of the Seas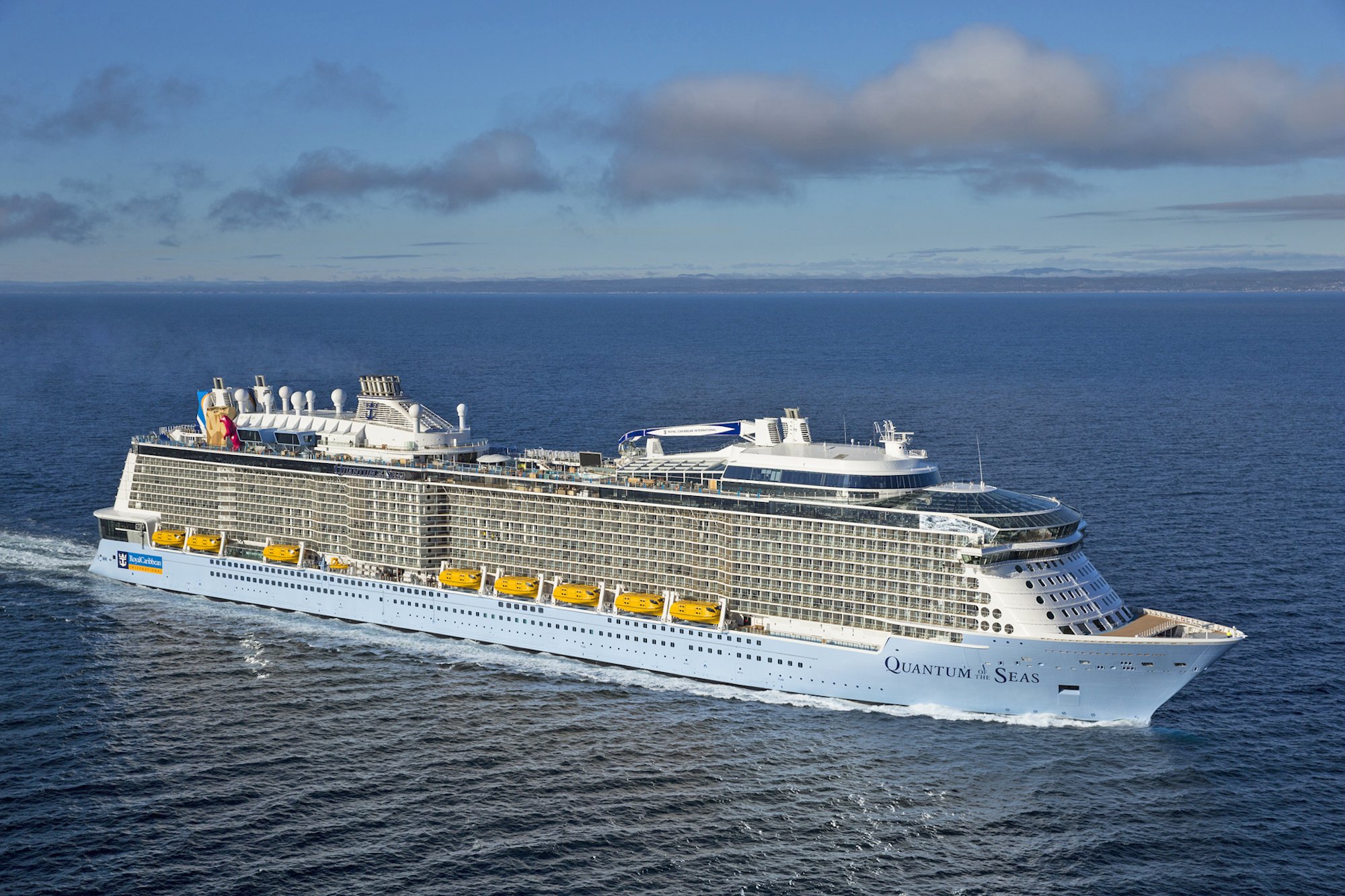 Gross Tonnage: 168,666 GRT
Length: 1,141 feet long
Beam: 136 feet wide
Passengers: 4,180 (double occupancy)
12. Freedom of the Seas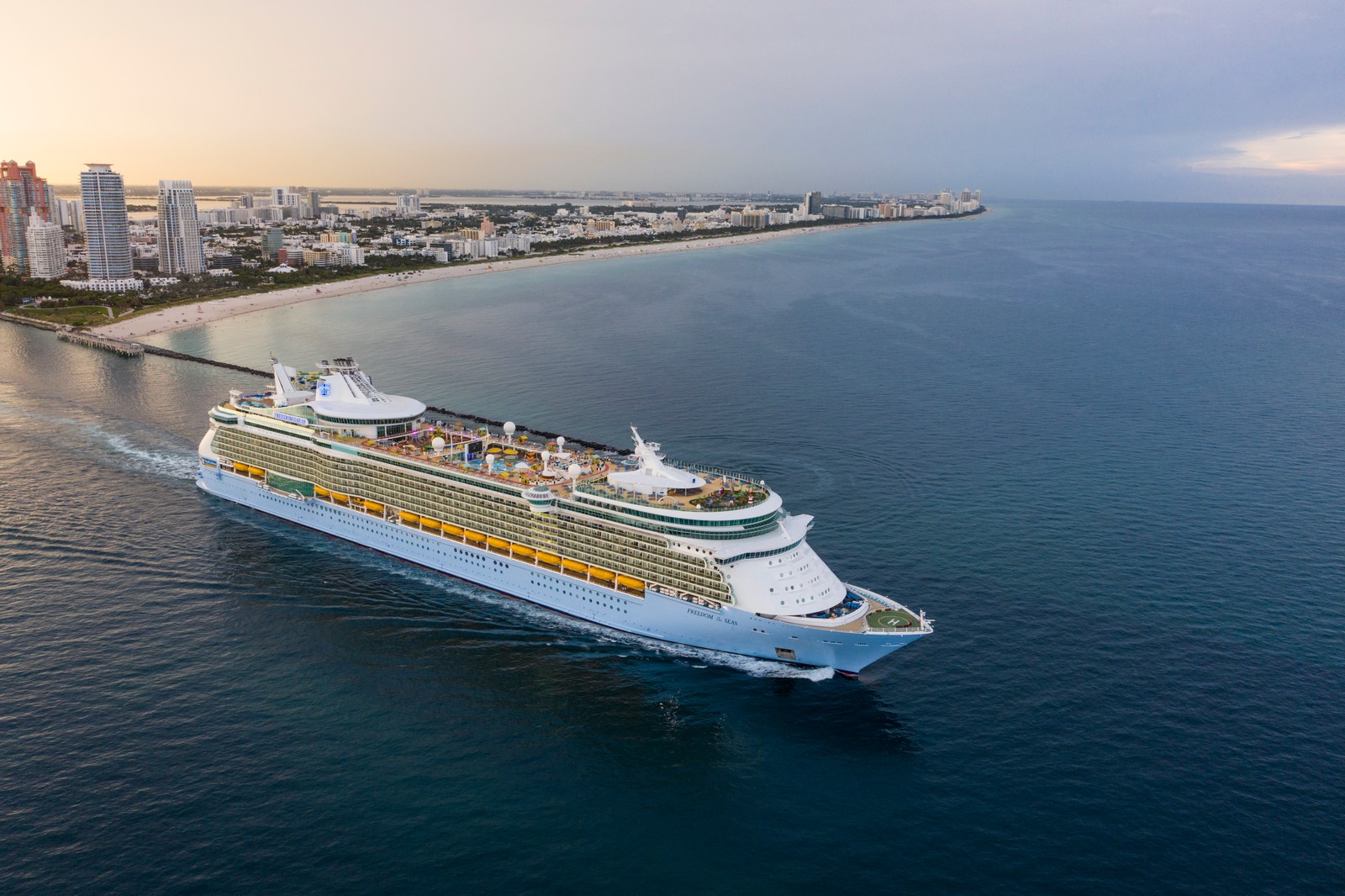 Gross Tonnage: 156,271 GT
Length: 1,111 feet long
Beam: 185 feet wide
Passengers: 3,926 (double occupancy)
13. Liberty of the Seas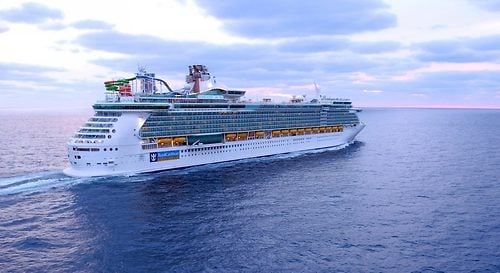 Gross Tonnage: 154,407 GRT
Length: 1,112 feet long
Beam: 185 feet wide
Passengers: 3,798 (double occupancy)
14. Independence of the Seas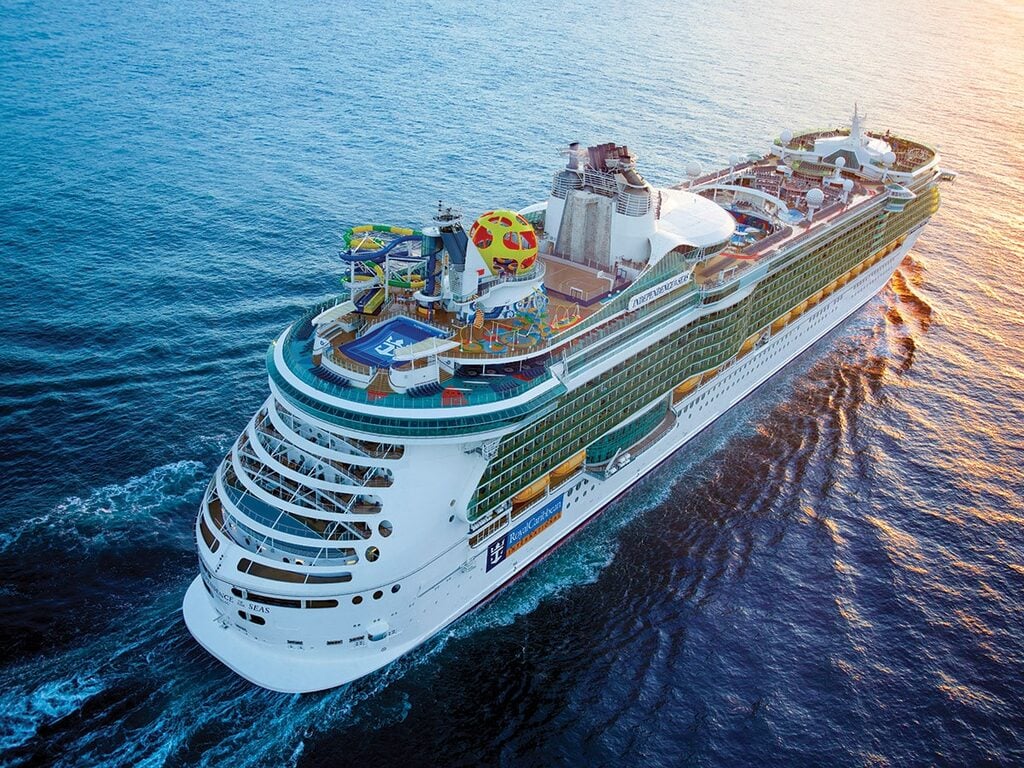 Gross Tonnage: 154,407 GRT
Length: 1,112 feet long
Beam: 185 feet wide
Passengers: 3,858 (double occupancy)
15. Navigator of the Seas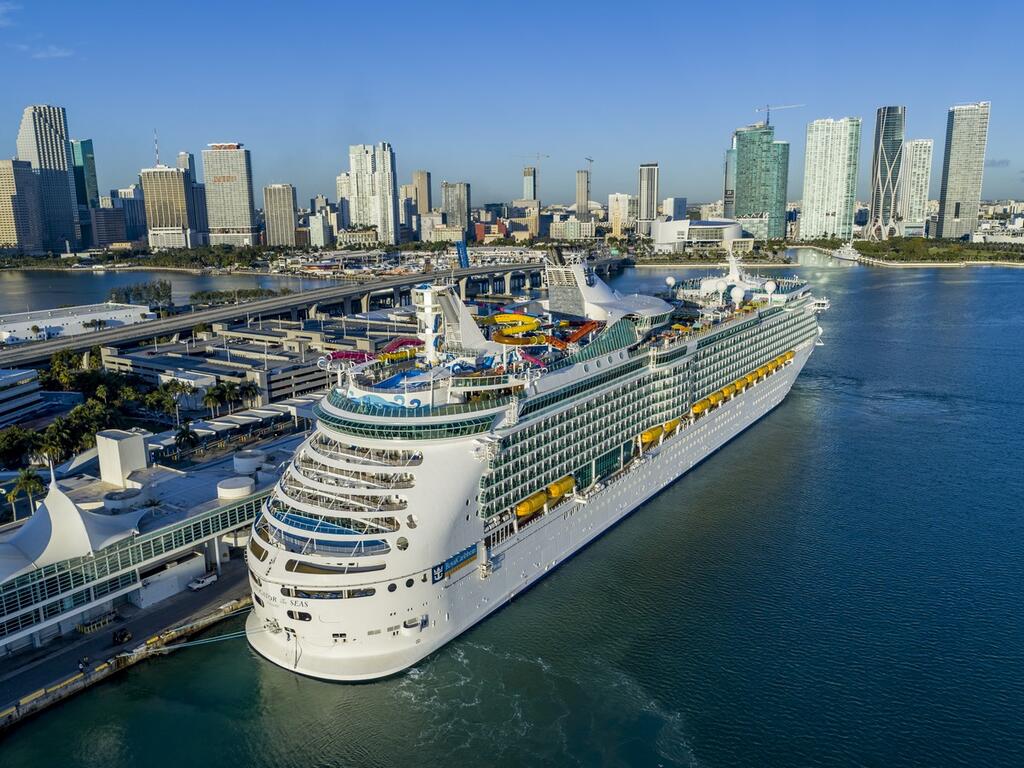 Gross Tonnage: 139,999 GT
Length: 1,020 feet long
Beam: 161 feet wide
Passengers: 3,388 (double occupancy)
16. Mariner of the Seas
Gross Tonnage: 139,863 GRT
Length: 1,020 feet long
Beam: 127 feet wide
Passengers: 3,344 (double occupancy)
17. Explorer of the Seas
Gross Tonnage: 137,308 GRT
Length: 1,020 feet long
Beam: 157.5 feet wide
Passengers: 3,286 (double occupancy)
18. Adventure of the Seas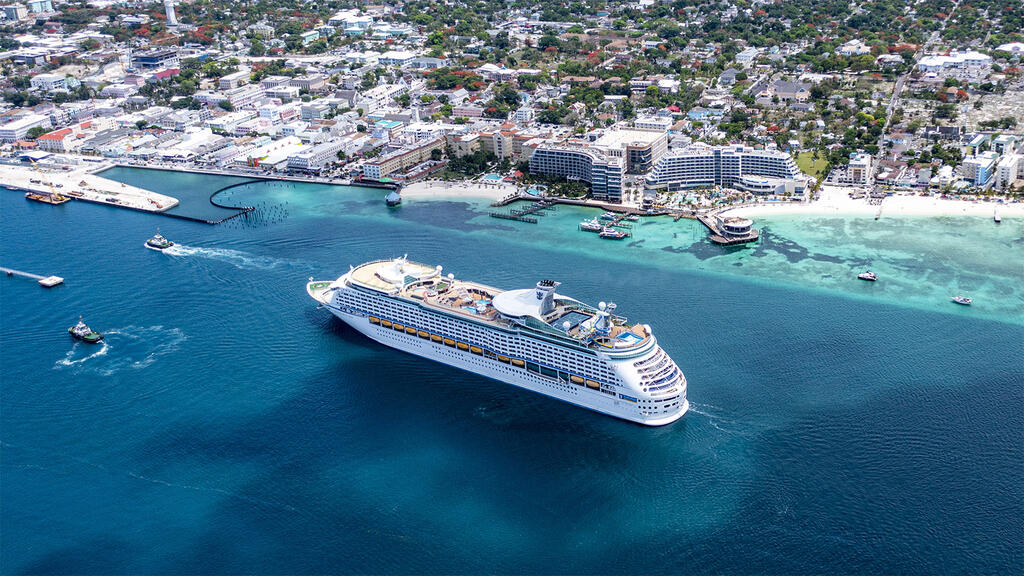 Gross Tonnage: 137,276 GRT
Length: 1,020 feet long
Beam: 157 feet wide
Passengers: 3,114 (double occupancy)
19. Voyager of the Seas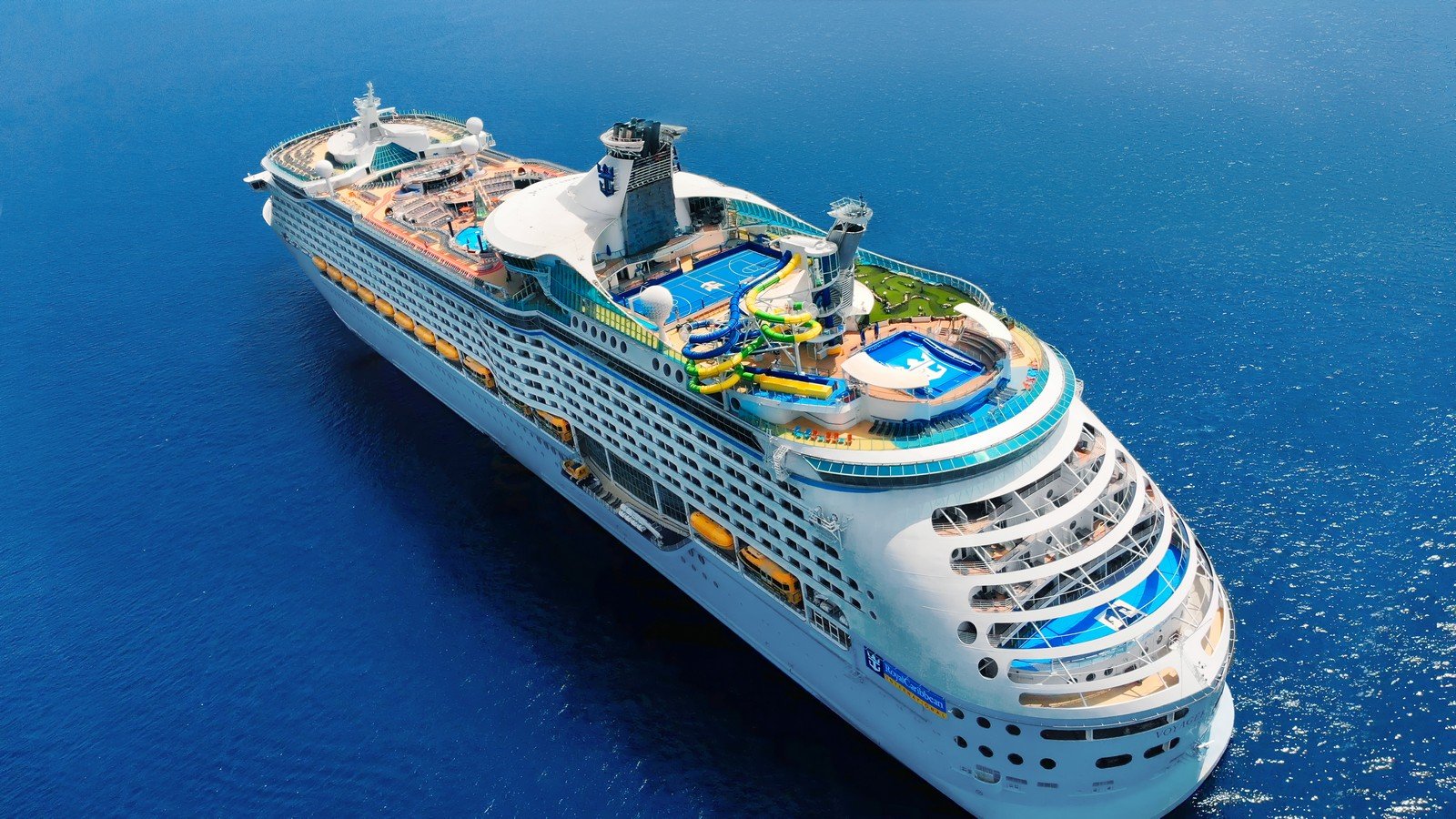 Gross Tonnage: 137,276 GT
Length: 1,020 feet long
Beam: 157.5 feet wide
Passengers: 3,602 (double occupancy)
20. Radiance of the Seas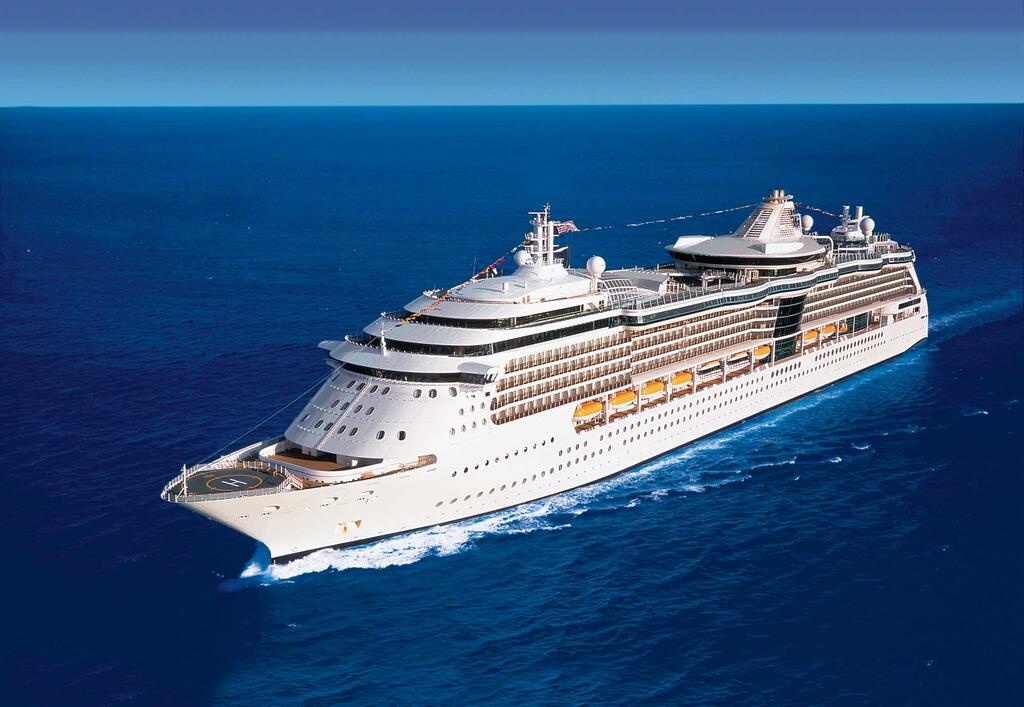 Gross Tonnage: 90,090 GRT
Length: 962 feet long
Beam: 106 feet wide
Passengers: 2,143  (double occupancy)
21. Brilliance of the Seas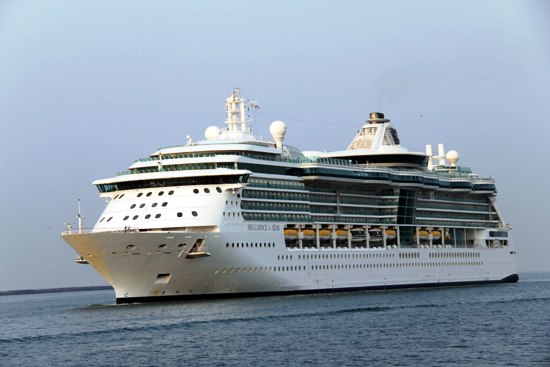 Gross Tonnage: 90,090 GRT
Length: 962 feet long
Beam: 106 feet wide
Passengers: 2,142  (double occupancy)
22. Serenade of the Seas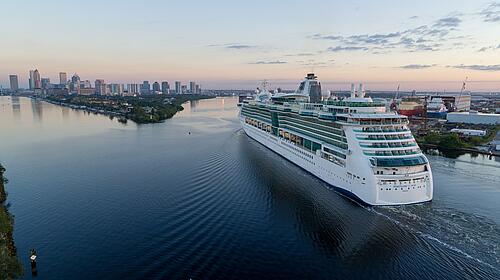 Gross Tonnage: 90,090 GRT
Length: 965 feet long
Beam: 106 feet wide
Passengers: 2,143 (double occupancy)
23. Jewel of the Seas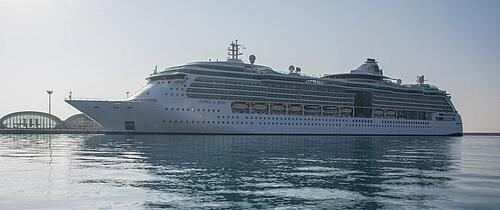 Gross Tonnage: 90,090 GRT
Length: 962 feet long
Beam: 106 feet wide
Passengers: 2,191 (double occupancy)
24. Enchantment of the Seas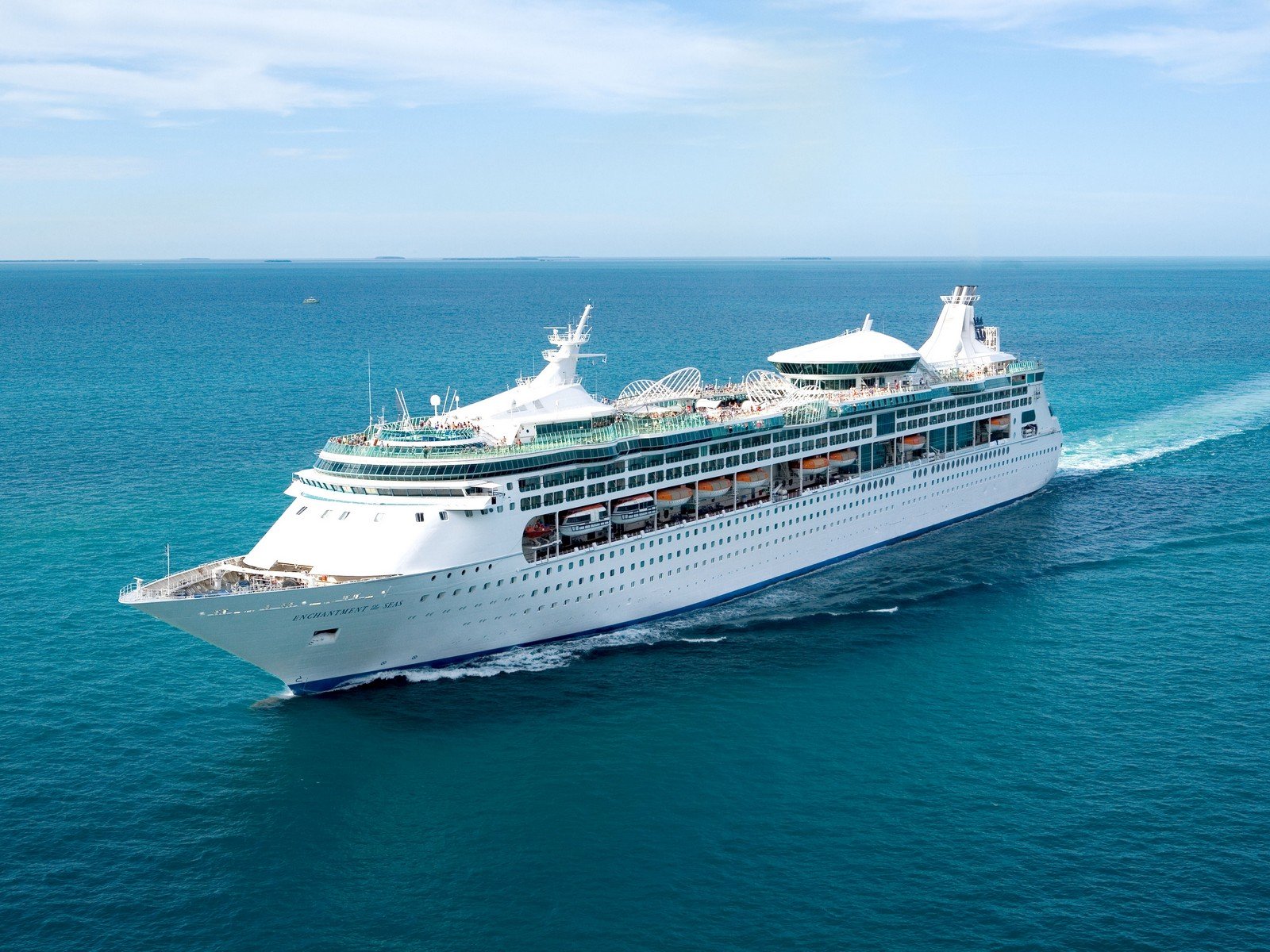 Gross Tonnage: 82,910 GRT
Length: 989 feet long
Beam: 105.6 feet wide
Passengers: 2,252 (double occupancy)
25. Rhapsody of the Seas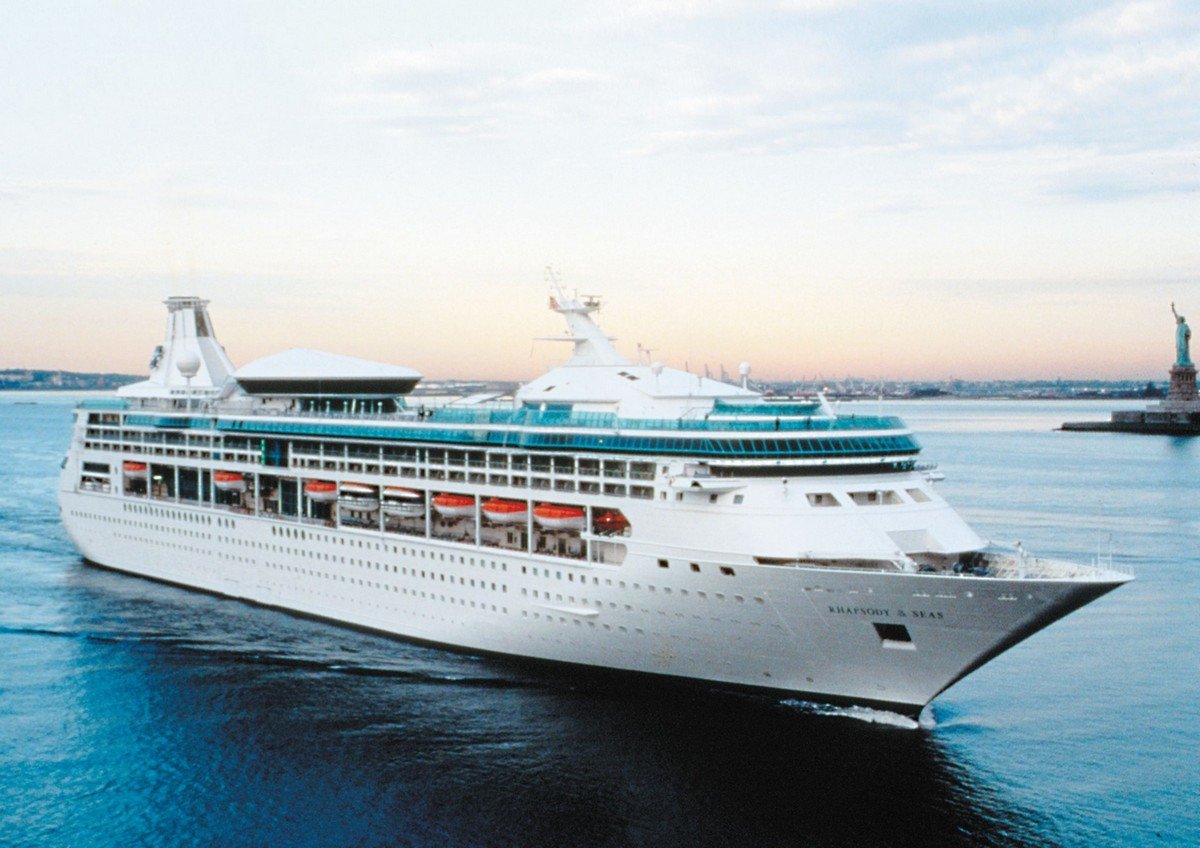 Gross Tonnage: 78,491 GRT
Length: 915.35 feet long
Beam: 105.6 feet wide 
Passengers: 1,998 (double occupancy) 
26. Vision of the Seas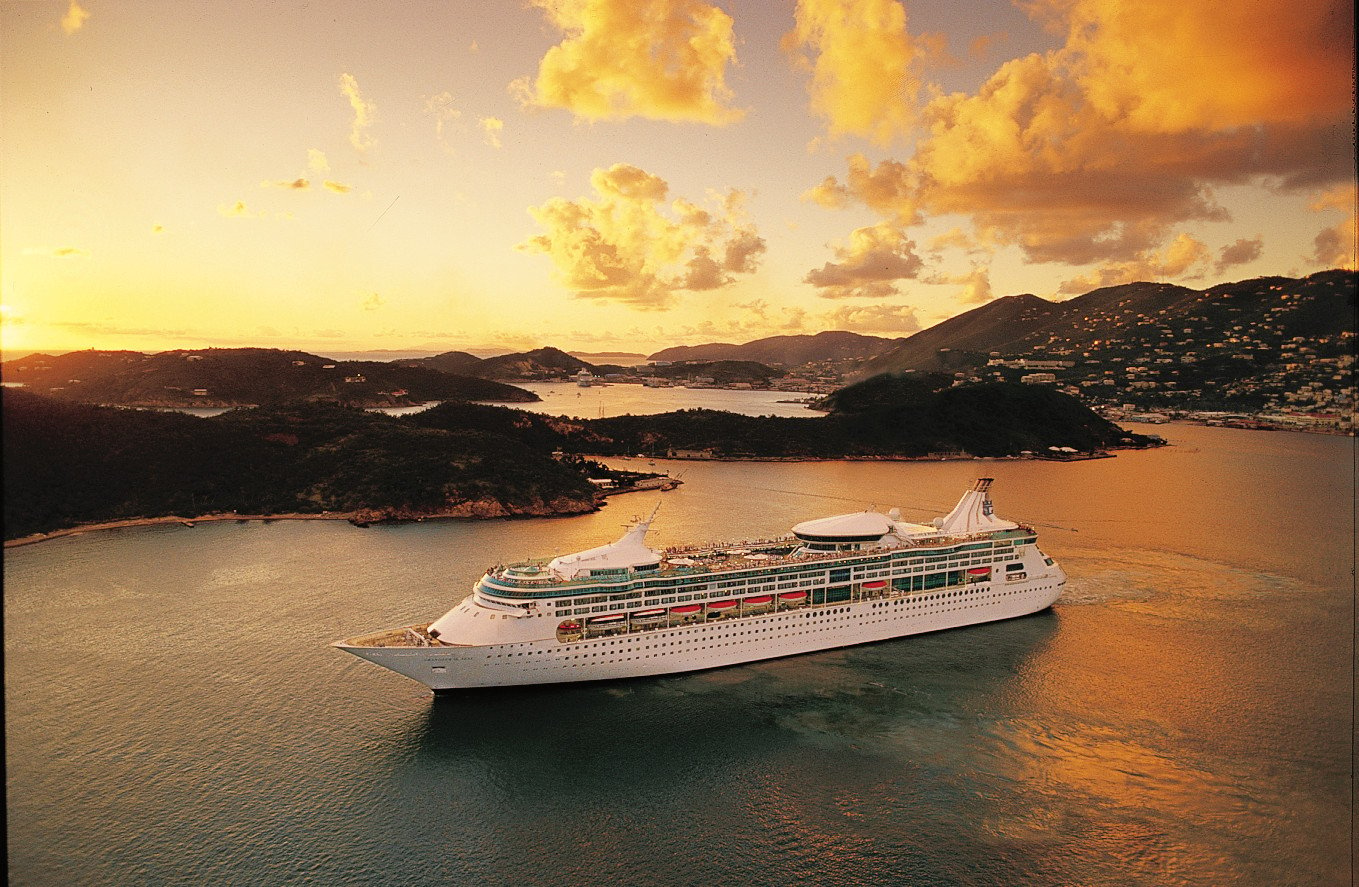 Gross Tonnage: 78,340 GT
Length: 915 feet long
Beam: 105.6 feet wide
Passengers: 2,050 (double occupancy)
27. Grandeur of the Seas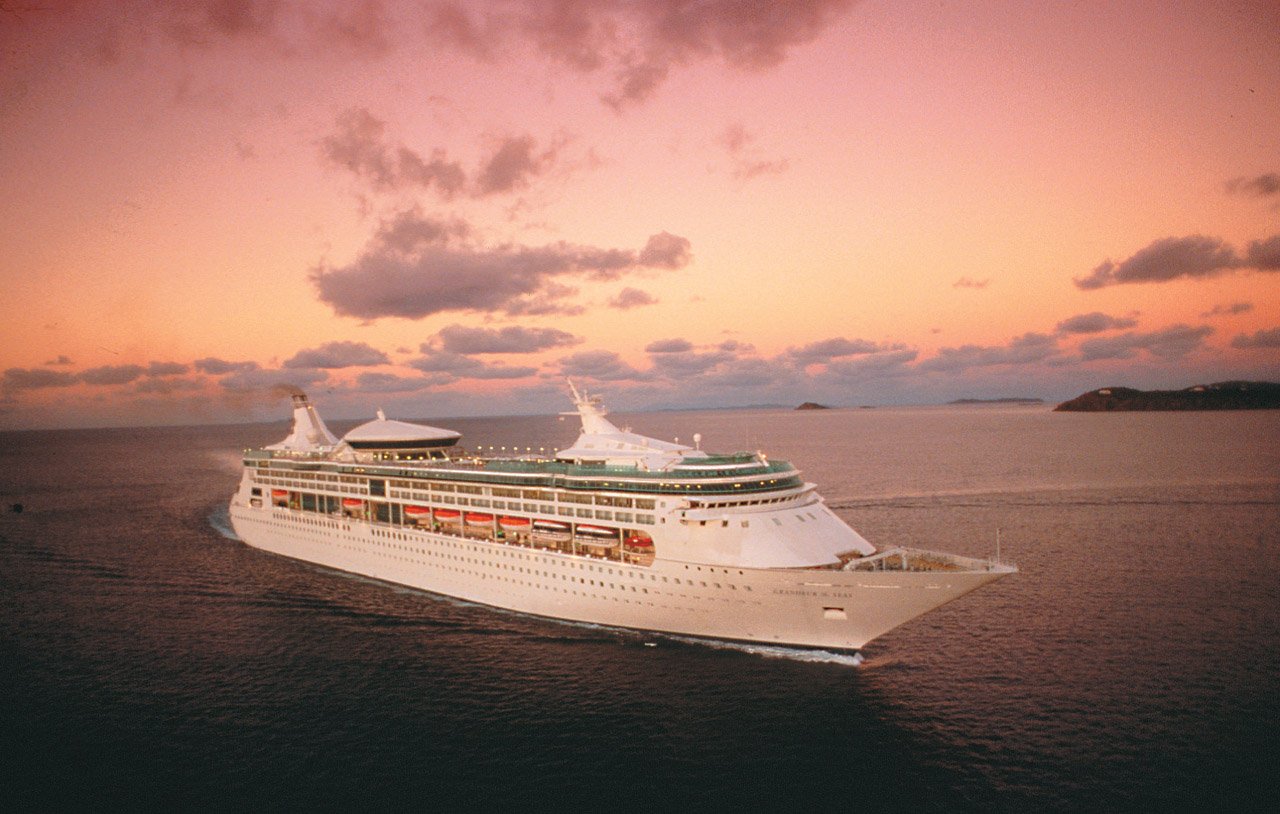 Gross Tonnage: 73,817 GRT
Length: 916 feet long
Beam: 105.6 feet wide
Passengers: 1,992 (double occupancy)