In:
Icon of the Seas will be the first of Royal Caribbean's Icon Class cruise ships when she launches, marking the first new type of vessel for the cruise line since 2014.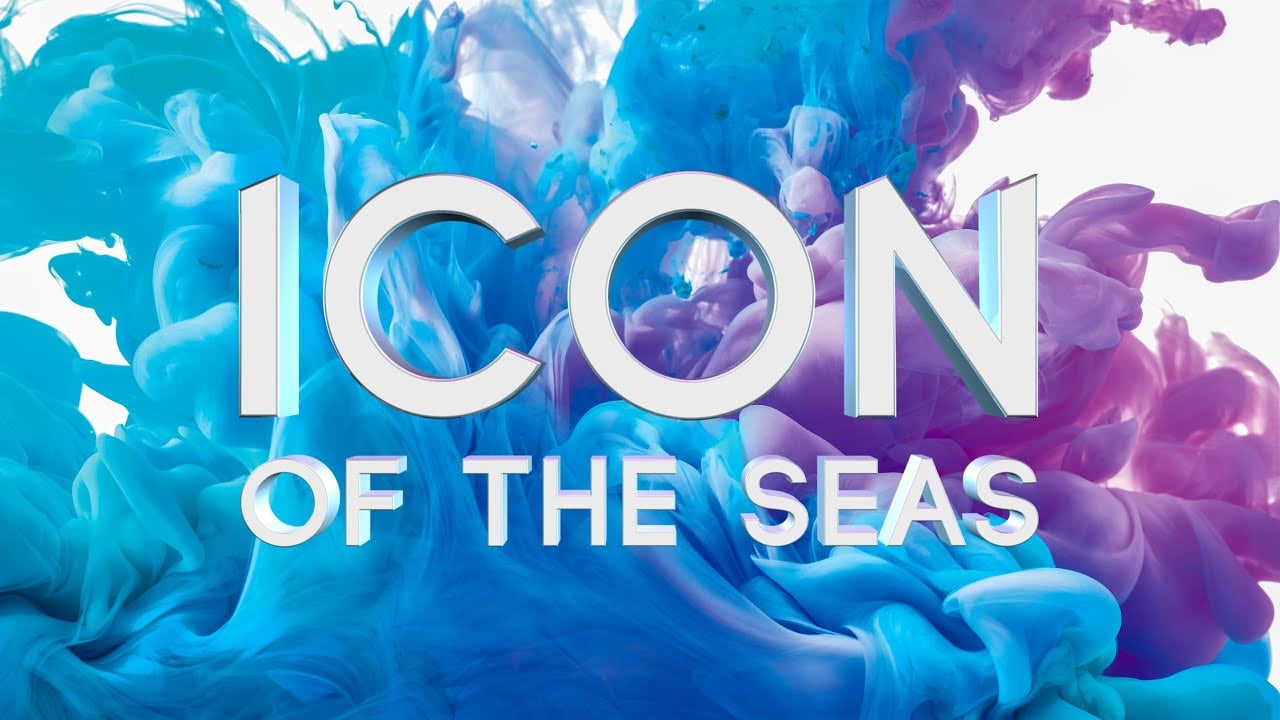 Royal Caribbean has not divulged many details about Icon of the Seas, but this page will be updated periodically when Royal Caribbean announces what the ship will offer to guests.
There is a lot of excitement about what's planned for Icon of the Seas, with the promise from company executives it will be a "game changer" for the industry.
Here is a look at the most important things we know about Icon of the Seas.
Icon of the Seas facts
Icon of the Seas is the first Icon Class ship.  Since it's the first, we don't know yet what the ship looks like or any substantial details.
The ship is under construction at the Meyer Turku shipyard in Finland. The new class of ship was announced in late 2016.
According to filings made by Royal Caribbean, Icon of the Seas will have a capacity of approximately 5,600 passengers.
She will be 200,000 gross tons in size.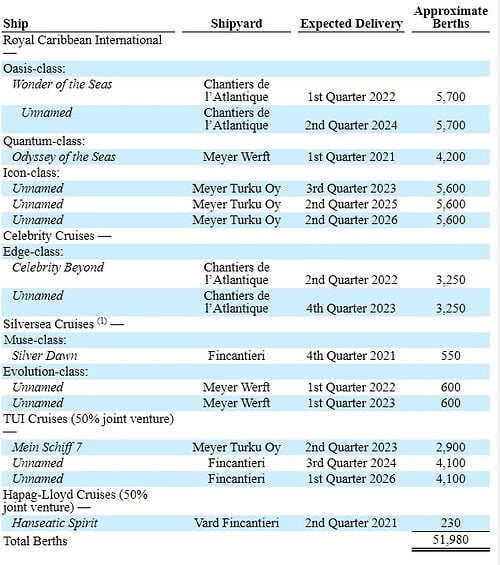 This would make the Icon class ships larger than the Quantum Class ships, but slightly smaller than the Oasis Class ships.
Back in April 2021, Royal Caribbean International President and CEO Michael Bayley talked briefly about the new ship, "We have the brand new Icon class coming, which is going to be a real game changer."
Royal Caribbean has not announced any onboard activities, entertainment or things to do yet.
When will Icon of the Seas be delivered?
Icon of the Seas is expected to be delivered in the third quarter of 2023.
She was originally scheduled to be delivered in second quarter of 2022, but the Covid-19 pandemic caused her construction plans to be delayed by a year.
Next-gen power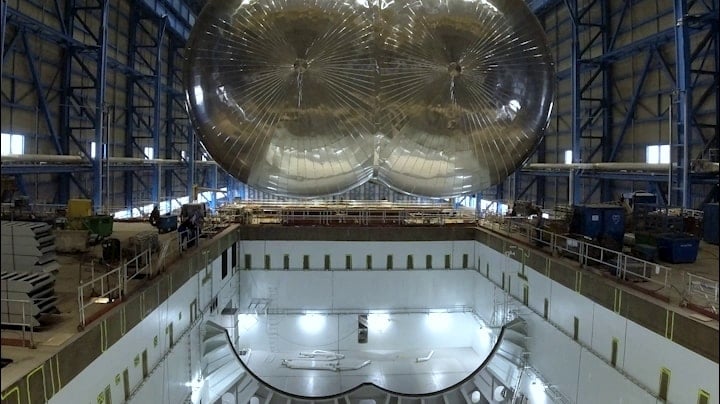 Debuting in fall 2023, Icon will be the cruise line's first of three ships to be powered by LNG (liquefied natural gas).
LNG and the state-of-the-art ship's additional environmentally friendly applications, such as shore power connection, will boost energy efficiencies and reduce carbon footprint. More details about Icon's advanced environmental technologies will be revealed at a future date.
The LNG fuel tank on Icon of the Seas is 307 tons and 90 feet long.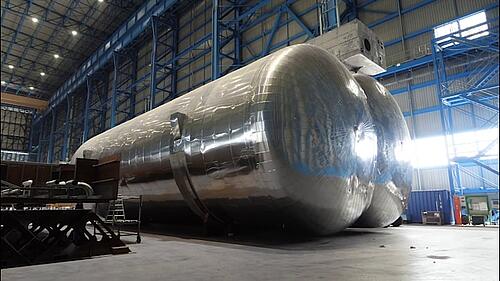 Traditionally, cruise ships are powered by diesel. The advantage LNG has over diesel is it is more energy-efficient and will reduce fuel consumption and emissions.
In addition, Icon of the Seas will utilize a shore power connection that removes emissions while connected at port.
Pearl-shaped object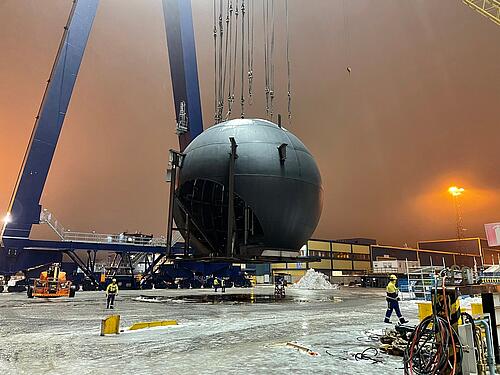 In January 2022, a large pearl-shaped object appeared in the shipyard that capture the attention of cruise fans who are curious to know what it might be.
Royal Caribbean has not announced what it will be, but it does appear it is something that will be part of Icon.
Some guessed it could be a LNG fuel tank, but LNG tanks are substantially larger.