In:
A Royal Caribbean cruise is hands down my favorite type of vacation, and with so many years of going cruising, I have come across a lot of tricks and tips that really enhance my cruise.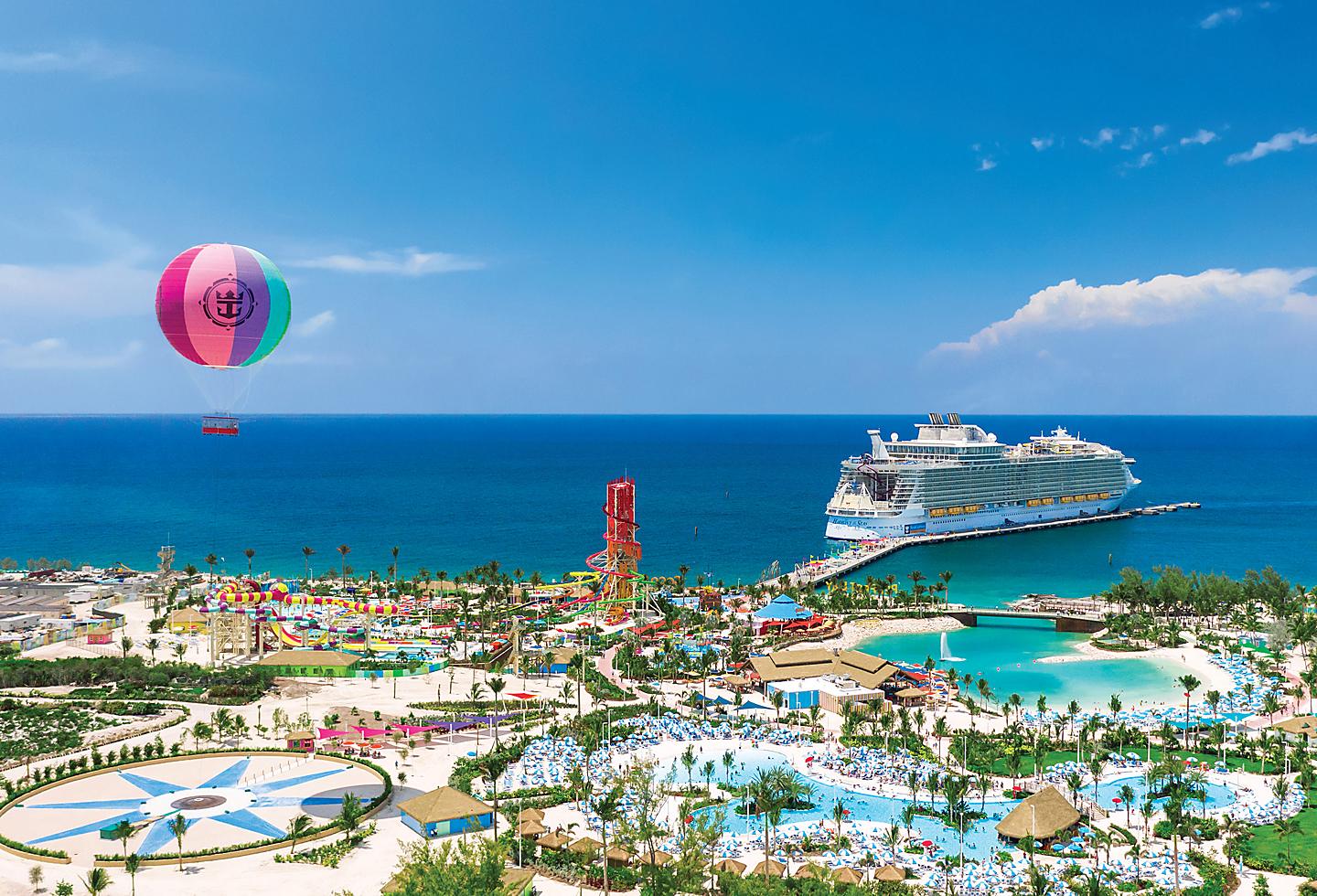 These nifty little secrets can save money, time or both, and so I wanted to whittle them down to the best Royal Caribbean tips and tricks in hopes of saving you time and money!
#1 Bring a bathing suit on embarkation day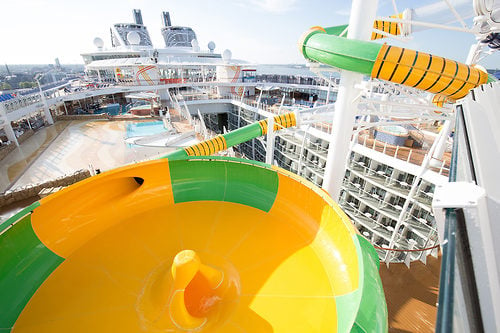 On embarkation day, the pools are open so be sure to pack a bathing suit in your carry-on luggage so that you can enjoy them with less crowds!
Most guests pack their bathing suits in the checked luggage, which means they will not have access to it until later that day.  The result is far fewer guests in the pools, hot tubs and water slides than at any other time on your cruise.
You can change in a public restroom, and towels are available at the pool area to use.
#2 How to avoid the Deluxe Beverage Package rule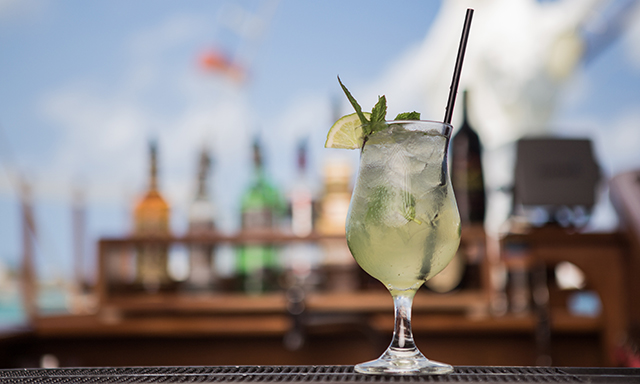 Did you know if one adult elects to buy the unlimited alcohol package, all other adults in the same room have to get it too?
If you have an adult in your room that does not drink (much) alcohol, you can get around this rule by calling Royal Caribbean and requesting that person get the Royal Refreshment package.
By having them get the non-alcoholic drink package, you will save a lot of money compared to buying them the Deluxe Beverage package that costs much more.
#3 Asking for special order food in the main dining room
Do not be afraid to ask your waiter for special requests that are not of the dietary need variety, but just something you really love.  Perhaps you like having a plate of vegetables to start your dinner off with or anything else that is not on the menu.  
Speak with your head waiter to make the request.  If the ship has the ingredients onboard to make it, odds are they will be happy to make it for you.
In general, we have found a 24 hour notice will ensure the chef's crew can take care of the request for you.  
Read more: How to request your favorite foods be prepared in the main dining room on your Royal Caribbean cruise
#4 Check into your cruise as soon as you can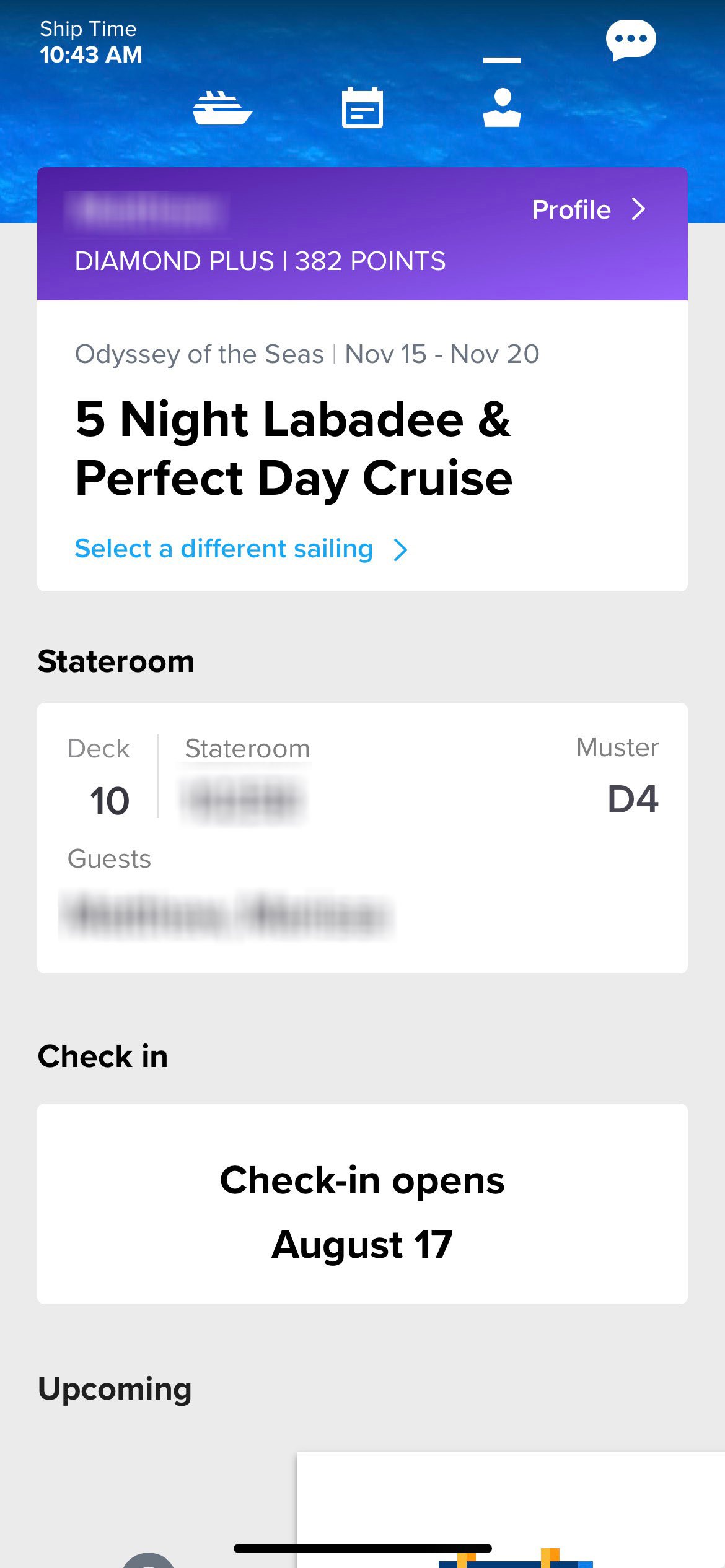 Royal Caribbean now enforces its check-in times, so be sure to check-in for your cruise as soon as check-in opens.
By completing online check-in early, you will have the best choice of check-in times. And the earlier check-in time you have, the sooner you get to get onboard the ship and start vacation.
The price you pay for the cruise is the same whether you board at noon or 2pm, so you may as well get the extra two hours of fun!
#5 Book your cruise as early as you can to save money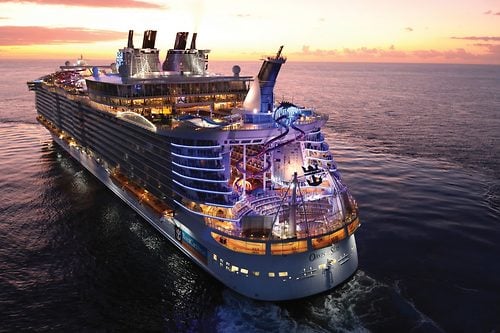 There is no question that if you want to get the lowest price on a cruise, book it as early as you can.
Generally speaking, the best price for a Royal Caribbean cruise can be found when booked many months in advance.
Royal Caribbean sells its cruises largely based on the concept of supply and demand. When a sailing is first offered, supply is at its highest because no one has purchase a cruise ship cabin yet. As time progress, more and more staterooms are reserved and stateroom inventory drops, so the price increases conversely.
The earlier you can book, the best chance you will have at getting a good price on your cruise.
When we say "early", it essentially means as early as you can.  Royal Caribbean puts its itineraries on sale as much as two years in advance of the sailing, and while that may be too far in advance for many to plan vacations, the earlier you can book the cruise, the better for that bottom line price.
#6 Save money by pre-booking packages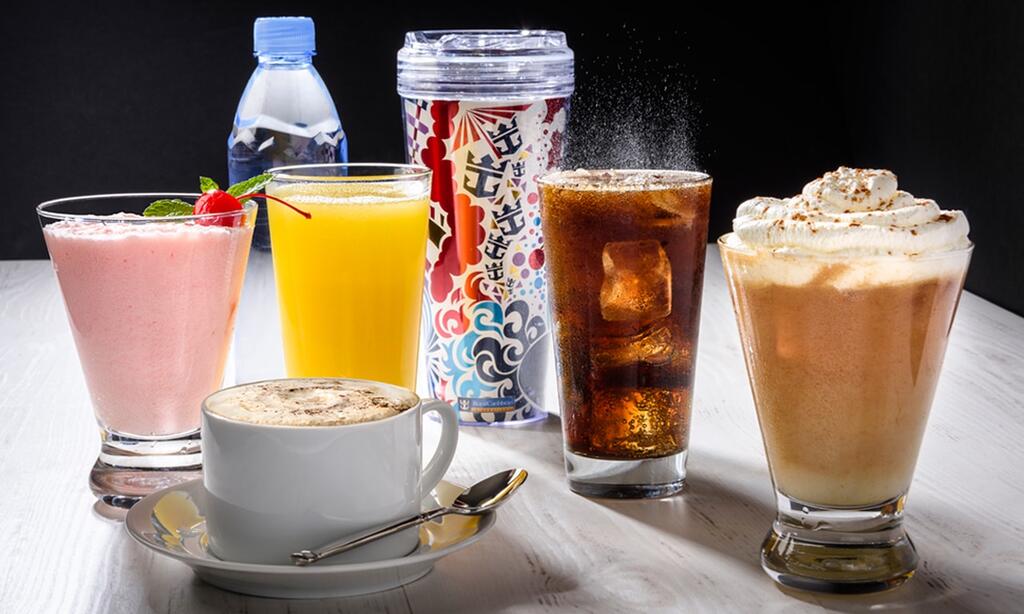 To save time and money, you really should pre-book beverage packages, dining packages, internet packages and more.
In many cases, Royal Caribbean promises a discount on select pre-cruise purchases compared to the price onboard.
When you purchase anything before your cruise via the Cruise Planner site, you will be required to pay for it at the time of purchase.  This provides the ability to break up the total cost of the cruise.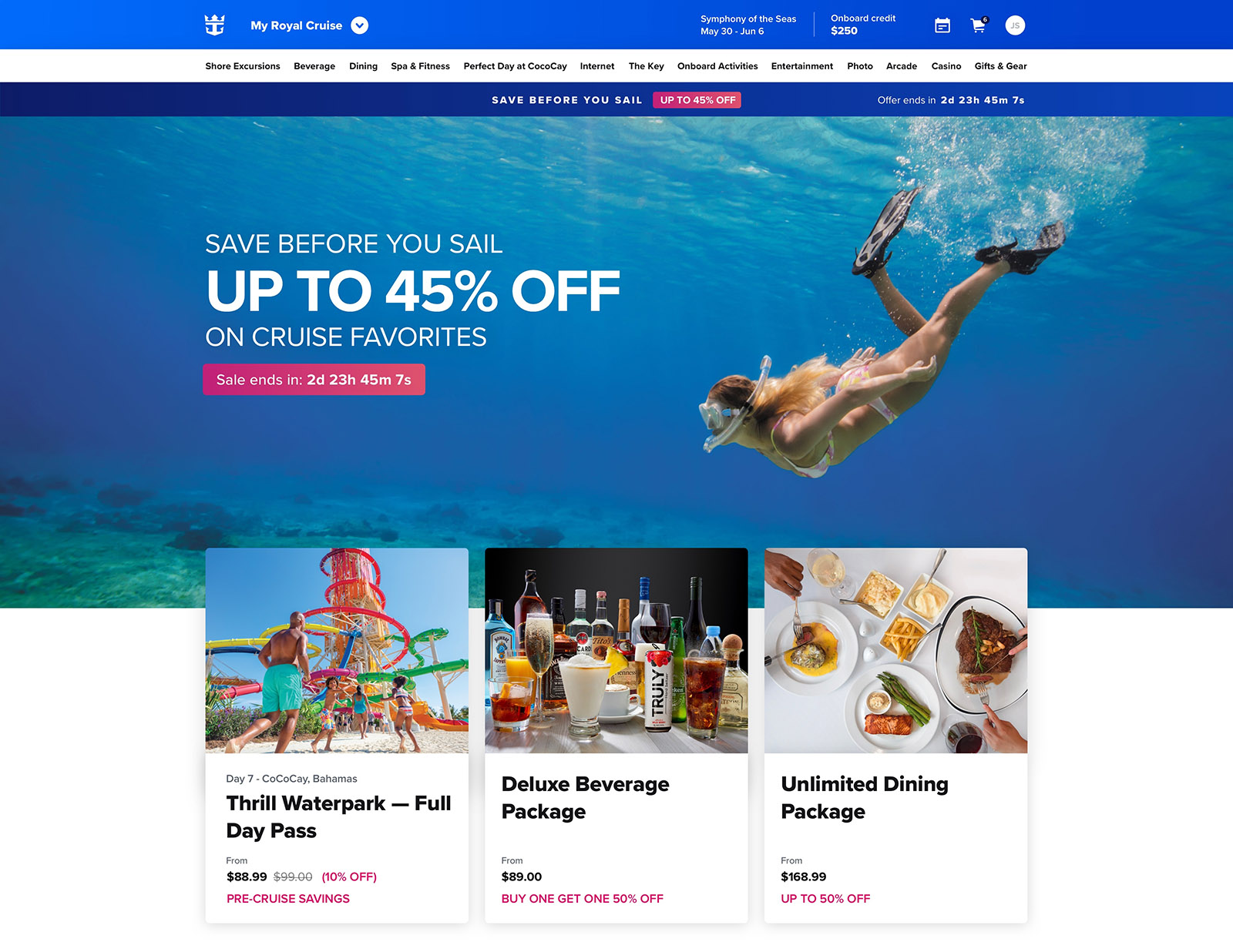 When you make purchases onboard your cruise, at the end of the cruise you get a final bill with all of the charges tallied up.  By pre-purchasing certain items, you can pay off parts of the cruise months or years in advance, allowing you to reduce the cruise bill at the conclusion of your cruise.
An intangible benefit to pre-purchasing anything is it saves you time onboard from doing the exact same thing, which means more vacation time back to you.
Taking the time to purchase anything onboard does not take very much time, but every little bit helps, and some purchases on the first day of the cruise can require waiting in a line, such as drink packages.
#7 Use a good travel agent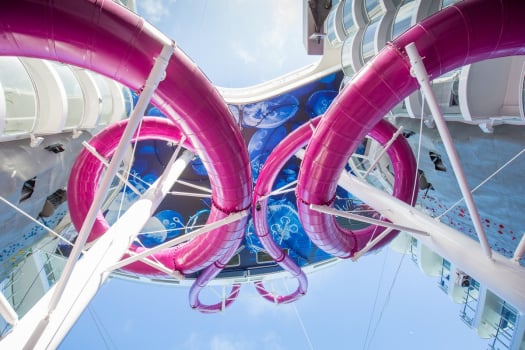 In short, to save time and money, use a good travel agent.
There is a lot that goes into a Royal Caribbean cruise vacation, from your cruise fare (and the slew of discounts available), to dining, shore excursions, air travel and more.  Using a travel agent simplifies this entire process.
The best reason to use an agent is to save you time, because they are the ones sitting on hold when calling Royal Caribbean.  Tasks such as repricing, making special requests, dealing with weather events and more are why I use a travel agent every single I book a cruise.
Keep in mind that travel agents are paid by Royal Caribbean, so there is no additional cost to you to use their services.   Talk to a few agents and feel them out for their knowledge of the product and when you find one that you are comfortable with, leverage their knowledge and expertise and book with them.
#8 Go to the helipad for sailaway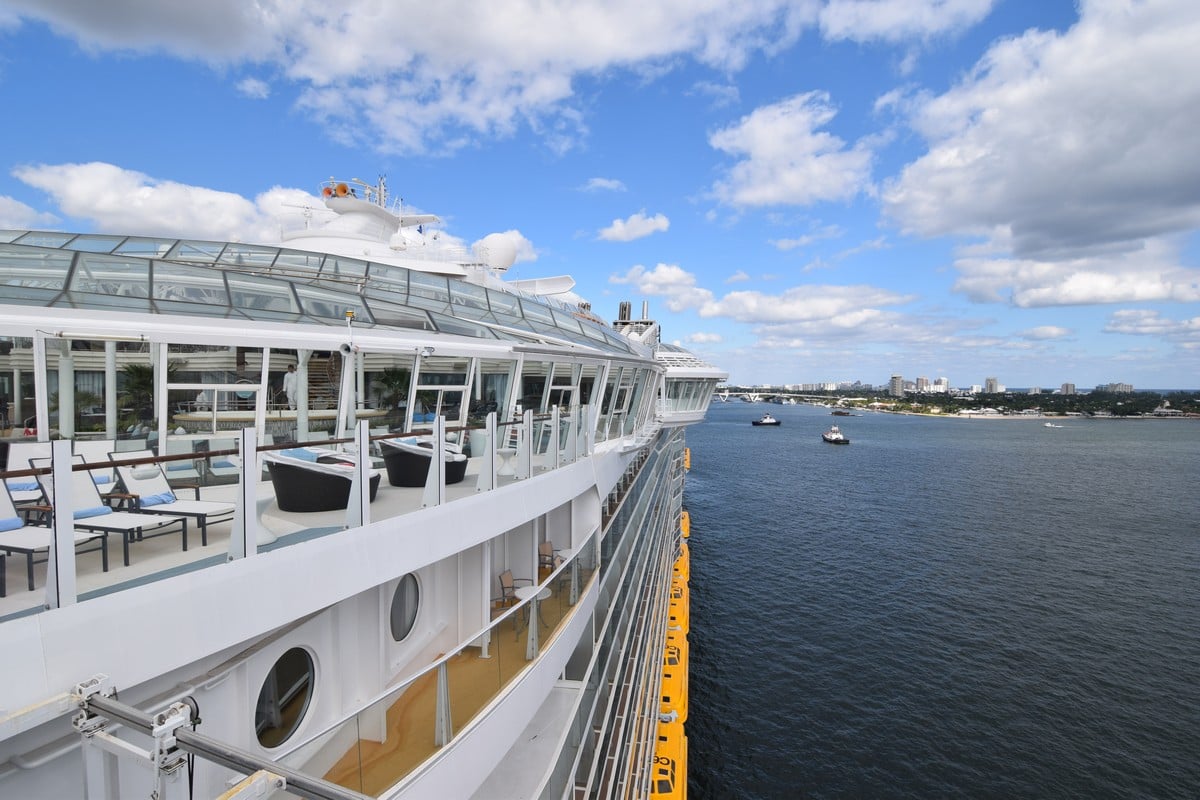 On Voyager, Freedom or Radiance class ships, be sure to visit the helipad for my favorite sailaway spot.
The helipad on is located on the bow (front) of the ship and during sailaway, Royal Caribbean permits guests access to the helipad.  This is a great spot to see the port as you leave, especially for those that do not have a balcony stateroom or simply want something a little different.
#9  Fly to your cruise port at least one day early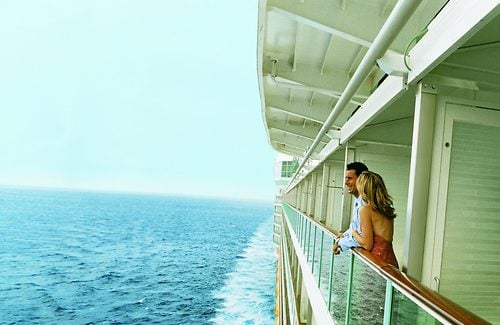 If you are flying to your cruise port, be sure to fly in at least one day before the cruise is scheduled to depart to protect against a travel delay.
By planning to arrive to your departure port at least one day early, you assure yourself that a travel delay will not impact your ability to get on your cruise. Having an extra day or two provides a buffer to account for travel delays.  
As an added bonus, by arriving to your embarkation port at least a day early, that means you get to start your vacation sooner!  And in many cases, the port you are departing from has its own cultural and historical attractions that you can explore.
#10 Don't buy kids a dining package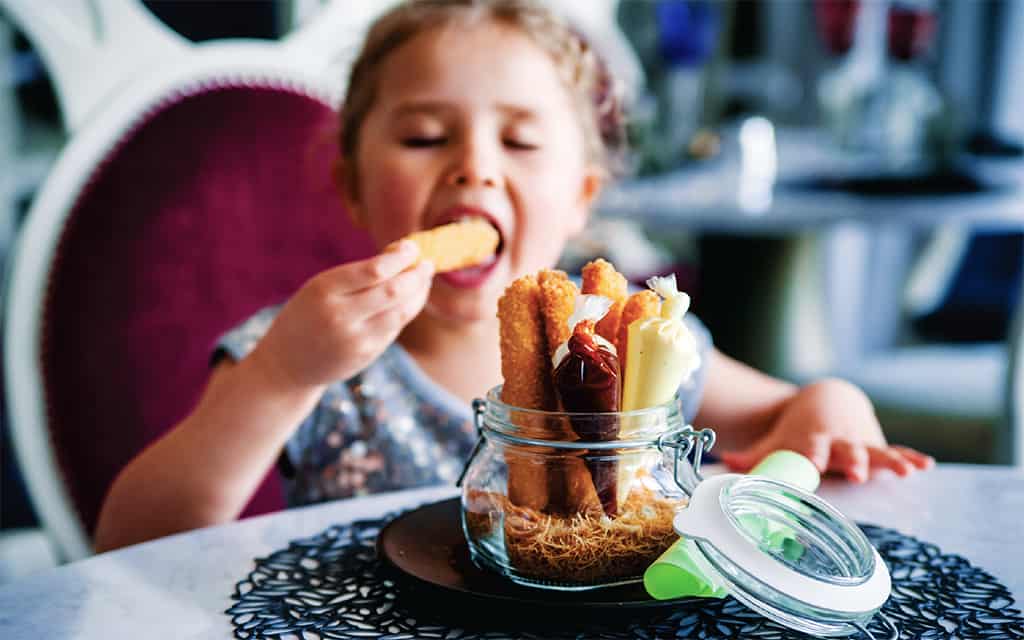 Kids get special pricing at a specialty restaurant, so buy dining packages only for the adults.
Children between the ages of 0-5 are complimentary and ages 6-12 are $10 per child at any specialty restaurant.
When you make a reservation for a restaurant onboard, let your server know the adults have dining packages, but kids don't and you will get a better price than if you bought the dining package for everyone.
#11 Best times for deals at the spa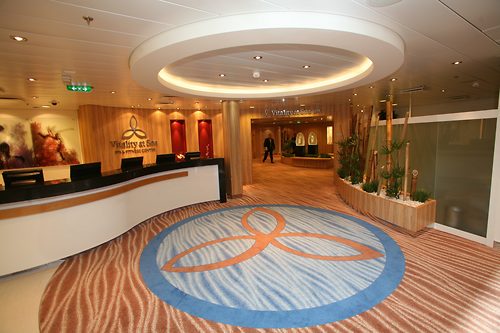 If you want to find the best prices for the spa on your cruise, consider booking things on port days, or early in the morning or late at night for the best prices.
The common thread among these times is it is when others are unable or unwilling to go to the spa, so prices tend to be better.
#12 Free breakfast at Johnny Rockets on Oasis Class ships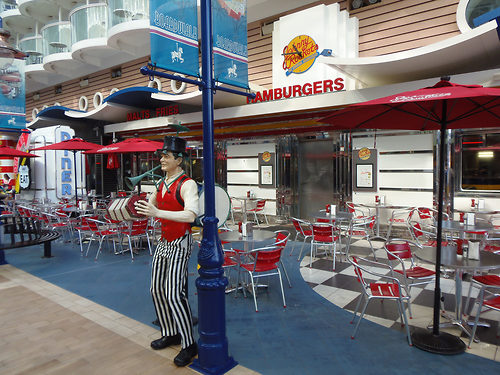 Did you know that Johnny Rockets is complimentary for breakfast on Oasis Class ships?  
All Oasis-class ships offer this option, but many guests are unaware that breakfast is served here, nor that it is included with your cruise fare (Johnny Rockets has a cover charge for lunch and dinner).
Johnny Rockets tends to be not very crowded for breakfast, because many guests are unaware of this option, and it also has a large seating capacity (indoor and outdoor seating options).
#13 Avoid embarkation day lunch lines in the buffet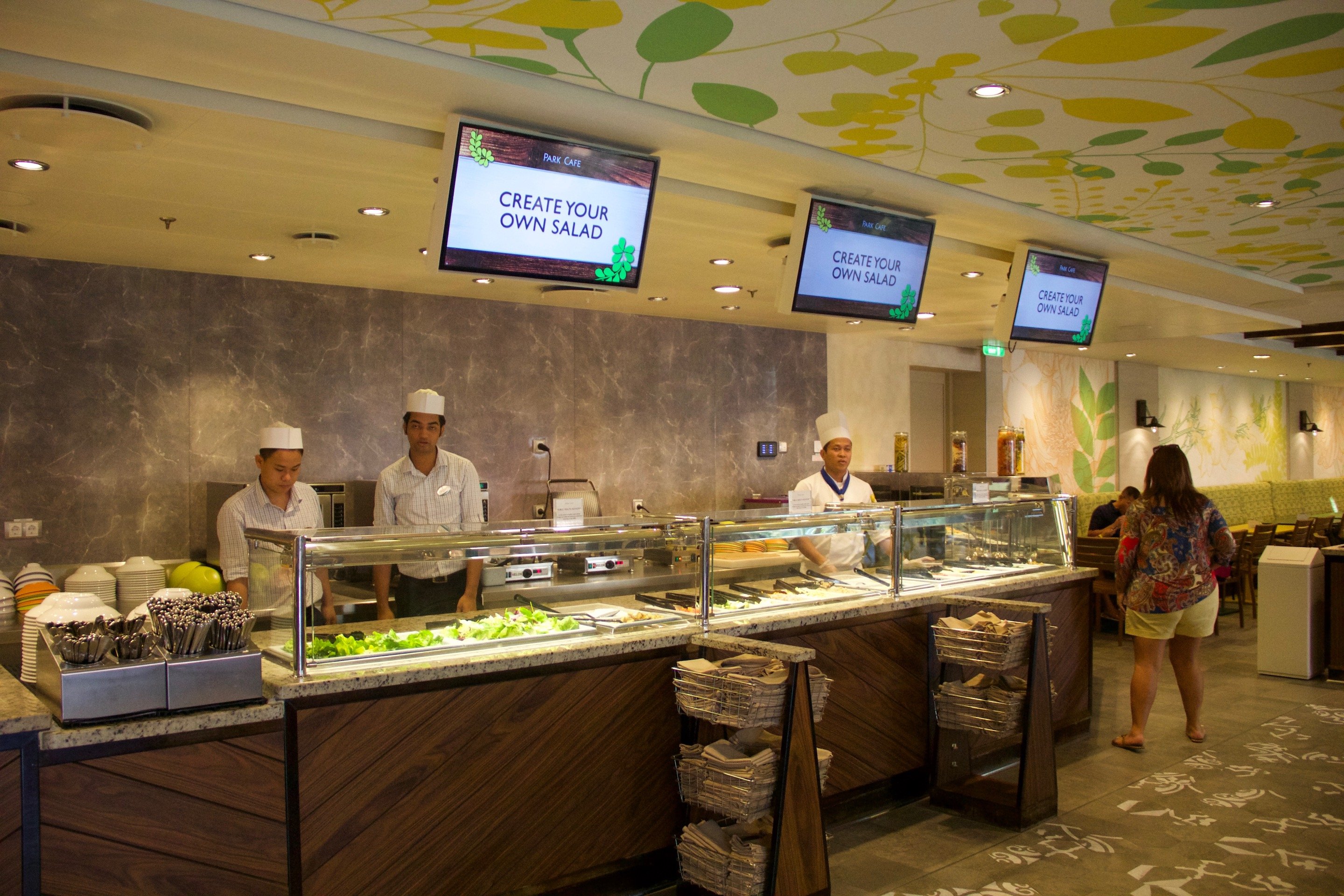 The Windjammer is the go-to spot for most when they get onboard their Royal Caribbean ship for lunch, but there are good alternatives that are less crowded.
These locations include:
Park Cafe
Cafe @ Two70
Cafe Promenade
Sorrentos
Compass Deli (Majesty of the Seas only)
#14 Look for the cooking stations in the Windjammer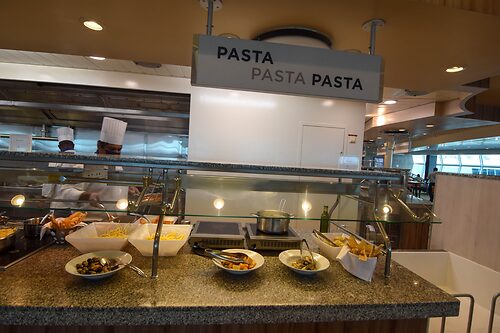 Freshly cooked food is always the best, and there are cooking stations available in the Windjammer that serve up some really tasty options.
In the morning, there is an omelet station available.  For lunch and dinner, you can find a rotating set of options that include pasta, stir-fry, crepes and more.
Check with the Windjammer wait staff for a schedule of options. 
#15 You can bring water or soda on embarkation day...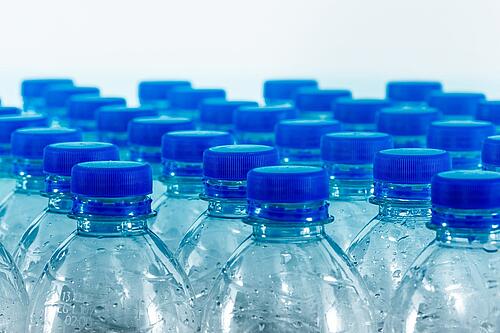 Royal Caribbean allows guests to bring up to 12 bottles/cans of non-alcoholic beverages per stateroom with them on embarkation day.
You can bring soda, water, energy drinks and any other non-alcoholic beverages.
Be sure to pack these items in your carry-on luggage, and not your checked luggage.
#16 ...and wine too!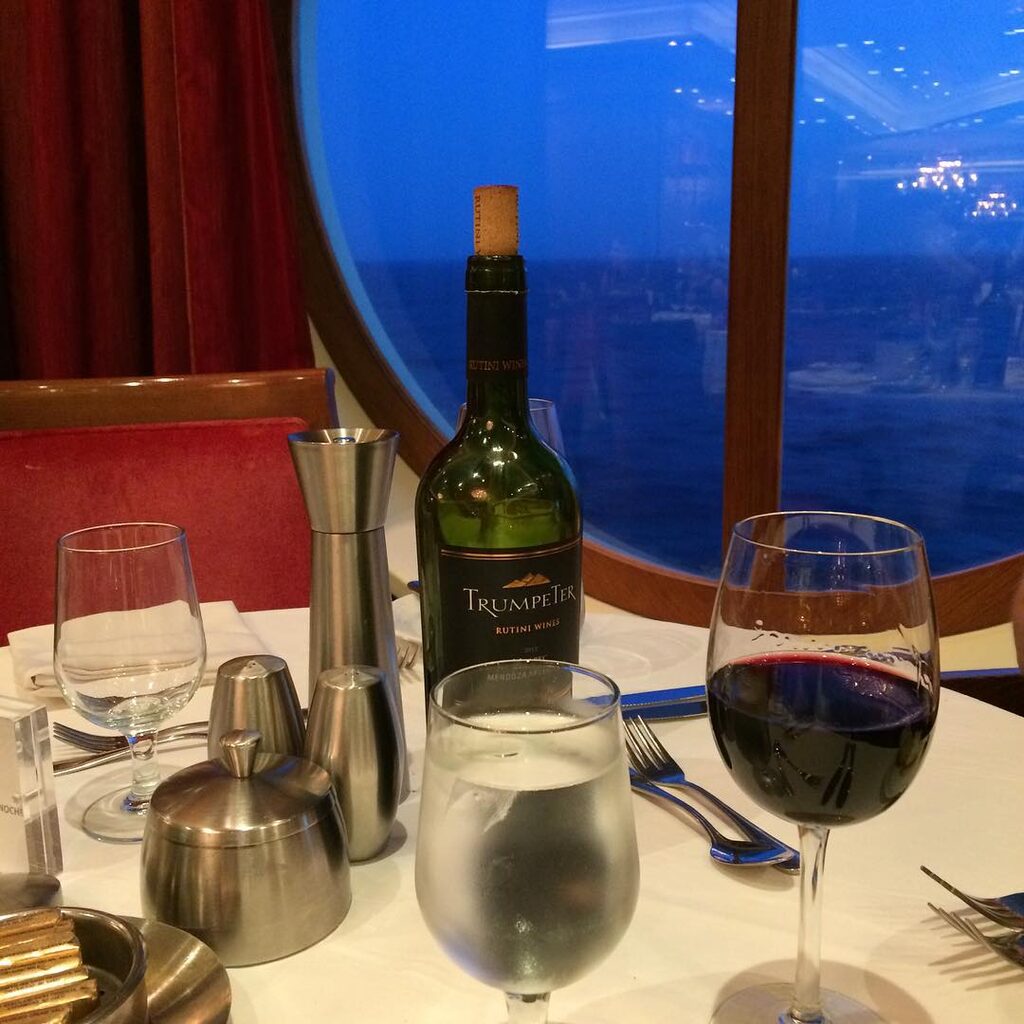 In addition to the non-alcoholic beverages, you can also bring up to two bottles of wine per stateroom.
Each stateroom may bring up to two 750 ml bottles of wine or champagne, as long as one guest is of legal drinking age. Corkscrews will be provided for guests to enjoy their drinks in their stateroom. If guests wish to enjoy their wine or champagne in our dining or bar venues, there will be a corkage fee applied.
#17 Cruise off-season to really save money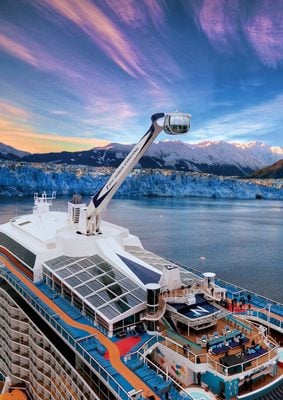 If your schedule allows, the best time to cruise when prices are the lowest are in the off-season and shoulder seasons.
These are the times of year when demand is less for cruises to certain regions. People often wonder what is the cheapest month to go on a cruise, and the key is cruise when others cannot.
Most people go on vacation based around their school or work schedules. If you can cruise during these times, there are some truly low prices to enjoy.
#18 Read a past Cruise Compass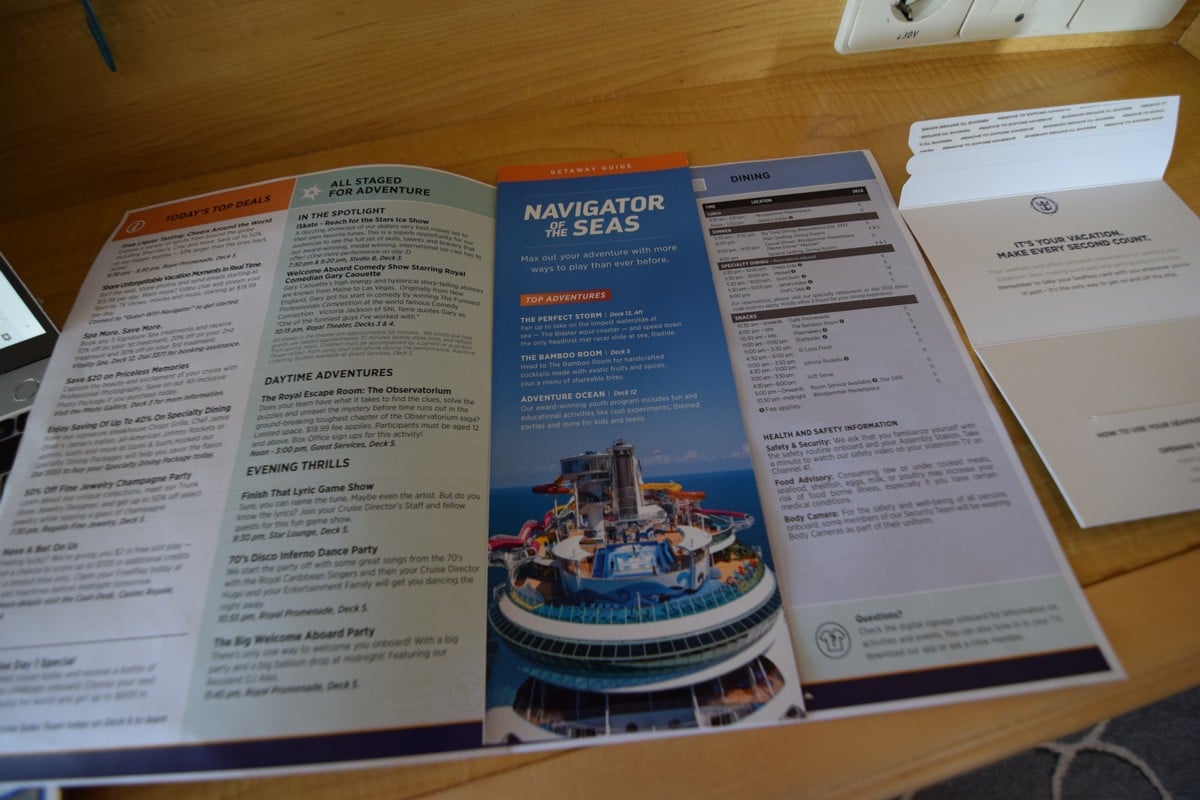 Want to get an idea of what entertainment, activities and things to do (along with times) will be offered on your cruise? Read a past Cruise Compass!
Royal Caribbean does not post or publish Cruise Compasses for upcoming sailings in advance.  Nor do they publish their entertainment schedules prior to a cruise. So the best way to learn about what is offered on your cruise is to check out a past Cruise Compass.
There is no way to know in absolute terms what your upcoming Royal Caribbean cruise will or will not offer, but Royal Caribbean insiders will consult past Cruise Compass' to see what was available on those similar sailings to get an idea of what to expect.
#19 Use the porters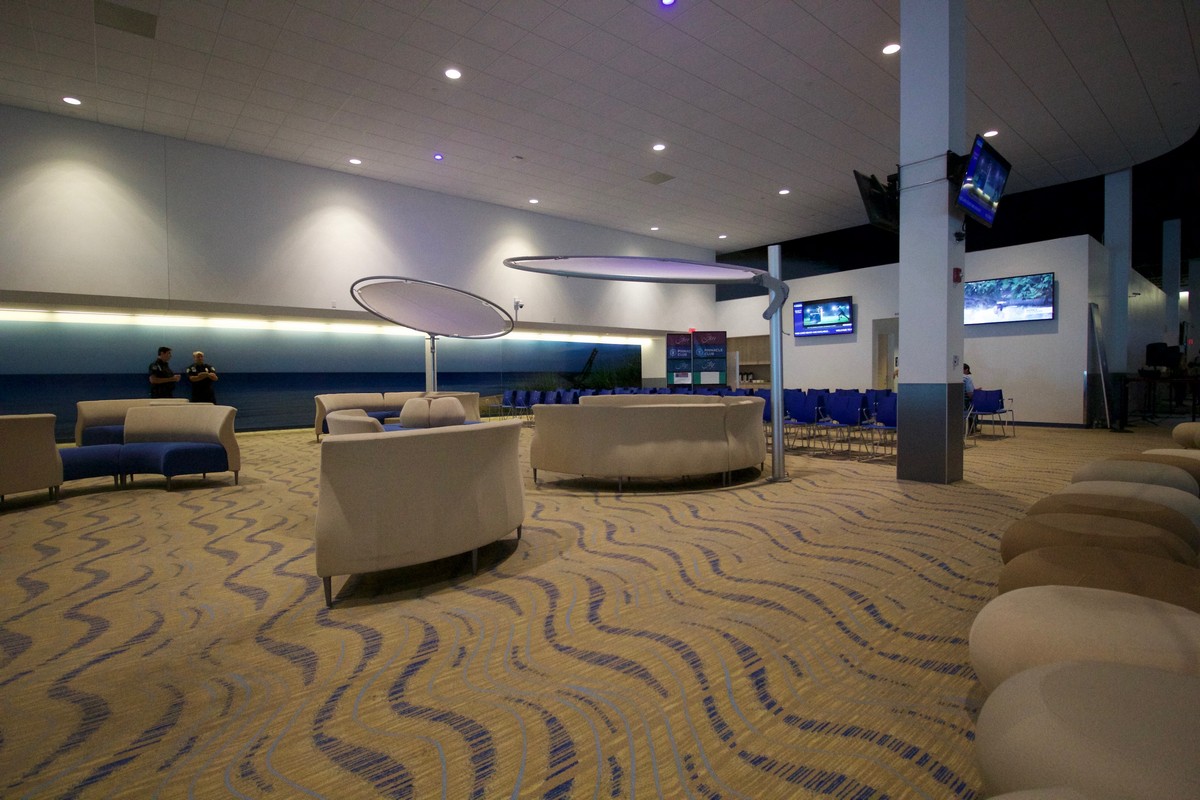 Whether the first day or the last day of your cruise, be sure to grab a porter to make things easier on yourself.
Porters are available to assist with your luggage. Their services are complimentary, although a tip is expected for their trouble.
Commonly it is expected to tip somewhere around $1-$2 per bag. For just a few dollars, you can make the embarkation and disembarkation process significantly easier.
Not only can a porter help take a load off of you, they can greatly assist with disembarkation and getting you through the terminal faster. In many ports, porters have a special line for Customs that allows you to get through it all faster.
#20 Book entertainment before your cruise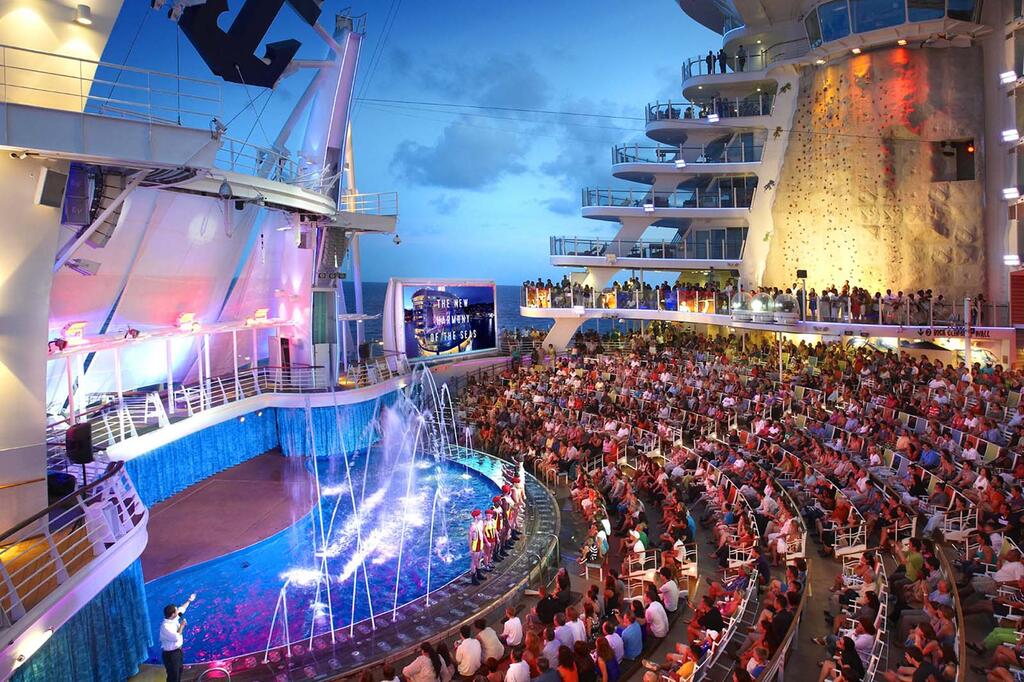 If you are sailing on an Oasis or Quantum Class ship, you can pre-book shows in advance, such as the Broadway musicals or ice shows.
Royal Caribbean does not charge for its shows, nor does it charge for advanced reservations.  Take advantage of the opportunity to get tickets and not be stuck in a line waiting to enter the theater or worse, miss out on the show completely.
Just like dining, you can reserve shows in advance by going to Royal Caribbean's Cruise Planner site.  Once logged in, navigate to Onboard Activities and select the show you wish to reserve.
On all ships, check for entertainment reservations once onboard the ship via the Royal Caribbean app.
#21 Research shore excursions before the cruise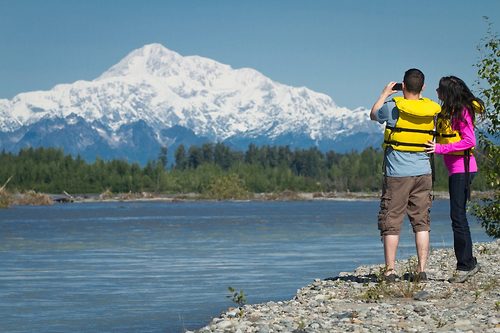 The tours and excursions available to book in the ports your cruise will visit are many, so take advantage of the resources online to find the perfect tour before your cruise begins.
While you can book shore excursions onboard your ship, the lines at the shore excursion desk can often be quite long and doing your research from home gives you plenty of time to compare different options and learn what each port offers.
You can view all the shore excursions available by logging into Royal Caribbean's Cruise Planner and browsing the shore excursions by port.  Each excursion will list the price, details of the activity and any physical or age restrictions.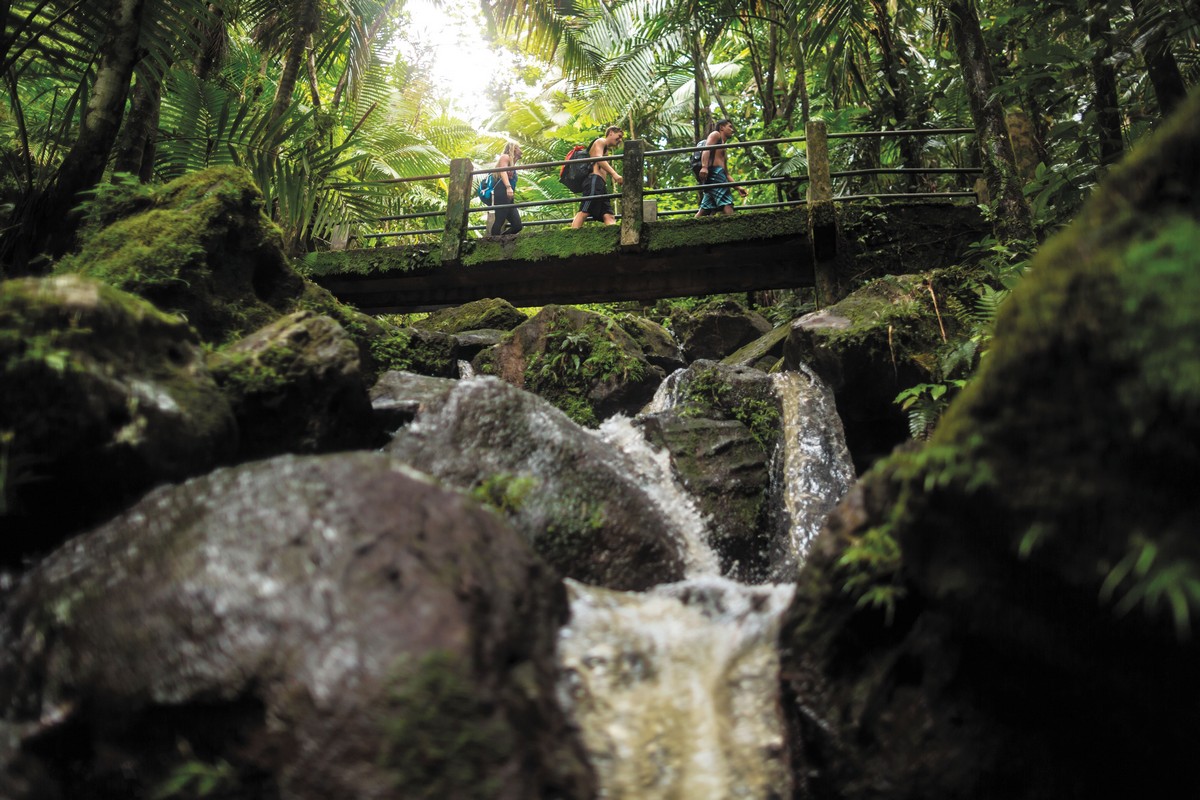 Royal Caribbean offers a lot of shore excursions in every port and on top of that, you can also consider shore excursions through third party groups to further expand your options.
Keep in mind the differences between Royal Caribbean's shore excursions and third party shore excursions.  Here are some basic considerations
Royal Caribbean shore excursions guarantee your return to the ship, even if the excursion is delayed.
Third party shore excursions can offer more personalized tours at a lower price.
Royal Caribbean shore excursions are fully refundable if your ship cannot dock at a scheduled port.
Guests can use onboard credit towards purchasing Royal Caribbean's shore excursions if they book onboard.
#22 The Main Dining Room is open for lunch on sea days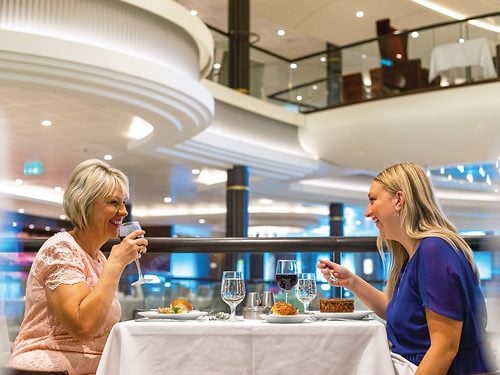 Naturally everyone thinks of the main dining room for dinner, but did you know it is often open for lunch (and breakfast) too?
On sea days, the main dining room is open for lunch and it serves up a different menu of options than what is offered during dinner.
No reservations needed, just walk on in and be seated.
#23 Make My Time Dining reservations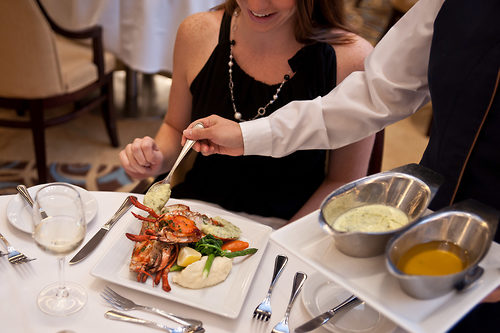 If you are in My Time Dining for dinner, your best strategy is to make reservations either before the cruise, or during the cruise.
By having a reservation, you will be seated faster. The larger the group, the more important having a reservation is to limiting the wait times.
Peak dinner time is between 6:30pm and 8:00pm, so if you plan to dine during these times, reservations are so important.
#24 Eat outside!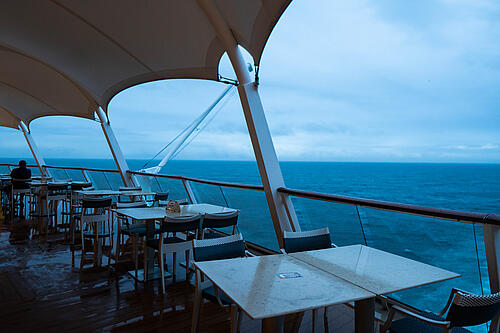 If you are on a Radiance or Quantum Class ship, be sure to enjoy your meals outside while at the Windjammer.
The Windjammer on Radiance and Quantum class ships offers an area at the rear of the ship to enjoy any meal with a fantastic view of the ship's wake.  
Oasis Class ships offer outside dining is also available on Central Park and Boardwalk neighborhoods.
#25 Try the signature activities on embarkation day
If you want to try Sky Pad, FlowRider, rock climbing wall or zipline, take advantage of lower waits on the first day of the cruise.
Because so many guests are just getting onboard and acclimated to the new ship, many guests are unaware of where the headline attractions are or that they are open on embarkation day.
By going on embarkation day, not only will you likely have a short wait but you may be able to re-ride a number of times!
Your Tips!
I would love to hear your tips and tricks! Share them in our comments on this post.