In:
A Royal Caribbean cruise is hands down my favorite type of vacation, and with so many years of going cruising, I have come across a lot of tricks and tips that really enhance my cruise.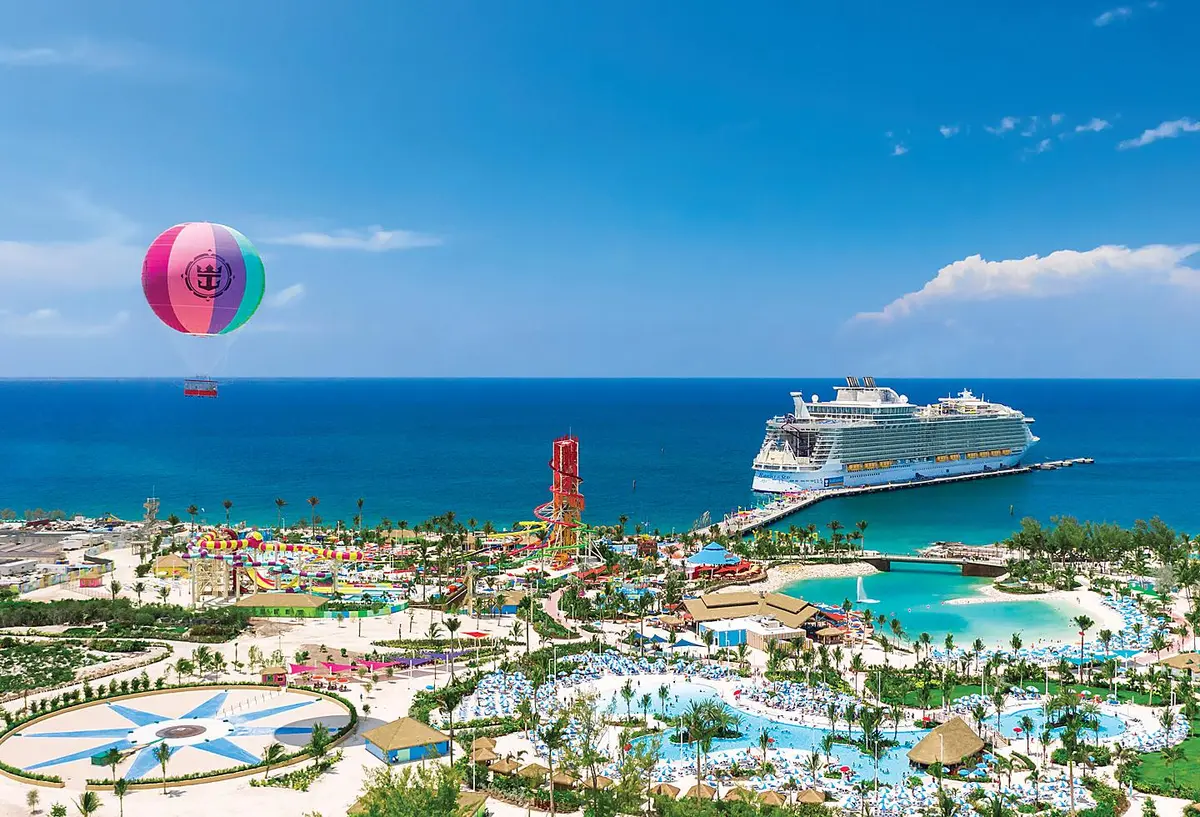 These nifty little secrets can save money, time or both, and so I wanted to whittle them down to the best Royal Caribbean tips and tricks in hopes of saving you time and money!
Since these are Royal Caribbean cruise tips that apply primarily to just this cruise line, it's meant to provide advice that almost anyone sailing with Royal Caribbean can use right away.
After combing through my notes, here's the best tips and tricks for taking a Royal Caribbean cruise.
#1 Bring a bathing suit on embarkation day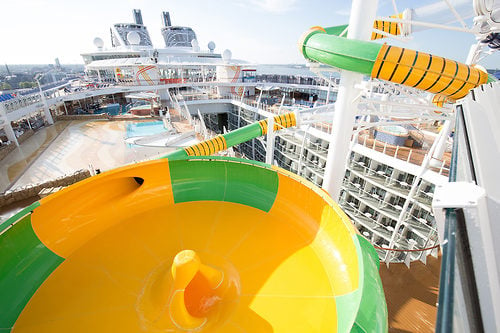 On embarkation day, the pools are open so be sure to pack a bathing suit in your carry-on luggage so that you can enjoy them with less crowds!
Most guests pack their bathing suits in the checked luggage, which means they will not have access to it until later that day.  The result is far fewer guests in the pools, hot tubs and water slides than at any other time on your cruise.
You can change in a public restroom, and towels are available at the pool area to use.
#2 How to avoid the Deluxe Beverage Package rule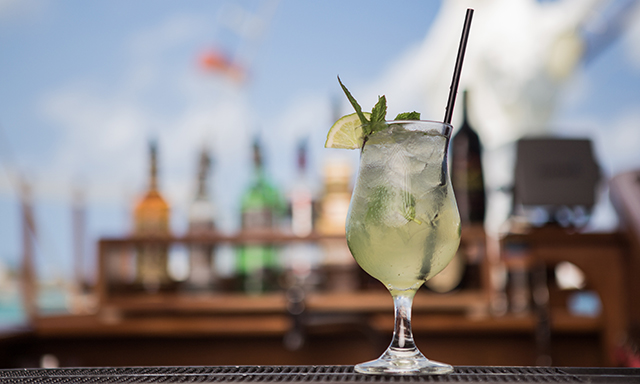 Did you know if one adult elects to buy the unlimited alcohol package, all other adults in the same room have to get it too?
If you have an adult in your room that does not drink (much) alcohol, you can get around this rule by calling Royal Caribbean and requesting that person get the Royal Refreshment package.
By having them get the non-alcoholic drink package, you will save a lot of money compared to buying them the Deluxe Beverage package that costs much more.
#3 Download Royal Caribbean's app before the cruise
Royal Caribbean's app is a must-have for your cruise, so make sure to download it before your cruise.
Downloading the app before you get on your ship means you'll be able to easily and quickly download it and set it up before you step aboard.
Why is it important to have the app?
In short, the app is tied to so much of the cruise experience now.  You can use it to check-into your cruise (more on that in the next tip), book entertainment, shore excursions and packages.
Plus, the Royal Caribbean app will have all of the activities for the day listed so that you can easily reference it during your sailing.
Don't worry, you don't need to buy an internet package to use the Royal Caribbean app.  Once you get onboard and connect to the ship's wifi, it will ask you if you want to just use the app.
#4 Check into your cruise as soon as you can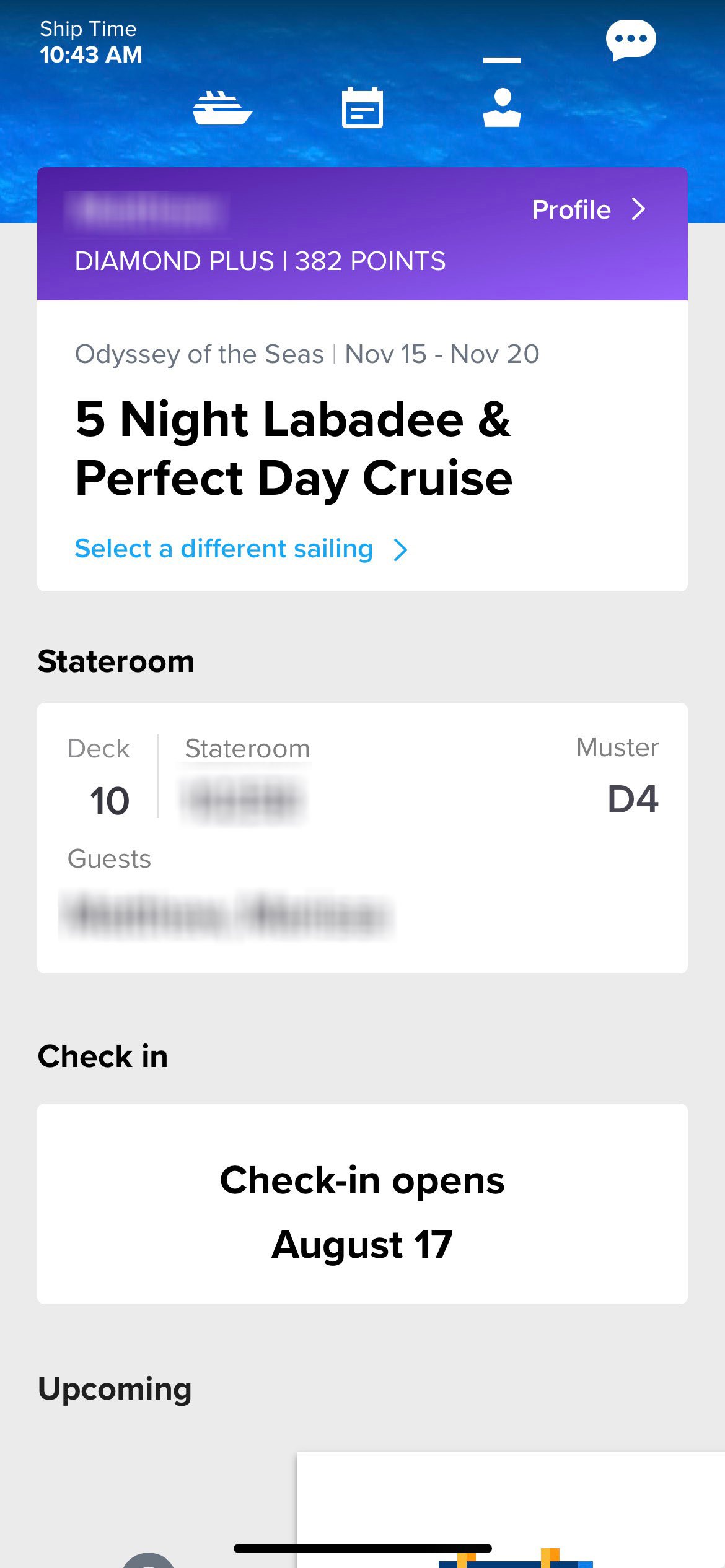 Royal Caribbean now enforces its check-in times, so be sure to check-in for your cruise as soon as check-in opens.
By completing online check-in early, you will have the best choice of check-in times. And the earlier check-in time you have, the sooner you get to get onboard the ship and start vacation.
The price you pay for the cruise is the same whether you board at noon or 2pm, so you may as well get the extra two hours of fun!
#5 Book your cruise as early as you can to save money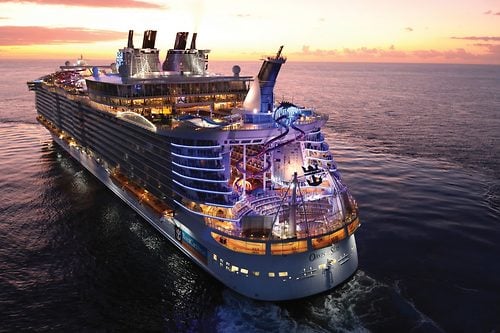 There is no question that if you want to get the lowest price on a cruise, book it as early as you can.
Generally speaking, the best price for a Royal Caribbean cruise can be found when booked many months in advance.
Royal Caribbean sells its cruises largely based on the concept of supply and demand. When a sailing is first offered, supply is at its highest because no one has purchase a cruise ship cabin yet. As time progress, more and more staterooms are reserved and stateroom inventory drops, so the price increases conversely.
The earlier you can book, the best chance you will have at getting a good price on your cruise.
When we say "early", it essentially means as early as you can.  Royal Caribbean puts its itineraries on sale as much as two years in advance of the sailing, and while that may be too far in advance for many to plan vacations, the earlier you can book the cruise, the better for that bottom line price.
#6 Save money by pre-booking packages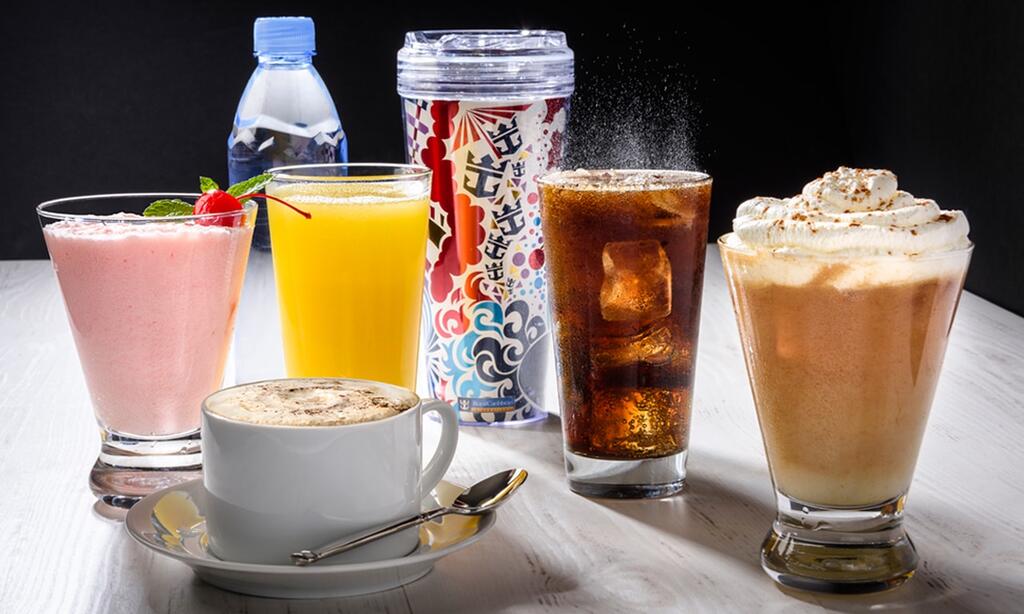 To save time and money, you really should pre-book beverage packages, dining packages, internet packages and more.
In many cases, Royal Caribbean promises a discount on select pre-cruise purchases compared to the price onboard.
When you purchase anything before your cruise via the Cruise Planner site, you will be required to pay for it at the time of purchase.  This provides the ability to break up the total cost of the cruise.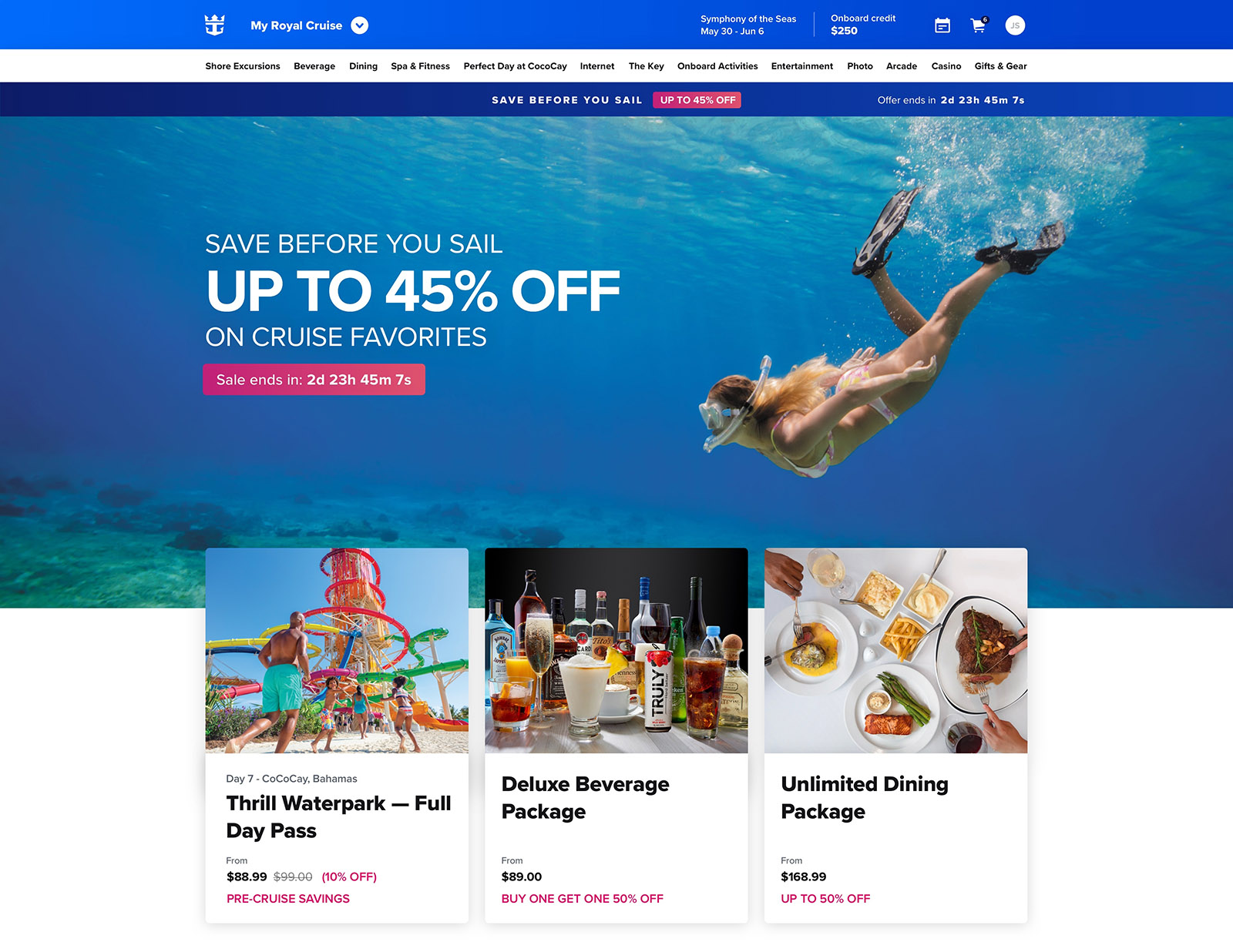 When you make purchases onboard your cruise, at the end of the cruise you get a final bill with all of the charges tallied up.  By pre-purchasing certain items, you can pay off parts of the cruise months or years in advance, allowing you to reduce the cruise bill at the conclusion of your cruise.
An intangible benefit to pre-purchasing anything is it saves you time onboard from doing the exact same thing, which means more vacation time back to you.
Taking the time to purchase anything onboard does not take very much time, but every little bit helps, and some purchases on the first day of the cruise can require waiting in a line, such as drink packages.
#7 Use a good travel agent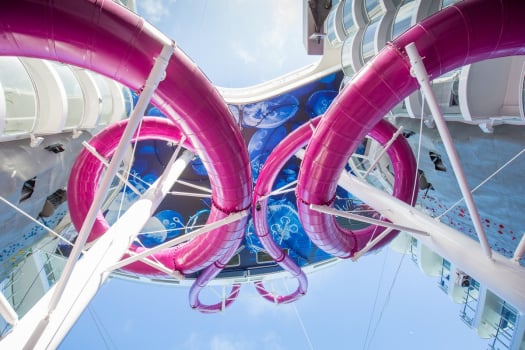 In short, to save time and money, use a good travel agent.
There is a lot that goes into a Royal Caribbean cruise vacation, from your cruise fare (and the slew of discounts available), to dining, shore excursions, air travel and more.  Using a travel agent simplifies this entire process.
The best reason to use an agent is to save you time, because they are the ones sitting on hold when calling Royal Caribbean.  Tasks such as repricing, making special requests, dealing with weather events and more are why I use a travel agent every single I book a cruise.
Keep in mind that travel agents are paid by Royal Caribbean, so there is no additional cost to you to use their services.   Talk to a few agents and feel them out for their knowledge of the product and when you find one that you are comfortable with, leverage their knowledge and expertise and book with them.
#8 Go to the helipad for sailaway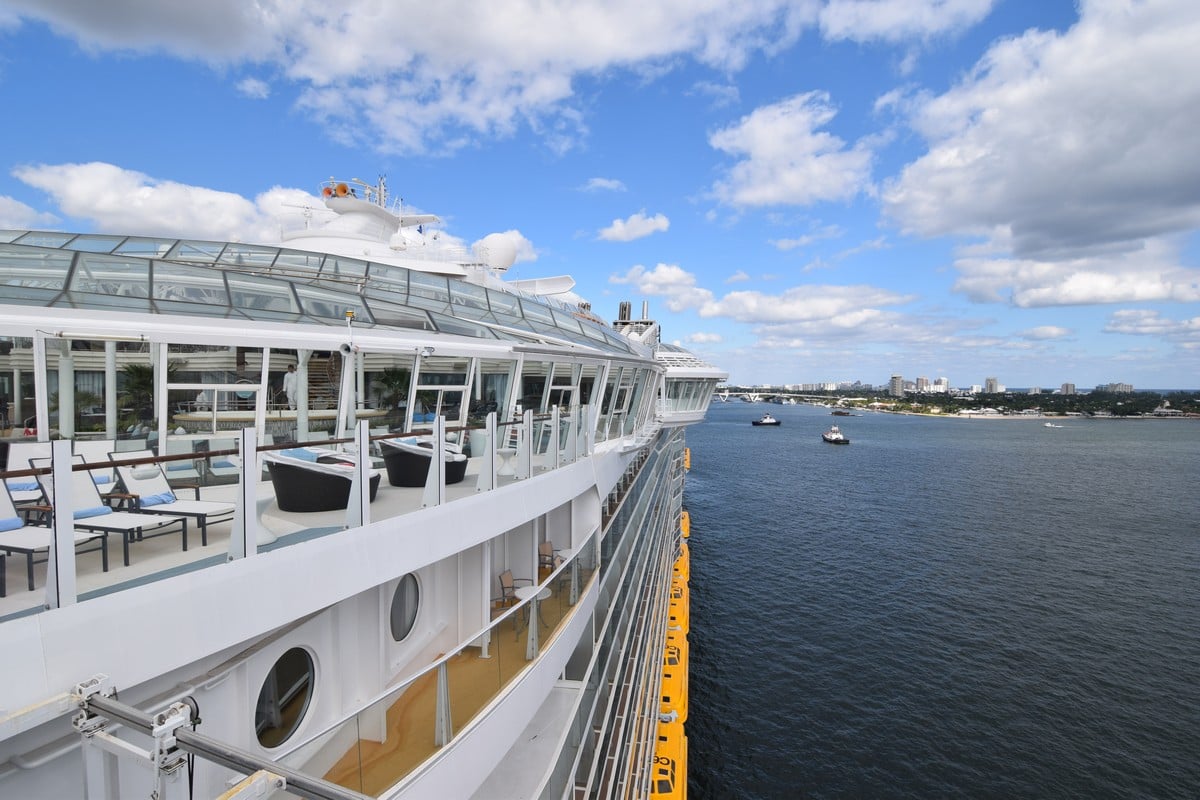 On Voyager, Freedom or Radiance class ships, be sure to visit the helipad for my favorite sailaway spot.
The helipad on is located on the bow (front) of the ship and during sailaway, Royal Caribbean permits guests access to the helipad.  This is a great spot to see the port as you leave, especially for those that do not have a balcony stateroom or simply want something a little different.
#9  Fly to your cruise port at least one day early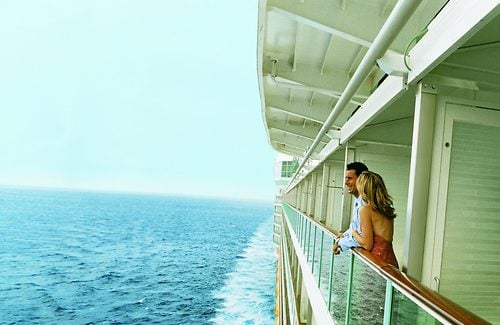 If you are flying to your cruise port, be sure to fly in at least one day before the cruise is scheduled to depart to protect against a travel delay.
By planning to arrive to your departure port at least one day early, you assure yourself that a travel delay will not impact your ability to get on your cruise. Having an extra day or two provides a buffer to account for travel delays.  
As an added bonus, by arriving to your embarkation port at least a day early, that means you get to start your vacation sooner!  And in many cases, the port you are departing from has its own cultural and historical attractions that you can explore.
#10 Don't buy kids a dining package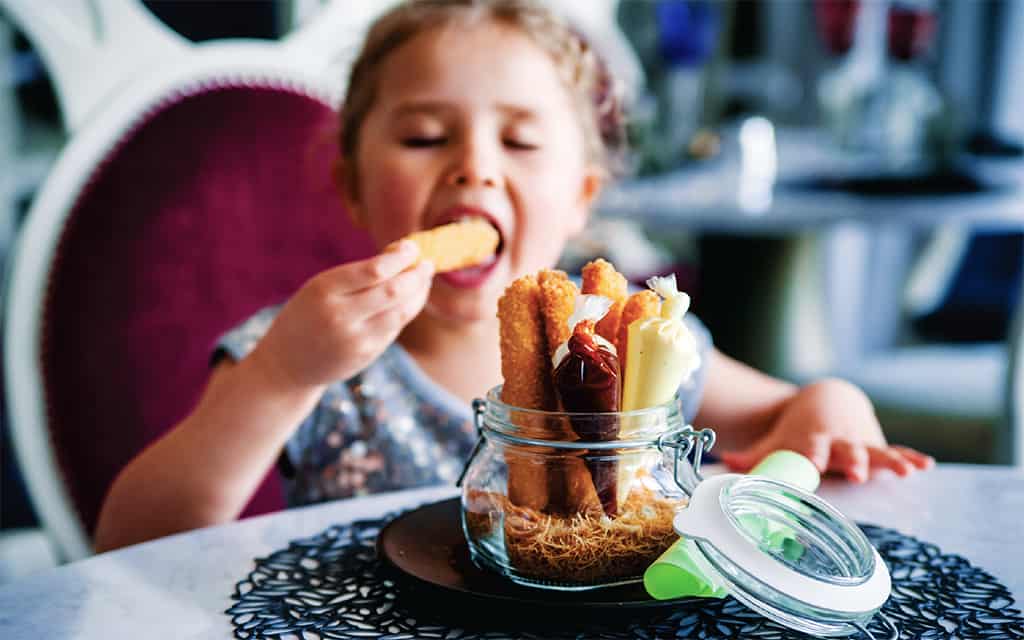 Kids get special pricing at a specialty restaurant, so buy dining packages only for the adults.
Children between the ages of 0-5 are complimentary and ages 6-12 are $10 per child at any specialty restaurant.
When you make a reservation for a restaurant onboard, let your server know the adults have dining packages, but kids don't and you will get a better price than if you bought the dining package for everyone.
#11 Best times for deals at the spa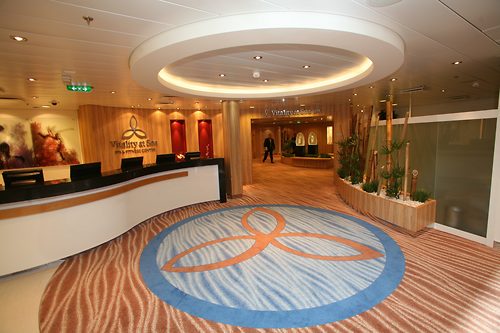 If you want to find the best prices for the spa on your cruise, consider booking things on port days, or early in the morning or late at night for the best prices.
The common thread among these times is it is when others are unable or unwilling to go to the spa, so prices tend to be better.
#12 Free breakfast at Johnny Rockets on Oasis Class ships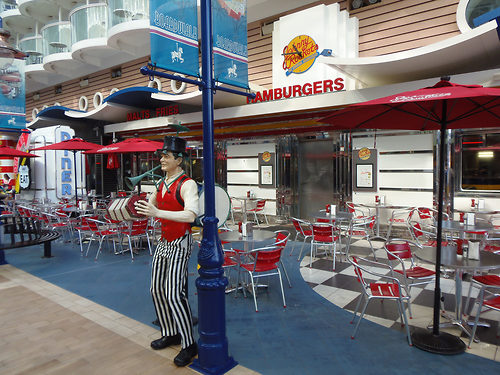 Did you know that Johnny Rockets is complimentary for breakfast on Oasis Class ships?  
All Oasis-class ships offer this option, but many guests are unaware that breakfast is served here, nor that it is included with your cruise fare (Johnny Rockets has a cover charge for lunch and dinner).
Johnny Rockets tends to be not very crowded for breakfast, because many guests are unaware of this option, and it also has a large seating capacity (indoor and outdoor seating options).
#13 Avoid embarkation day lunch lines in the buffet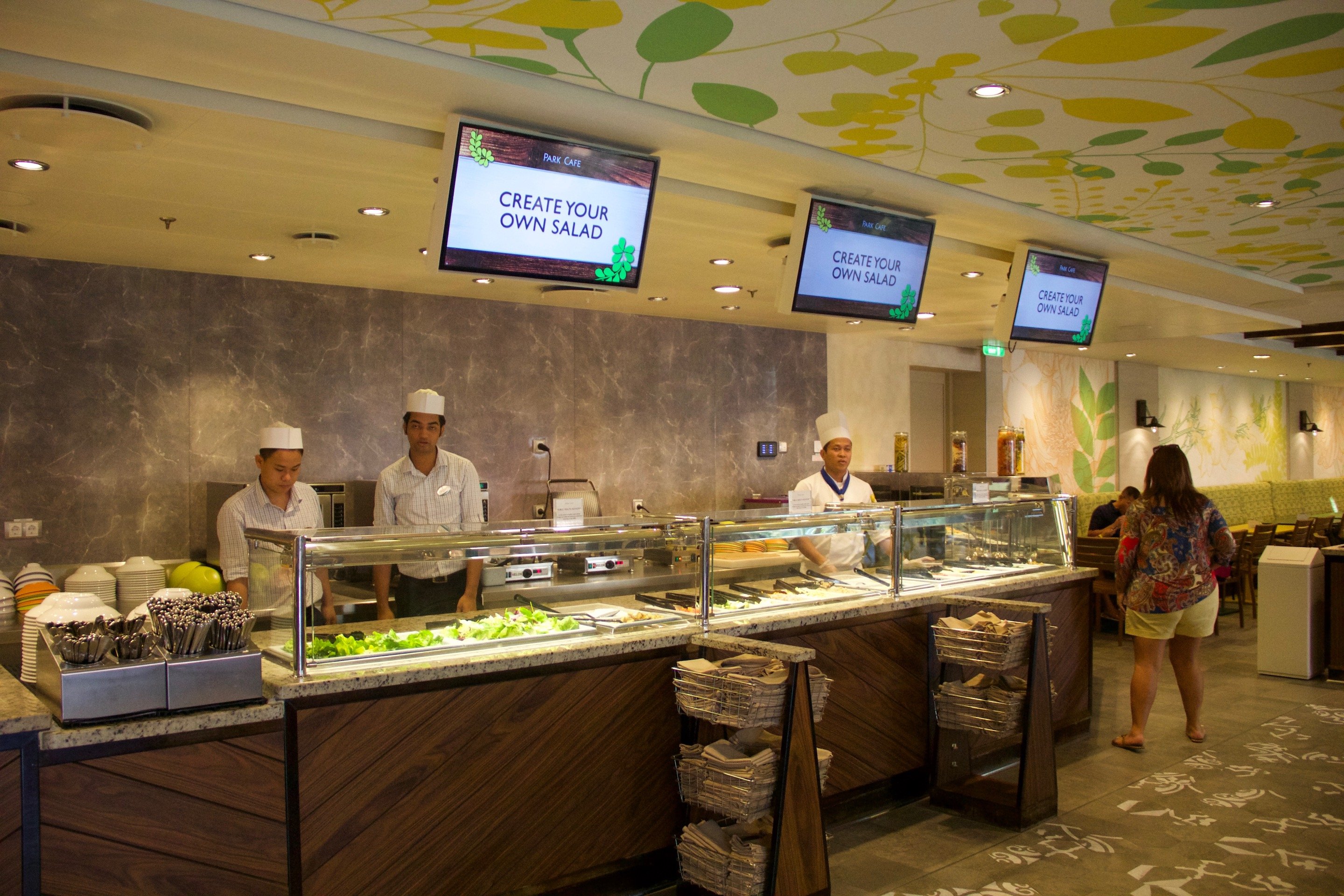 The Windjammer is the go-to spot for most when they get onboard their Royal Caribbean ship for lunch, but there are good alternatives that are less crowded.
These locations include:
Park Cafe
Cafe @ Two70
Cafe Promenade
Sorrentos
Compass Deli (Majesty of the Seas only)
#14 Look for the cooking stations in the Windjammer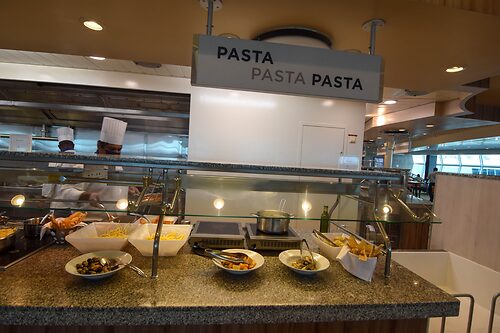 Freshly cooked food is always the best, and there are cooking stations available in the Windjammer that serve up some really tasty options.
In the morning, there is an omelet station available.  For lunch and dinner, you can find a rotating set of options that include pasta, stir-fry, crepes and more.
Check with the Windjammer wait staff for a schedule of options. 
#15 You can bring water or soda on embarkation day...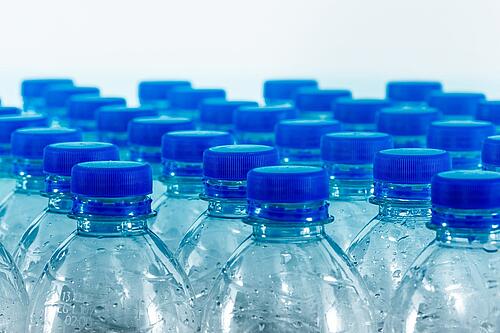 Royal Caribbean allows guests to bring up to 12 bottles/cans of non-alcoholic beverages per stateroom with them on embarkation day.
You can bring soda, water, energy drinks and any other non-alcoholic beverages.
Be sure to pack these items in your carry-on luggage, and not your checked luggage.
#16 ...and wine too!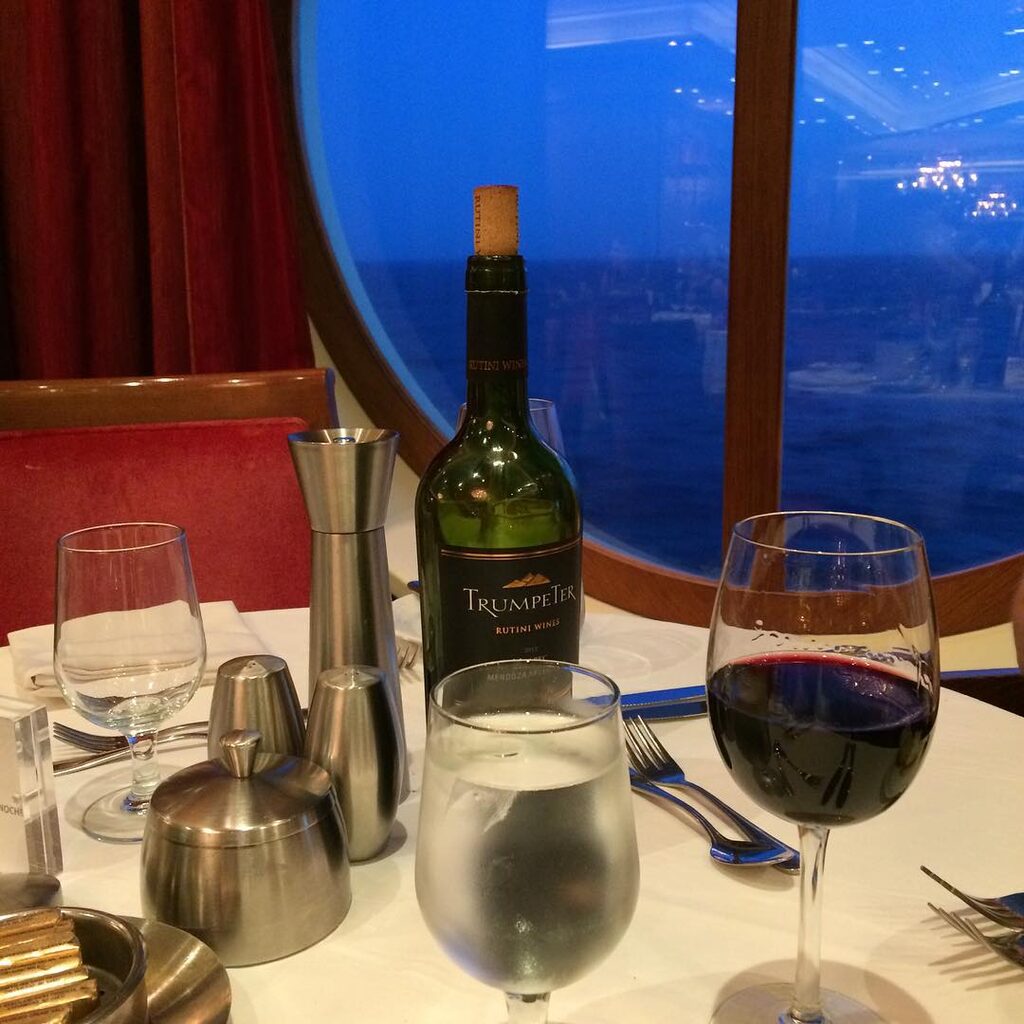 In addition to the non-alcoholic beverages, you can also bring up to two bottles of wine per stateroom.
Each stateroom may bring up to two 750 ml bottles of wine or champagne, as long as one guest is of legal drinking age. Corkscrews will be provided for guests to enjoy their drinks in their stateroom. If guests wish to enjoy their wine or champagne in our dining or bar venues, there will be a corkage fee applied.
#17 Cruise off-season to really save money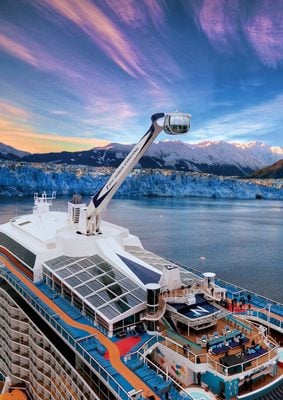 If your schedule allows, the best time to cruise when prices are the lowest are in the off-season and shoulder seasons.
These are the times of year when demand is less for cruises to certain regions. People often wonder what is the cheapest month to go on a cruise, and the key is cruise when others cannot.
Most people go on vacation based around their school or work schedules. If you can cruise during these times, there are some truly low prices to enjoy.
#18 Read a past Cruise Compass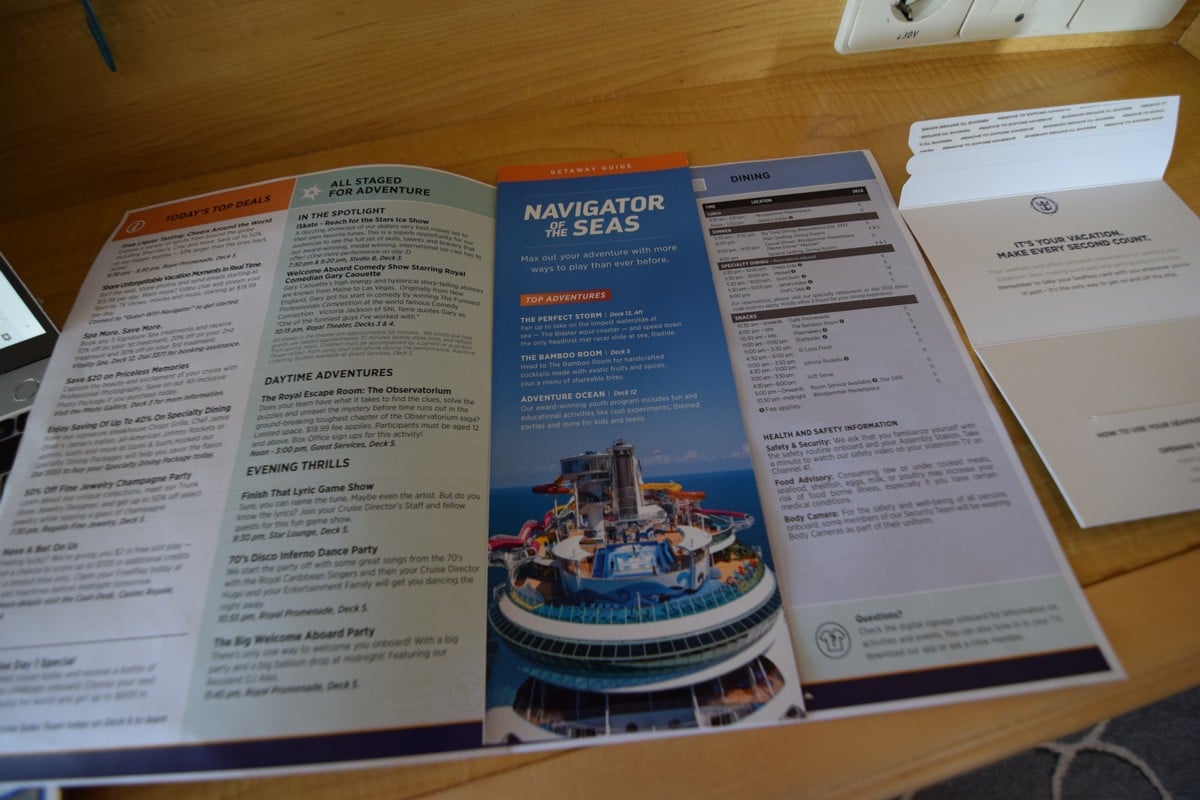 Want to get an idea of what entertainment, activities and things to do (along with times) will be offered on your cruise? Read a past Cruise Compass!
Royal Caribbean does not post or publish Cruise Compasses for upcoming sailings in advance.  Nor do they publish their entertainment schedules prior to a cruise. So the best way to learn about what is offered on your cruise is to check out a past Cruise Compass.
There is no way to know in absolute terms what your upcoming Royal Caribbean cruise will or will not offer, but Royal Caribbean insiders will consult past Cruise Compass' to see what was available on those similar sailings to get an idea of what to expect.
#19 Use the porters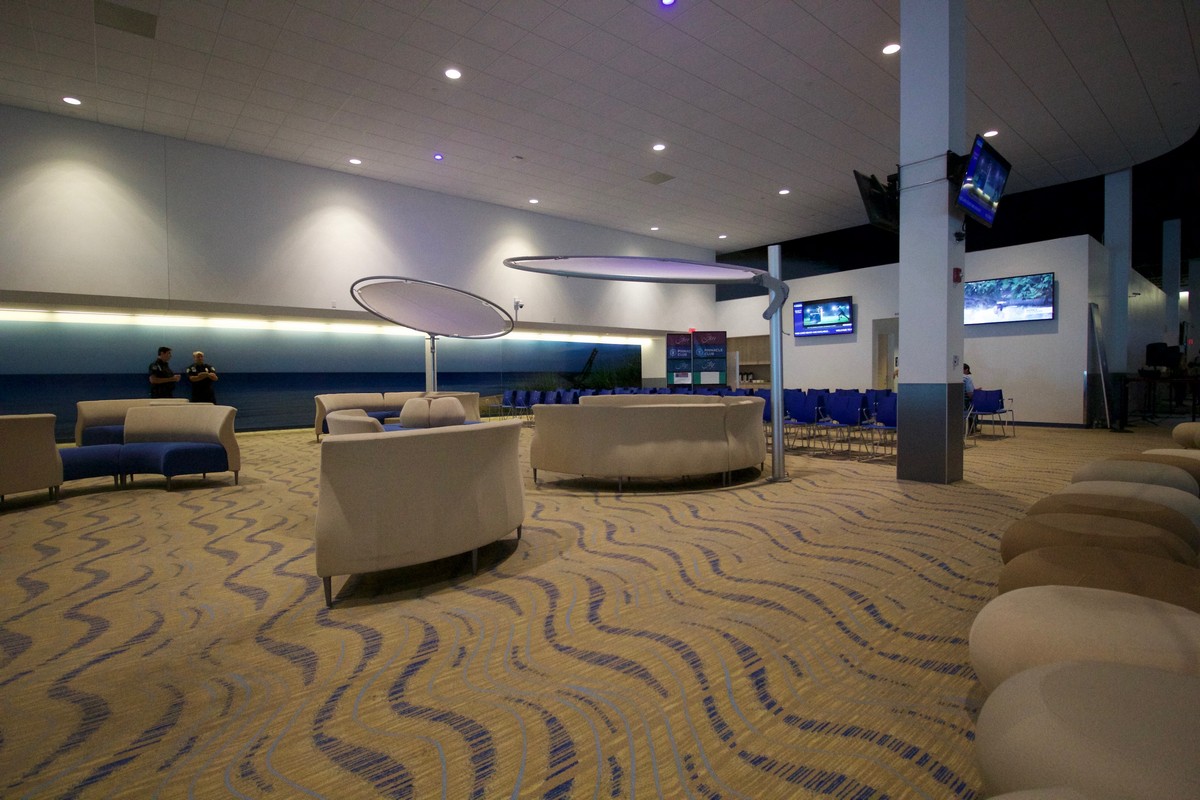 Whether the first day or the last day of your cruise, be sure to grab a porter to make things easier on yourself.
Porters are available to assist with your luggage. Their services are complimentary, although a tip is expected for their trouble.
Commonly it is expected to tip somewhere around $1-$2 per bag. For just a few dollars, you can make the embarkation and disembarkation process significantly easier.
Not only can a porter help take a load off of you, they can greatly assist with disembarkation and getting you through the terminal faster. In many ports, porters have a special line for Customs that allows you to get through it all faster.
#20 Book entertainment before your cruise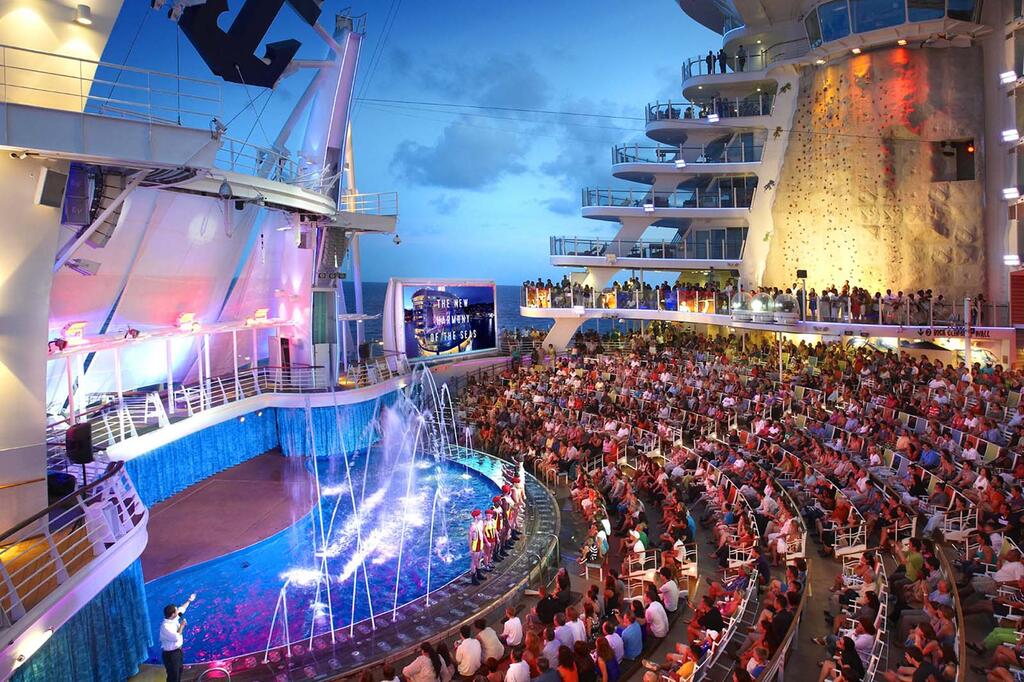 If you are sailing on an Oasis or Quantum Class ship, you can pre-book shows in advance, such as the Broadway musicals or ice shows.
Royal Caribbean does not charge for its shows, nor does it charge for advanced reservations.  Take advantage of the opportunity to get tickets and not be stuck in a line waiting to enter the theater or worse, miss out on the show completely.
Just like dining, you can reserve shows in advance by going to Royal Caribbean's Cruise Planner site.  Once logged in, navigate to Onboard Activities and select the show you wish to reserve.
On all ships, check for entertainment reservations once onboard the ship via the Royal Caribbean app.
#21 Research shore excursions before the cruise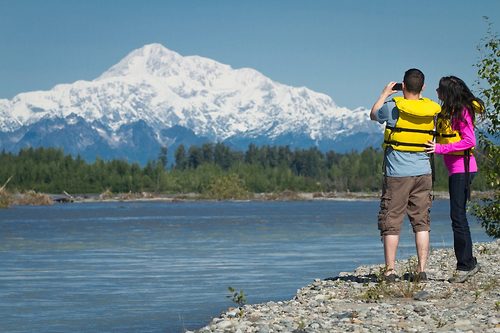 The tours and excursions available to book in the ports your cruise will visit are many, so take advantage of the resources online to find the perfect tour before your cruise begins.
While you can book shore excursions onboard your ship, the lines at the shore excursion desk can often be quite long and doing your research from home gives you plenty of time to compare different options and learn what each port offers.
You can view all the shore excursions available by logging into Royal Caribbean's Cruise Planner and browsing the shore excursions by port.  Each excursion will list the price, details of the activity and any physical or age restrictions.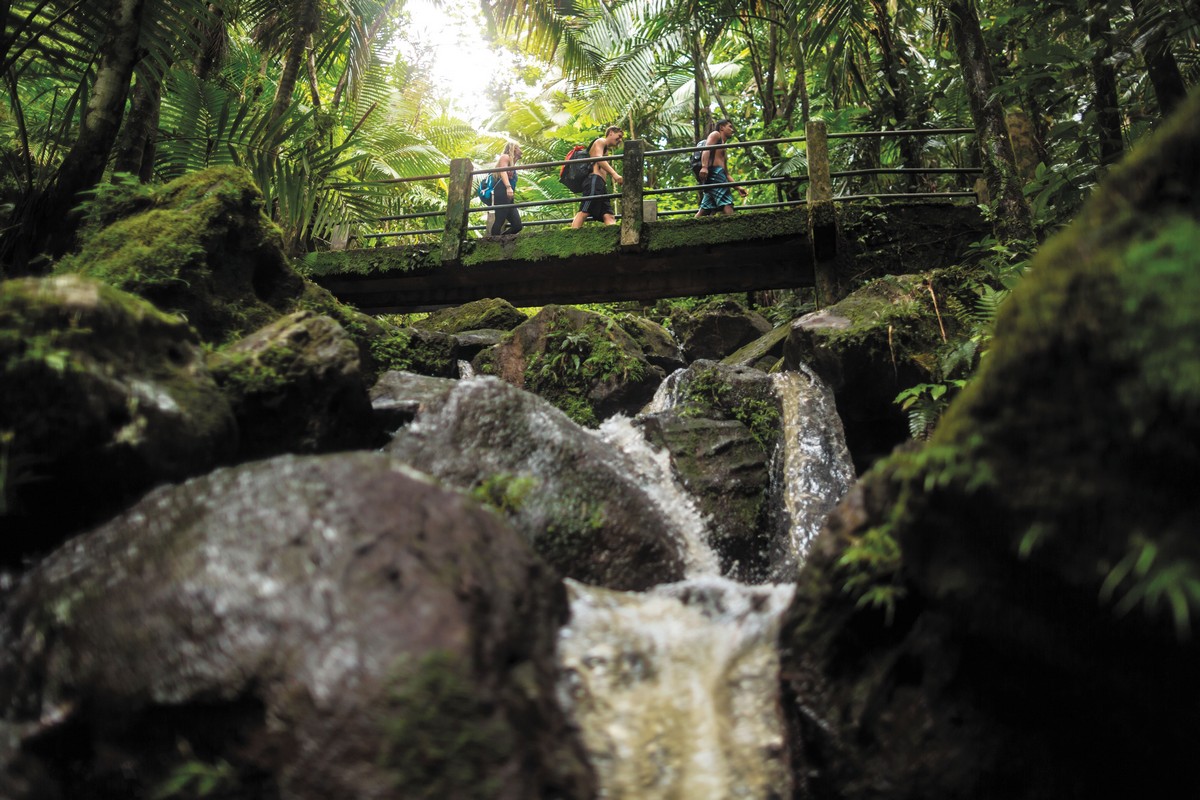 Royal Caribbean offers a lot of shore excursions in every port and on top of that, you can also consider shore excursions through third party groups to further expand your options.
Keep in mind the differences between Royal Caribbean's shore excursions and third party shore excursions.  Here are some basic considerations
Royal Caribbean shore excursions guarantee your return to the ship, even if the excursion is delayed.
Third party shore excursions can offer more personalized tours at a lower price.
Royal Caribbean shore excursions are fully refundable if your ship cannot dock at a scheduled port.
Guests can use onboard credit towards purchasing Royal Caribbean's shore excursions if they book onboard.
#22 The Main Dining Room is open for lunch on sea days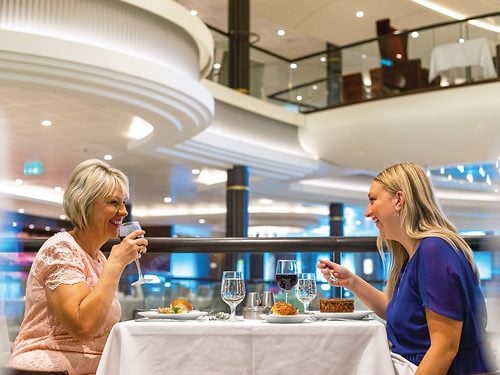 Naturally everyone thinks of the main dining room for dinner, but did you know it is often open for lunch (and breakfast) too?
On sea days, the main dining room is open for lunch and it serves up a different menu of options than what is offered during dinner.
No reservations needed, just walk on in and be seated.
#23 Make My Time Dining reservations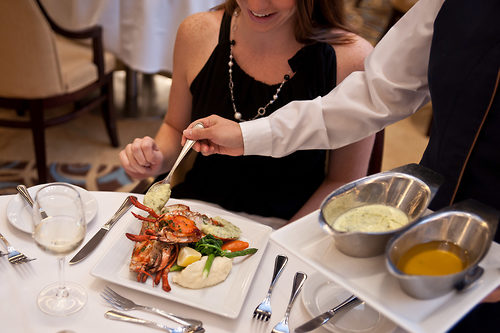 If you are in My Time Dining for dinner, your best strategy is to make reservations either before the cruise, or during the cruise.
By having a reservation, you will be seated faster. The larger the group, the more important having a reservation is to limiting the wait times.
Peak dinner time is between 6:30pm and 8:00pm, so if you plan to dine during these times, reservations are so important.
#24 Eat outside!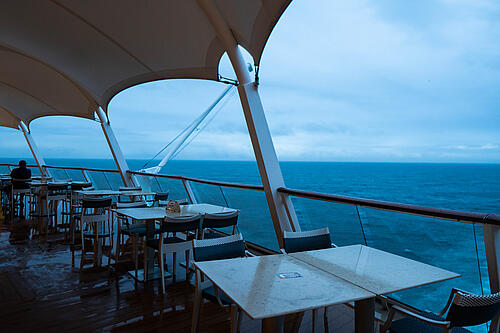 If you are on a Radiance or Quantum Class ship, be sure to enjoy your meals outside while at the Windjammer.
The Windjammer on Radiance and Quantum class ships offers an area at the rear of the ship to enjoy any meal with a fantastic view of the ship's wake.  
Oasis Class ships offer outside dining is also available on Central Park and Boardwalk neighborhoods.
#25 Try the signature activities on embarkation day
If you want to try Sky Pad, FlowRider, rock climbing wall or zipline, take advantage of lower waits on the first day of the cruise.
Because so many guests are just getting onboard and acclimated to the new ship, many guests are unaware of where the headline attractions are or that they are open on embarkation day.
By going on embarkation day, not only will you likely have a short wait but you may be able to re-ride a number of times!
#26 Stock shareholder benefit
Did you know Royal Caribbean offers extra onboard credit if you own at least a certain amount of Royal Caribbean Group stock?
While buying stock in any company should be based on solid financial planning, if you happen to own at least 100 shares of Royal Caribbean Group stock, you can qualify for bonus credit to spend on your cruise.
Depending on the length of your sailing, you can get up to $250 onboard credit.
$250 Onboard Credit per Stateroom on Sailings of 14 or more nights
$100 Onboard Credit per Stateroom on Sailings of 6 to 13 nights
$50 Onboard Credit per Stateroom on Sailings of 5 nights or less
To redeem this benefit, you just need to email [email protected] with your name, address, confirmation number, ship and sailing date along with a copy of your shareholder proxy card or a current brokerage statement showing proof of share ownership.
#27 Buy travel insurance
No one wants to think worst case scenario, but you're probably better off buying a travel insurance plan for your cruise than risking not having it.
While you may want to save the added expense, regular medical insurance will not usually cover medical services onboard or in port. It's recommended to have travel insurance.
Additionally, a cruise vacation, like any other type of travel, poses a risk for trip interruption, delays, and other unexpected issues. From a bag getting lost in transit to flight cancellations, it's always better to be protected than to not have insurance when you need it most.
#28 Find a roll call for your sailing and meet other cruisers
One of the best ways to stay informed with what's happening on your sailing is to join a roll call for your sailing.
This is basically a forum for discussing your exact sailing with other people booked on it too. 
The benefit of doing this is you get to "meet" other people on your sailing, which may result in new friendships, or saving money on a shore excursion or other activity that has a group discount.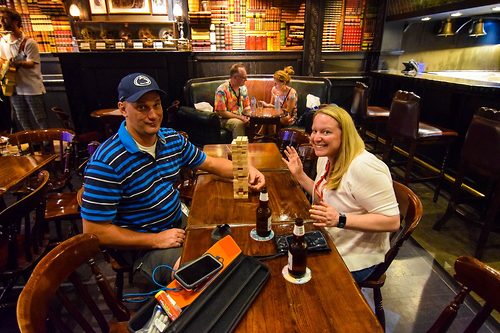 In addition, these roll calls are helpful because someone might spot a change or announcement before you, which can greatly benefit you by getting ahead of the pack.
We have an entire forum dedicated to Royal Caribbean roll calls on our message boards that is totally free to use!
#29 Avoid overpacking
Easier said than done, but you probably won't need all the clothes, shoes, and outfits you think you might need on a Royal Caribbean cruise.
Dress codes look imposing, and you might feel like you need to have more outfit changes in a single day than most celebrities at an awards ceremony, but the reality is it's not nearly that stringent.
Not only are the dress codes quite liberal, you can also re-use the same clothes on the same sailing. Your fellow guests won't notice you wore that pair of jeans or dress from night two.
In addition, Royal Caribbean has onboard laundry services you can use to make wearing the same clothes later in the cruise more practical. Laundry costs extra, but it may save you money compared to paying to check an extra bag at the airport.
#30 Don't assume all Royal Caribbean ships are the same
One mistake a lot of new cruisers make is to book the cheapest cruise they can find because they assume the ships are more less all the same.
While Royal Caribbean maintains a core experience across all ships, each vessel has its own list of amenities and activities, and even ships within the same Royal Caribbean ship class can vary.
What you want to do is look at what the ship you're considering has to do onboard, and ensure it has the most important options that you want to experience.
An an example, if you have kids and water slides are a must-do, then skip the Vision Class ships and Explorer of the Seas. If you want a ship with a Broadway show, book Oasis or Harmony of the Seas, but skip Wonder of the Seas.
The key is to understand what the ship you're booking has and doesn't have so there's no disappointment later.
#31 Bring magnets for your cabin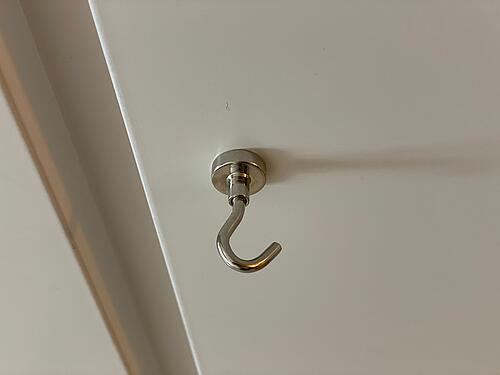 One of the best cruise ship cabin hacks is to bring magnets with you on your cruise.
Your stateroom walls are made of metal, and that means you can stick a magnet on any of them (even the ceiling). If you buy heavy duty magnets with hooks, you can use these magnets to store certain items.
Things like hats, coverups, important paperwork and more would be ideal. This frees up storage space in your closets and drawers for other things.
#32 Your drink package works at CocoCay and Labadee
If you're on the fence about buying a Royal Caribbean drink package, keep in mind you can use them at Royal Caribbean's private islands.
In addition to being able to use your drink package benefits nearly anywhere onboard your ship, Royal Caribbean also extends the benefit to Perfect Day at CocoCay in the Bahamas and Labadee in Haiti.
This means you can get extra value from your drink package purchase while anywhere in these private destinations.
In addition to the drink package, a wifi package also works while at CocoCay.  Unfortunately, there's no wifi coverage in Labadee.
#33 Take advantage of all your loyalty benefits
There's an impressive amount of discounts and benefits included in Royal Caribbean's loyalty program that you should absolutely know about in advance.
The exact benefits you get depend on which tier of Crown and Anchor Society you belong to.  You start getting benefits after just one cruise, and you never lose your status.
There are discounts, vouchers, and even freebies anyone can take advantage of once onboard.
Be sure to look up all your benefits, and ensure you use the most lucrative Crown and Anchor Society perks during your sailing so you can reap the best rewards!
#34 Eat at specialty restaurants for lunch to save money
Some specialty restaurants will cost less if you eat there for lunch.
Regardless of which day you choose, some specialty restaurants offer a lunch discount compared to dinner.
The menu can vary from lunch to dinner, but the experience is still the same. Any money saved is always welcome!
Two restaurants that always offer a cheaper lunch price than dinner are Chops Grille and Giovanni's Italian Kitchen. In most cases, you should be able to save at least $10 per person compared to dinner (if not more).
#35 Sign up your kids for Adventure Ocean on the first day
Save time on your cruise by getting your kids signed up for Royal Caribbean's complimentary kids programming on the first day of the cruise.
Adventure Ocean will be open on the first evening of your cruise, but they have an open house on embarkation day in the afternoon too.
The open house is when you can go to meet the staff, register your kids, and ask any questions.
This is not only a great opportunity for your kids to become familiar with the kids club, but also save time later so all you have to do when the club opens up is drop them off and be done. Too many parents are unaware of the open house and waste time signing their kids up as the evening session is set to begin.
#36 You can shower in the gym
If your stateroom shower is occupied by a family member, you could go to the gym and shower there instead.
Royal Caribbean's fitness center has separate showers for men and women that is complimentary to use. In fact, most people don't use these showers, so there's a good chance they are unoccupied when you would need it, especially in the evening.
#37 Put your phone into airplane mode
Avoid a huge cell phone bill by putting your phone into airplane mode while on your cruise.
A really common mistake is for passengers to leave their phone on like normal, and come home to a monster bill because of hefty roaming charges. Even if you have an international cell phone plan, cruise ship cellular coverage is rarely included.
In order to avoid having your phone try to use its cellular connection, all modern phones have an ability to turn off its cellular signal by enabling something called, "airplane mode."
By enabling airplane mode, your phone is incapable of using its cellular antenna.  It can, however, still use its WiFi and Bluetooth connections to stay connected, if you so choose.
Just turn airplane mode once you get onboard the ship.
This means you can still be on Royal Caribbean's wifi and use the app, but avoid a huge bill.
#38 Don't book a cabin under or above public areas
Want to know one of the best tips for avoiding the worst cruise ship cabins? Don't book a cabin one deck above or below a public space, such as a pool, dining room, or bar.
Before you book a room, look at the ship's deck plans and look what is above and below your stateroom.  Ideally, you want other staterooms on either deck and not public venues like pools, restaurants or other public venues.
#39 Don't double tip
Tipping hard working crew members is a must-do, but double check the bill that it's not already included.
When you purchase a drink at a bar, a service at the spa, or almost anything else onboard, there's likely an automatic gratuity included with your bill.
When you get the receipt to sign, look for the line item that indicates if an automatic 18% gratuity is already included.  If it is, you should feel confident that the proper gratuity is being given to that crew member.
#40 You can re-book on your cruise for extra onboard credit
The NextCruise office offers incentives to book another cruise while you're still onboard.
The price of the cruise is the same whether you book at home or onboard.  The difference is booking onboard will get you extra onboard credit and reduced deposit.  
You can actually get hundreds of dollars of onboard credit by simply booking onboard, but the exact amount depends on how long a sailing you book and in which stateroom category.
Moreover, the onboard credit is stackable with other discounts Royal Caribbean is offering at the time!
If you're reading this at home, you're still better off booking a cruise now, rather than waiting to book onboard your ship.  The reason is Royal Caribbean cruise fares are very erratic, and can change at a moment's notice.
If you wait weeks or months to book a cruise onboard, the price of the cruise may increase and negate any savings you'd receive from the extra onboard credit.
Ideally, you'll book a cruise at NextCruise while on a sailing when struck with the inspiration to book another cruise.  But if you're at home, it's still a good idea to book as early as you can to lock in the lowest price.
Your Tips!
I would love to hear your tips and tricks! Share them in our comments on this post.