In:
Cue the lavender scented oil, because we are talking about the ultimate means of relaxation on a Royal Caribbean cruise: the Vitality Spa.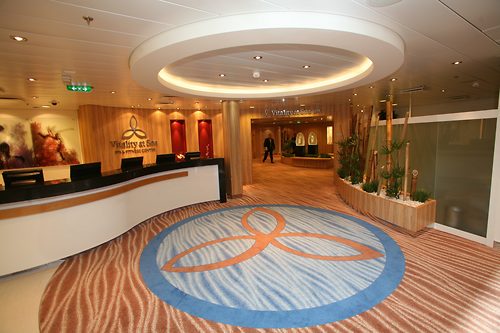 Every Royal Caribbean ship has a Vitality Spa location, which offers guests services, seminars and treatments that are aimed at making you feel better, look better and be healthier.  The exact size and range of services will vary from ship to ship, but there are important considerations to know before stepping foot inside.
Spa services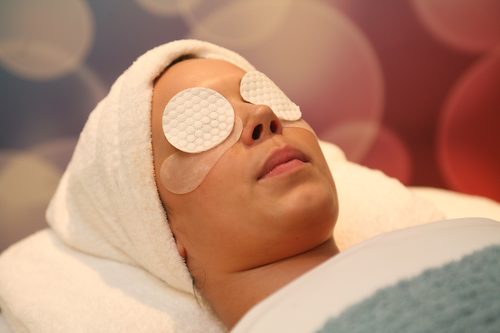 Royal Caribbean's Vitality Spa offers quite a variety of services.  Typically, the spa is split into three main areas: the salon, the treatment area and the fitness center.  
The salons will typically offer manicures, pedicures, waxing, hair styling, barber services for men and more.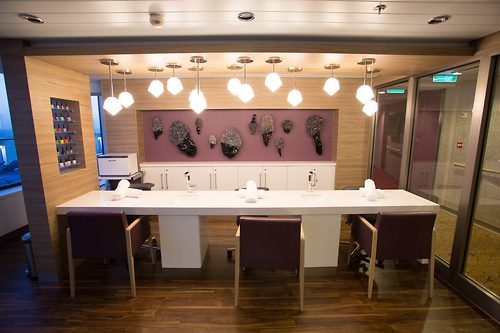 In the treatment part of the spa, guests can choose from deep-tissue massages, acupuncture, bamboo massages, teeth whitening, Botox, detox services and much more.  
A full list of spa services will be available once onboard your ship, although you can also get a pretty good idea of what is available by browsing the spa services listed on Royal Caribbean's Cruise Planner site.
Booking spa services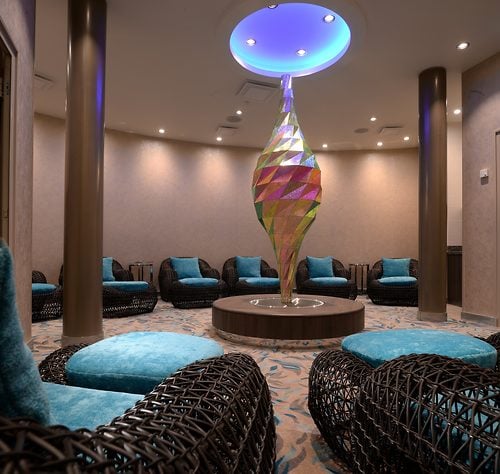 Royal Caribbean allows guests to reserve spa appointments either online before a cruise or once onboard.  
Booking spa services online in advance of your cruise will help break up the total cost of the cruise, as well as guarantee an appointment for a specific day and time.  It is important to note that spa services are rarely discounted prior to the cruise.
Most guests tend to book spa reservations once onboard the ship.  Slots do tend to fill up as the cruise progresses, but if you are flexible with appointment day and times, you can often find availability.  Each day, the Vitality Spa will offer some sort of discount or package deal, with the most lucrative deals often on port days.  Regardless, these specials are only available for booking the day they are offered. 
Reservations for the spa onboard the ship can be made at the spa entrance, by calling the spa directly from a courtesy phone or by contacting suite or Diamond concierge attendants.
If you want to have a service performed on a certain day or time (such as getting your hair or nails styled prior to formal night), reservations made as soon as possible are recommended. 
Gratuities
Keep in mind that it is customary to provide an additional gratuity for services performed at the spa.  Generally, Royal Caribbean will add an 18 percent tip to the receipt when paying for the service.
You do have the option of providing an additional tip if you choose, but it is not required.
Thermal Spa
Select Royal Caribbean ships offer a thermal spa, which is a collection of services that can be enjoyed on your own.  The exact options will depend on your ship, but usually it includes
hot stone chairs
rainforest shower room
infrared sauna
steam room
Royal Caribbean sells day-passes for this service, which offer unlimited access to the thermal spa.  These passes are limited in quantity to prevent overcrowding.
The Thermal Spa option is available on Radiance, Oasis and Quantum class ships.
Teen services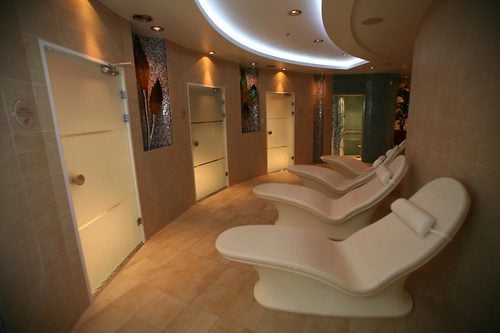 On Royal Caribbean's Oasis-class ships, the Vitality at Sea Spa and Fitness Center includes a separate YSPA (teen spa) area.
The YSPA offers treatments and services for guests that are 13-17 years old.
YSPA menu has facials, massages, nail and hair treatments. Sample treatments available in the YSPA are Acne Attack facial, Beach Babe deep conditioning hair treatment, Sole Mate pedicure and more.
Just like the adult area of the Vitality Spa, treatments at YSPA have an additional charge per service.
Spa tips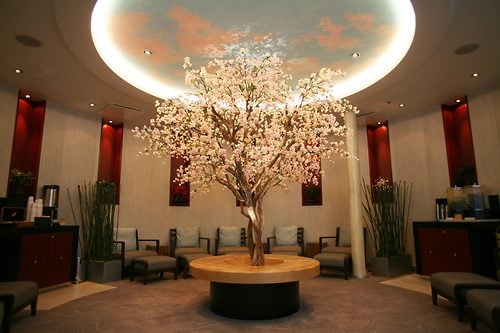 Tours are available at anytime of the spa, but try to take a tour on embarkation day when they are the easiest to take.
You can often ask the Spa staff what the specials will be in the days ahead.  You might not be able to book it, but at least be aware of what specials will be available later to book.
There are certain activities held at the spa with no additional charge.  Theses events may have a sales-pitch to them, but there are some complimentary seminars and evaluations offered.
Note the name of a crew member that performs a service at the spa that you like, so if you return, you can request that person again.