In:
If you are in the market for a fantastic guilty pleasure for your next Royal Caribbean cruise, be sure to check out the Thermal Suite in the Vitality Spa.  This ultimate adult retreat offers unlimited access to warm loungers, steam and sauna rooms, and more.  It is a fantastic way to relax while at sea.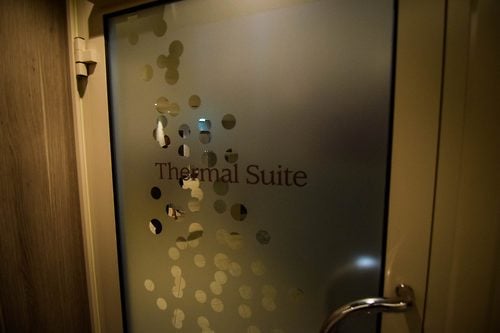 Royal Caribbean offers a Thermal Suite on some of its ships, including Harmony of the Seas.  While aboard Harmony of the Seas, we took at tour of the venue to get a sense of what this is all about.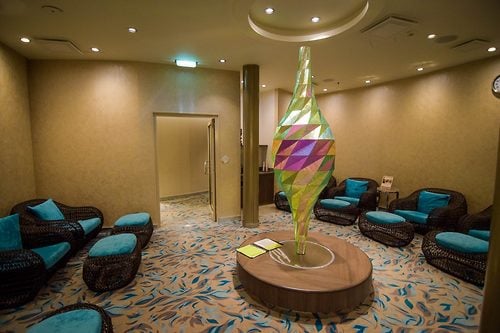 Royal Caribbean sells a limited number of passes to the Thermal Suite on every sailing.  Passes can be purchased onboard the ship at the Vitality Spa, and provide unlimited access to the facilities included with the spa.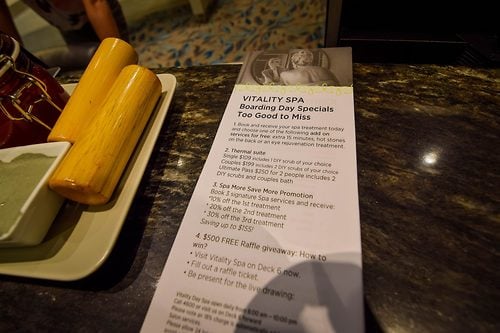 The thermal suite is made up of a few areas that allow for relaxation as you see fit.  Unlike a massage, facial, or other service in the spa, guests can come as often as they like to take advantage of the thermal suite benefits.  It is the perfect way to relax and treat yourself at the same time.
What's Included
The thermal suite has the following amenities that can be used only by those that purchase a pass.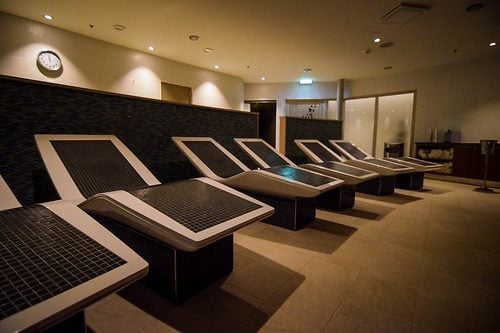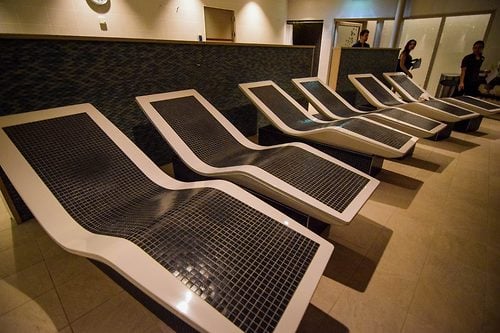 Thermal loungers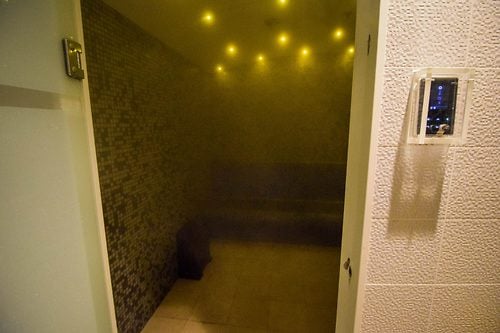 Steam room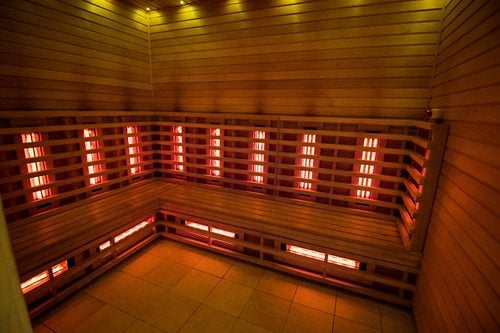 Sauna room
Pricing
The thermal suite comes in three options:
Single guest: $109 and includes 1 DIY scrub of your choice
Couples (two guests): $199 and includes 2 DIY scrubs of your choice
Ultimate Pass

$250
Good for two guests and includes 2 DIY scrubs and couples bath
Keep in mind that while the pricing refers to "couples", in reality, it means any two guests can take advantage of it.  Friends can book the couples option and take advantage of reduced pricing.
Guests can purchase their thermal suite passes from the desk at the Vitality Spa.  It is best to purchase them on embarkation day.