In:
Along the jogging deck on Royal Caribbean's Harmony of the Seas are two lesser-known areas for guests to sit back, and enjoy the view of the ocean from the comfort of a lounge chair.
Many guests may know that on the aft of Oasis Class ships are lounge chairs to enjoy the view of the wake, but on Harmony of the Seas there is a small seating area on both sides of the forward section on deck 5 of the ship to relax in.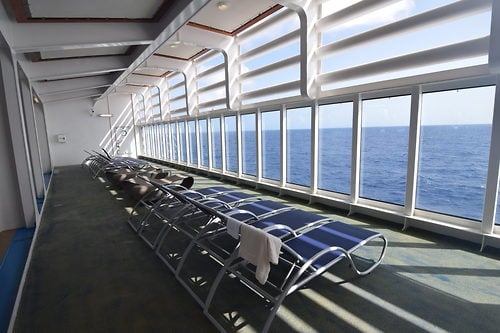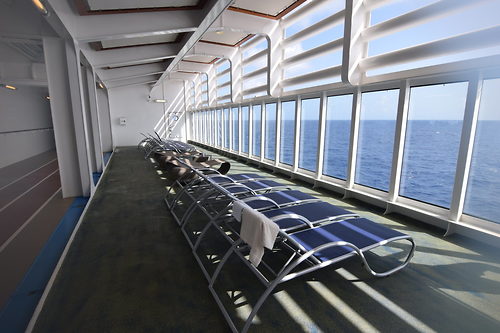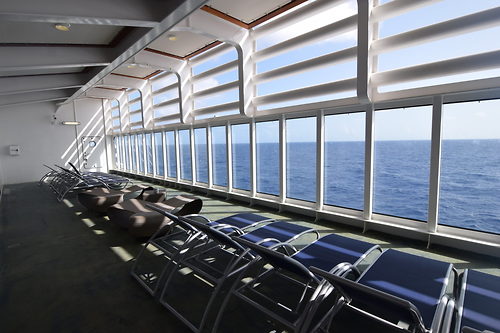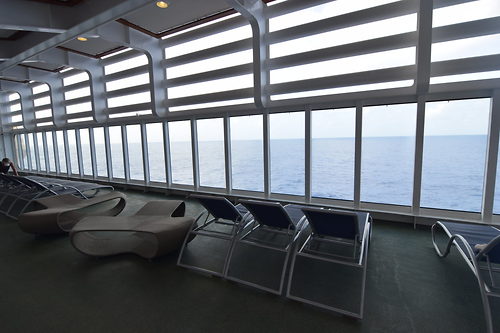 These areas do not have a name mentioned to reference them, but they are just off the running track on both sides.  Some runners choose to use these areas as a break point, while others simply bring their coffee or book to enjoy the view.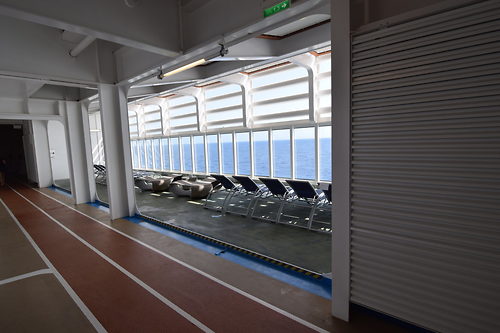 This area is open to all guests, and can be a secluded spot on Harmony of the Seas to get away from lots of other guests.