In:
Labadee, Royal Caribbean's original private destination, remains a family-favorite place for a great beach day. 
Packed with different beaches to choose from, thrill attractions, and even a few shore excursions, you will find lots to enjoy about this private peninsula in Haiti.
It's one of the most popular stops on Royal Caribbean's Caribbean cruises, and for good reason - Labadee has something for everyone.
From zip lines to parasailing to luxury cabana retnals, there's no shortage of things to do in this tropical paradise.
If you want to make the most of your visit, here are some Labadee tips to share from my many visits.
Do prebook a cabana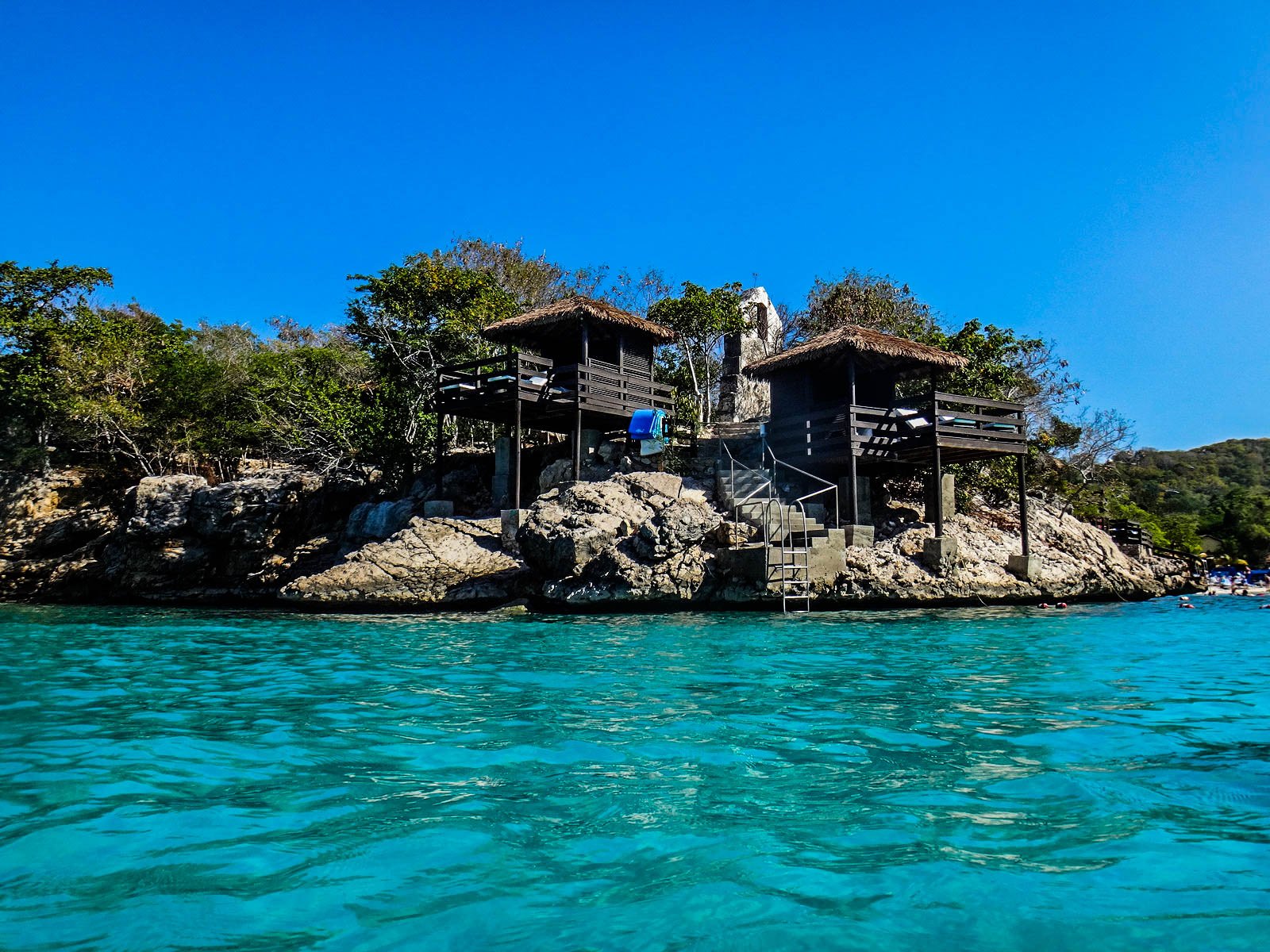 After I rented my first cabnana at Labadee, I have never been able to go back without having one because it was that impressive.
Guests visiting Labadee are able to take rent cabanas at Nellie's Beach or Barefoot Beach (suite guests only).
These cabanas provide privacy, shade, personalized service and even transportation around Labadee.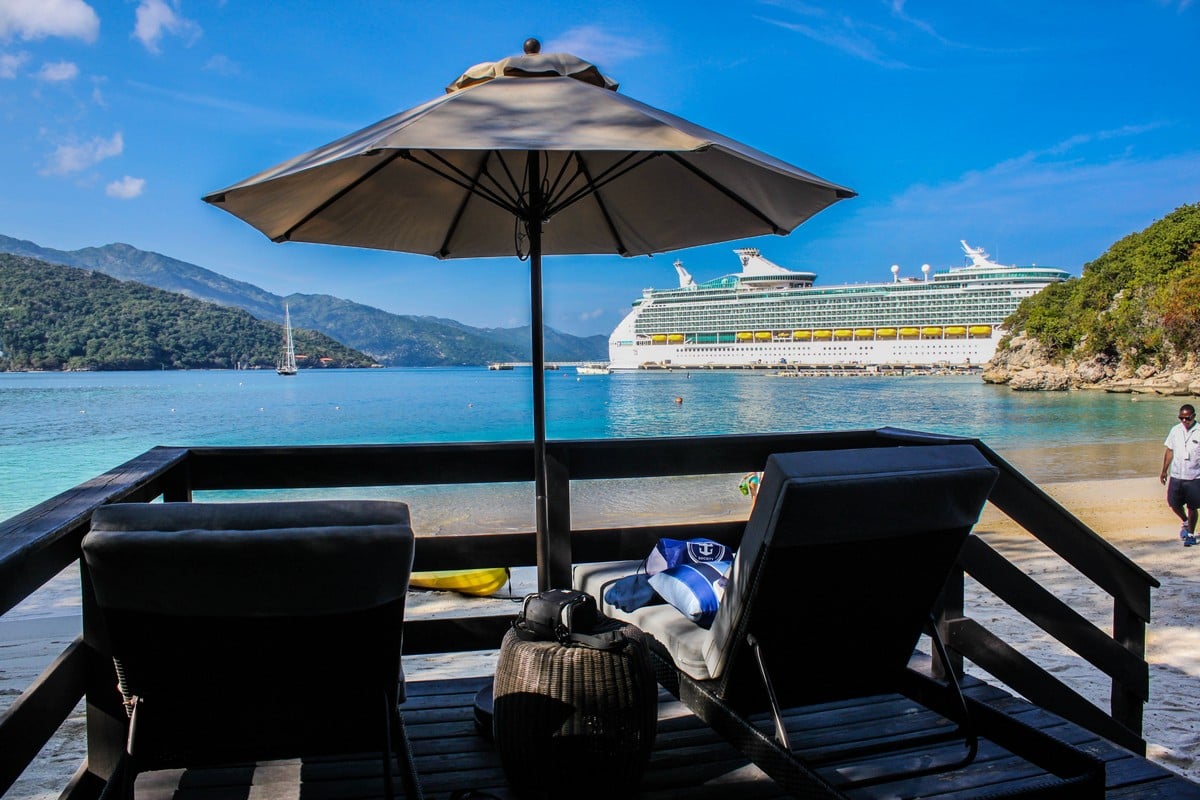 For families or groups, a cabana rental can make a lot of sense for the convenience it provides, along with the great amenities.
If you do want a cabana, be sure to prebook it. Cabana rentals go very fast, and they almost always sell out months or weeks before a cruise. Your best bet is to log into Royal Caribbean's site and reserve one so that you can ensure your family has it for when you arrive.
Do find the right beach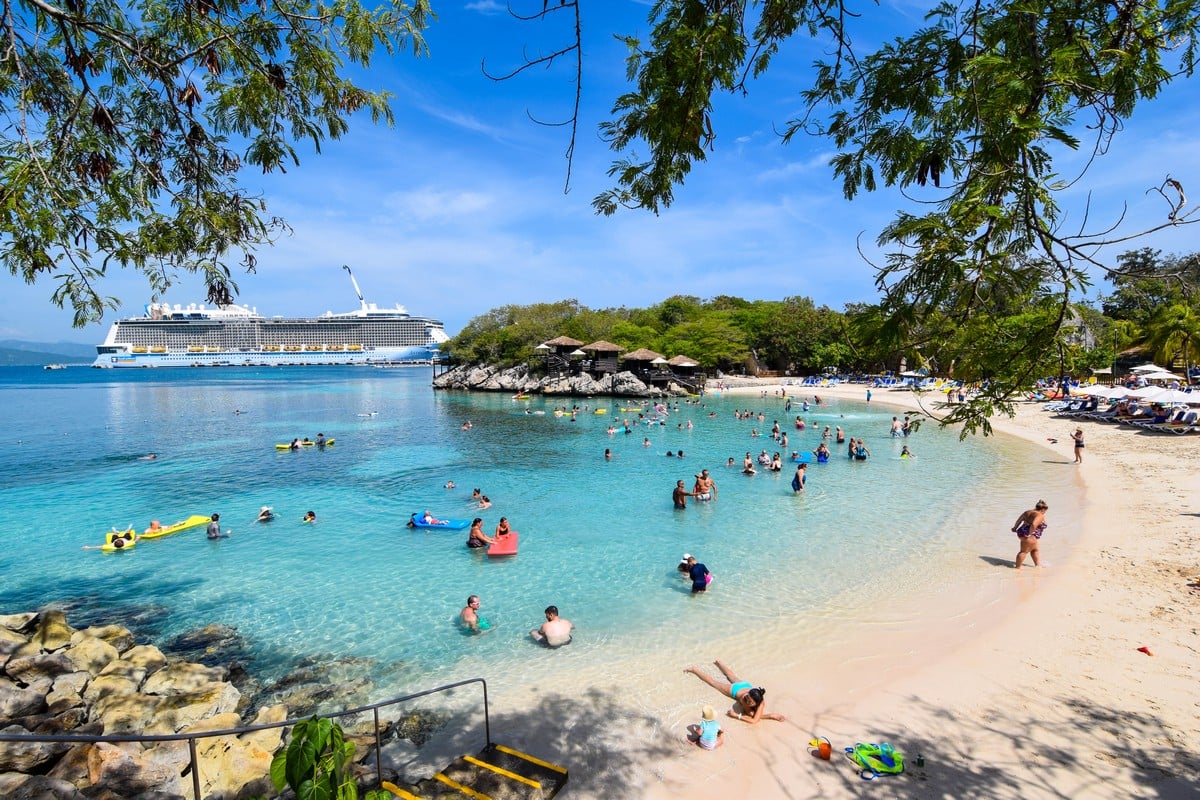 There are five beaches at Labadee, so it is a good idea to figure out which one you want to visit before you step off the ship.
Depending on if you want to be close to the ship, want the prettiest water, or want the best views, there can be a few good choices to consider.
If you are a suite guest, your choice is simple: Barefoot Beach. This is a suites-only beach area and the place to go for anyone who has a suite cabin on the ship.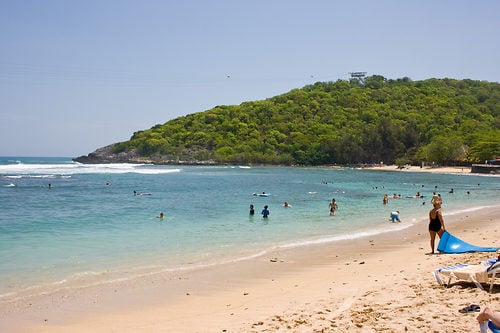 Families usually like to go between Columbus Cove or Adrenaline Beach for the views and open water. 
Nellie's Beach is a quieter cove which can get busy as the day goes on, but also offers cabanas to rent.
Which beach you pick can depend on a lot of factors, especially what time you arrive at the beach.  Crowds will build as the day progresses and most guests tend to fill spots closest to the dock first, extending out towards Adrenaline Beach and Columbus Cove.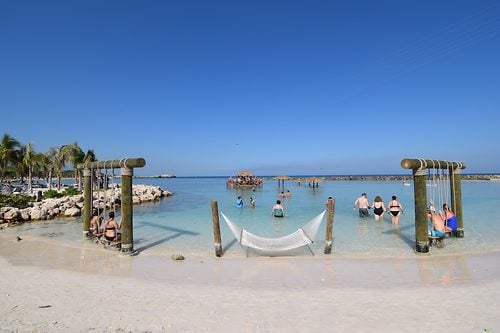 Regardless of which beach you end up going to, you should bring some cash with you for tips.  Chairs are complimentary, but there are locals on Labadee who will help you set them up and it is customary to provide a tip for the assistance.
There is a complimentary ferry at the pier that will take you directly to Columbus Cove to save time.
Don't forget your Seapass Card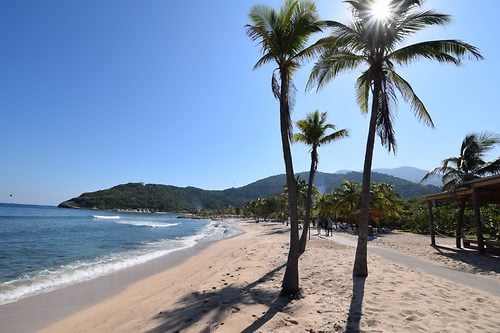 Just like any port you visit, you will need your SeaPass card to disembark and for use on the island.
Just like on the ship, your SeaPass card is what you will need for most transactions on the island. 
You can use it to order drinks, and gain access to certain activities. If you end up booking a tour or rent snorkel equipment, you will need it for that too.
Make sure you have everyone's card before you leave your stateroom.
Don't forget cash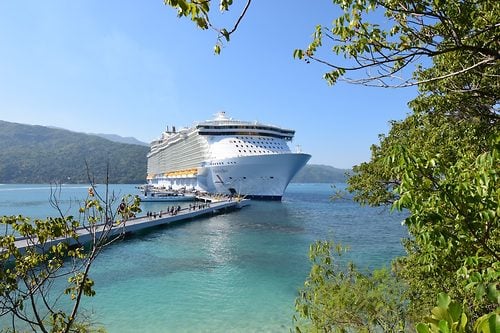 While Royal Caribbean takes your SeaPass card on Labadee, many Haitians work on the island too, and they only take cash.
You will need cash for two things: tipping and souvenirs.
You will find helpful locals on Labadee to set up chairs and umbrellas for you, and even re-arrange them to suit your needs. While there is no cost for their services, a tip is expected.
In addition, there is an artisan market you can browse, along with crafts available to purchase at different spots. The Haitians working there cannot take your SeaPass card, so bring a few dollars with you rather than having to trek back to the ship to get some later.
Don't be afraid to say no in the Artisan market
The Artisan market is an open-air place to buy crafts and other hand made souvenirs.
While the people who sell their wares here are friendly enough, they are not passive artisans either. They are salesmen and women, so and will try their best to lock in a sale.
There is nothing wrong with browsing, but it is okay to say "no thank you"  if something is not of interest. These storekeepers are proud of the work they have done, and will want to sell you something if they can, but they will respect if it is clear you are not interested.
Don't forget to take advantage of your drink package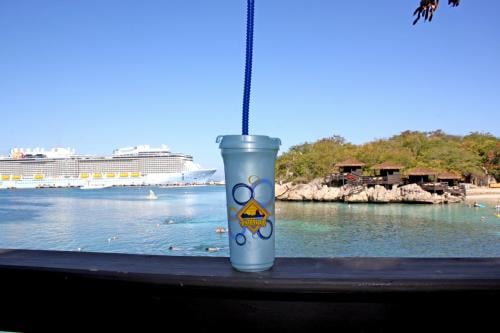 The Royal Caribbean drink package benefits you purchased for your cruise ship work at Labadee as well.
This means if you have the Deluxe Beverage Package, you can enjoy unlimited alcoholic beverages, along with bottled water, sodas and more. Likewise, the Royal Refreshment and Soda Package benefits also work on Labadee.
Just give your SeaPass card to any waiter or bartender while ordering, and you can enjoy the same sort of drinks as onboard.
Keep in mind that the island's drink selection may be more limited than on the ship, but they usually have a good assortment of favorites.
You should also be aware drinks served in souvenir cups and/or fruits (i.e. pineapples) are not included with the drink package, although you can get a discount on them.
Don't miss the floating bar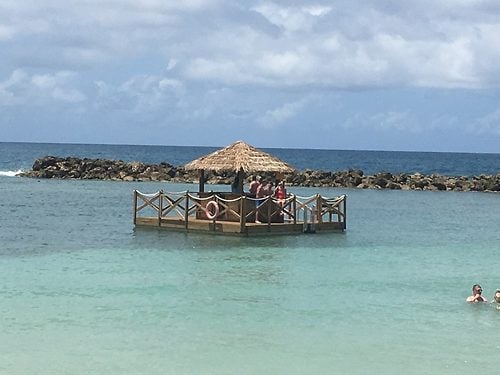 A fun new addition to Labadee is the floating bar on Adrenaline Beach.
You can swim up to the floating bar and climb aboard for a seat anywhere around circular bar.
The floating bar is located underneath the zip line, which should provide for some fun views as guests enjoy a beverage at the bar.
And yes, your drink package benefits work here as well.
Don't forget your water shoes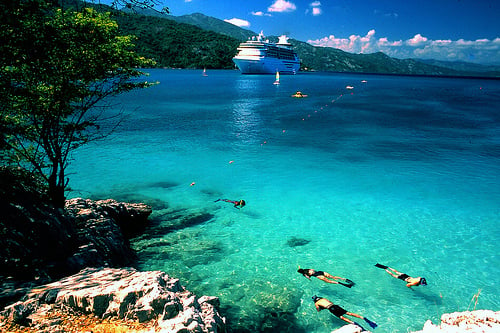 I generally do not think water shoes are necessary at beaches in the Caribbean, but Labadee's beaches can be tough.
While there is plenty of sand, rocks on the ocean floor are not uncommon and it is somewhere where you might consider getting a pair of water shoes.
In addition, the paved walkways and even that white sand can get very hot in the afternoon.
Don't be scared of the zip line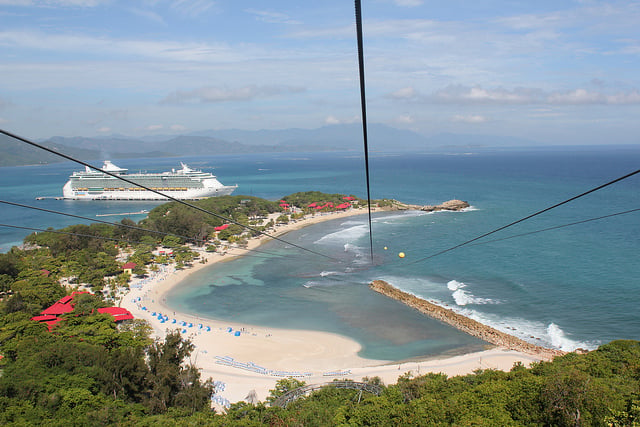 The star attraction at Labadee is the Dragon's Breath zip line, which is a 2,800 foot zip line over the ocean that takes guests across the span of Labadee. 
It is not cheap ($95 per guest at last check), but it delivers some really impressive views down one of the longest zip lines over the ocean in the world.
Weather permitting, you will have the choice of a traditional zip line ride down, or a head first Furious Flyer zipline. 
Do go to suites only beach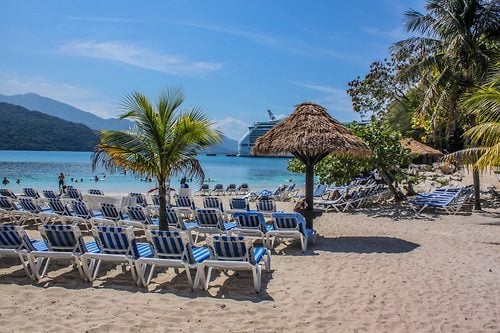 If you have a Grand Suite or better while on your ship, you absolutely want to plan your day around spending time at the suites-only area known as Barefoot Beach.
It is located on the south side of the island and is a relatively smaller beach, compared to Adrenaline Beach and is more of a cove in shape.
Crowds on Barefoot Beach are not as prevalent as other areas of Labadee due to its exclusivity.
If you want to reserve a cabana at Barefoot Beach, contact your suite concierge. Your best bet is to email your suite concierge in the days before your cruise departs after you receive the welcome email from him/her.
Don't miss the nature trails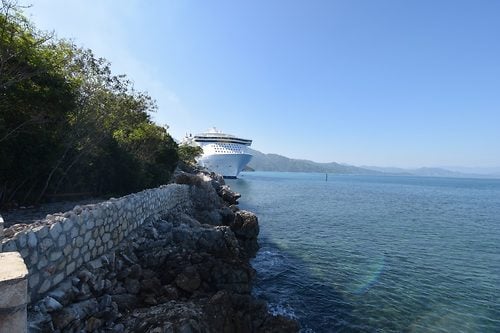 It took me quite a few visits before I forced myself to walk down one of the nature trails, and it was so worth it!
When you get off the pier, there are a few walking trails to your left, and it provides nice views around Labadee.
It is probably a good idea to tackle the trails early in the day before the major heat hits in the afternoon.
Save these Labadee tips!
Did you find these tips helpful? 
Be sure to save these tips for your future reference by bookmarking this page, or you can pin the image below to Pinterest!