In:
Guests that want a private beach experience on Royal Caribbean's private destination of Labadee are sure to enjoy the cabanas available for rent on Nellie's Beach.
Royal Caribbean offers cabana rentals at two of its beaches in Labadee: Nellie's Beach and Barefoot Beach.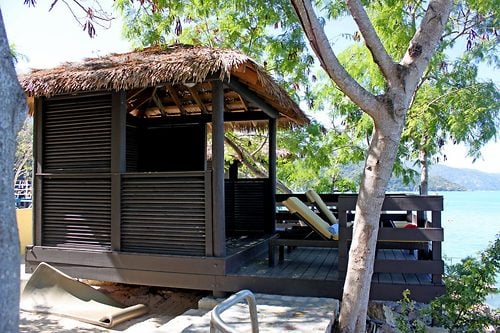 Barefoot Beach, and its cabanas, are reserved for suite guests only, but the cabanas at Nellie's Beach are available for rent to all guests.
Guests may reserve cabanas online via the Cruise Planner.
Cabanas at Nellie's Beach come in two forms: Beach cabanas and Over the Water cabanas.
Beach Cabanas cost $395 (for up to six guests) and Over the Water cabanas cost $495 (for up to six guests).
While on a recent Allure of the Seas cruise, we were able to check out the Over the Water cabanas.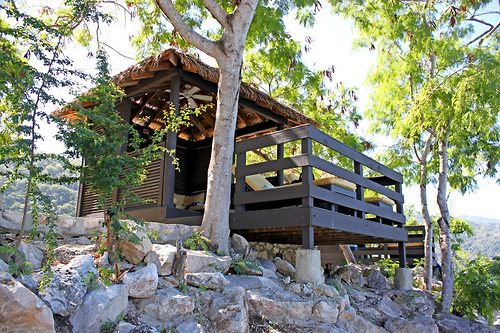 Over the Water cabanas are situated on rock groupings that line the Nellie's Beach area.  They each have a walkway down to the ocean for private water access, and to avoid having to walk back to the beach itself.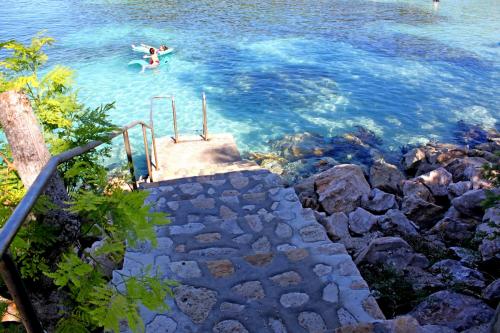 As the day progresses and the beach gets busier, this private access is better appreciated.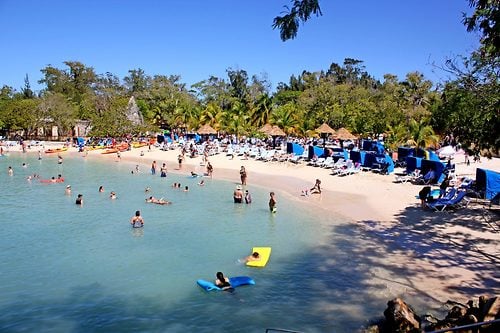 By far, the views guests enjoy at the Over the Water cabanas are quite beautiful.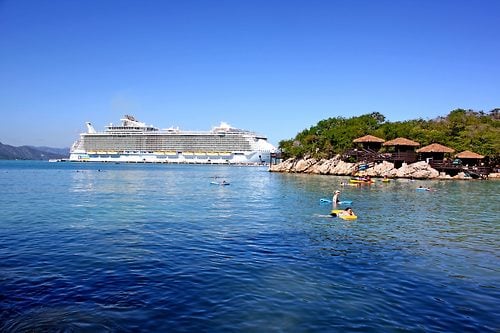 Also, no cabana experience is complete without a Labadoozie. Waiter service is included for all cabanas.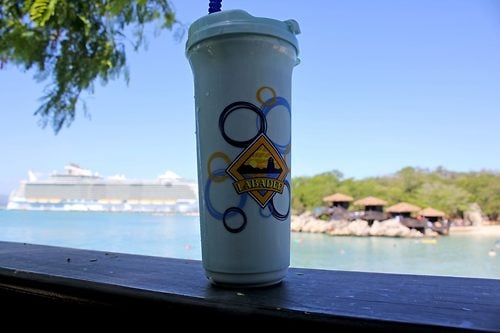 Each cabana is equipped with two lounge chairs and a large seating area inside the cabana.  A cabana attendant is also assigned to you, who can assist you with any requests you may have.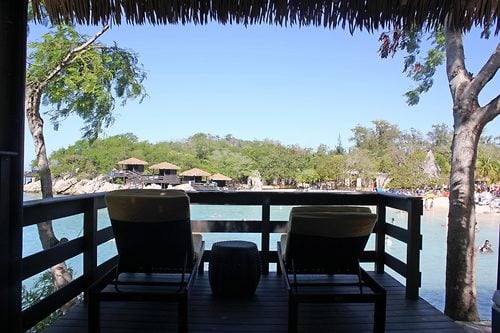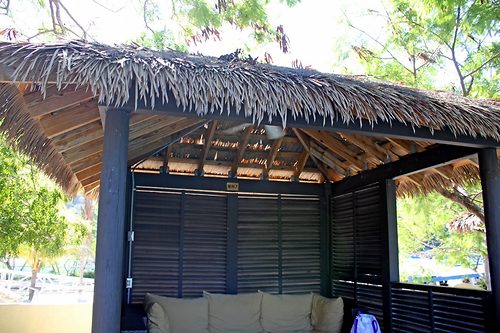 Cabana guest also get to enjoy complimentary bottles of water (in a cooler), two floating beach mats, snorkeling gear and towels.
Cabana guests at Nellie's Beach also have access to private golf cart transportation.  Simply indicate to your cabana attendant that you would like to go somewhere (back to the ship, to the buffet, shore excursions, etc) and a golf cart will be brought to your cabana for your comfort and then you will be driven to your destination.
The cabanas at Labadee are perfect for anyone that wants to spend the whole day at the beach and prefers to have a private beach experience.