In:
There is so much to do on Royal Caribbean's private destination of Labadee and snorkeling is something a lot of guests look to try.
Labadee's clear and calm waters are great for giving snorkeling a try, and if you are interested in going snorkeling on your next visit, here is what you need to know.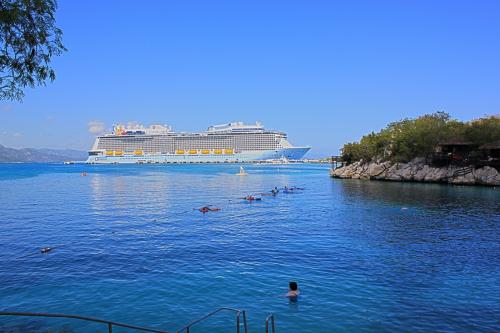 Can I rent snorkeling gear on Labadee?
Guests cannot go to Labadee and rent snorkeling gear on the island, but guests can get snorkeling gear via any of the snorkeling excursions.
On many Royal Caribbean ships, there will be snorkeling gear to purchase onboard the ship.
Guests staying in a cabana will receive complimentary snorkeling gear to use.
Can I bring my own snorkeling gear?
Yes, guests can bring their own snorkeling gear to Labadee for use in the water.
How "good" is the snorkeling at Labadee?
While the ocean water is clear and fairly calm at Labadee, the snorkeling in the areas immediately surrounding the beach do not have a great deal of underwater sea life to see.
The excursions Royal Caribbean offers brings guests to some of the better spots nearby for snorekling, where there is more to underwater life to see.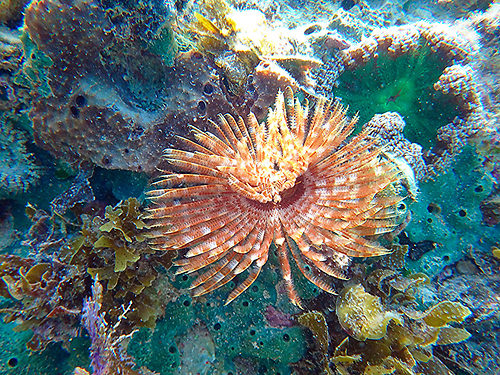 Given Labadee is often the first port stop, veteran snorkelers often use Labadee as a chance to check their snorkel gear to make sure it all worked properly.  For those new to snorkeling, Labadee can be a great place for getting some practice in before snorkeling in other ports.
The real benefit of Labadee is that the ocean depth is pretty shallow. Often, you will be swimming in water of 1' to 5' of water, which is much shallower than other snorkeling ports and allows  to swim around coral in many places.
There is a lot of coral and a good variety of fish. There are lots of urchins including some big basketball size ones. It is a unique experience you don't get at the other places.
Where is the snorkeling?
The snorkeling area is off of Adrenaline Beach, on the north east side.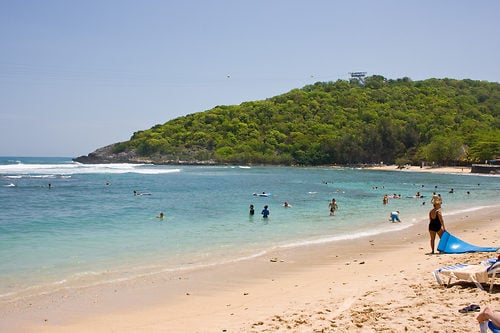 Getting there is fairly simple and about a 10 minute walk once on Labadee. Guests can follow the path or take the tram to bring you closer.
There is also some decent snorkeling at Nellie's beach, closest to the rope on the ship side.
What are some tips for anyone looking to snorkel at Labadee?
Go early for optimal water conditions. As the day progresses, the water can get hazy due to guests kicking up the sand.
Due to the rockiness, be sure to wear water shoes or fins.
Have you gone snorkeling in Labadee? Tell us about your experience in the comments!