In:
After a few months of work, it appears at least some of the beach enhancements at Adrenaline Beach on Royal Caribbean's private destination of Labadee are complete.
RoyalCaribbeanBlog reader twangster shared photos from his visit to Labadee that occured today.
In September 2017 there was construction on the Labadee beach with areas sectioned off by fences.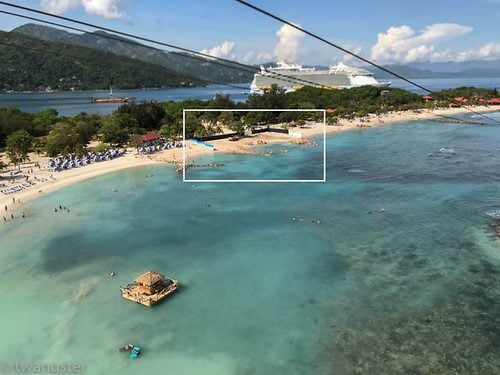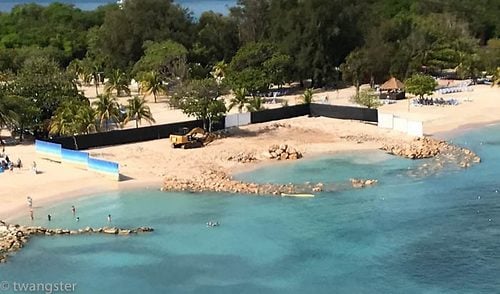 The work is now complete and they have introduced small bump outs into the water complete with palm trees as a mini-oasis.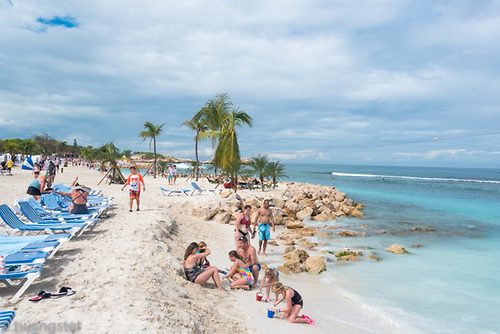 There are three such areas under the length of the zip-line.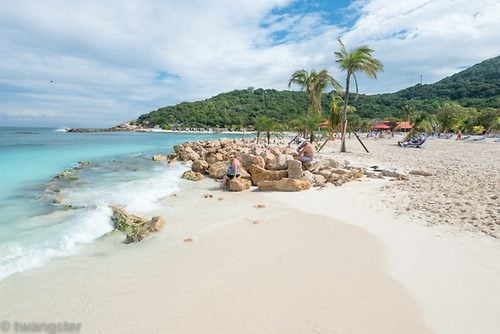 This side of Labadee faces the Atlantic Ocean and large rocks serve as a break wall to protect from crashing waves
.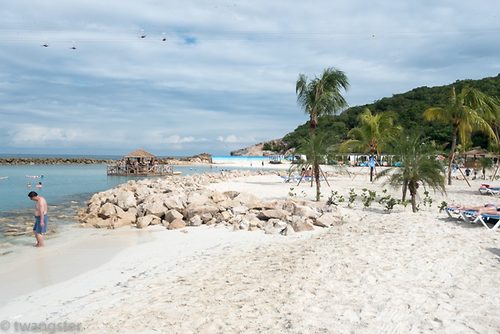 Each of the three bump outs feature a number of palm trees for shade.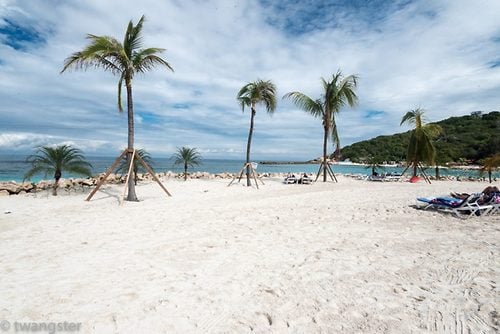 These areas provide a relaxing panoramic view of the water complete with the sound of waves crashing against the rocks to soothe you to sleep as you enjoy a Labradoozie.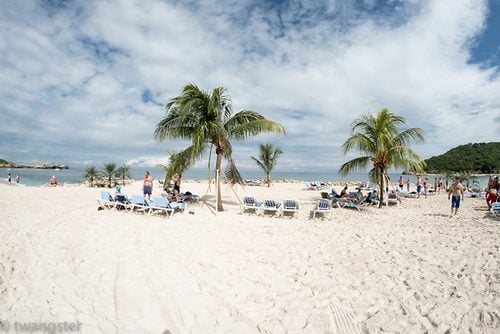 Unrelated to Adrenaline Beach, the over the water cabanas at Barefoot Beach are still missing. Those cabanas are missing due to recent hurricane damage.