In:
Royal Caribbean has opened up a new floating bar for guests to enjoy at its private destination in Haiti, known as Labadee.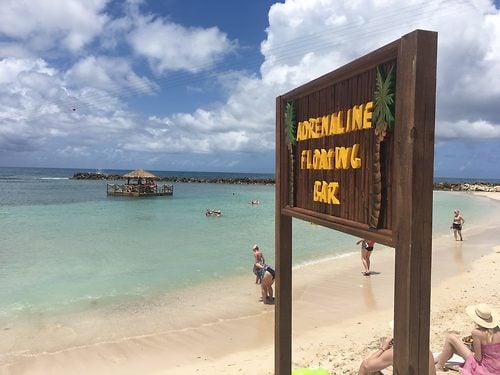 The new floating bar is located at Adrenaline Beach, and is surrounded by water. Guests simply walk through the ocean to the bar, climb up and order and enjoy a drink. Royal Caribbean Blog reader Sebastian Söderström shared these photos, from his recent cruise stop on Independence of the Seas.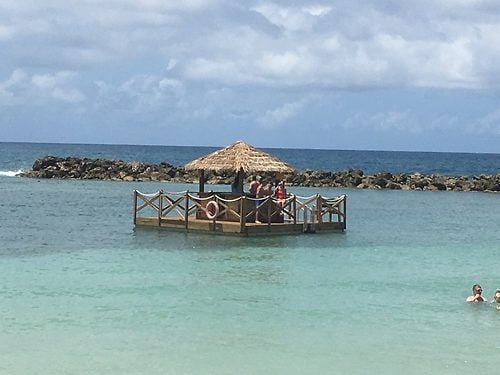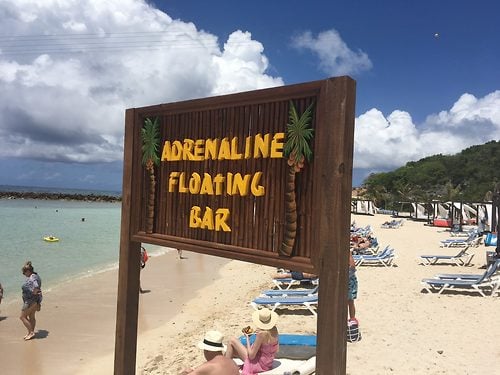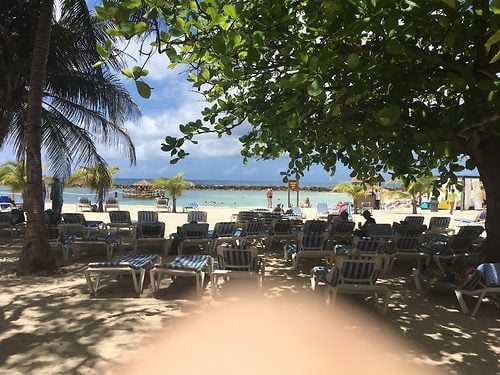 The floating bar is located underneath the zip line, which should provide for some fun views as guests enjoy a beverage at the bar.
Royal Caribbean added a floating bar to its other private destination, CocoCay in the Bahamas, last summer and has become quite popular with guests.
Do you want to try this bar on your next cruise stop in Labadee? Tell us your thoughts in the comments!