In:
Guests visiting Royal Caribbean's private destination of Coco Cay in the Bahamas will have something new to try on their next visit.
Royal Caribbean added a new swim up bar for guests to enjoy while out for a swim.  It is located near South Beach/Barefoot Beach.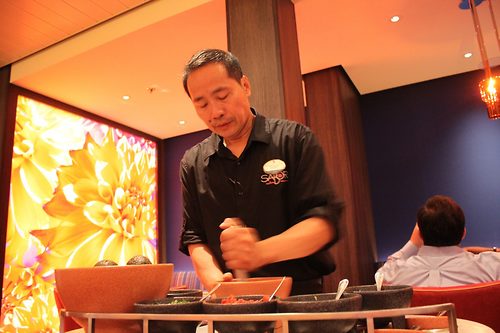 The new bar is floating in the ocean, which means guests have to swim to it in order to get a drink.  Michael Poole reports the new bar was added just a few weeks ago.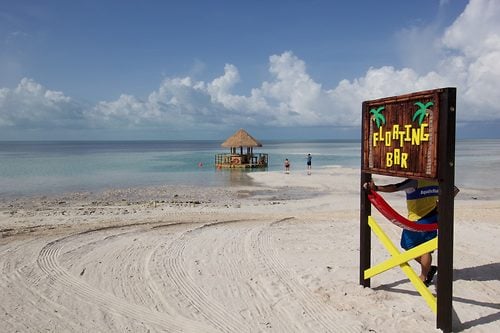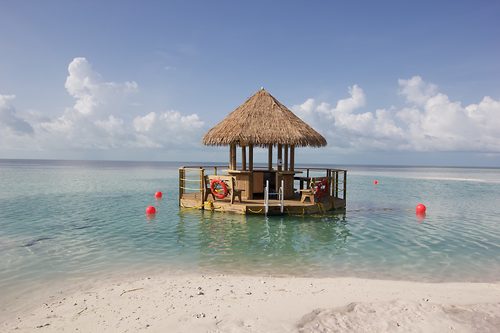 The rules of the bar are posted at the bar
Adult Only Bar - No children under the age of 18
Must be able to swim
No diving, flips, horseplay, stunts, trucks or pushing allowed
No diving or swimming under bar
Royal Caribbean is in the midst of upgrading a number of experiences on the island, including new cabanas and even a dock for the island.
Do you want to try this bar on your next cruise stop in Coco Cay? Tell us your thoughts in the comments!