In:
Royal Caribbean has decided to cancel today's scheduled stop for one of its cruise ships at the cruise line's private destination of Labadee in Haiti due to ongoing protests.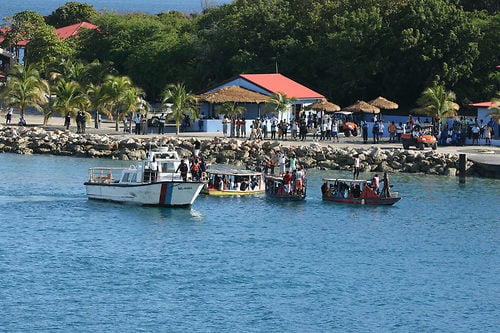 Photo by Michael C.
Navigator of the Seas was scheduled to stop at Labadee on Thursday, January 21, 2016, but Royal Caribbean canceled the port call and withdrew all employees from the site.
This is the second cruise ship to skip a stop in Labadee, after protests prevented Freedom of the Seas from allowing its guests to go ashore earlier this week.
In a statement, Royal Caribbean commented further on the situation, "Royal Caribbean has not received any guarantees or assurances that there will not be any protests in the future. If a protest takes place while a ship is port, there would be a significant impact on our guests' ability to enjoy Labadee, or we may have to cancel the visit completely."
In regards to upcoming stops in Labadee, Royal Caribbean noted, "We will continue to closely monitor the situation and are in close communication with local and government officials in Haiti. At this time, we have not made any decisions regarding any additional upcoming port calls to Labadee. The next schedule call is Vision of the Seas, on Sunday, January 24."