In:
Royal Caribbean raised the prices for its private cabanas that guests can rent on its private destination of Labadee.
Prices posted on Cruise Planner jumped to
$350 for beach cabanas at Nellie's Beach (old price was $250)
$495 for over the water cabanas at Nellie's Beach (old price was $320)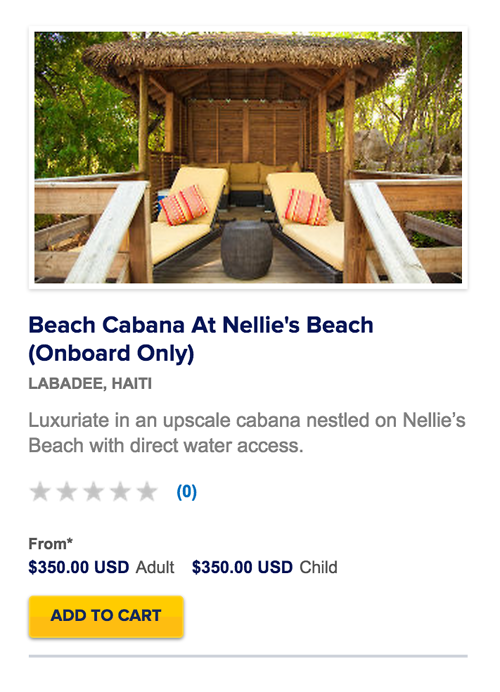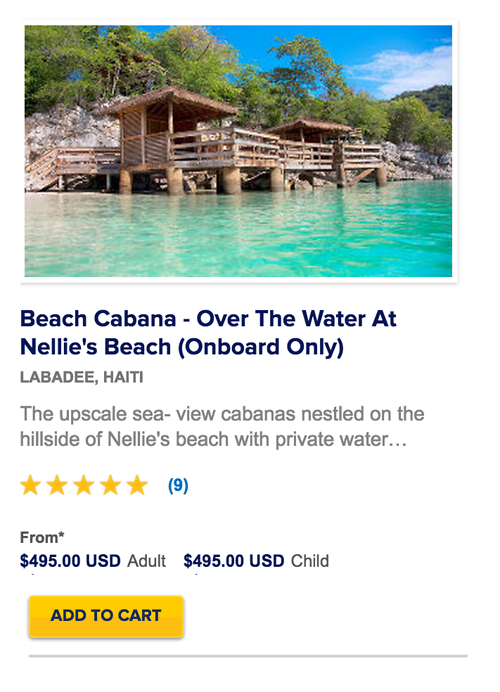 The price change appears to be effective starting with 2016 reservations.
In comparisson, Disney Cruise Line offers somehwat similar cabanas on its private island of Castaway Cay that can be rented for $549 per day on the Family Beach or for $399 on the Serenity Bay Beach.
Tip of the hat to Alisa of the Royal Caribbean Crown & Anchor Society Facebook group for alerting us to this news!
UPDATE: It appears the price increase is for Nellie's Beach cabanas only.  Prices at Barefoot Beach, which are available to suite guests only, remains unchanged.  The standard Barefoot Beach cabanas are $175 and the over the water Barefoot Beach cabanas are $250. Thanks to blog reader Stephanie for confirming the information.
Are you planning on booking a cabana on Labadee? Tell us in the comments if you will book a cabana!