In:
Our final port stop on this sailing brings us to Royal Caribbean's private destination of Labadee.
I have been to Labadee on numerous occasions, and I have always enjoyed my visits for the natural beauty of this corner of Haiti.
The ship was cleared to begin disembarkation around 9:30am, and I think we walked off the ship at around 10am.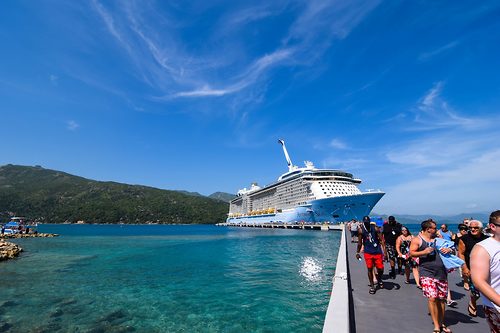 Prior to the cruise, I had reserved an over the water cabana.  For many years, I have booked cabanas at Labadee because I think it is a terrific value for a family. I love having our own little "refuge" from the elements, personalized service and prime napping spot. 
On this particular visit, we reserved a cabana at Nellie's Beach and it was exactly what we wanted.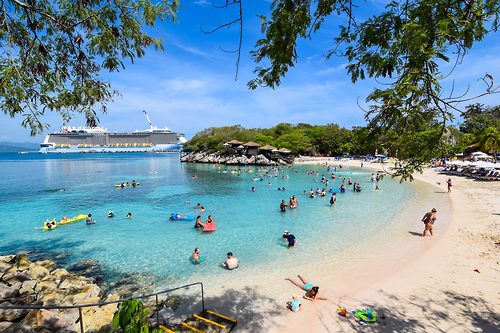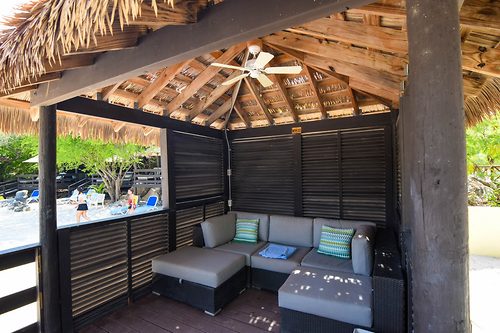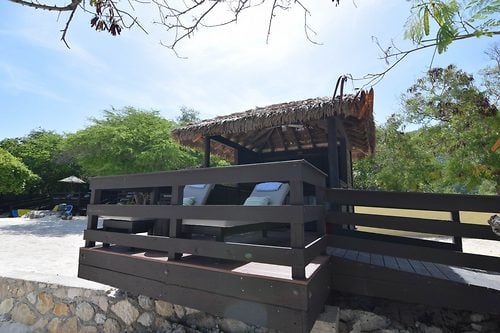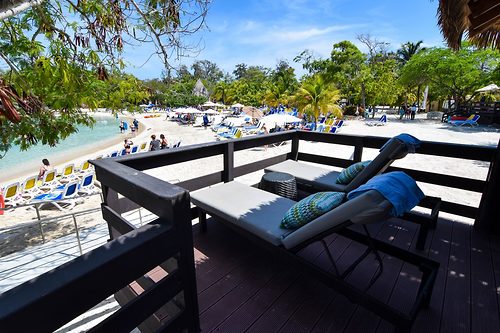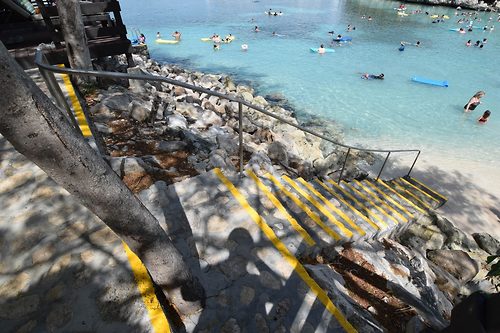 The weather today was excellent. It was hot, and less oppressively humid as it was in San Juan yesterday. Moreover, there was more sunshine than clouds. This is the right equation for a day at the beach.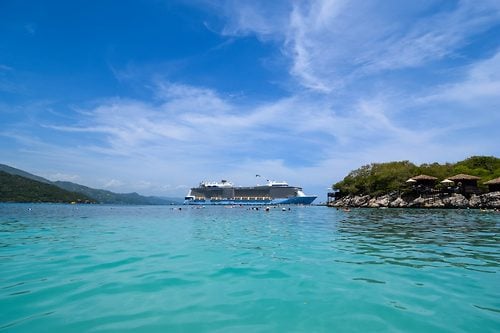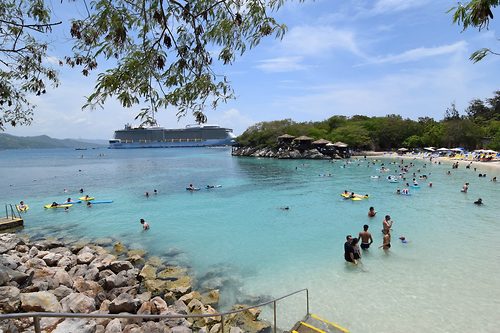 Throughout the day I also noticed some smaller enhancements that I did not recall seeing on past trips. Primarily seating areas along the paths.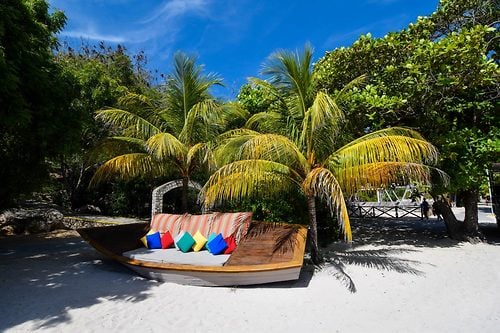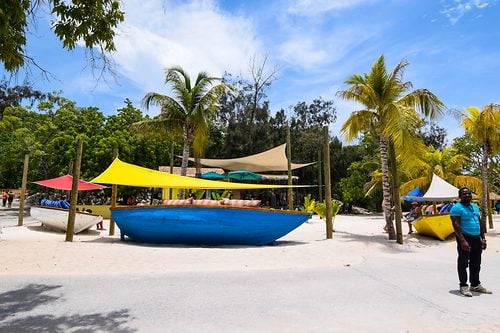 Our day in Labadee went by quickly, and around 3pm or so we decided to head back to the ship.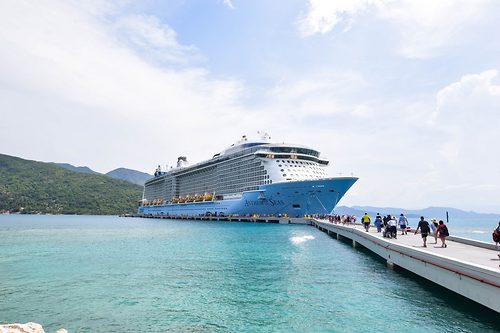 Back onboard, we showered and napped. The Captain said our weather for the return to Bayonne looks great.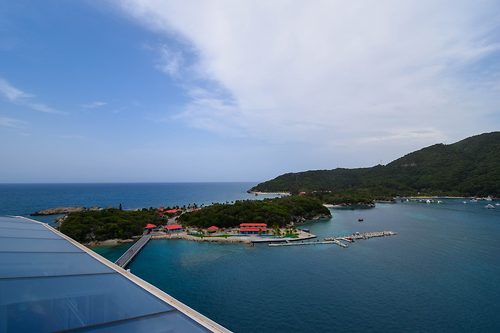 We headed back to the main dining room for dinner, and the wait staff provided another excellent meal.  The service in the dining room is certainly in the upper echelon that I have encountered in recent memory.
After dinner we went to Two70 to see the Vistarama show, however, they played a virtual concert featuring Santa Fe & The Fat City Horns. I asked one of the tech guys and he indicated this was one of the dozen or so Vistarama shows they have, but I think everyone in Two70 was hoping for something else. 
Instead, we headed over to the pub for singalongs.  It was jam packed in the pub, as I think by now the word is out about the talent of the pub singer.
Tomorrow is a sea day.