In:
Second to last day on Anthem of the Seas and it is a sea day.  We are making our way back to Bayonne, and it is hot, hot, hot.
Our first stop is breakfast at Cafe @ Two70, which coincided with a NextCruise presentation and raffle giveaway.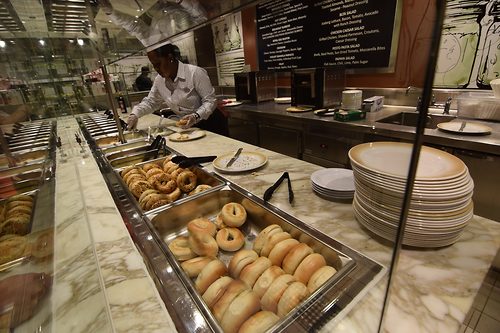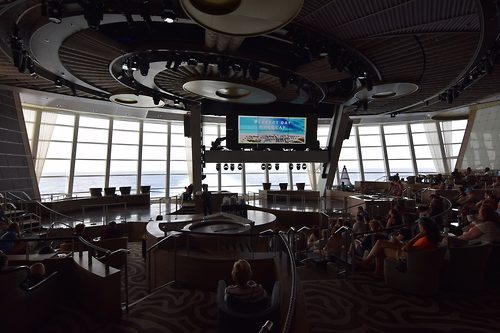 One of my favorite sea day activities is trivia, and we did general trivia as well as cartoon dog trivia. Sadly, no wins to report.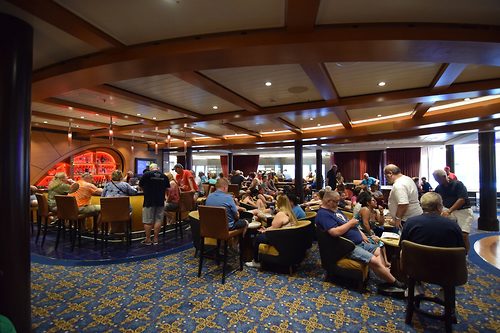 For lunch, we had some of the food at the pub.  There is food available at the pub for an extra cost that is pretty darn tasty.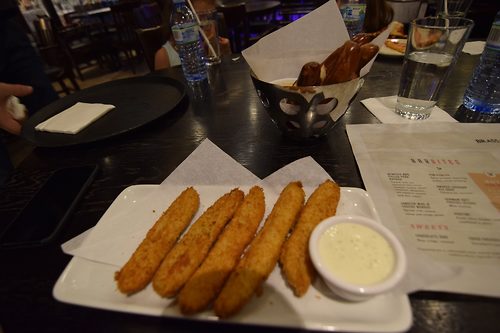 After lunch, we headed up to the SeaPlex for essentially part two of our lunch at the Doghouse. Their hot dogs are really, really good!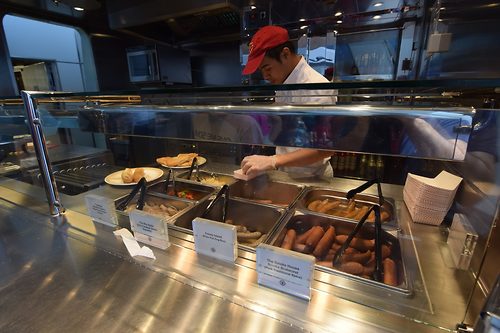 Our next stop was the Royal Theater for a performance of the West End hit "We Will Rock You".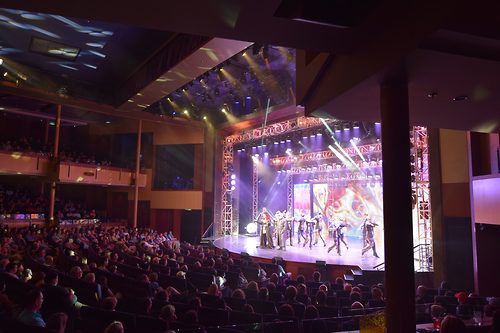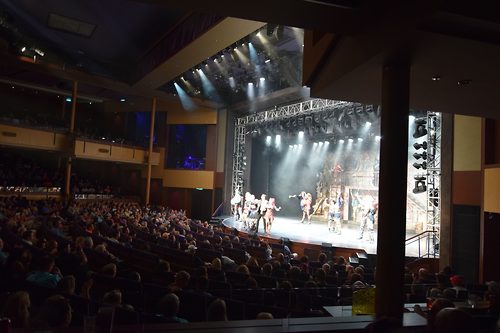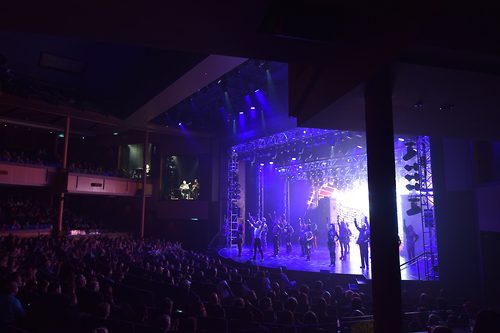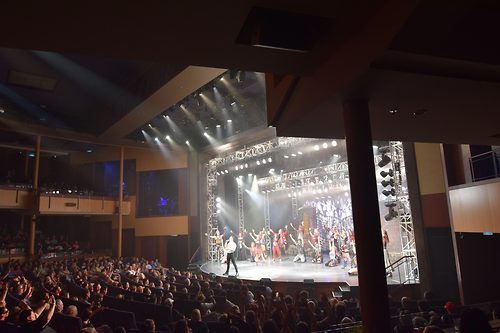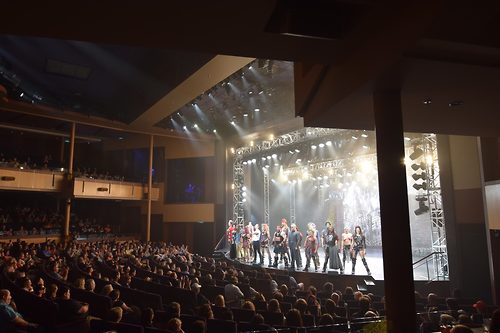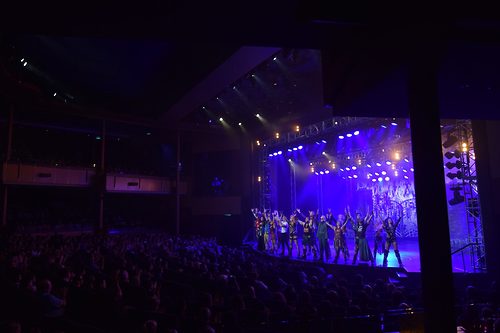 The cast is incredibly talented, and I guess the entire ship knew it because seats filled up so incredibly quickly. 
After the show, I was overdue for a nap and headed back to the room to enjoy a mid-afternoon slumber.
This was our second formal night, and some of us gathered to take a formal photo together.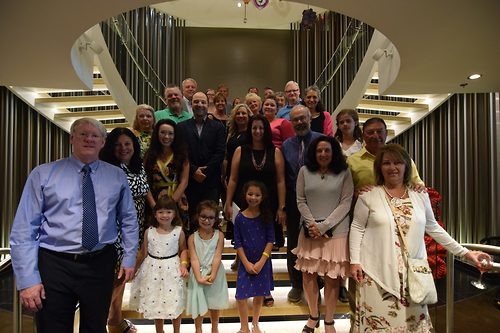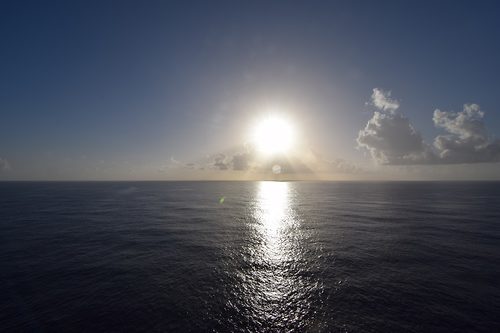 Dinner tonight brought us to Wonderland. I have been to Wonderland a few times, but this was my parents' first visit and I think we all really enjoyed it.  Service was fantastic and the food had some really good flavor.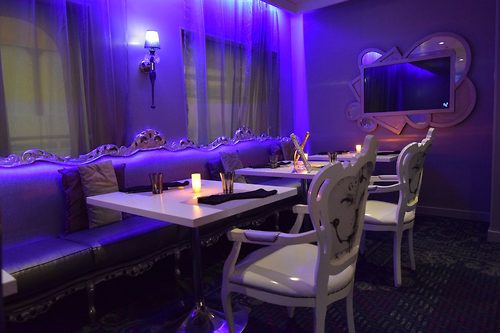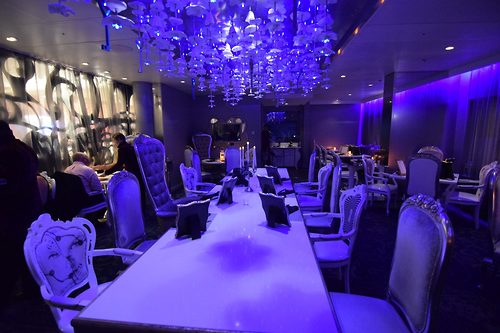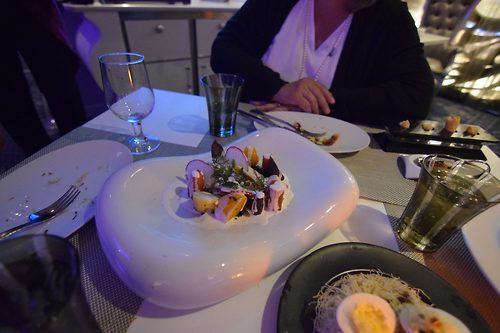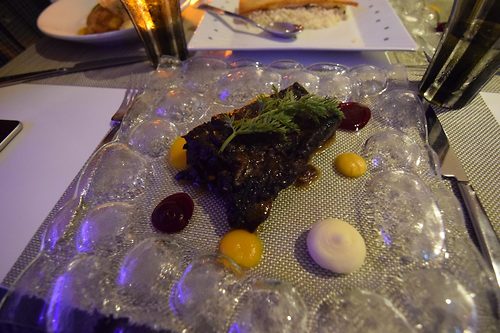 Following dinner, I started out in the pub, but opted to call it an early night and grab some extra sleep.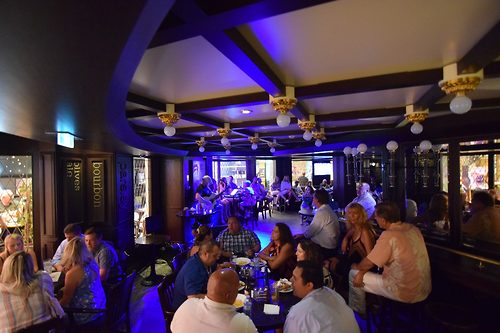 Tomorrow is another sea day.