In:
I started my full day on Royal Caribbean's Anthem of the Seas quite early, by waking up at 5:30 so I could watch the sunrise.
My plan was perfect, except for the cloudy start to the day, but it was still quite beautiful and serene.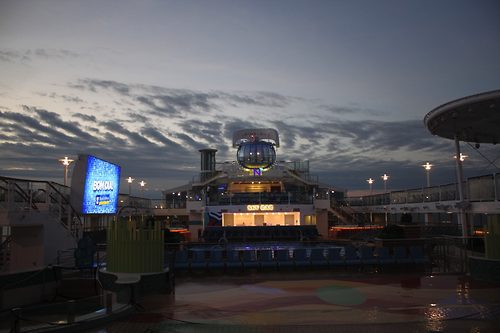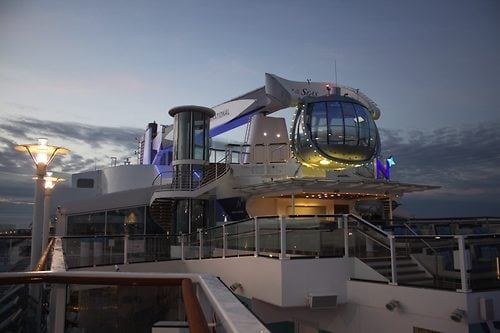 Besides the sheer beaty of the sky and sea in the morning, it is also great to enjoy the sense of having the ship "to yourself," since most guests are still sleeping.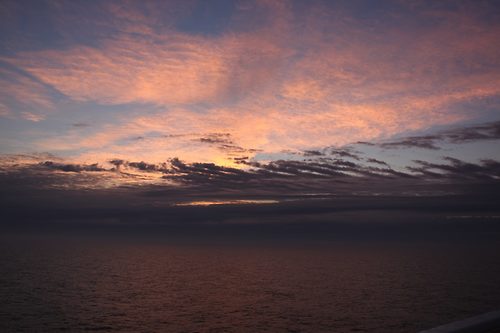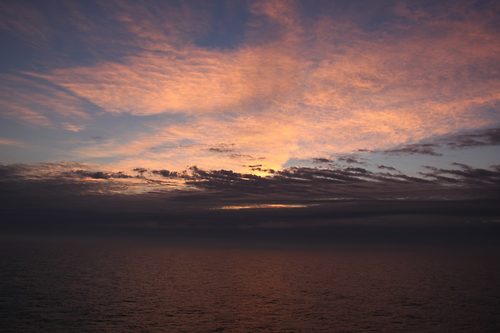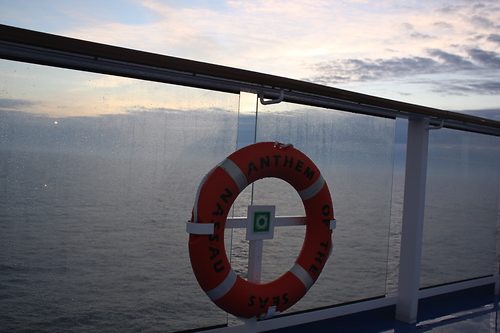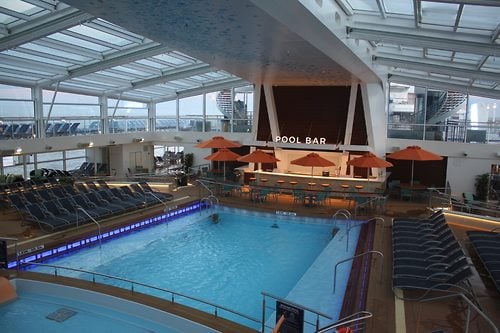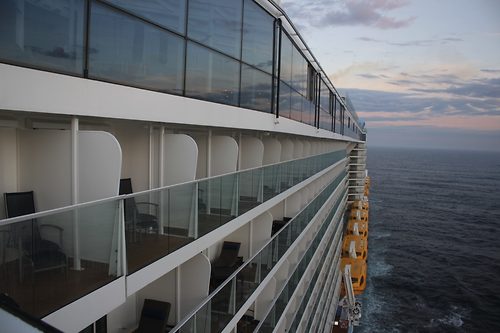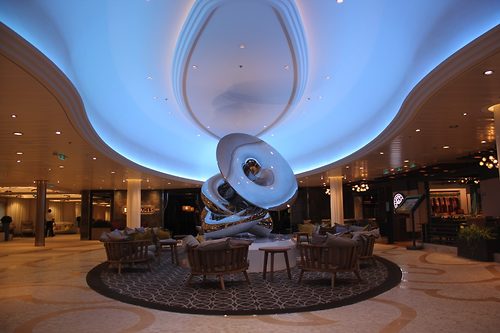 Breakast was in the Windjammer, naturally, and opted for a custom omelet from the omelet station along with make-your-own miso soup.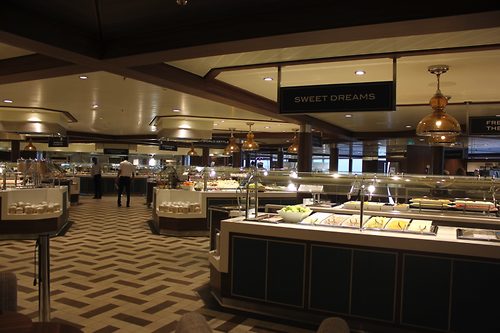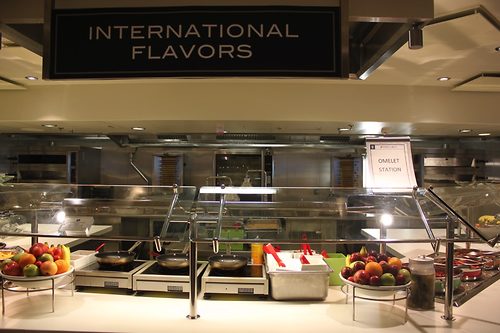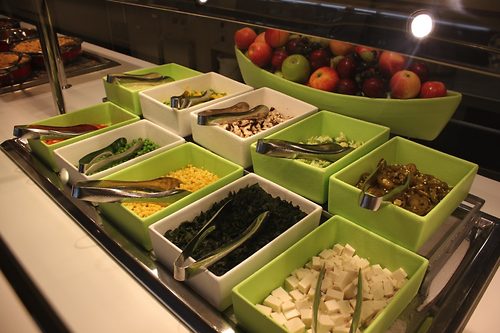 I know this is quite an odd combination but it is something I can only get on Royal Caribbean and has become a definite cruise tradition for me.
Next up was a press conference in Music Hall, which was attended by Royal Caribbean CEO Michael Bayley, Anthem of the Seas' Captain, Royal Caribbean Ltd COO, Adam Goldstein, and Royal Caribbean Vice President of Marketing, Jim Berra.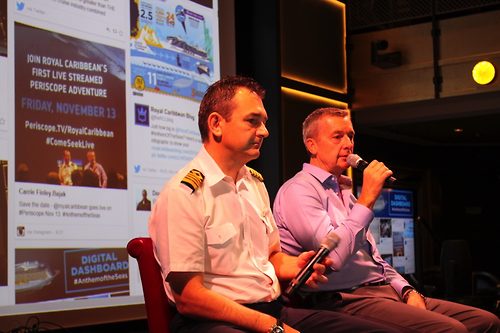 It was mosty a question and answer session and there were questions about Cuba, Millenials, Anthem of the Seas and everything else between.
I spent the rest of my morning doing a video shoot, that will be posted on this blog sometime soon.  I won't say what it's about yet, but I thought it was a fun!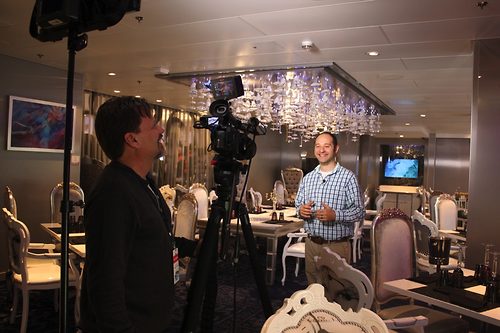 I had a quick lunch in the Windjammer, followed by getting my game on in the Xbox pod at Seaplex.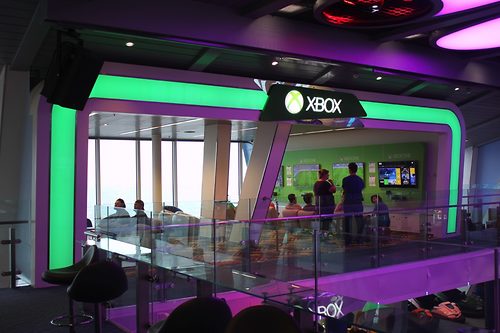 There is something really cool about being able to play Xbox Live from the middle of the ocean!
I spent some time exploring more of the ship I had not seen yet.  Prepare for some photos!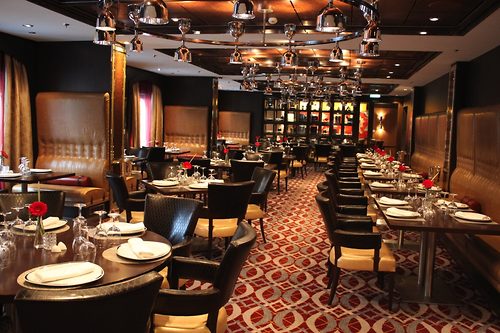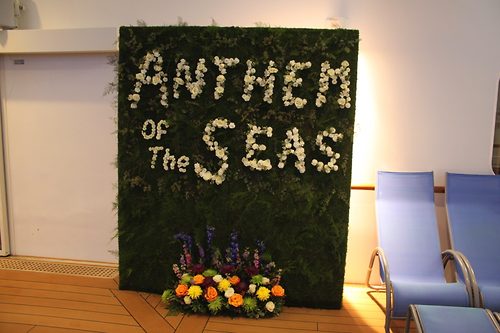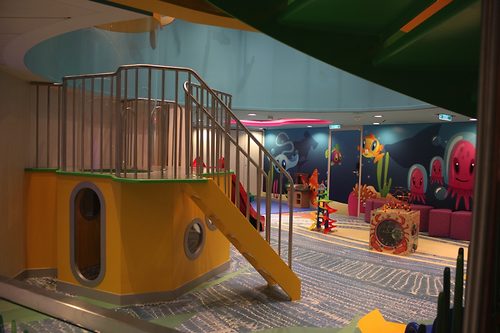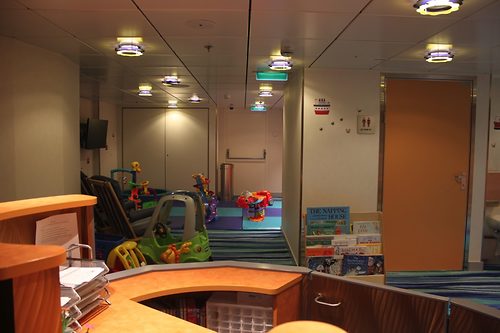 Next up, was the brand new puzzle game, Escape from the Future.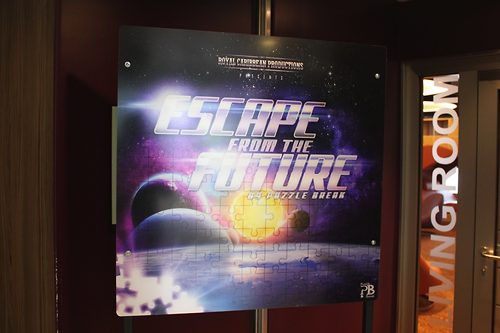 This is new to Royal Caribbean and basically your group has to find and decipher clues in to figure out the solution to the game in 60 minutes or less.
I really enjoyed it because it was something totally different than anything I have ever done and extemely stimulating.
And how about these awesome chairs/couches/whatever this is, in the teen lounge, The Living Room!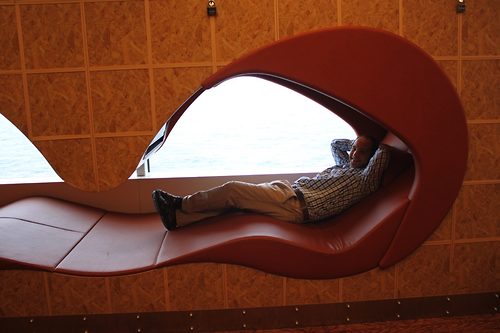 I enjoyed a milk shake from Johnny Rockets, because, well, why not!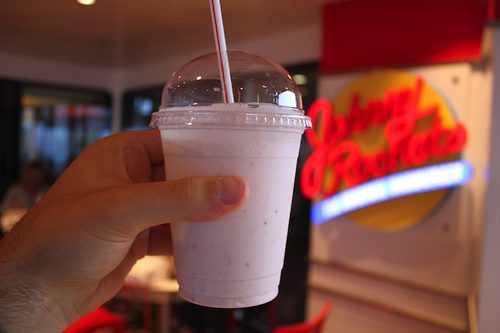 I spotted the "stowaway" piano player, finally although I missed out on being in the elevator.  
Oh well, maybe next time!
Next up, I spent some quality time in my favorite spot, Two70, to enjoy some beautiful Vistaramas.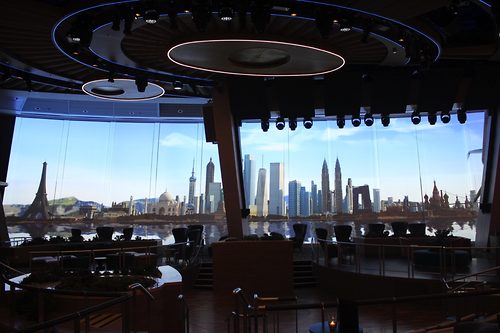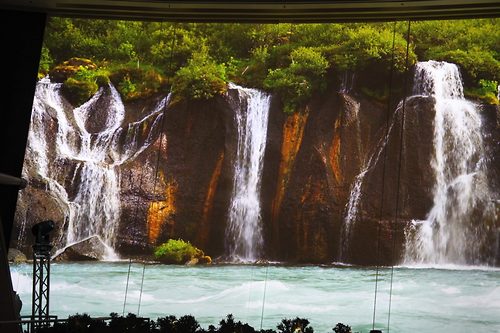 I am amazed by the amazing visuals in Two70 and if you sail on any Quantum class ship, you need to spend a lot of time in Two70.
Dinner this evening was in Jamie's Italian.
I had eaten at Jamie's Italian on Quantum of the Seas, but went back here to get another try.
Jamie's Italian offers a great mix of different Italian dishes and it is definitely not just pastas in a red sauce.
The meat planks and lamb chops are wonderful picks!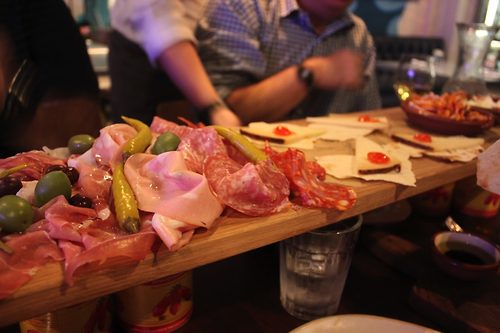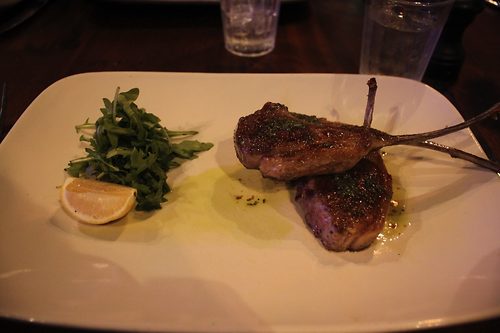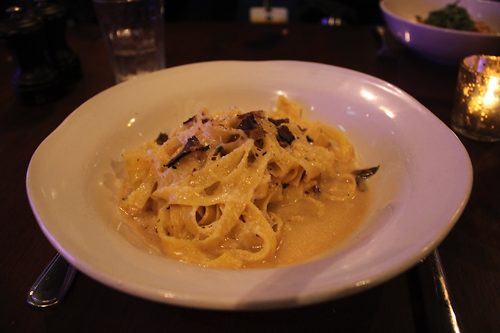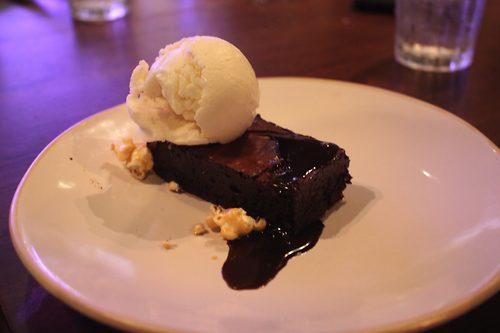 I felt like this time around, I enjoyed Jamie's Italian a bit more and I would eat there again (provided I had gotten enough of Izumi or Chops Grille).
Unfortunately, our cruise is coming to an end, but I loved our time onboard.
I have to admit, I really, really loved Anthem of the Seas. More than I was expecting.
It is difficult to explain why Anthem of the Seas stands out in my head so much more than Quantum of the Seas, but I am really impressed by the entire experience onboard.
Anthem of the Seas is a beautiful ship and offers tremendous dining and entertainment options.
I loved every minute of my cruise and cannot wait for our next Royal Caribbean adventure, which will be Brilliance of the Seas in November.  
A big thank you to everyone that followed along and shared their comments, tweets and posts with me during this great weekend!
Live Blog Index