In:
Here it is, our next Royal Caribbean adventure is here!
Today we boarded Royal Caribbean's newest cruise ship, Anthem of the Seas, for a quick two-night cruise to nowhere.  It's a media cruise, where the goal is to show off just how impressive Anthem of the Seas is to members of the media and travel agents.
In typical fashion for me, I woke up at 3am and couldn't go back to sleep.  Eventually our alarm went off and it was time to get up and head to the cruise!
The drive to Cape Liberty took longer than I thought (about 3 hours) due to traffic, but we still arrived plenty early.
We parked the car in the new parking garage (as opposed to the open air lot across the street). Pro tip: the garage offers some nice views of the ship in port!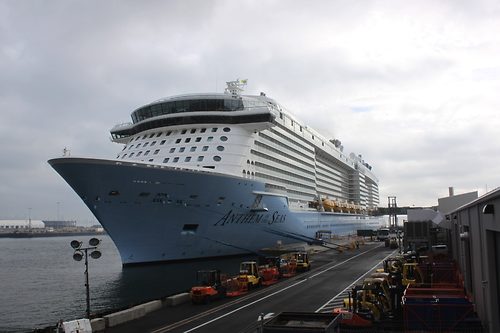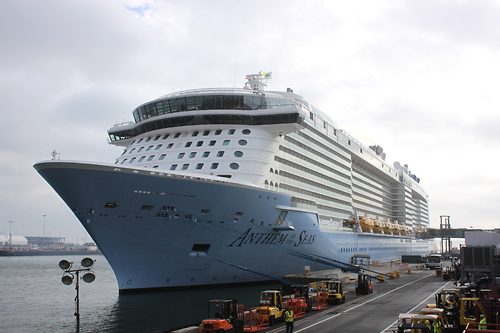 We checked in without any issues but we had arrived much too early, so I walked around the port a bit.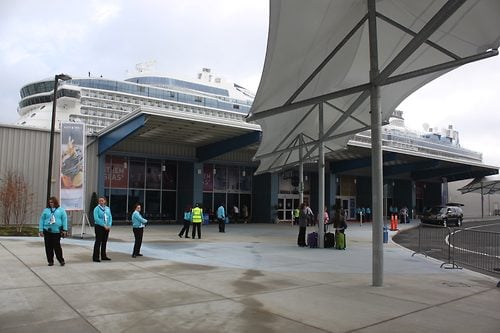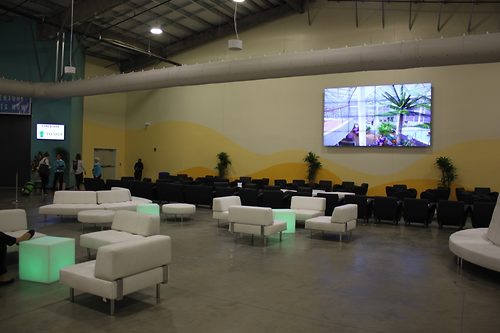 There is a lovely park near the port that has a touching September 11th memorial that was donated by Russia to the United States.  Definitely worth a visit.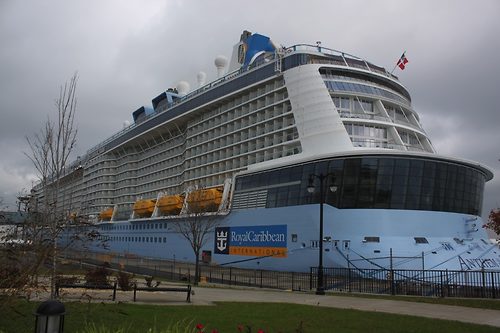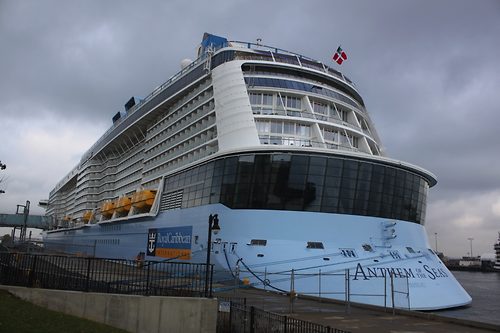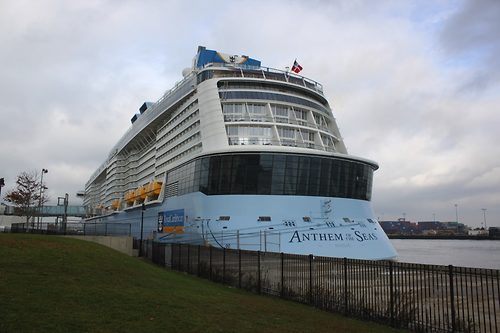 At around 11am, we were able to board and I think we were among the first guests onboard Anthem of the Seas.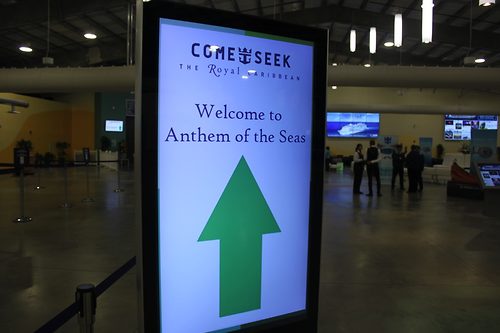 Naturally, we went up to the Windjammer.  There is something so amazing about Windjammer on Embarkation day. For me, it's the pinnacle of all that anticipation, excitement and happiness.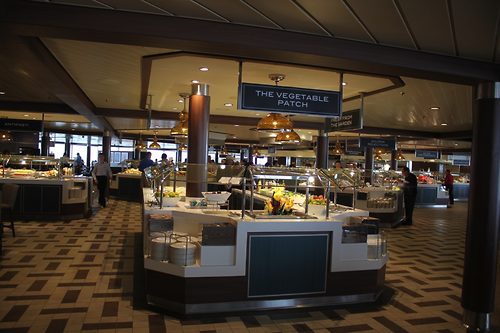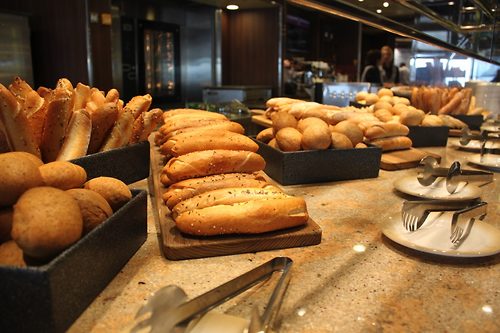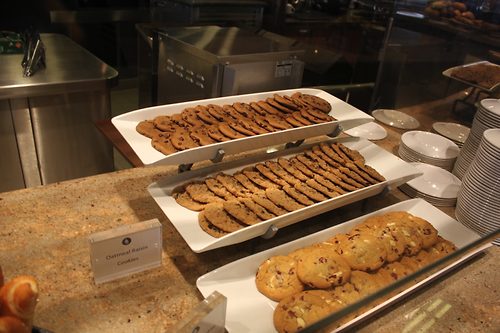 Following lunch, our rooms were ready, and so we went to our stateroom.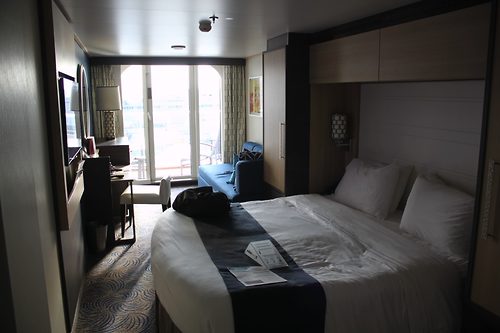 We are in a D3 obstructed view balcony stateroom (6266) and I have to say that our room is much larger in terms of square footage than I expected.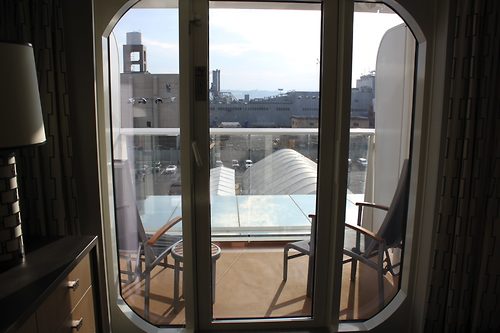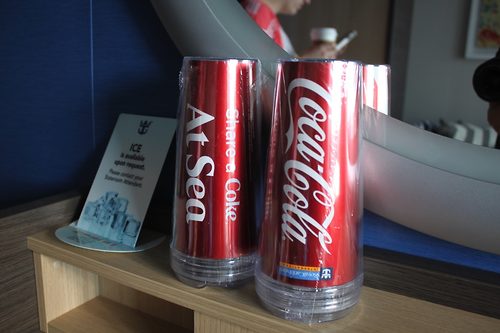 For me and my wife, there is more than enough space.  I could definitely see having a third person in the room and be fine.  Four guests might be a stretch.
Next up, it was back to exploring Anthem of the Seas.
Walking around, I was reminded once again just how beautiful she is.  Anthem, and essentially the entire Quantum class, are beautifuly designed ships.
We walked all the way to the Solarium and enjoyed the views of Manhattan.  Unfortunately, it was still a bit overcast but you could tell the clouds were starting to burn off.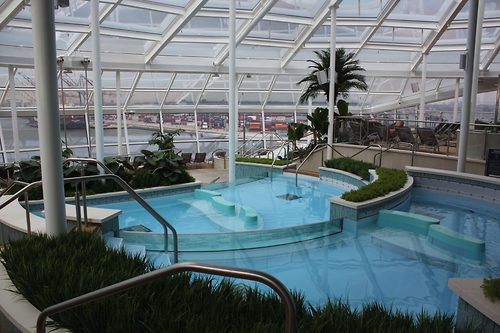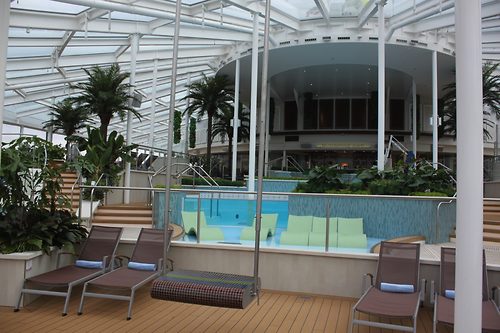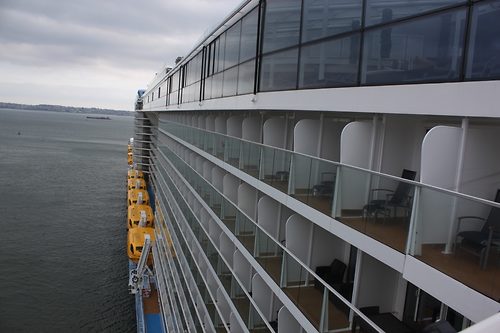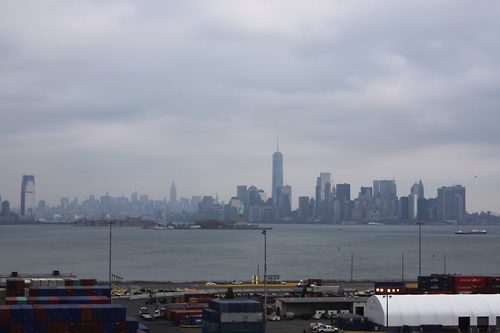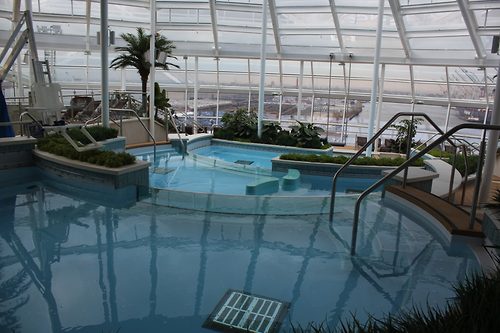 It was also around this time that I realized I had not had my first drink yet, so I went for a pina colada and my wife chose a lava flow.  Great start to a cruise!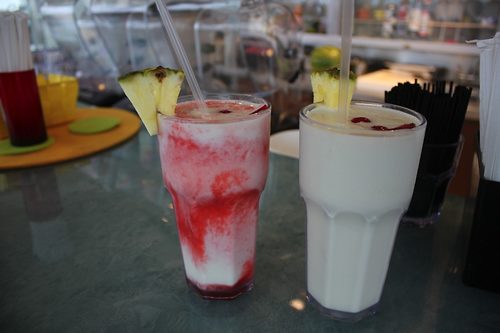 Being that it was still early, we went to the North Star for a ride and found no line!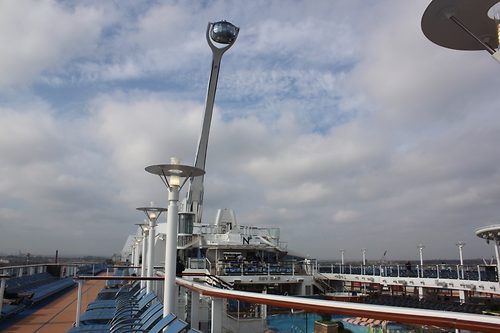 I had done North Star on Quantum of the Seas a few times but the North Star experience is still quite remarkable and never gets old.  Loved every second of it.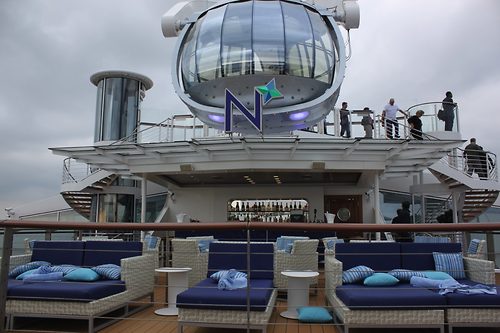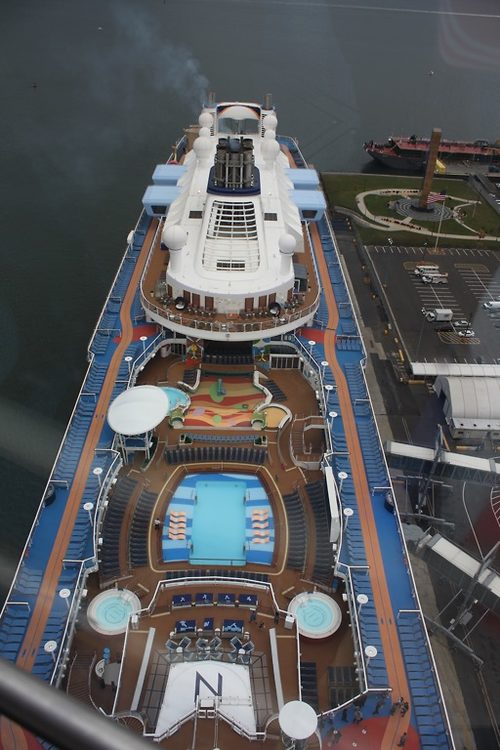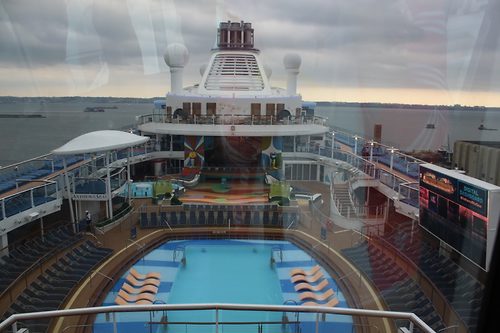 We took in the SeaPlex and I finally got a chance to try the bumper cars!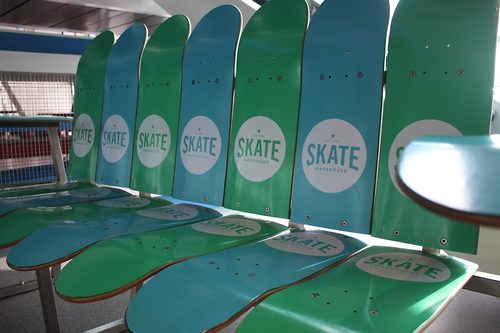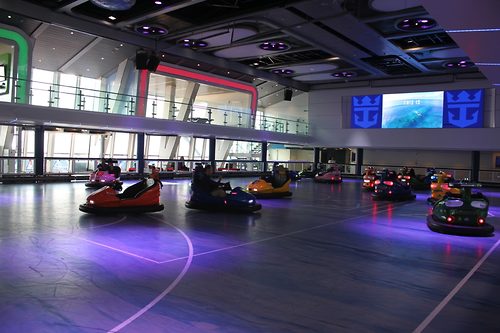 I never did bumper cars on Quantum of the Seas, so this was my redemption and clearly, I had a good time.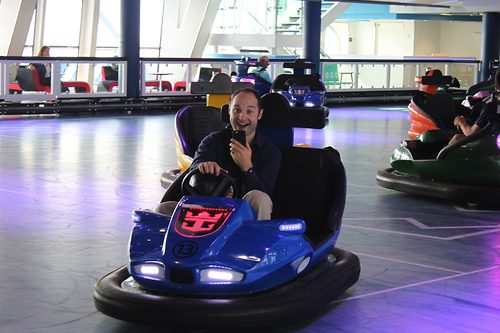 Next up was a tour of the Vitality Spa.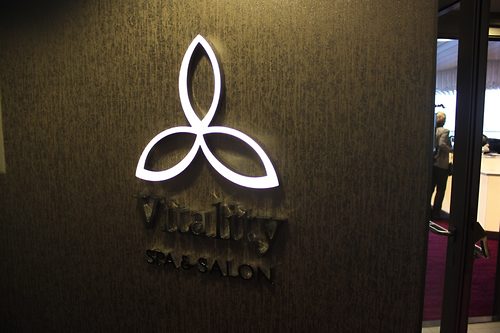 The layout of the spa on Anthem of the Seas is quite nice and I think I like how it is set up compared to other ships.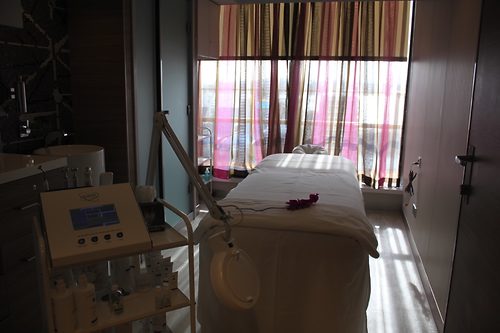 We also saw the thermal spa, which is $99 per person or $179 for couples for unlimited access to the hot stone chairs, rainforest shower room, infrared sauna and steam room.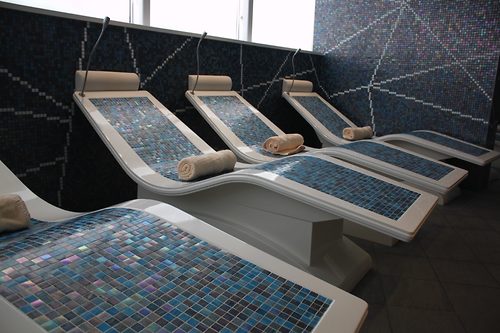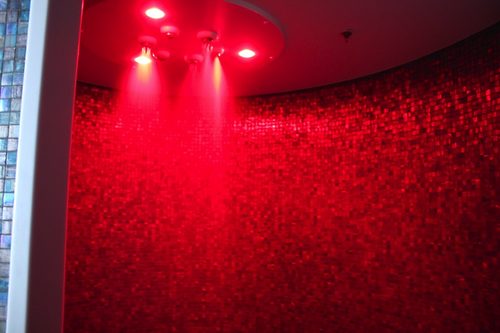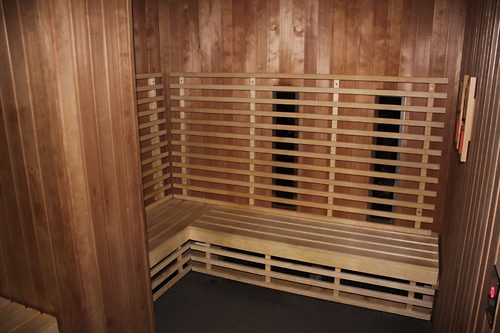 My wife really enjoys the elevator art.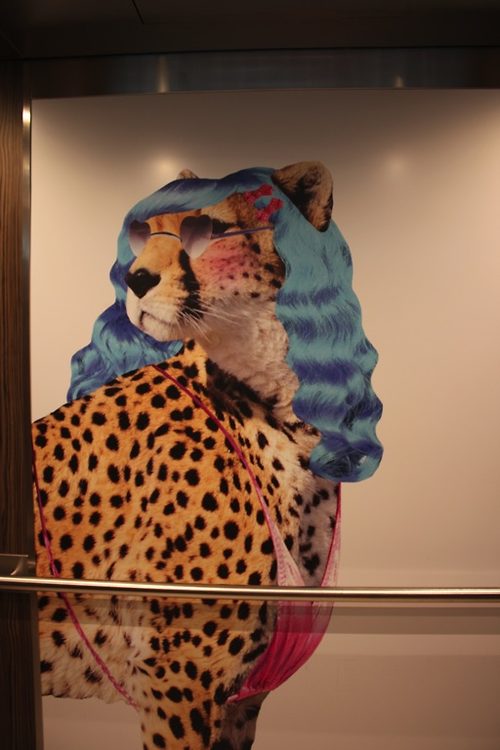 We then toured a few of the restaurants to get a sense of what they look like and sample some food.  Enjoy the photos, sans commentary.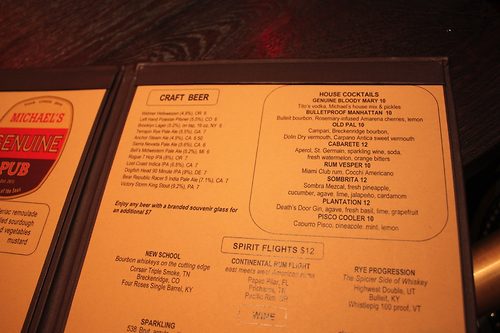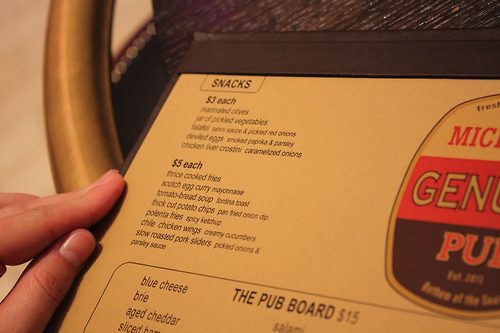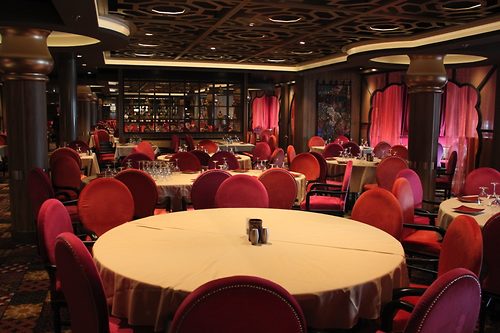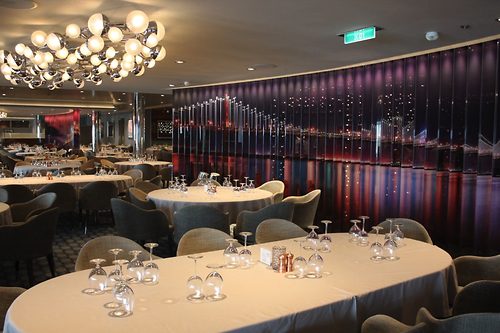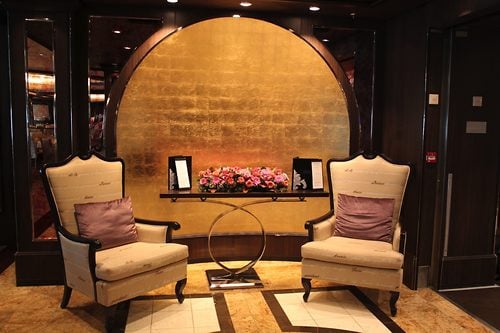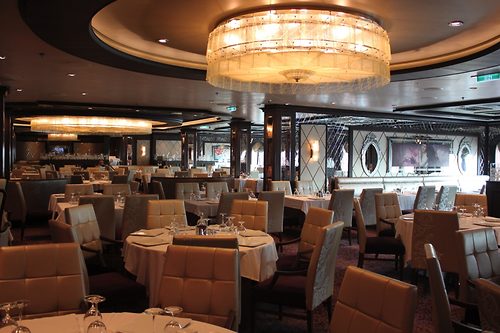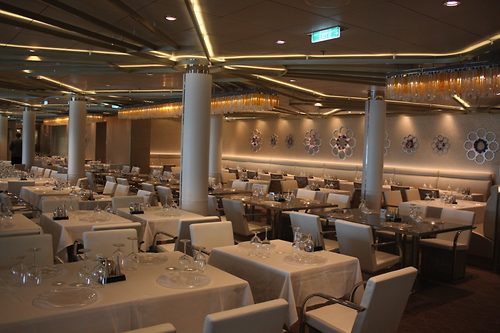 After our muster drill, it was time for a special event called, "Anchored in America" ceremony.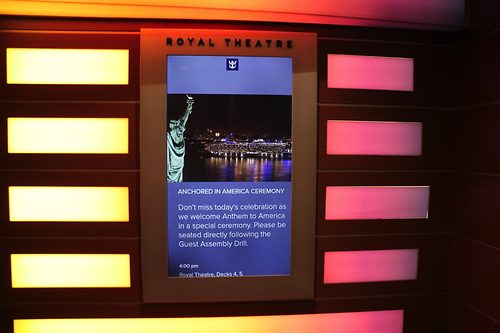 Hosted by Royal Caribbean Vice President of Entertainment, Nick Weir, this is essentially an event celebrating Anthem of the Seas' arrival in the United States and it featured Anthem of the Seas godmother, Royal Caribbean Chairman and CEO Richard Fain, Royal Caribbean CEO Michael Bayley and a lot of theatrics.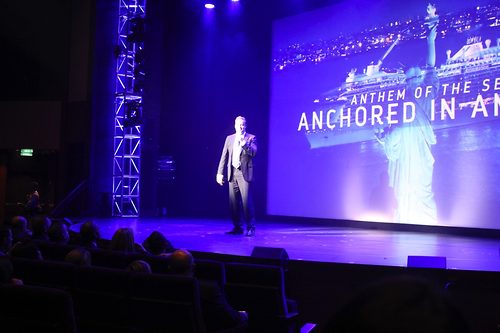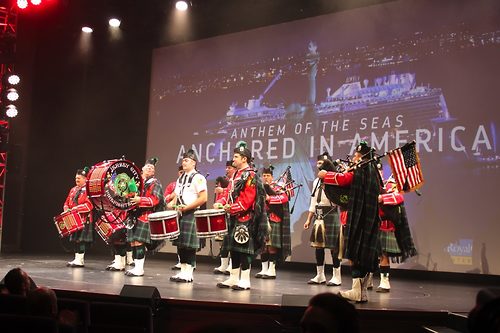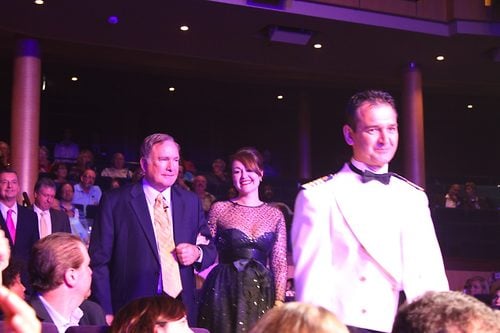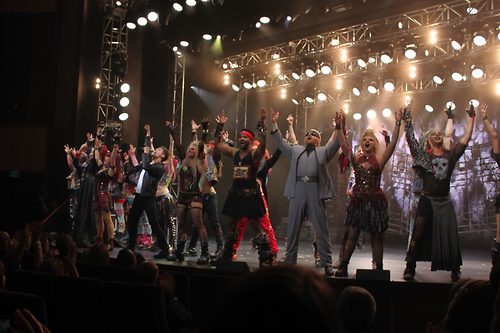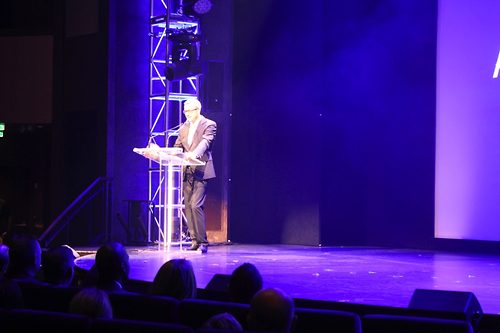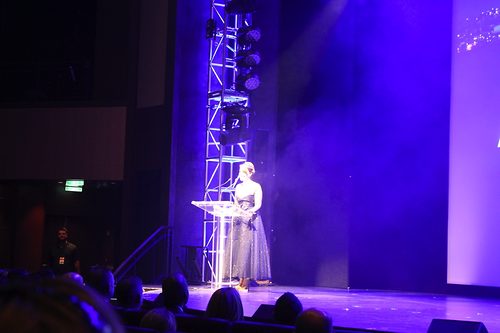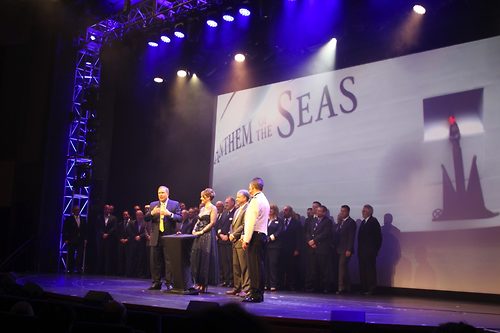 It was a fun little event and was followed up by a New Years Eve-style balloon drop at the Royal Esplande!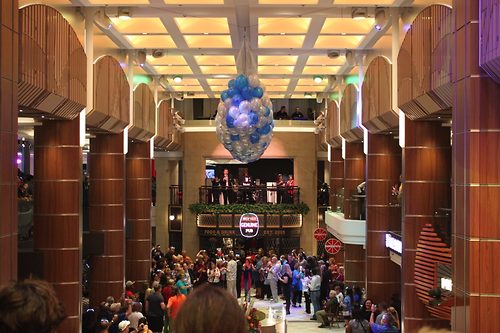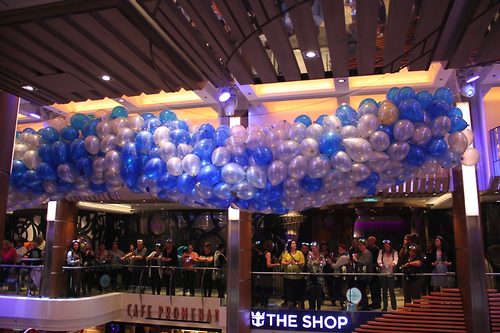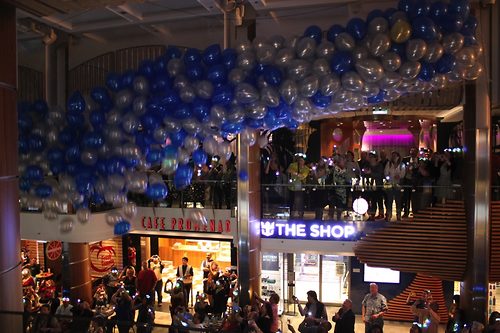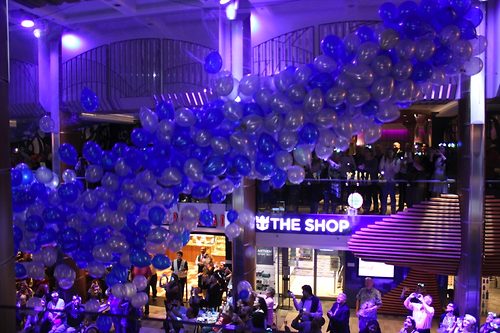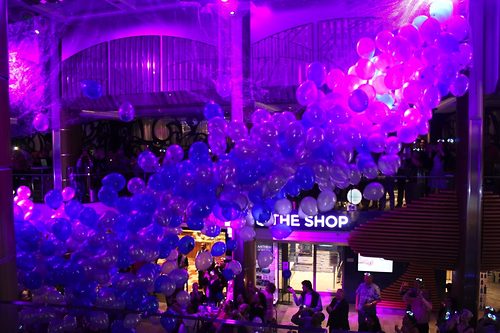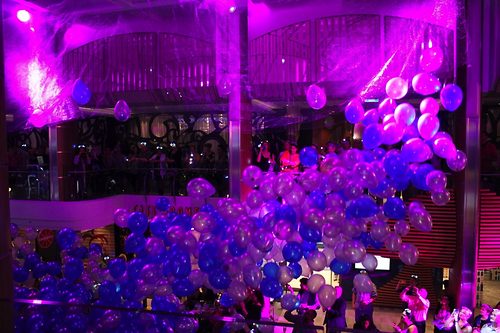 I made a pit stop in Two70 and took in one of my favorite shows there, Vistarama.  Beautiful!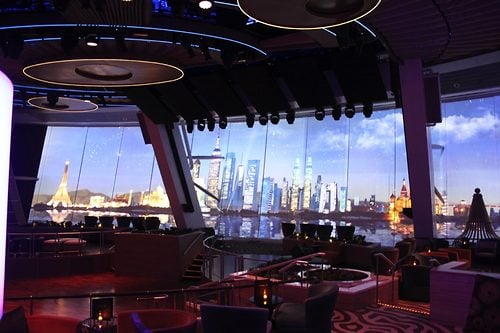 Now it was finally time for sailaway, and so we left Bayonne and headed up the Hudson River.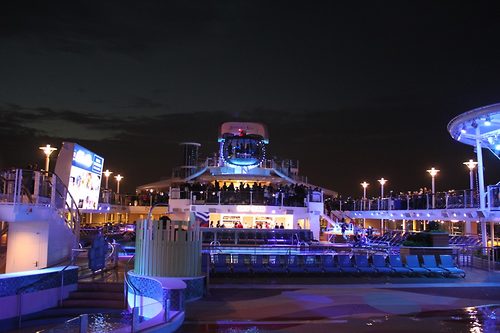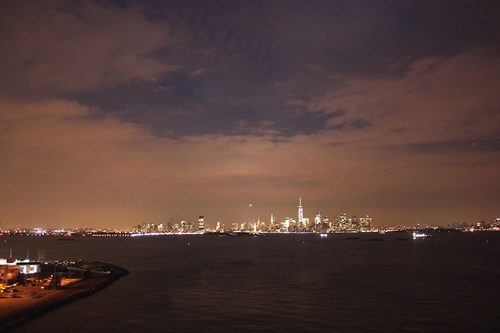 We passed the Statue of Liberty before going very close to Manhattan.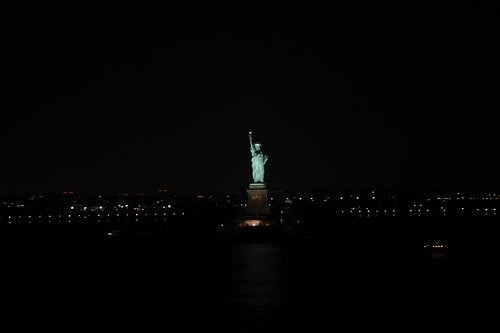 We sailed up the Hudson River to midtown before turning around.  The views were spectacular.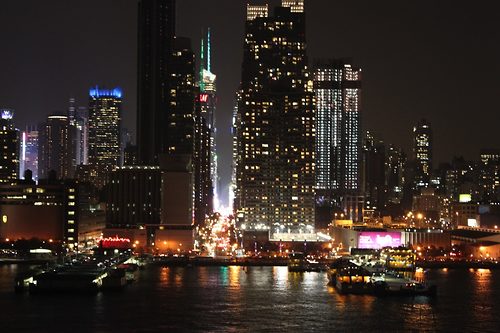 For our "pre-dinner", we went to Izumi for what I thought might be just an appetizer.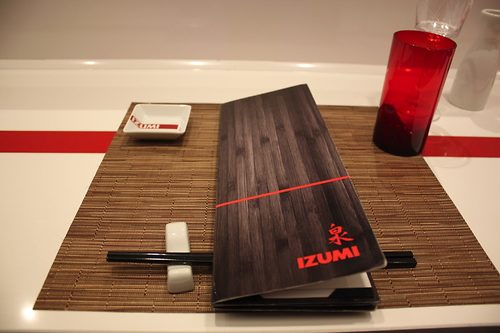 It turns out Izumi creator and Chef, Travis, was there and invited us in for a special meal.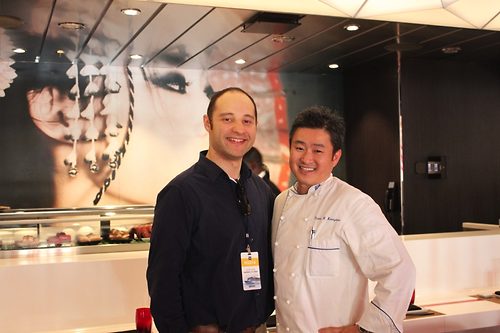 Chef Travis personally prepared our entire experience and it was the best sushi meal I have ever had. WOW.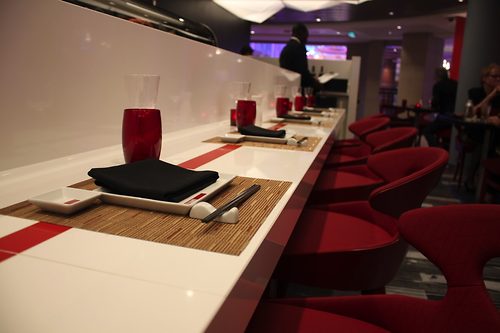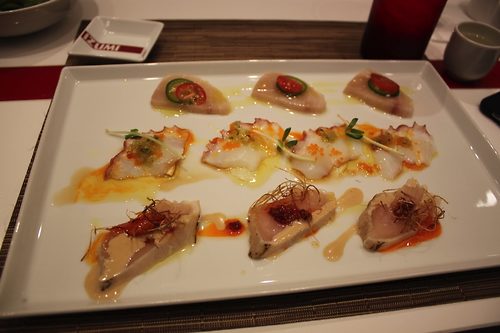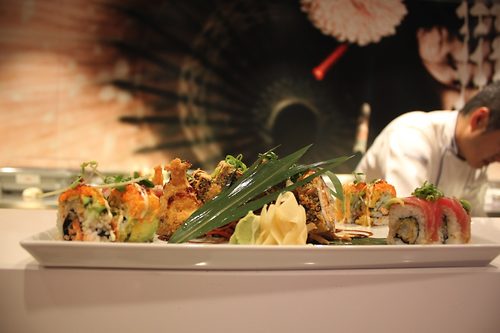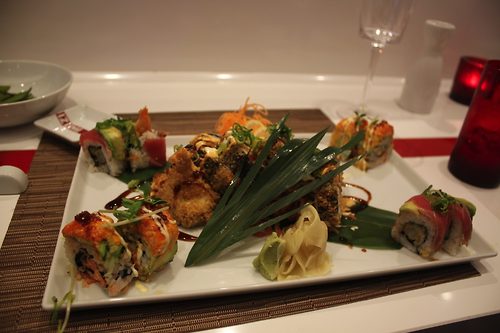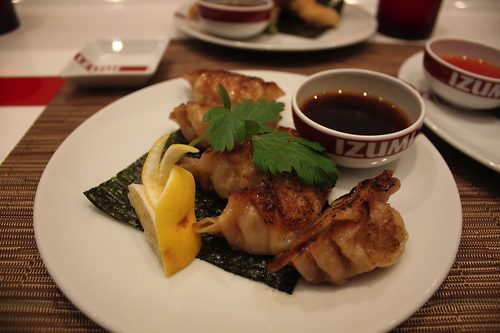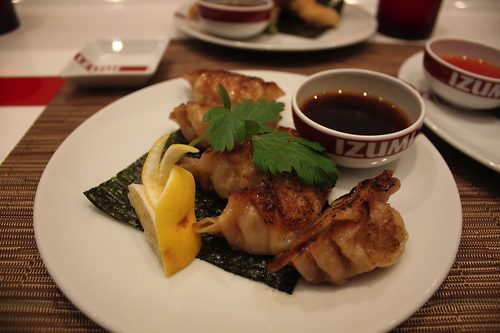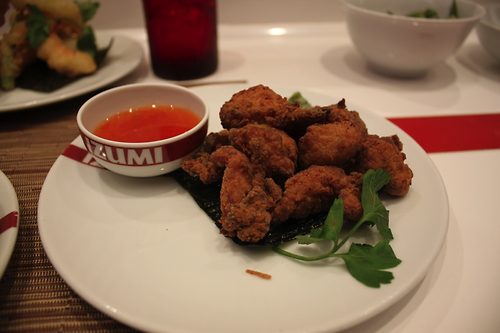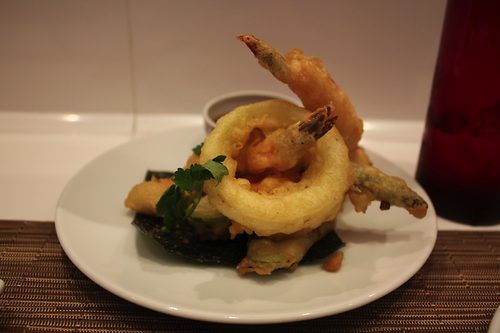 Big shout out to Chef Travis for the kind of WOW moment Royal Caribbean talks about.
I was stuffed, so we headed to Boleros to enjoy some music and drinks.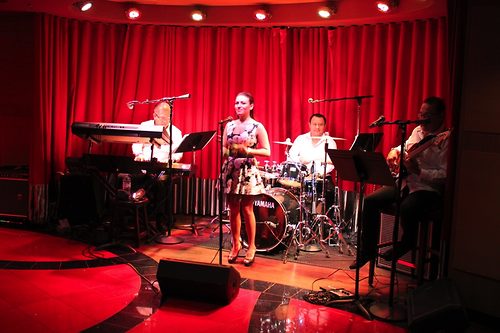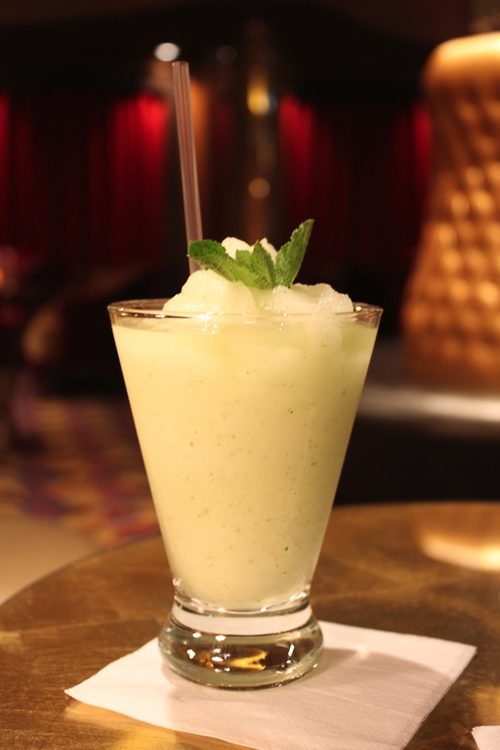 I finally got a chance to try the frozen mojito that I had seen photos of, and it was a real winner!
Our primary dinner was in Chic, although all the complimentary restaurants are offering a sampler menu from all the restaurants.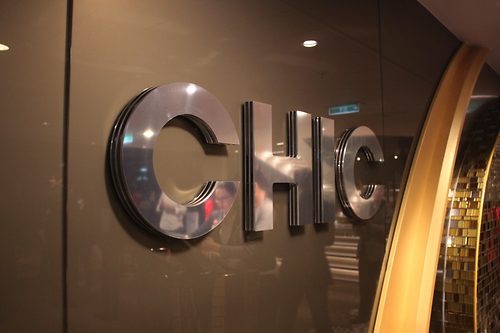 Here are some photos from our dinner at Chic.  Good food all around!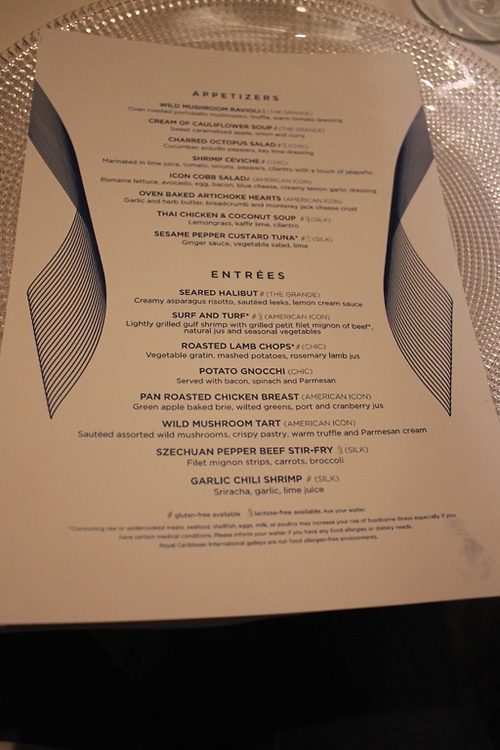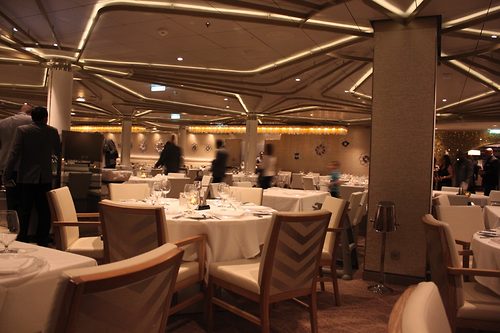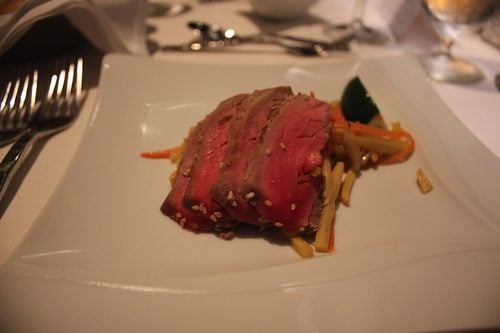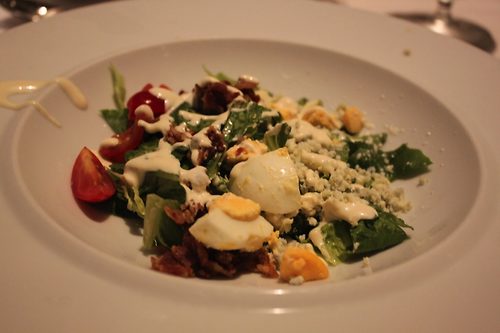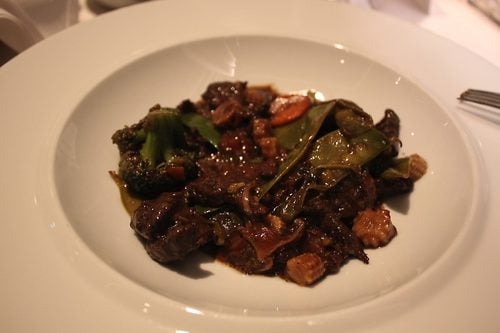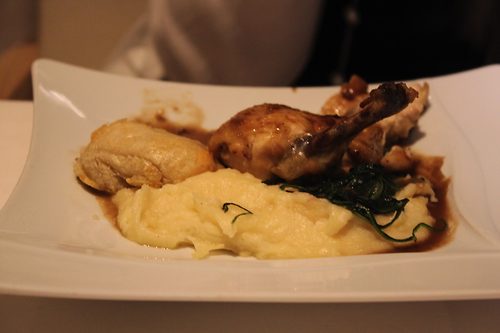 We also stopped for a chance to try the Coca-Cola Freestyle machines onboard.  Love these things!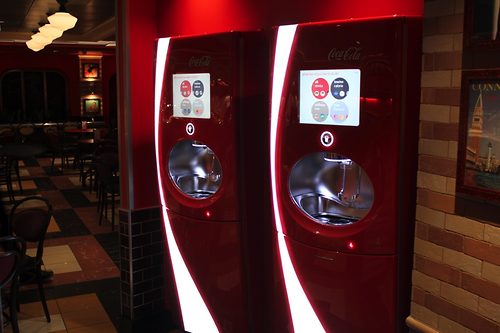 We wandered around after dinner and eventually went to Two70 to get a good seat for Spectra's Cabaret.
Prior to the show, there was a Vistarama and Roboshow and I was blown away by these shows, especially the Leonardo Da Vinci show.
It was a total WOW moment and I was beside myself in terms of how impressive it was.  I am trying to find out if I can see it again this cruise.
To round out our evening, it was time for Spectra's Cabaret.
It is difficult to describe this show, but it is a mashup of music, visual performances and dance. Certainly not something I had seen before.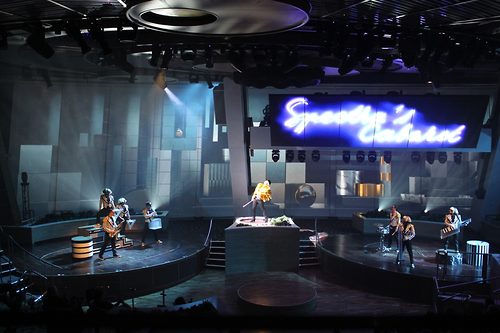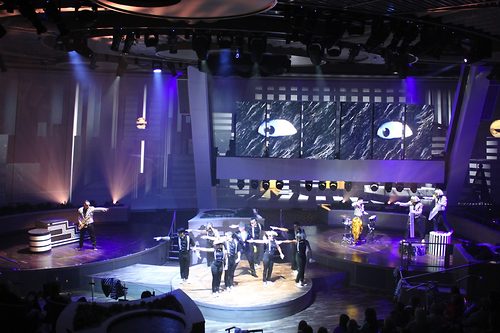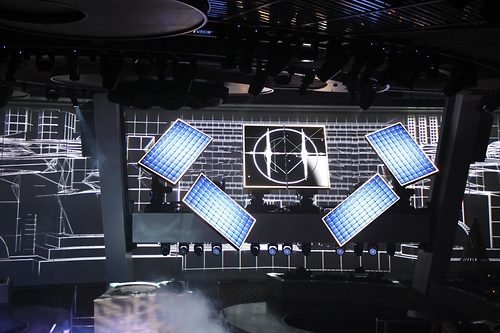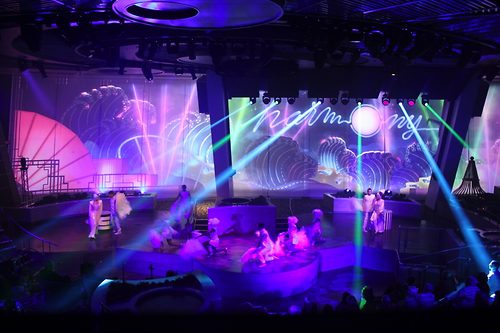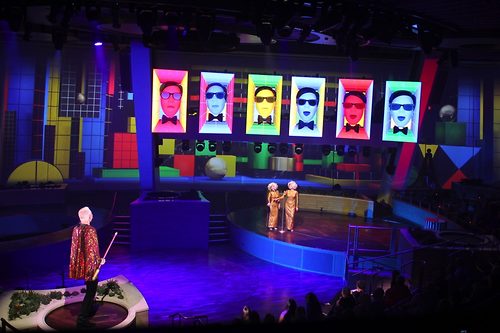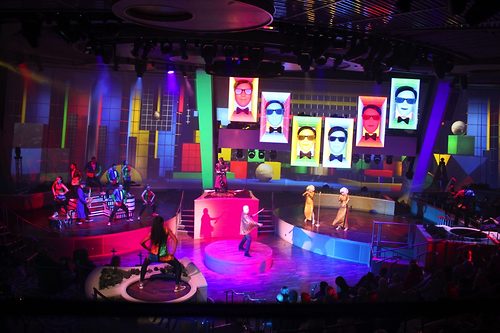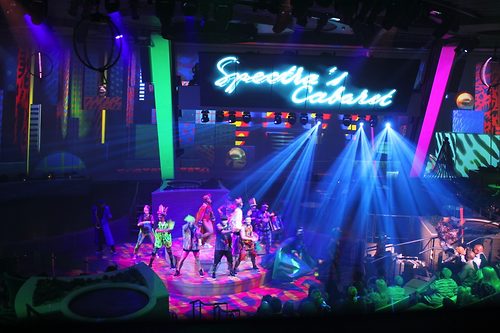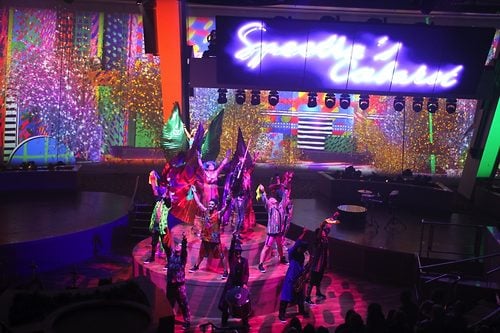 Tomorrow, it is our last day and another sea day.  Stay tuned for more!
Live Blog Index