In:
Every cruise must come to an end, and today is the last day of our 7-night Spain & France cruise on Anthem of the Seas. The adventure is not yet over, though, and we docked in Le Havre, France this morning for another day full of local food, history, and culture!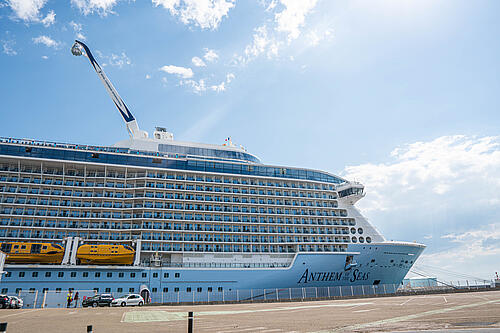 Le Havre, France is known as the "Paris" cruise port, although Paris is not exactly near Le Havre at all. Reaching the city center of Paris from Le Havre's port will take around 2.5 to 3.5 hours each way. Because of this, port stops in Le Havre tend to be very long. We were docked today from 8AM to 10PM!
I chose not to go to Paris today for several reasons:
 5-6 hours of transport via train or coach bus did not seem worth it to spend only 4-5 hours in Paris.
The excursions were all quite expensive. I wasn't comfortable traveling so far independently without the security of knowing the ship would wait for me to return.
I would rather visit Paris at a later time when I can dedicate several days to the city.
Le Havre sells a shuttle bus for €5 roundtrip from the port to the city center. You can also choose to walk, which will take 20-30 minutes.
There was also a list of taxi tours with fixed pricing available. The prices on the board were very reasonable compared to many of Royal Caribbean's excursions, and the set price for 1-4 passengers means you can split the cost better if you're traveling with a larger group. Taxi destinations included Mont Saint Michel, D-Day landing beaches, and Paris.
First impressions of Le Havre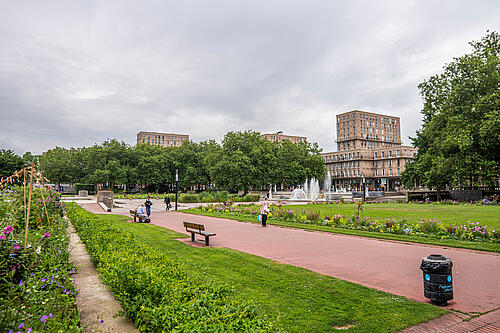 Le Havre is not your typical French city. Much of the city was destroyed in World War II, and it was rebuilt with a more modern style of architecture than you'll see in most of France.
With the cloudy morning weather and eclectic architecture, it felt a bit... otherworldly this morning. We took a few photos at the most bizarre (yet intriguing) library I've ever seen.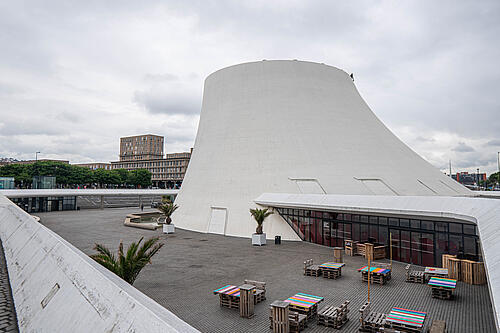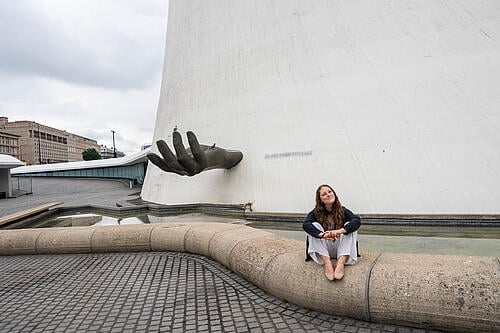 Samantha and I stopped in a small cafe for a cappuccino and pain au chocolat before continuing our day. Oh how I will miss French pastries!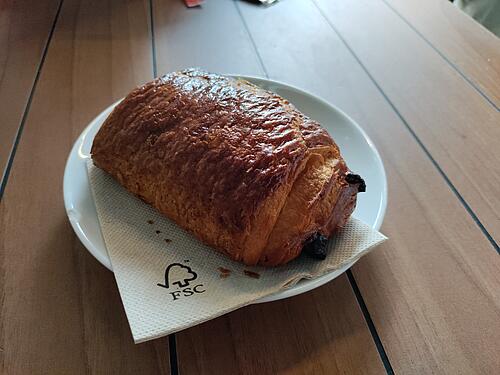 We also stopped by a monument for victims of World War I and World War II from the Le Havre area as well as soldiers from North Africa. For those interested in World War II history, Le Havre and the surrounding areas make for an interesting port option.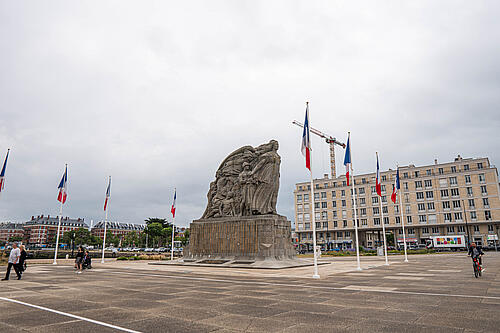 Lunch in Le Havre
After my life-changing crêpe experience a few days ago in La Rochelle, I knew I needed to try another crêpe today, so we found a local crêperie in Le Havre for lunch. It seems to be common in France for crêperies to offer a lunch menu with a drink, savory crêpe, and sweet crêpe for a set price. Yes, two crêpes for one person!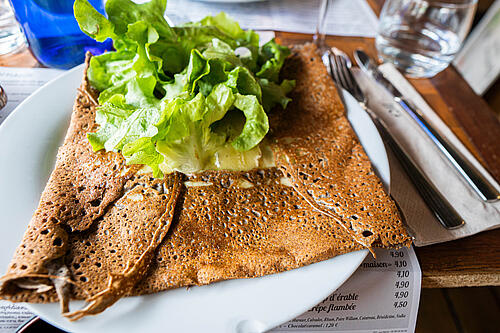 For €14, I enjoyed rosé, a buckwheat cheese crêpe, and a dessert crêpe topped with crème de marron (chestnut cream). Just like in La Rochelle, the meal was unbelievably good. Everything I've eaten in France has been so delicious; I can't wait to come back!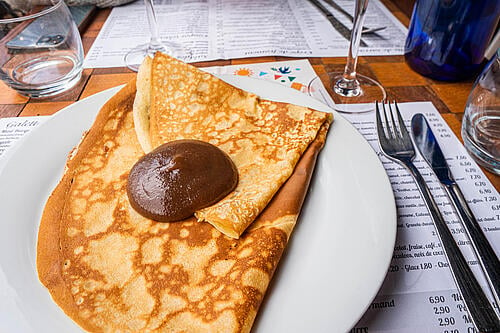 An afternoon at the beach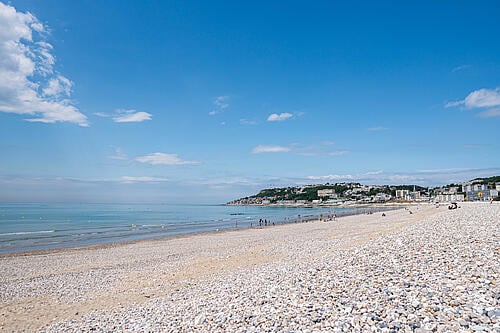 Samantha called it a day a few hours earlier than I did, so I went on a solo adventure to Le Havre's local beach. My timing was perfect as the sun finally came out and the city came to life! While Le Havre may not be quintessentially French, I found the town quite beautiful in its own way as I walked along the waterfront.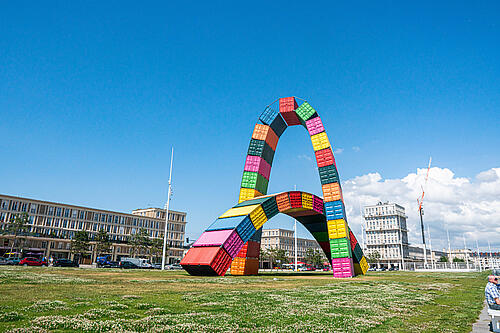 I was also able to rent a bicycle for free to ride along the coast! The city of Le Havre offers free bicycle rentals (with a deposit to be refunded upon return of the bike). I rode a couple miles along the coast, which transformed from the city center to gorgeous cliffside views.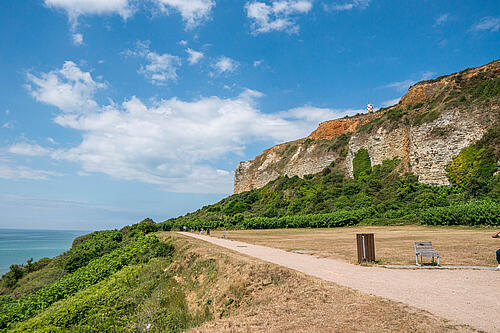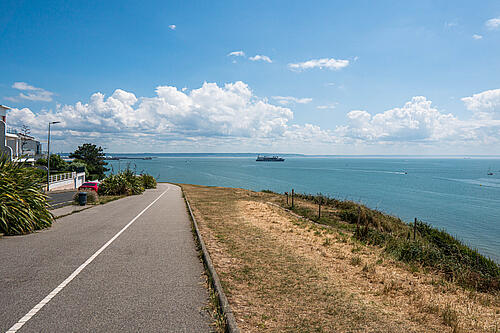 Back onboard
I headed back to the ship around dinnertime, where we enjoyed our last meal in the Main Dining Room. Tonight's menu was by far my favorite of the week.
I decided to try the "mango mint spring rolls" off the vegan menu just for fun, and they were amazing! Served with peanut sauce, they reminded me of a vegetable spring roll you'd find in a Vietnamese or Thai restaurant.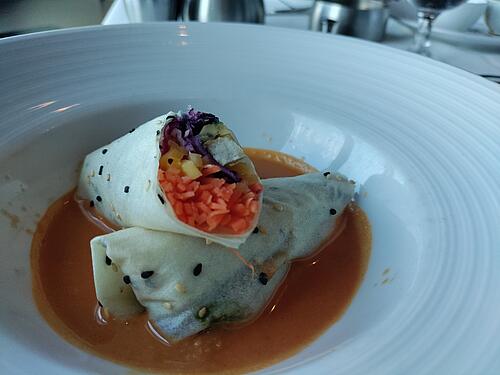 Samantha loved her cheese tortellini while I, still a bit full from my crêpe extravaganza earlier in the day, enjoyed a small cup of lentil soup as my main.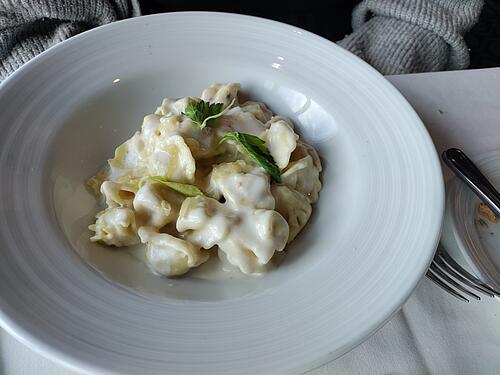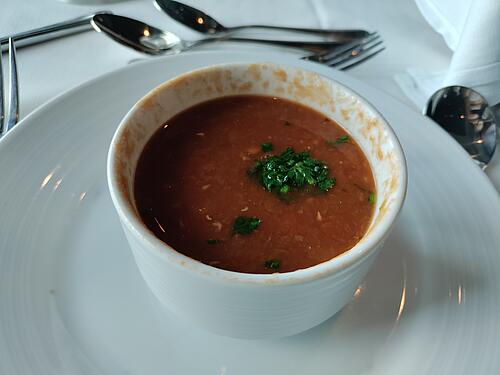 The entertainment has been so great on Anthem of the Seas that we decided to watch the Farewell Variety Show in the Royal Theater tonight.
The show started with a few jazz songs by the Anthem of the Seas orchestra, including vocals from a cast member of We Will Rock You.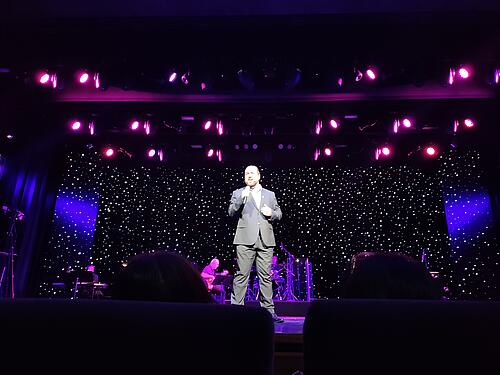 The second half of the performance was a magic show. I think the last time I saw a magic show was in elementary school, so I had no idea what to expect. From card tricks to illusions, the show was impressive, mind-blowing, and hilarious!
We watched sailaway from the Solarium as we began the journey back to Southampton. While I'm sad to see this cruise end, I'm extremely excited to head to Greece this weekend for my next cruise on Rhapsody of the Seas!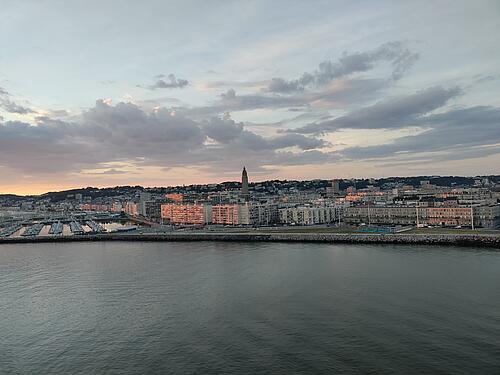 Stray observations: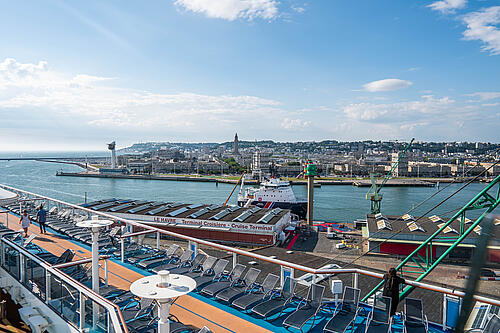 I had fairly low expectations for Le Havre after doing a bit of research about the port, but I ended up enjoying it much more than I thought I would! Everyone in town was extremely nice to me even though I cannot speak much French. From a man offering to help us read the menu at lunch to the bicycle rental employees, I felt extremely welcome in the city.
I originally planned to try to travel to Honfleur, a smaller town with typical French architecture, but I decided against it when I realized the local bus schedule to Honfleur is extremely limited depending on the day. Taxis and a few bus tours are available though.
I feel like it would be a nice option to be able to choose to end the cruise in Le Havre as opposed to Southampton. I wouldn't have minded getting off the ship today and traveling to Paris for a few days, but I know this is difficult with logistics, customs, etc., so I understand why it isn't possible.