In:
My first day in France was everything I could have dreamed of and more! I try not to have expectations when I cruise, but I'm sure if I did have expectations, they would have been blown away today.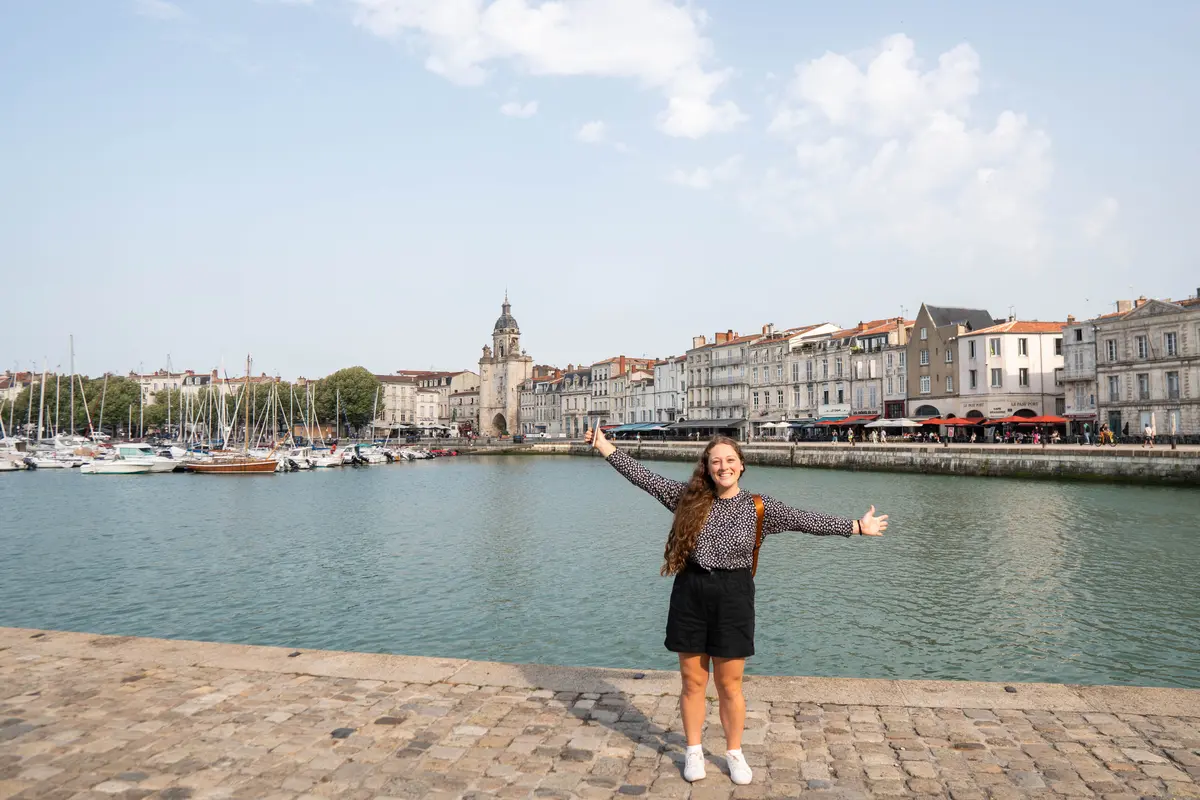 As I walked to the Windjammer for breakfast this morning, Anthem of the Seas was arriving in La Rochelle, a small coastal city in southwestern France around two hours from Bordeaux. I've never been to France before, so I couldn't wait to get off the ship and experience the country's culture, history, and cuisine.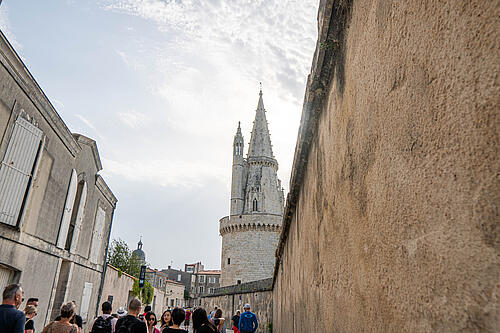 Part of the reason I picked this cruise itinerary was to visit lesser-known ports in Spain and France. While I'm sure I would have had an amazing day if visiting somewhere like Barcelona or Nice, the idea of visiting towns I had never heard of before was intriguing.
Samantha and I got off the ship around 8:30 and boarded a 15-minute shuttle bus from the industrial port to La Rochelle's city center.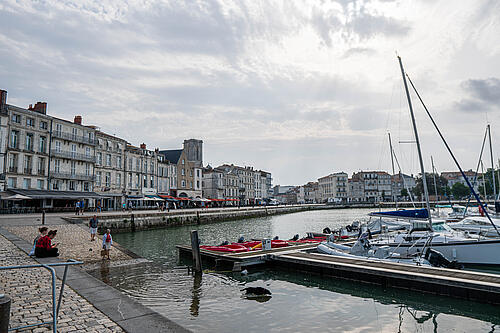 I immediately found myself in awe of the quaint cobblestone streets of La Rochelle. The town is undeniably cute, and while I've visited plenty of seaside towns before, wandering through La Rochelle almost felt like a fairytale! It was a lovely first impression of France.
My first stop was a local bakery for a pain au chocolat. Not much makes me happier than chocolate, and enjoying a chocolate croissant in a charming French town? Yes, please!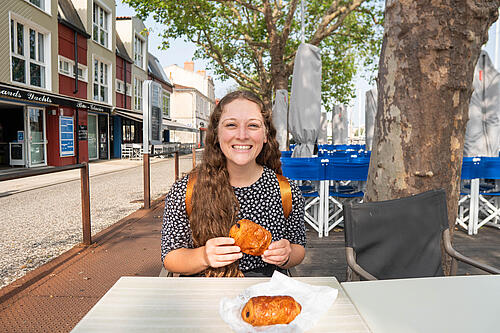 Fueled on sugar, it was time to get active and see more of this picturesque port.
Cycling La Rochelle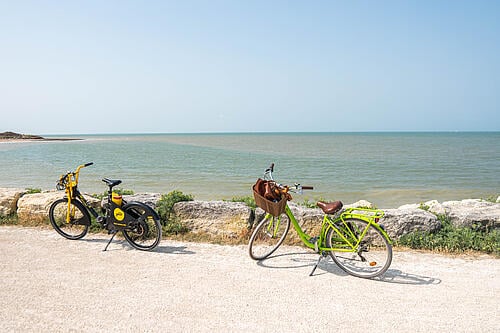 I'm a big fan of renting a bicycle while in port as it allows you to see so much more than you can see on foot. La Rochelle is extremely bike friendly, with car-free paths throughout the city and along the coast.
There were two options for renting a bicycle. The first was through the town's public bicycle transport system. Dotted around La Rochelle are bicycle stations where you can rent a bicycle and pay as you go. I initially tried to reserve this option, but had trouble receiving the SMS verification code to my American phone number.
Therefore I went with the second option, a bicycle rental from Greenbike, a local shop. For €11, I rented a beach cruiser for 4 hours, and Samantha and I took off on our bicycles.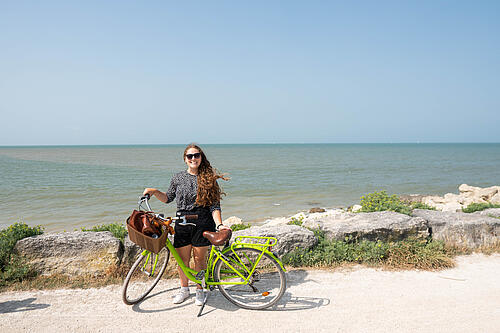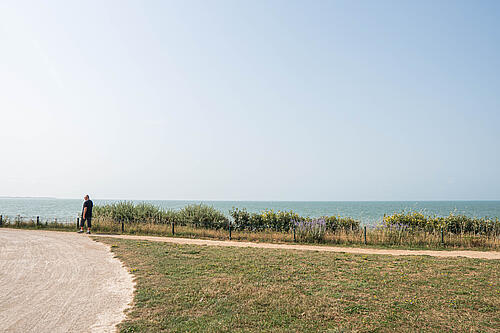 The cycling was gorgeous and brought us on fully car-free cycle paths around the coastline just south of La Rochelle's historic center. We stopped along the way for photos and to enjoy the sunny beach views.
After around two hours of leisurely cycling and stopping at nearby beaches, we made our way back to downtown La Rochelle for lunch. The town was more lively in the afternoon than it had been when we first arrived.
An ode to crepes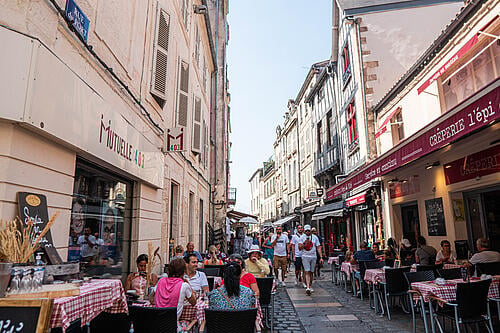 Having never traveled to France, I was looking forward to tasting local cuisine beyond the delicious pain au chocolat I enjoyed earlier in the day.
When walking around town, we came across a cute alleyway lined with shops and restaurants. The incredible smell of savory crêpes caught our attention when strolling the alleyway, so we immediately decided to dine at Crêperie L'epi de Blé.
I ordered the set meal, which came with a savory crepe, beer, and chocolate dessert crepe for €14. I settled on the ratatouille crepe, which is a buckwheat crepe with a cheese and vegetable filling and topped with a fried egg.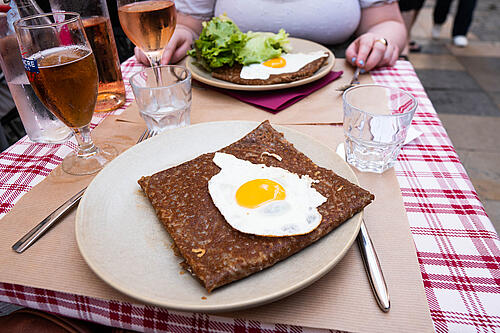 I've never tasted anything quite like this crêpe. In fact, after years of travel through Europe, South America, and Southeast Asia, this is undoubtedly on my list of the best meals I've ever had. I cannot stop thinking about how delicious it was, and I've opened my phone to look at the picture I took of my crêpe at least 20 times today. 
Strolling around La Rochelle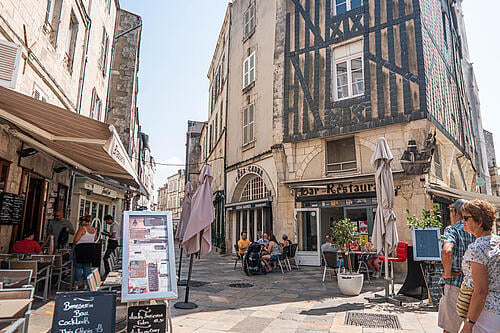 While Samantha stayed at the crêperie for an iconic afternoon of reading and sipping local rosé, I decided to explore more of La Rochelle on foot.
I walked in the opposite direction of the harbor to see what local life is like in town. We were in port on Sunday, so it was noticeably quiet with most shops closed, but plenty of locals were dining outdoors and shopping at the local produce market.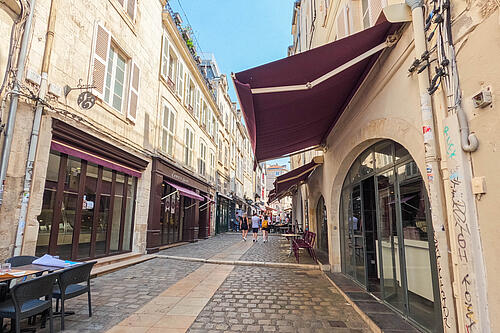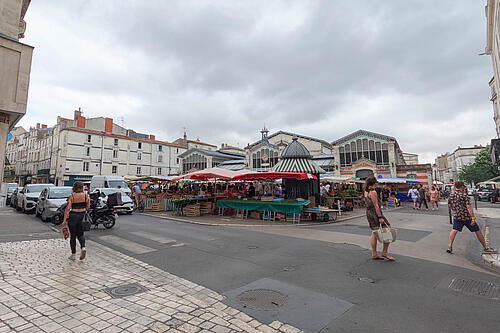 My impression of La Rochelle is that it is a port where tourism has not overtaken local life. It felt quaint and authentic even with the influx of passengers from Anthem of the Seas. I enjoyed the local feel of the town as opposed to a huge city, especially when visiting for only a few hours.
I spent the last hour or so in town sitting by the harbor, enjoying the sunshine, and watching life go by in downtown La Rochelle.
Back onboard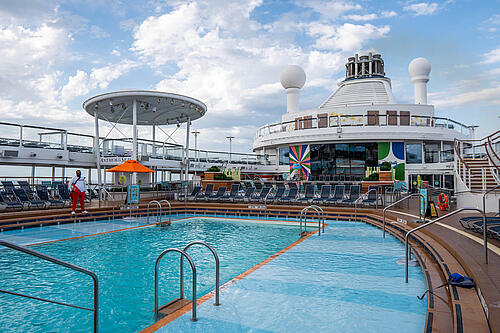 Not much is better than spending time in your stateroom after a busy day in port, so we relaxed for an hour or so before dinner. We had dinner in the Main Dining Room tonight, with the warm bananas foster a highlight of our meal.
After a terribly cloudy day yesterday, I took advantage of today's sunshine with a post-dinner walk around the pool deck. The primary reason I'm onboard is to film a full ship tour of Anthem of the Seas for the Royal Caribbean Blog YouTube Channel, so I spent a while collecting footage of the ship.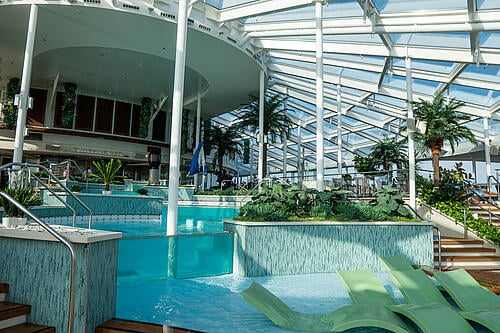 La Rochelle is the first of three port days in a row, so Samantha and I took it easy tonight with a frozen mojito in the Solarium followed by a game of cards in our stateroom.
Tomorrow we arrive in Bilbao, Spain!
La Rochelle: Overall thoughts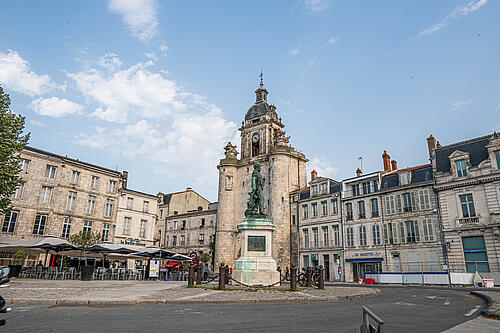 I had a wonderful day in La Rochelle and it got me even more excited for the next three ports on this itinerary.
Everyone in town was extremely friendly and welcoming. While I do not speak much French, every local I encountered in the historic center spoke some English. I think I'll have to start studying French to experience the country more in-depth!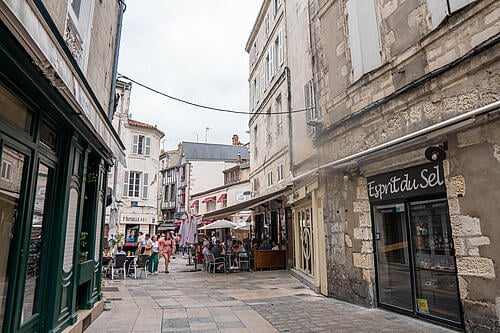 France had never been on the top of my travel bucket list, and I often find myself traveling to other European countries like Italy and Spain. After today, though, I cannot believe I waited so long to experience small-town France.
Shore excursions are definitely not needed in La Rochelle as the town is extremely walkable and plenty of tourist sites (museums, a castle, etc ) are found right in the city center. There were also plenty of activities for kids to enjoy, from a carousel to a playground, merry-go-round, bungee trampoline, and nearby beaches.
More Anthem of the Seas Live Blogs
Anthem of the Seas Live Blog - Day 1 - Embarkation