In:
Yesterday's live blog post briefly mentioned there was a bit more motion in the late evening, but that was just the beginning. Last night saw a lot of movement, thanks to high winds. It extended to this morning as we began our sea day on Anthem of the Seas.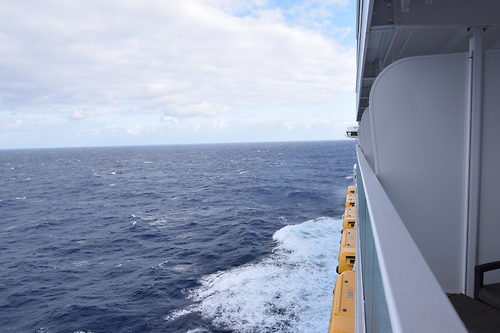 The winds died down as the day progressed, so weather conditions and movement improved each hour of the day and by the afternoon, it felt like a normal day at sea.
We let the kids sleep in, and we rolled into the Windjammer around 10amish.
After breakfast, we went to watch guests trying their hand at circus school in SeaPlex. This entails guests trying to use the trapeze to hang by their knees and do a backflip. The keyword here is "try". I think we only saw one guest successfully manage to pull it off. Besides the fear factor, it looks to be quite physically challenging.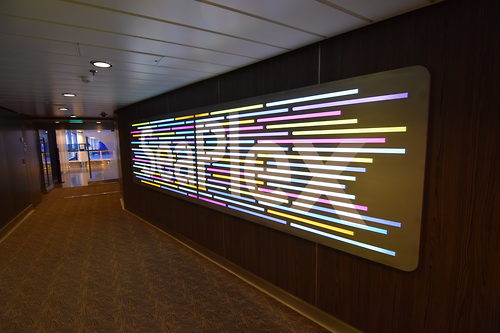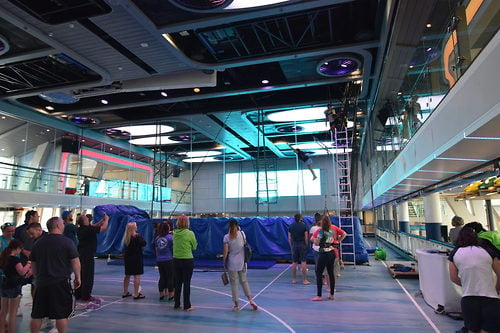 Later that morning was the Crown and Anchor Top Tier event in the Royal Theater.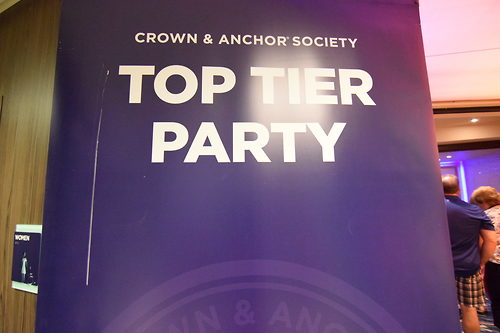 It was a well-attended event and it was also the longest Top Tier event I have ever seen. There were a few musical acts that started things off, followed by an introduction to the officers on Anthem of the Seas and culminated with a speech by the Captain.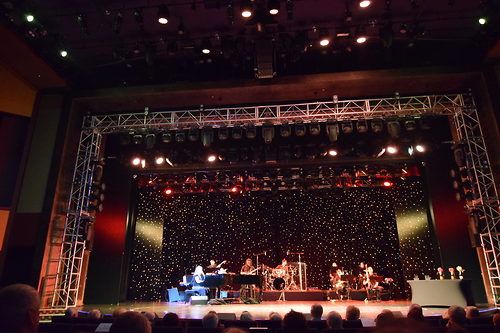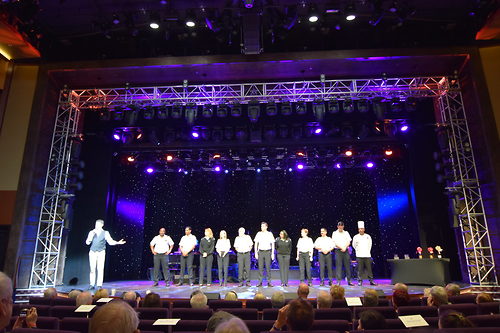 For lunch, I wanted to try the Japanese restaurant, Izumi. If you have read my previous live blogs, I love sushi and often make multiple stops at Izumi on any given cruise. So the fact my first visit occurred on my second-to-last day of the cruise should indicate I am changing things up (or have been abducted by aliens and replaced by a clone).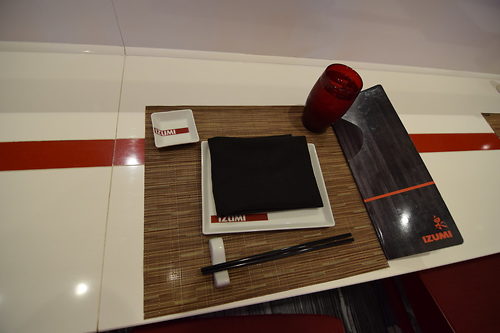 The food and service were great, and I was able to get a spot at the sushi bar with no problem. My go-to Izumi dish is the DX Sushi Combo and it did not disappoint. In fact, this one came without a shrimp roll, which is great because I do not eat shrimp.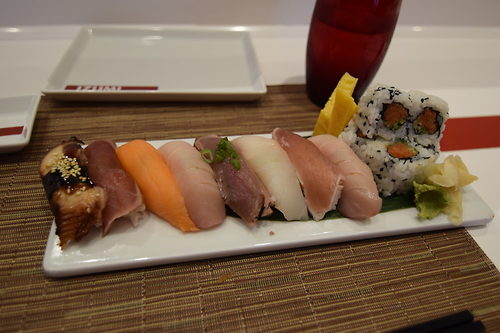 After lunch, I got to see the hit West End show, We Will Rock You. Based on the music of Queen, this show is a really fun show. I knew very little about the show beforehand, so I did not have much in my mind about what to expect.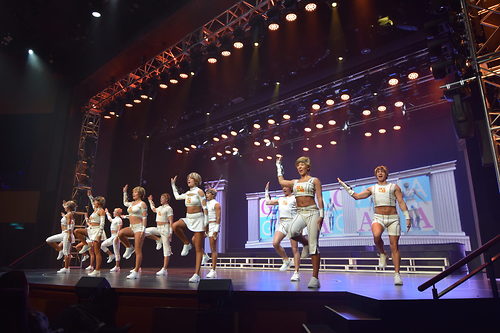 The story is silly, but I found myself loving the jokes and plot. Plus, the singing performances were outstanding (especially by the two leads). Bravo!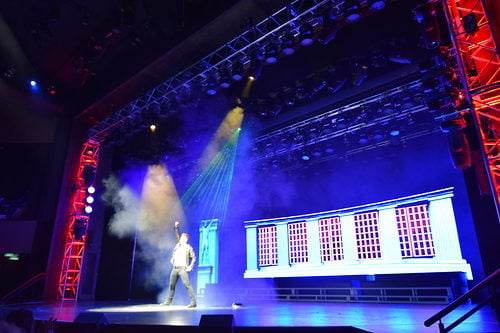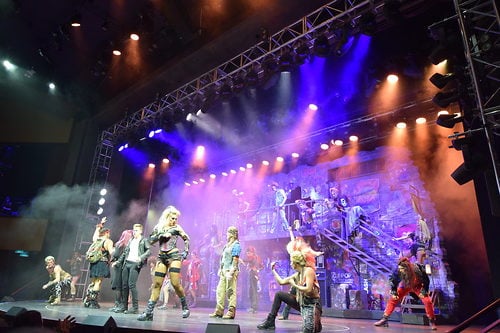 I managed some time up on the pool deck in the late afternoon just to walk around. I figured today may be the last semi-warm day we have left in this sailing.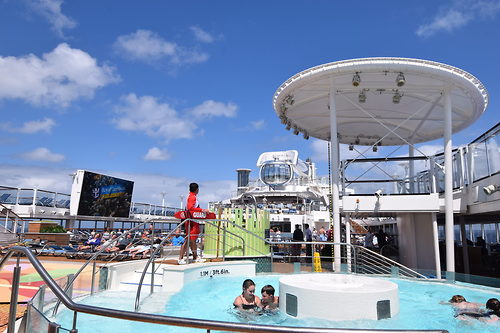 Dinner this evening was in Chops Grille. I have been to many Chops Grille locations across the fleet, and this edition was as great as the others.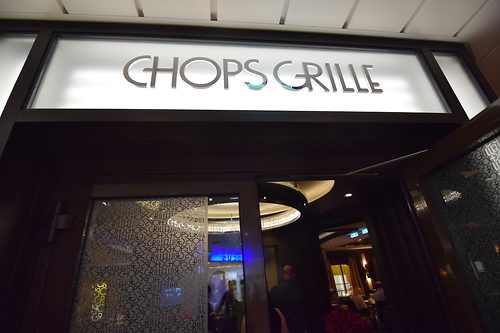 I tried the dry-aged NY Strip steak just because it has been a few years since I tried it last. I freely admit I am no steak connoisseur, so I am far from any kind of expert. I certainly enjoyed the the taste of the steak, and appreciated the massive size. I think dry-aged steaks are aimed at those that enjoy lots of steak and can discern a good cut from a great cut.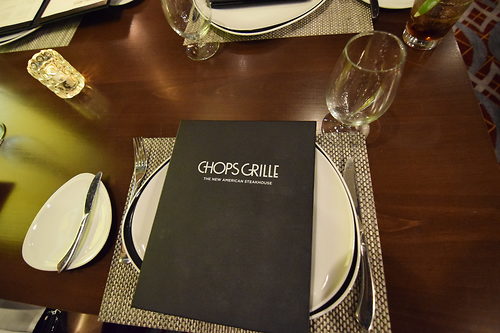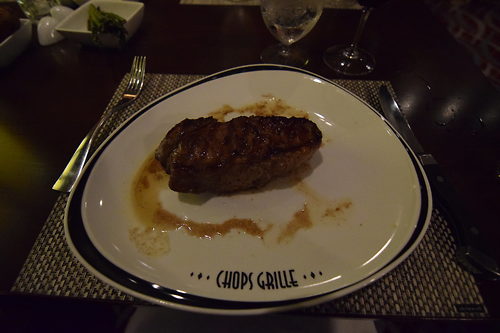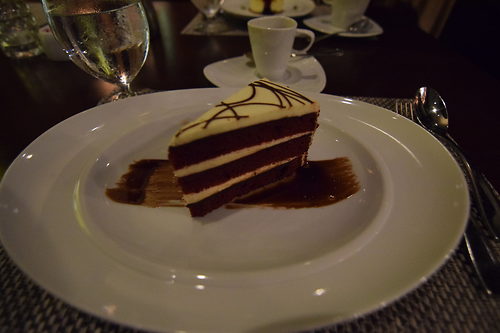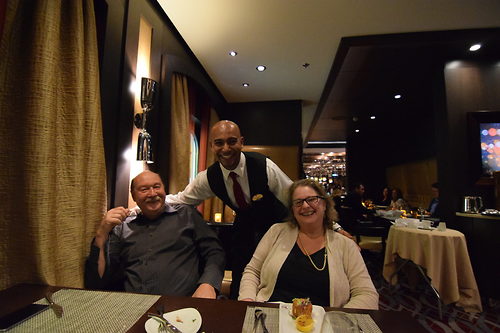 After dinner I just had to check out something new to me, the Virtual Fireworks show in Two70.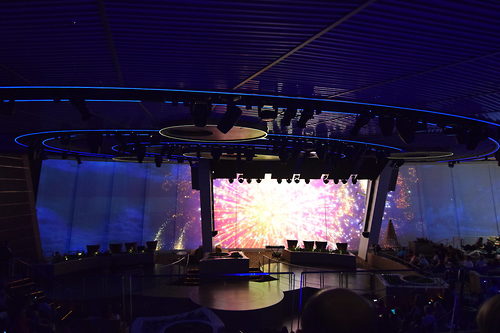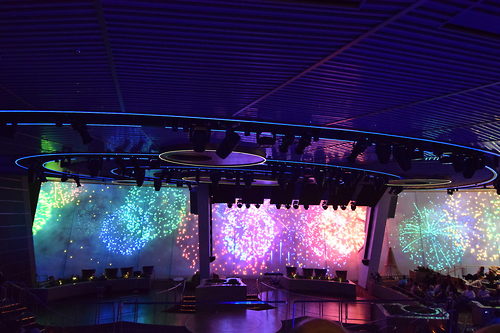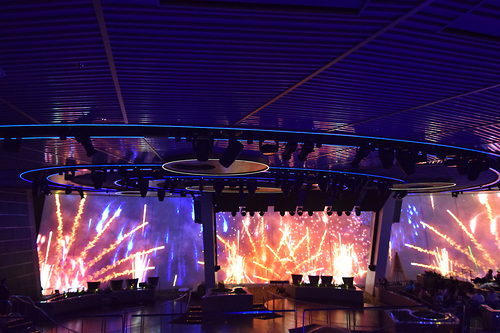 This was developed by Royal Caribbean originally for New Years Eve 2017, but they decided to keep showing it because it is so far impressive.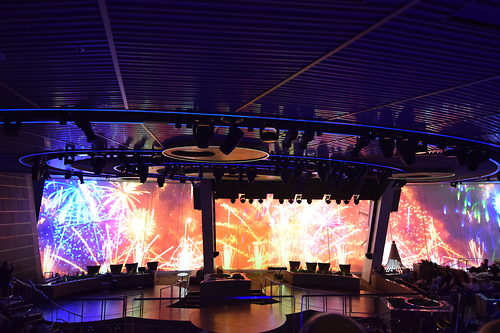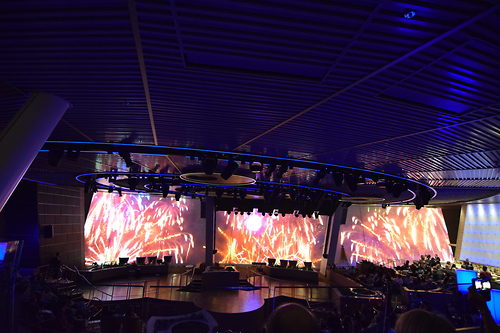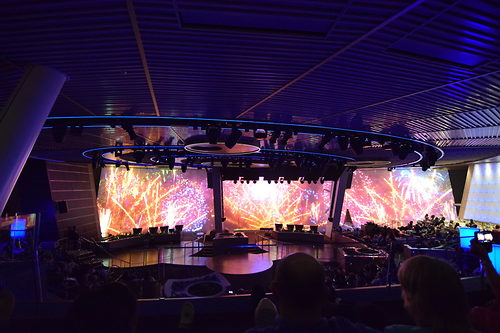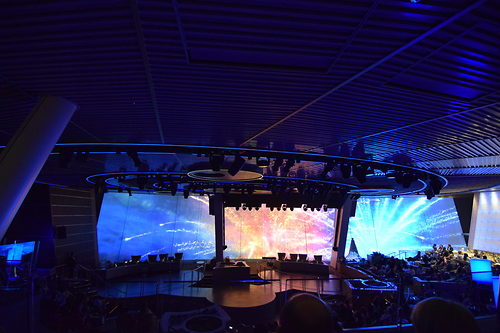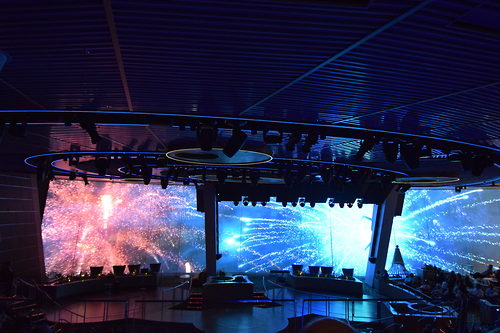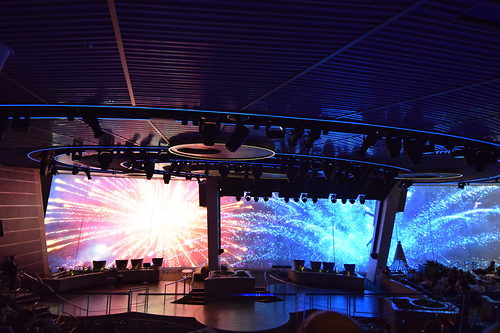 It is a quick 7 minute show, but I thought it was really neat to see. Of course, I am a sucker for all Vistarama shows, but I really liked the second half when the camera "floated" between the fireworks explosions. Definitely a cool show!
Tomorrow is our last day onboard, and it is another sea day.
Stray Observations
Chops Grille is located near the Schooner Bar, which means there is a lot of noise bleed from the musical performances in the bar. I enjoy music with dinner, but wish it was less noticeable. For what it's worth, this phenomenon of noise bleed occurred on Brilliance of the Seas too.
They sold popcorn in the Royal Esplanade tonight for $3.95 for a large box.
Prior to the virtual fireworks was a karaoke show in Two70 and that venue was packed! I guess karaoke is more popular than I ever thought.